Want to stay clear of chocolate for Valentine's Day? Give these adorable Mini Cheese Ball Love Bugs a try as they are great for the kid's classroom parties or the office. The kids can even join in the fun of making them. Enjoy!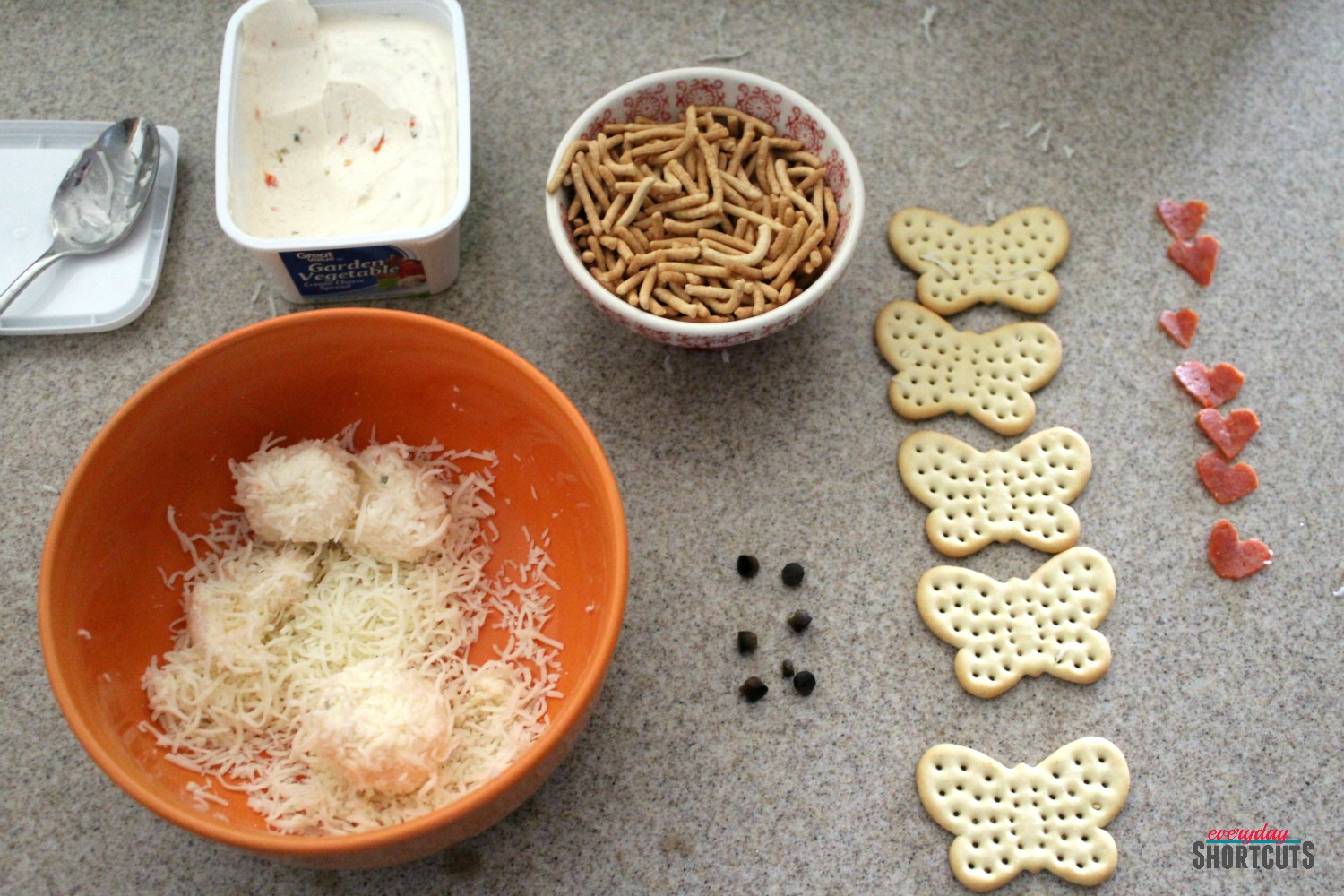 Mini Cheese Ball Love Bugs
Ingredients
Flavored cream cheese (you can also use your favorite cheese ball recipe)
Shredded cheese (any white cheese will work)
Butterfly shaped crackers
Chow mein noodles or pretzel sticks
Black olives
Pepperoni
Directions
Add shredded cheese to a small bowl and scoop out about a tablespoon of cream cheese. Roll cream cheese into cheese to make mini cheese balls.
Take your mini cheese balls and set them on top of your butterfly crackers so that your little bug has feet.
Cut small hearts out of the pepperoni and attach the hearts to one end of the chow mein noodles using cream cheese as glue. Press them into the top of your cheese ball.
Using a small pastry tip make the eyes. I sliced the olives in half and pressed the pastry tip into the olive and it made perfect round eyes.