Creating a garage game room is a great way to get the most out of your space. By following these simple steps, you can easily turn your garage into the ultimate gaming haven.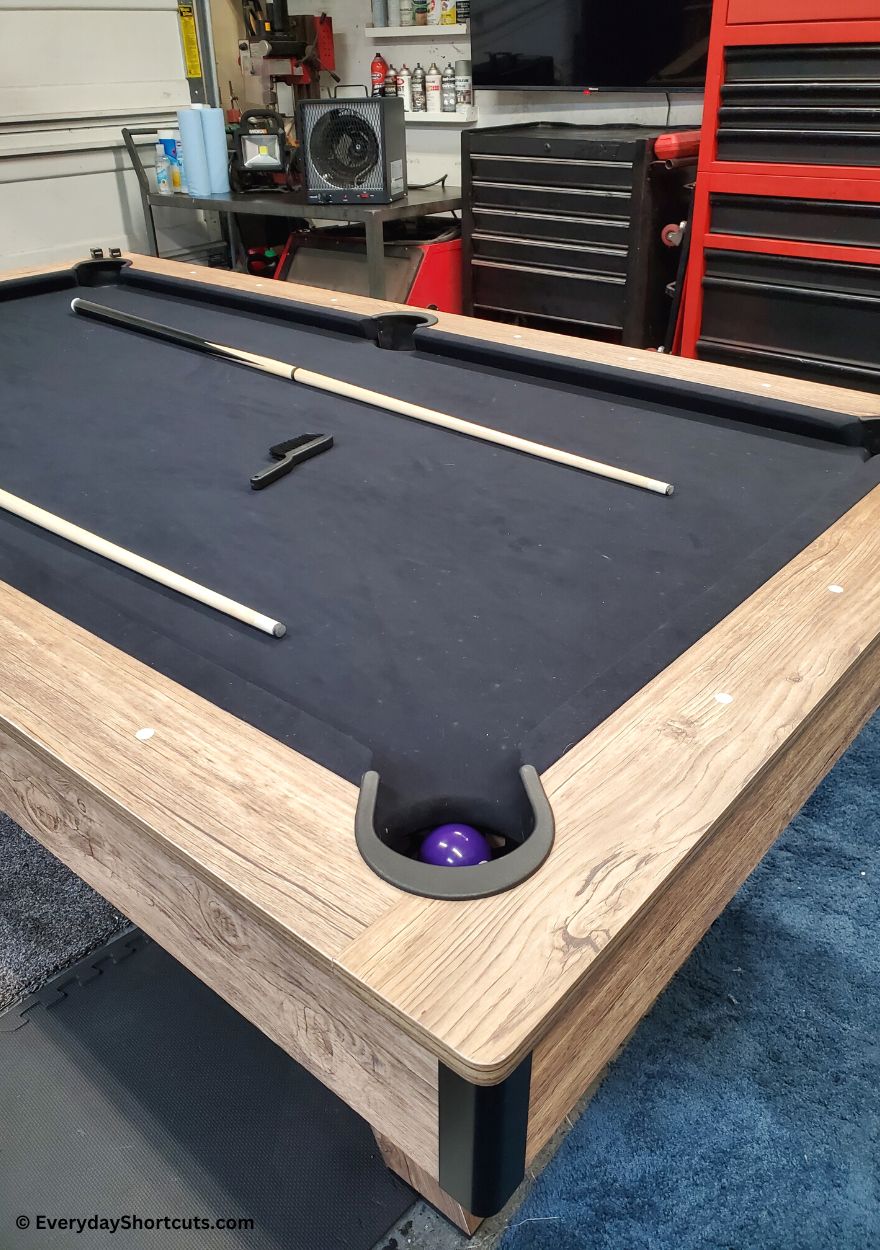 A game room is something that I have been wanting a long time in my home. A place for my kids to hang out with their friends plus lots of family time. The problem is I don't have the space for one unless I added on to my house which isn't within our budget at the moment.
To stay within our budget and space, I came up with the idea of making a budget friendly game room in our garage.
There are several things you need to consider before creating a game room in the garage such as are you using the space to park cars, workshop, etc. And if you have enough room.
We made ours to where if we needed to use part of the garage we can move things over and use it if needed. But that is totally an option up to you.
Here are the steps to take to get your garage game room done in no time.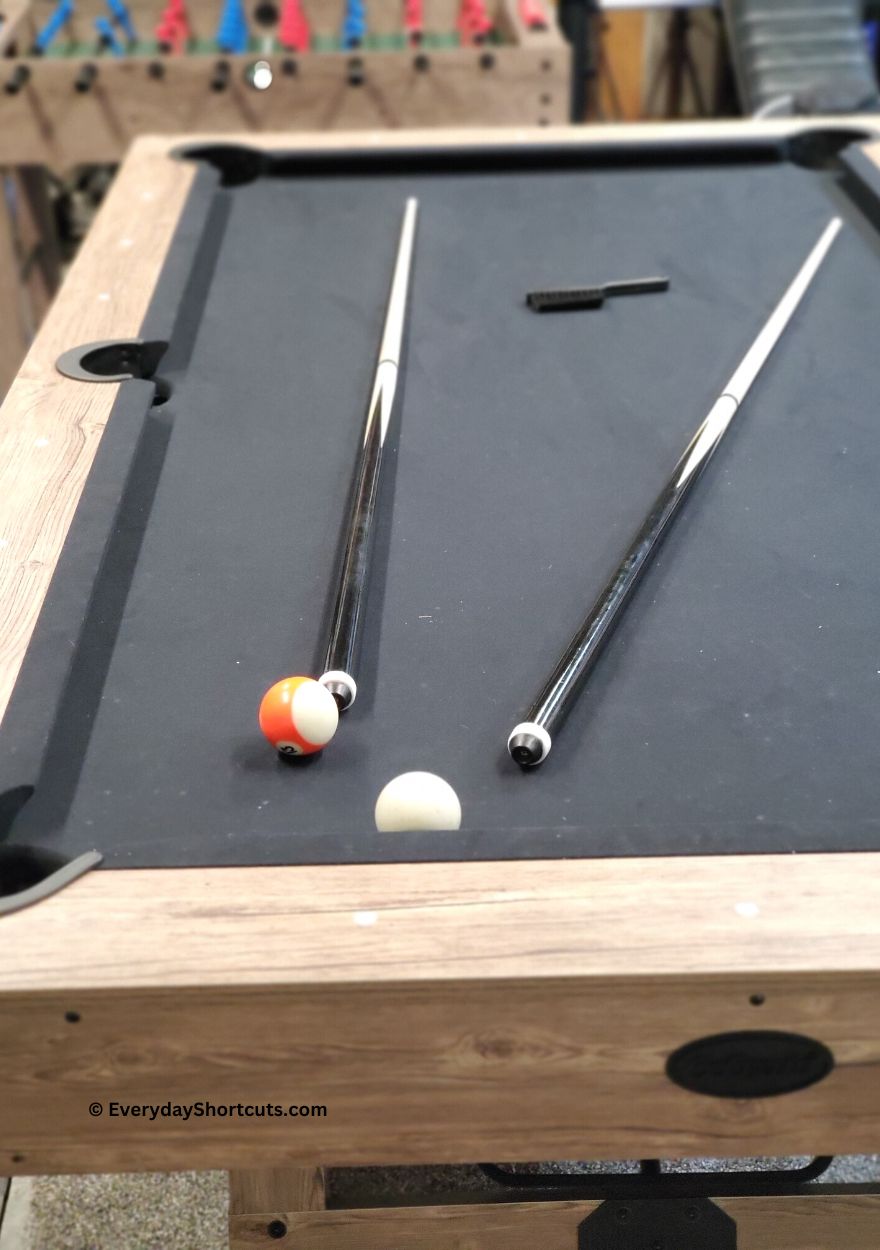 Plan Your Game Room
When it comes to planning your game room, the sky is the limit! But, there are a few key things you'll want to keep in mind to make sure your space is both functional and fun. Here are a few tips:
Think about the games you want to play. Do you want a dedicated space for poker nights? Will you be playing video games or table-top games? Knowing what kinds of games you'll be playing will help you plan the layout and design of your space.
Consider the size of your room. You'll want to make sure you have enough space for all of your furniture and game equipment, as well as enough room to move around comfortably.
Create a budget. Once you know what kind of game room you want, it's time to start planning how much it will cost. Factor in the cost of furniture, decor, and any gaming equipment you may need. Then, start shopping around for deals!
Declutter
A garage can tend to hold a lot of clutter from household items, lawn care, outdoor equipment, cars and more. Take a day to week depending on how much stuff you have to declutter and clean it out.
Create a storage solution for the items you keep and organize by season. Install shelves and store items in plastic bins or boxes that are labeled so they are easy to find when needed.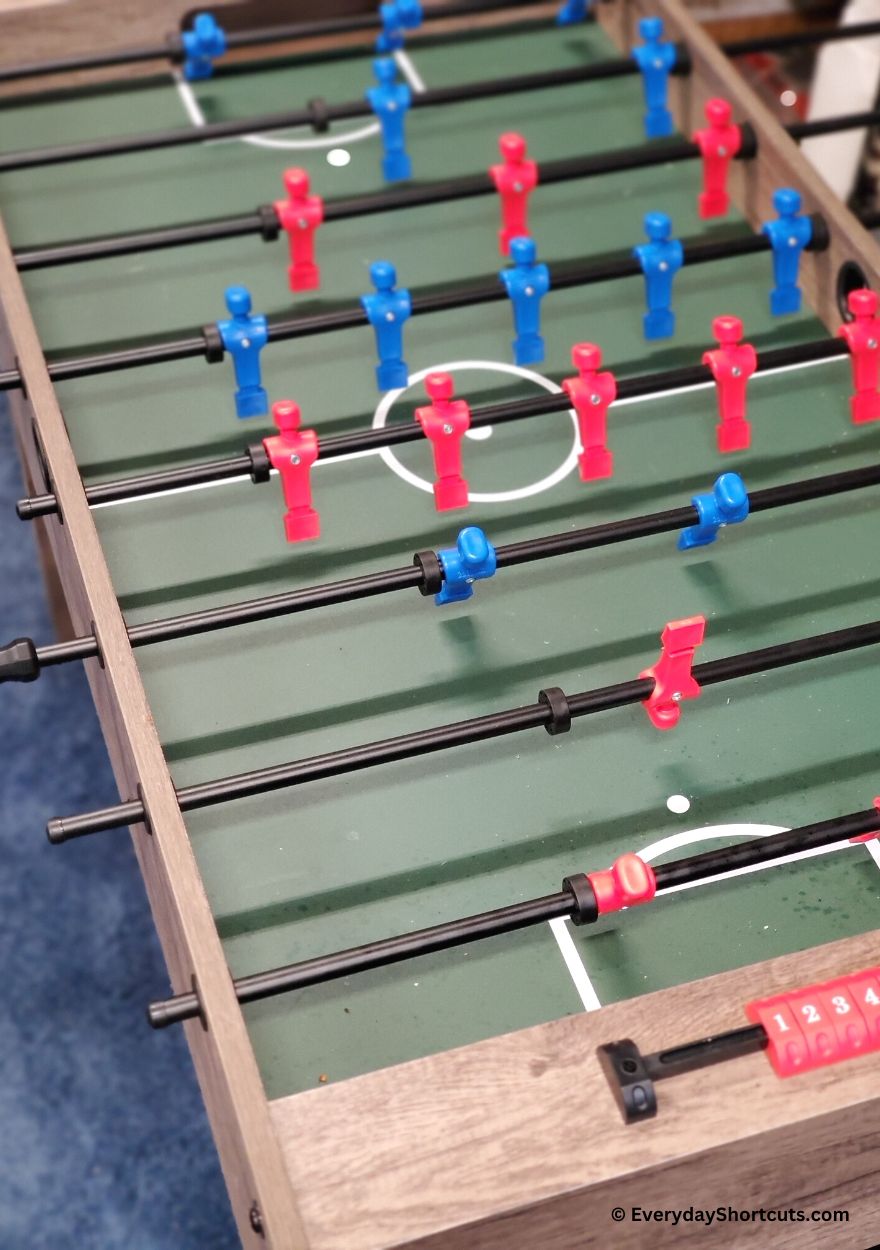 Choose Your Games
Your garage game room is only as good as the games you put in it. That's why the first step to creating the ultimate garage game room is choosing the right games.
There are a few things to consider when choosing your games such as the type of games you want (e.g. arcade games, pinball machines, pool table, etc.), how many people will be playing at once and your budget.
Once you've considered all of these factors, you can start narrowing down your options and choosing the perfect games for your garage game room.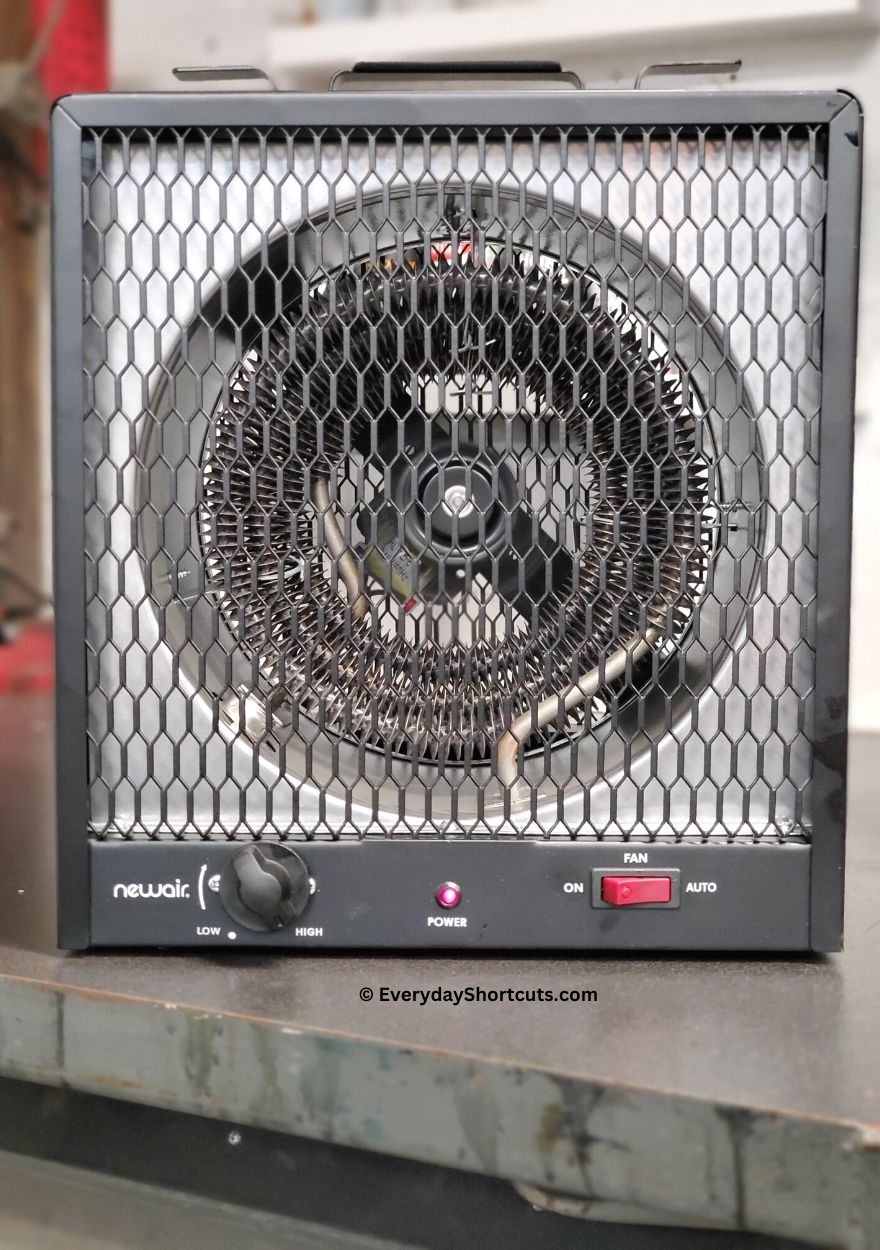 Climate Control
If you plan on using your garage game room all year long, you will need to consider how to heat and cool it during the hot and cold months.
Now you could insulate the whole garage if you have the budget but if not portable units work best as there are not usually windows in a garage. And you can store it away when not needed. There are a variety of portable air conditioners to choose from that range in size and how much square feet you need to cover.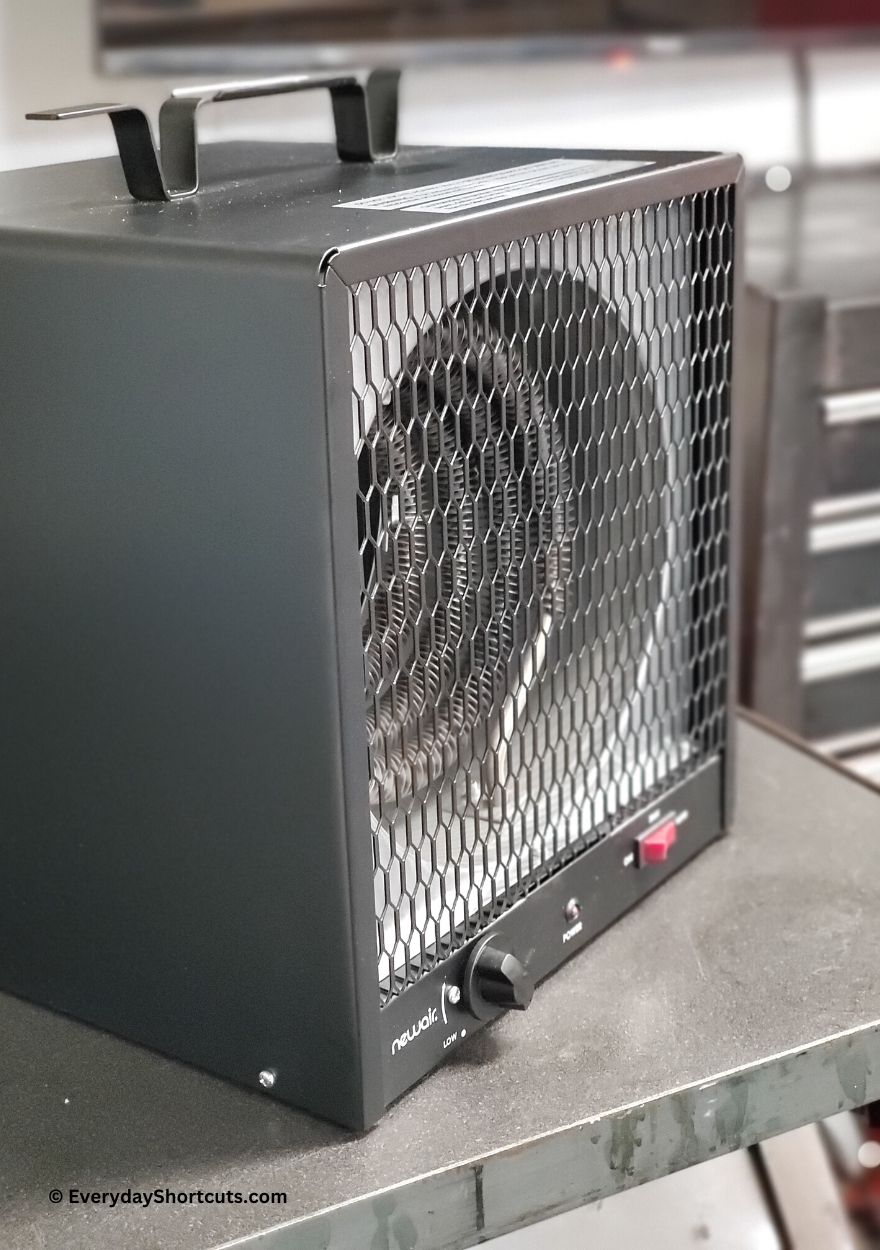 For heating, the Newair Portable 240v Electric Garage Heater G56 is a great option. It's portable and heats 800 sq. ft. plus comes with 6-foot cord wrap and carrying handle for easy transport.
It's extremely safe to use with it's overheat protection that will automatically shut off and adjustable thermostat built right in. Just place it anyway on a solid surface and plug in.
Head on over to Newair.com to learn more and save 10% with code EVERYDAY_10 at check out!
Cover the Floors
Garage floors are made of concrete which can be uncomfortable to stand for long periods of time plus cold in the cooler months.
If it's in your budget plan a way to cover the floors with something like carpeting or mats. We used a combination of both because it is what we had on hand and leftover from a few DIY projects.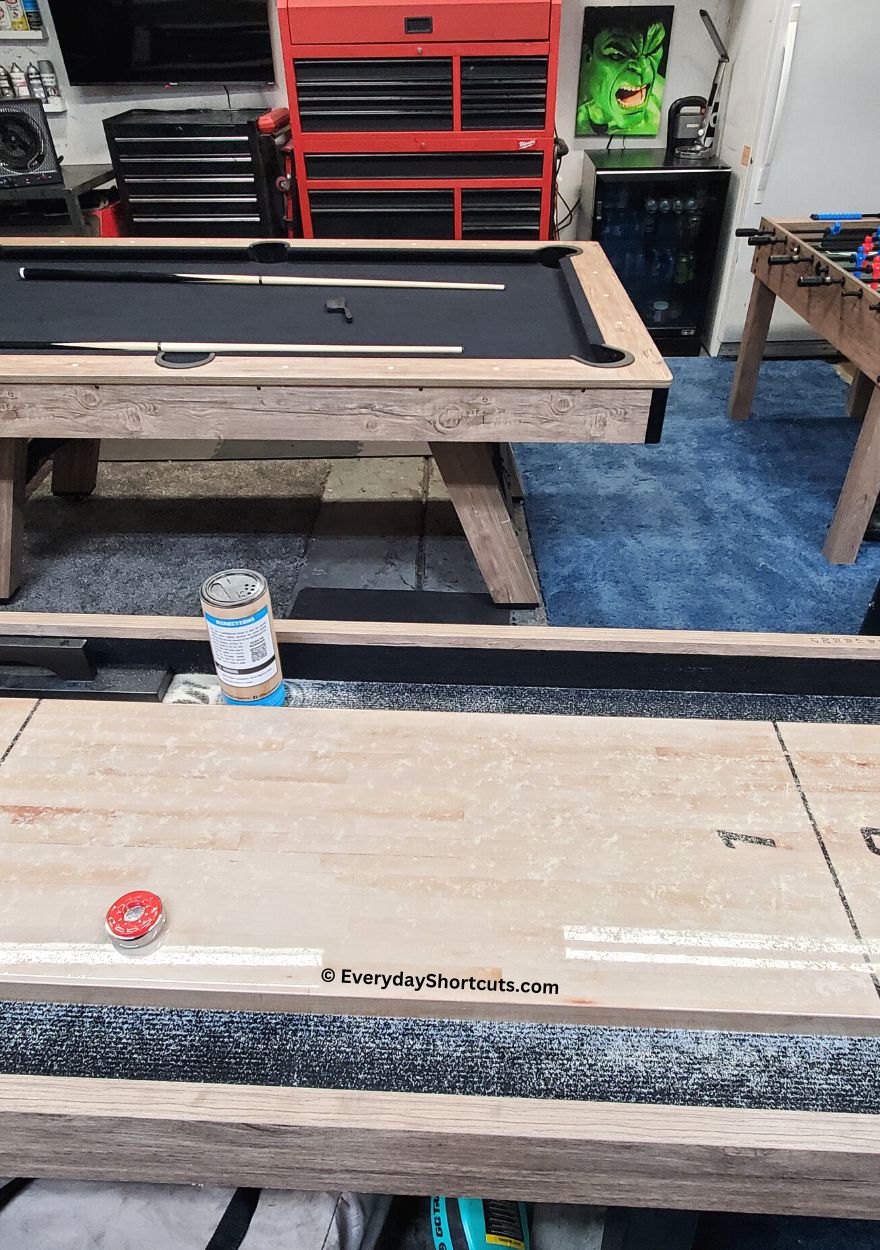 Finishing Touches
After you've set up the basics of your garage game room, it's time to add some finishing touches to make it truly your own. Here are a few ideas:
Hang posters or other decorations on the walls.
Add a comfortable chair or sofa for relaxing in between games.
Install shelving or cabinets to store games and equipment.
Set up a mini fridge to keep drinks and snacks handy.
Add extra lighting to be able to see what you're playing.
Invest in a good sound system to create the ultimate gaming experience.
After you've completed your garage game room, invite some friends over and enjoy your new space!