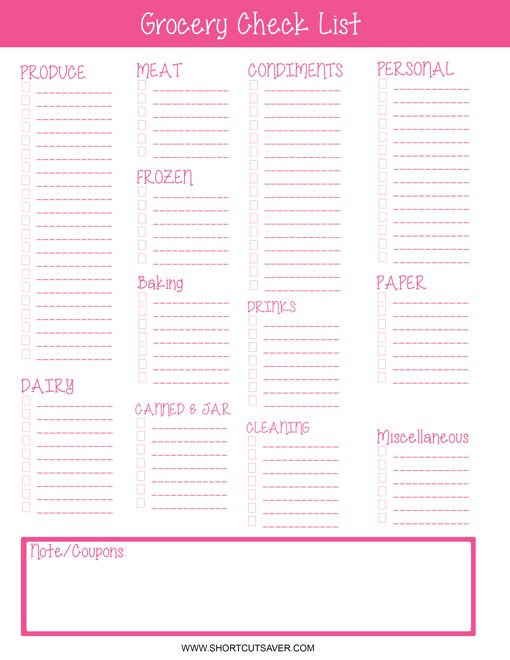 A great way to stay organized and on budget is with a Grocery Shopping List. Keeping tracks of foods you need to buy at the store will help you from overspending and buying items you don't need.
I have created a Free Printable Grocery Shopping List that you can print as many times as you need to help you plan your shopping trip. The page has several different categories where you can add the items you want to your list. And at the bottom you can add some notes or coupons you want to use!
Don't forget to print the Free Menu Planning Sheet to prepare your meals after you grocery shop!