This DIY Bushel Basket Pumpkin is as simple as taking a chipboard bushel basket from the craft store and transforming it into fall décor that can grace your home from the first day of Fall until Thanksgiving!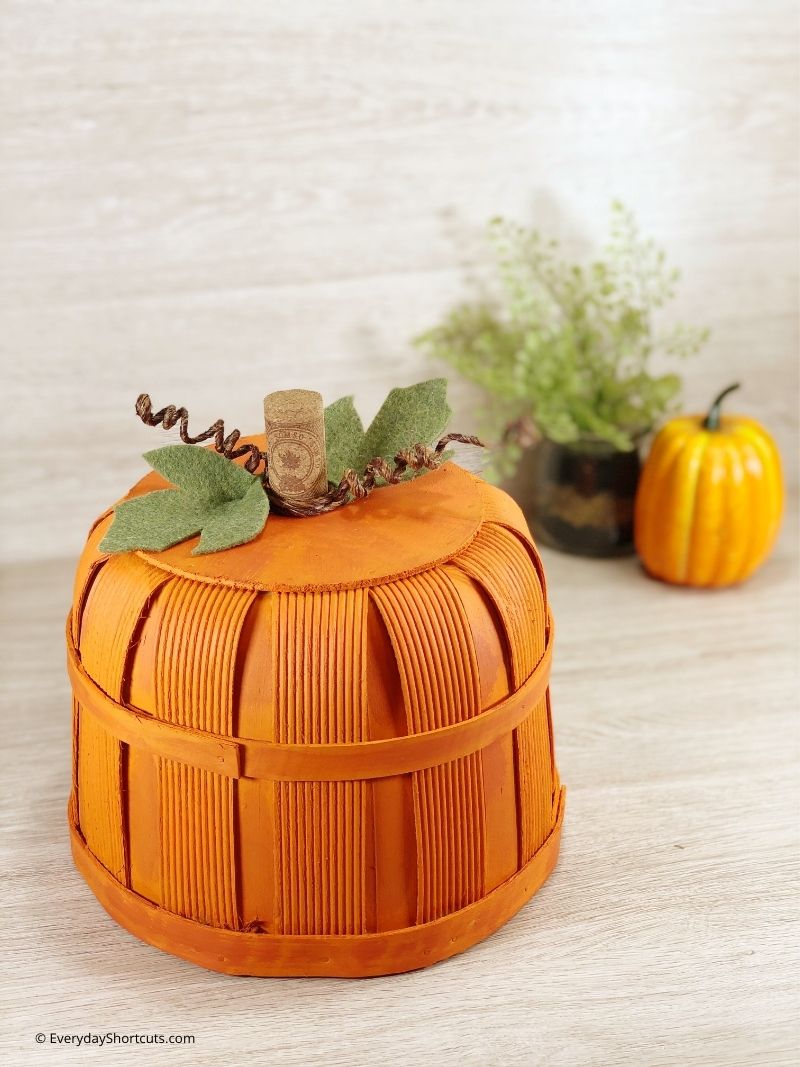 I love creating fall decor for around the house cause it just makes my house feel more cozy. I'm usually sipping on some Pumpkin Spice Latte and munching on Fall Candy Corn Mix to get my creative juices flowing and then create away.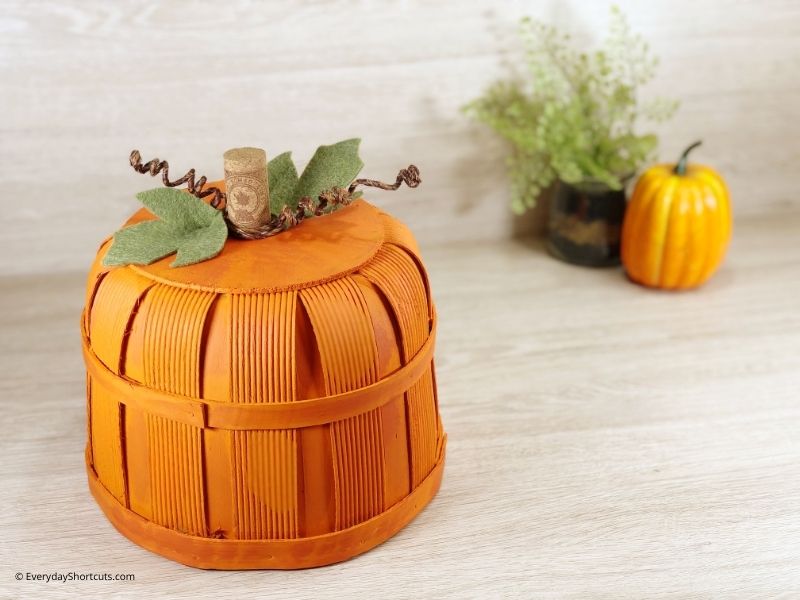 This is the perfect craft to do if you have a bushel basket leftover from apple picking at an apple orchard or just looking to freshen up your fall decor on a budget. I love how this pumpkin basket turned out and fits right in with my current fall decorations. It looks great on the front porch or inside the house. Just a few supplies and you can make your own to use year after year!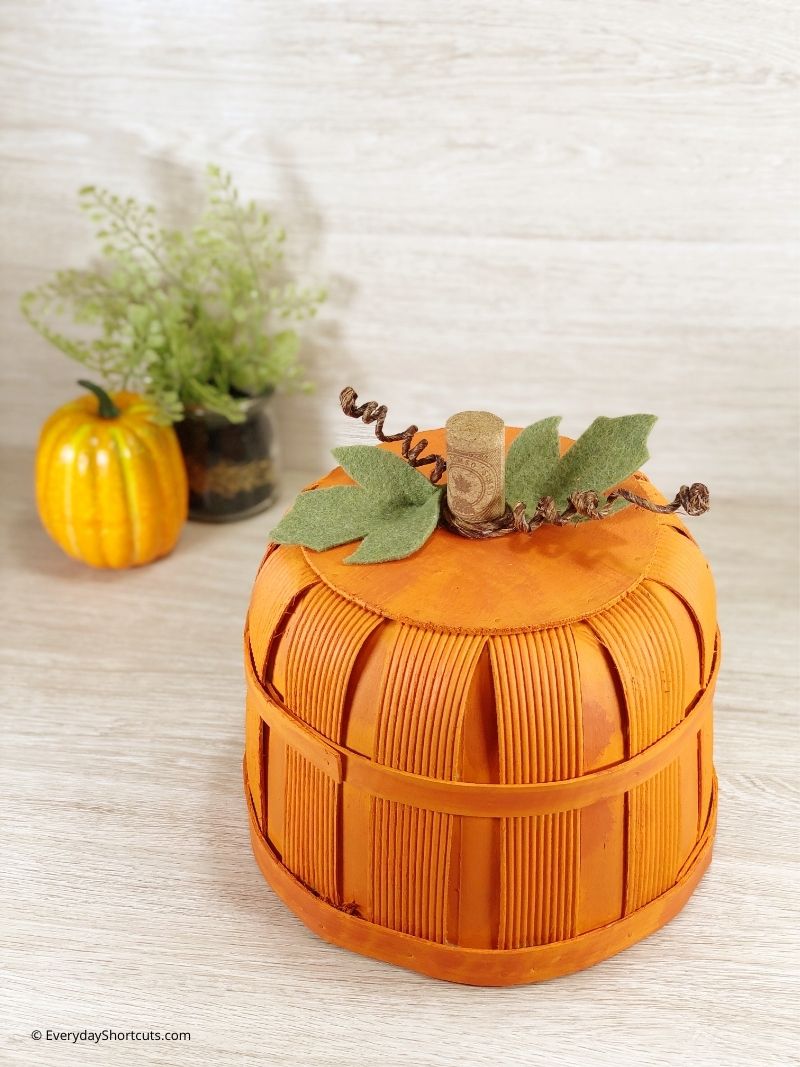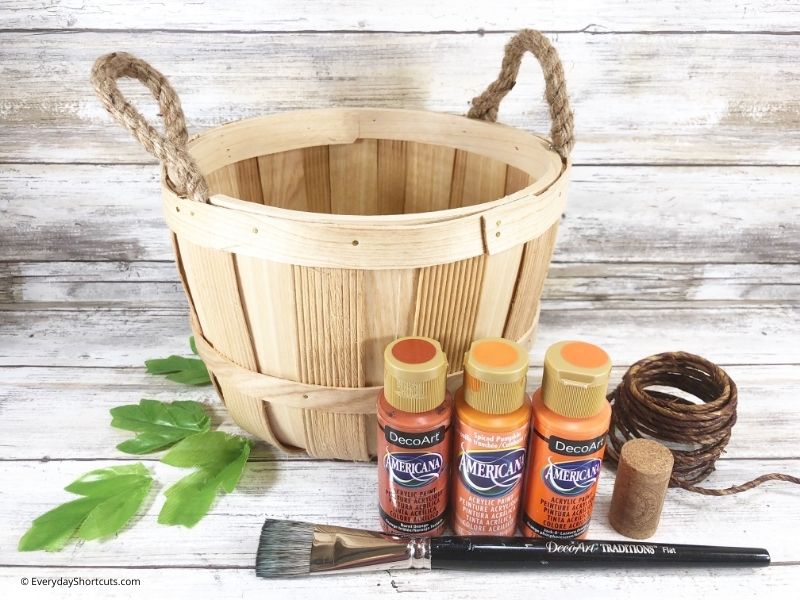 What you Need to Make a Basket Pumpkin
Chipboard Bushel Basket – you can find these at your local craft store.
Natural Wrapped Floral Wire
Craft Felt – Olive Green
Wine Cork
Craft Paint – Light Orange, Primary Orange, Dark Orange
Paintbrush
Scissors
Wire Cutters
Chopstick or Pencil
Glue Gun and Glue Sticks
Plain Paper
Straight Pins
Ruler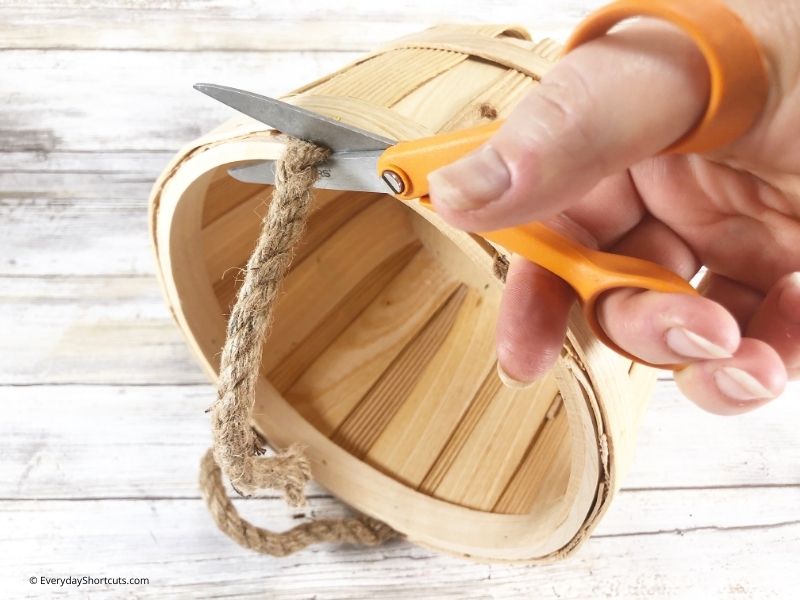 How to Make a Bushel Basket Pumpkin
STEP ONE: Gather all supplies. Carefully cut the rope handles from the edge of the basket or remove the wire handles.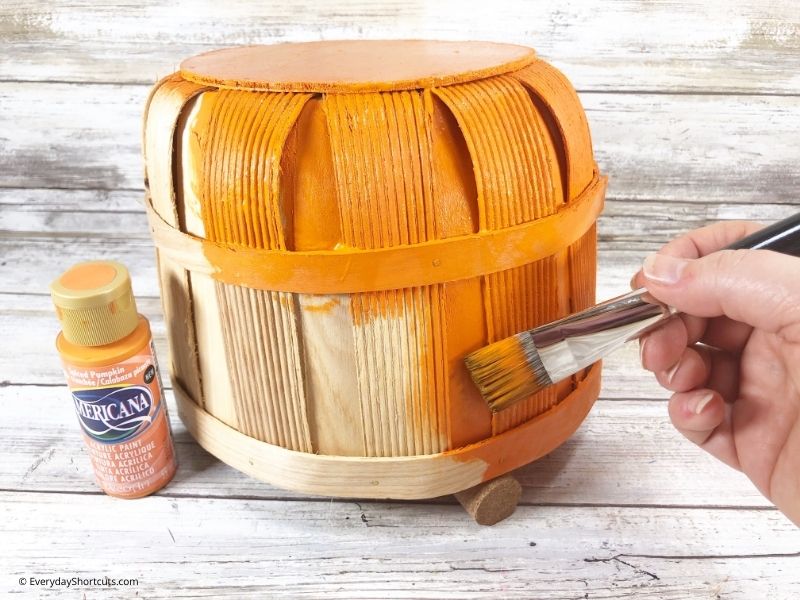 STEP TWO: Basecoat the outside of the basket with primary orange craft paint. Make sure to get in all the nooks and crannies.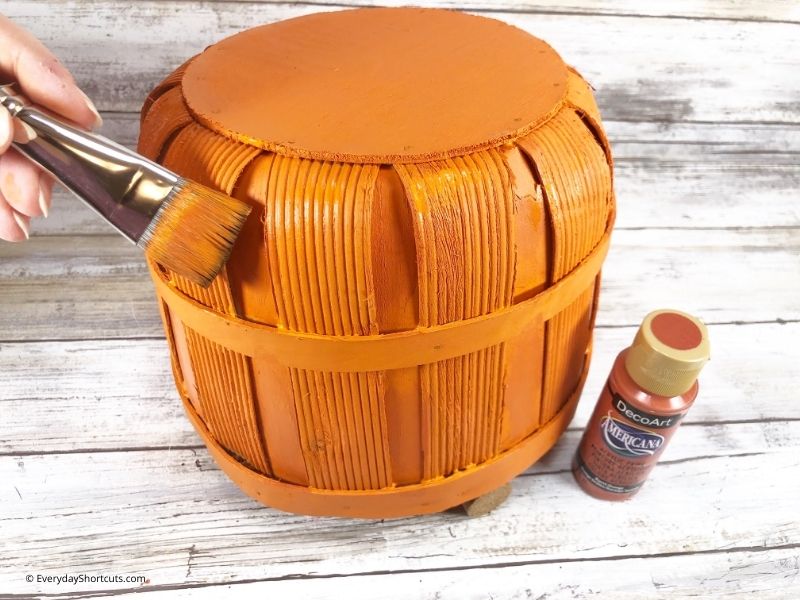 Before the basecoat is completely dry, apply dark orange craft paint in the recessed sections of the bushel basket with random strokes.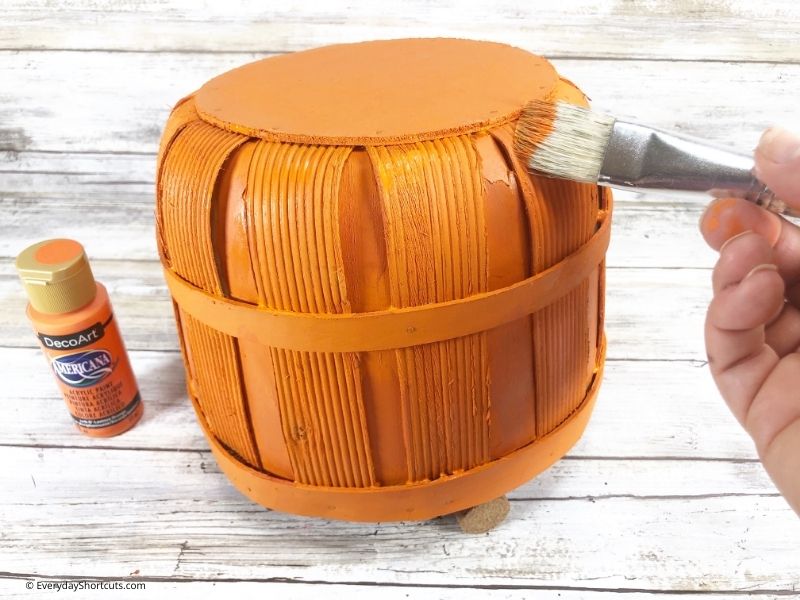 To accent the bushel basket, apply light orange craft paint with a dry paintbrush to the raised areas. This technique will give the paint a rough and inconsistent application.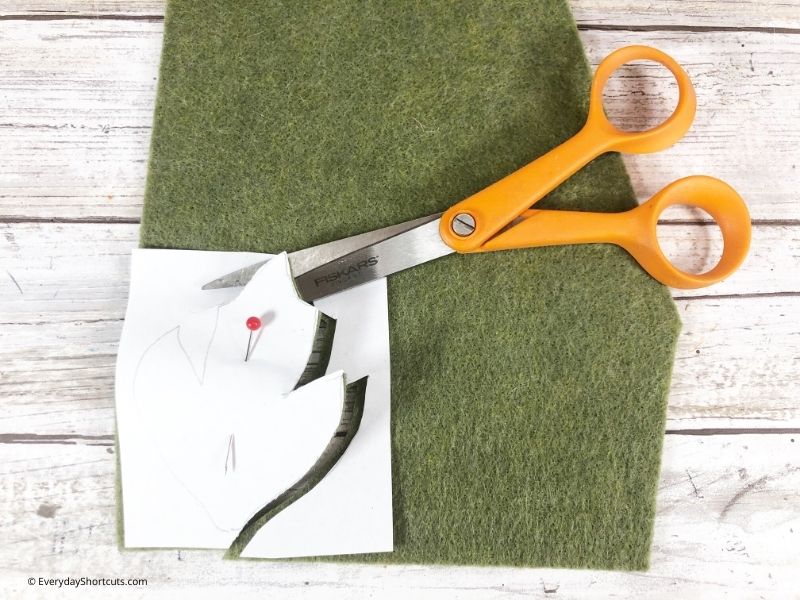 STEP THREE: Draw a leaf shape onto plain paper and pin to olive green craft felt. Cut out the leaf with scissors, then repeat to cut out a second leaf. Use scraps of green fabric or scrapbook paper instead of felt.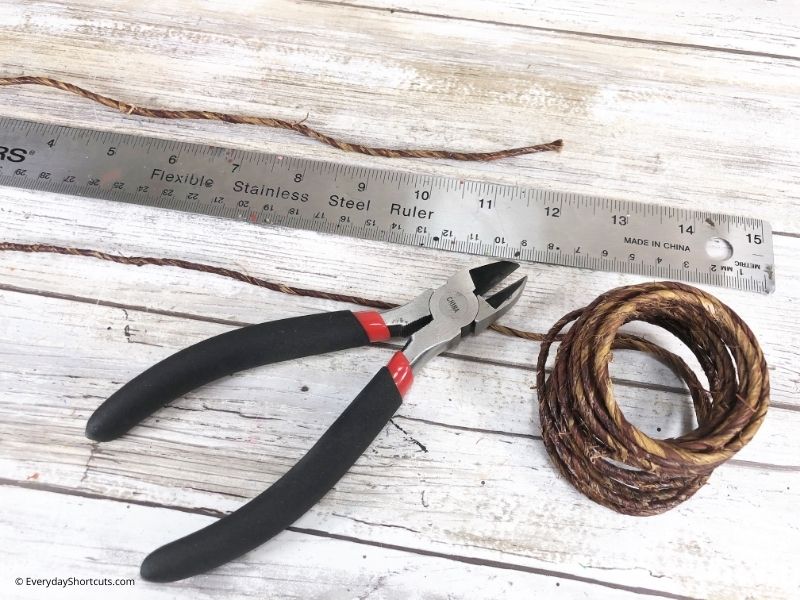 STEP FOUR: Measure and cut two twelve-inch lengths of natural wrapped floral wire with wire cutters. Brown chenille stems would also work if you have those on hand.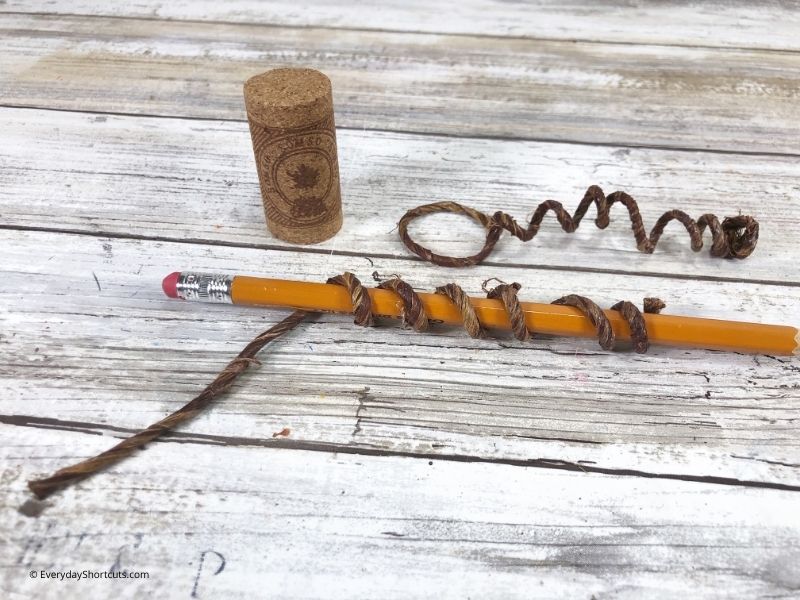 Wrap wires around a pencil to create spirals, then remove. Pull and squeeze the wires to create pumpkin vines and then wrap around wine cork.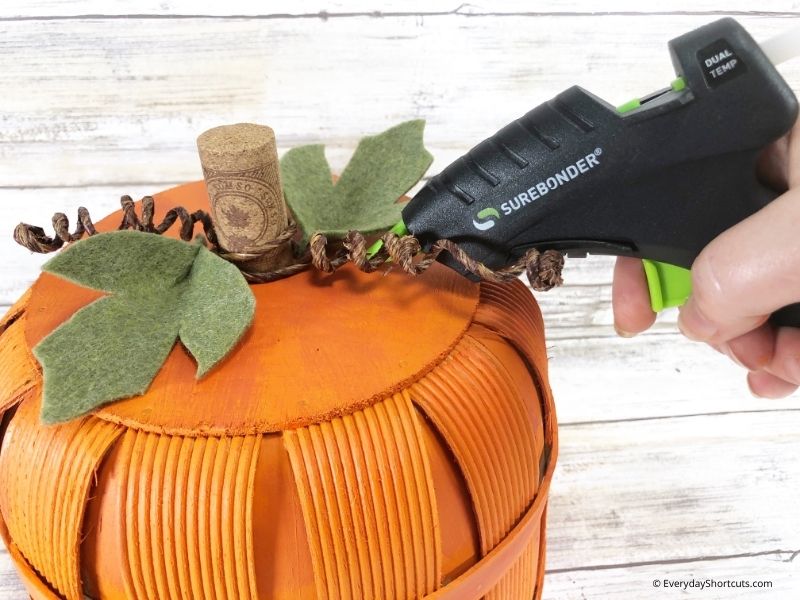 STEP FIVE: Attach the wine cork stem, the vines, and the leaves to the top center of the pumpkin bushel basket with a glue gun and glue sticks. If you do not have a wine cork, use thick rope or a small tree branch as the pumpkin stem.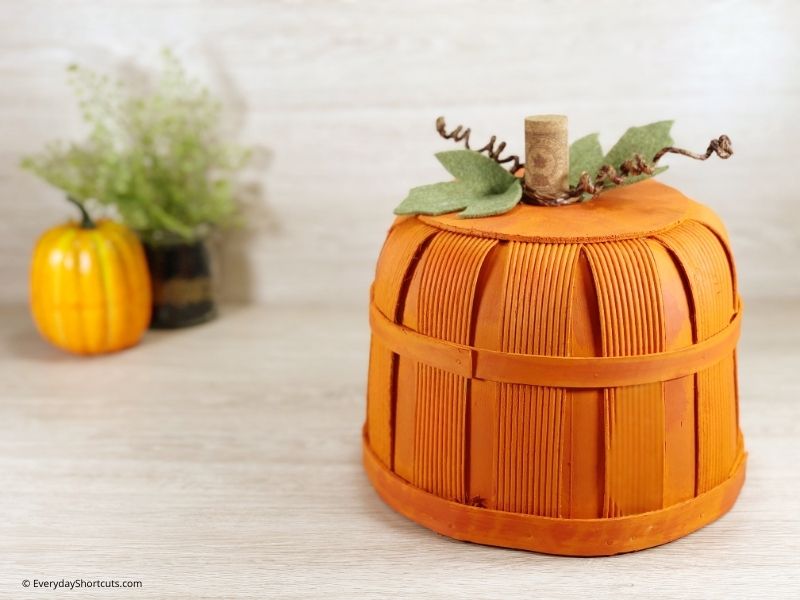 This quick and easy craft project goes together in just about 30 minutes, including drying time. A fun way to upcycle an inexpensive basket from the craft store into a piece of farmhouse Fall décor!