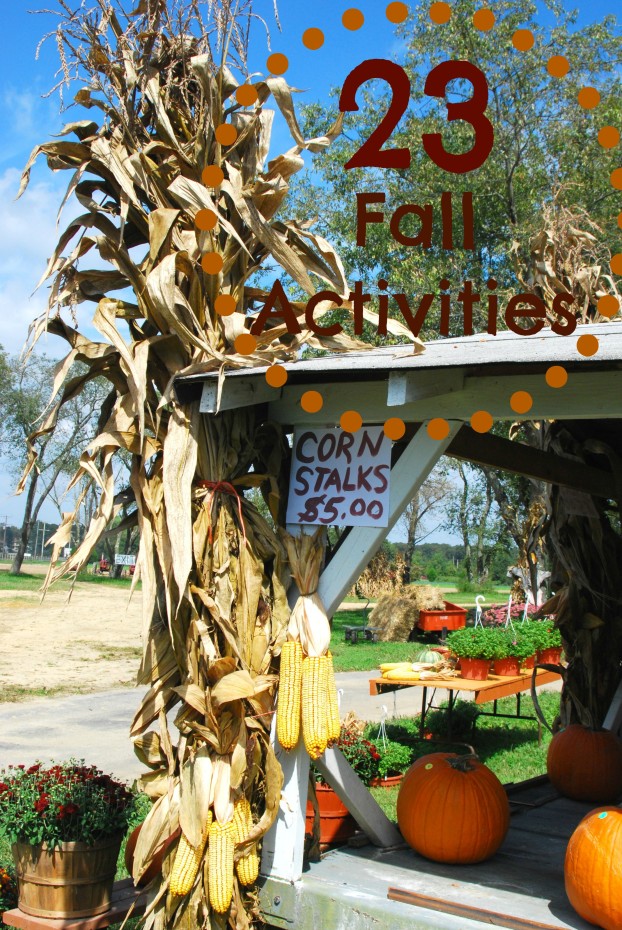 Fall is my favorite time of the year watching the leaves change color and the cool, crisp air. This is a great time of the year to play outdoors and enjoy the weather. Fall decorations are fun to put up and decorate the inside and outside of your house with the kids by making a scarecrow of a fall wreath. After you play outside, you can come in and warm up with a hot chocolate or warm cider.
This is the time of the year that I start to do my freezer cooking by making up meals ahead of time labeling them in Ziploc bags and labeling them. I will make a big batch of homemade chicken noodle soup and chili and eat some that night and freeze for the winter months. I also start to make some homemade pies and believe it or not but I begin making my Christmas cookies. All of these items are easy to freeze and make it simple to just grab out of the freezer, thaw, and cook a nice warm meal.
If you are looking for something to do in the fall, check out my list of 23 things you can do as a family on the weekends.
Pumpkin Patch
Corn Maze
Apple Picking and make apple butter
Nature Walk
Jump in a pile of leaves.
Fall Festivals
Leaf Picking
Make Crafts
Scavenger Hunt
Roast Pumpkin Seeds
Hayrides
Sit outside by the fire.
Watch a football game.
Catch a movie.
Drink Cider.
Make a Scarecrow.
Make a Fall Wreath.
Drink hot chocolate.
Comfort food
Plant bulbs for next spring.
Trick or Treat
Carve a Pumpkin
Farmers Market
Also, be sure to check your local area events as some places will have special fall events such as Trick or Treating at the Zoo, Local Fall Festivals, and more!