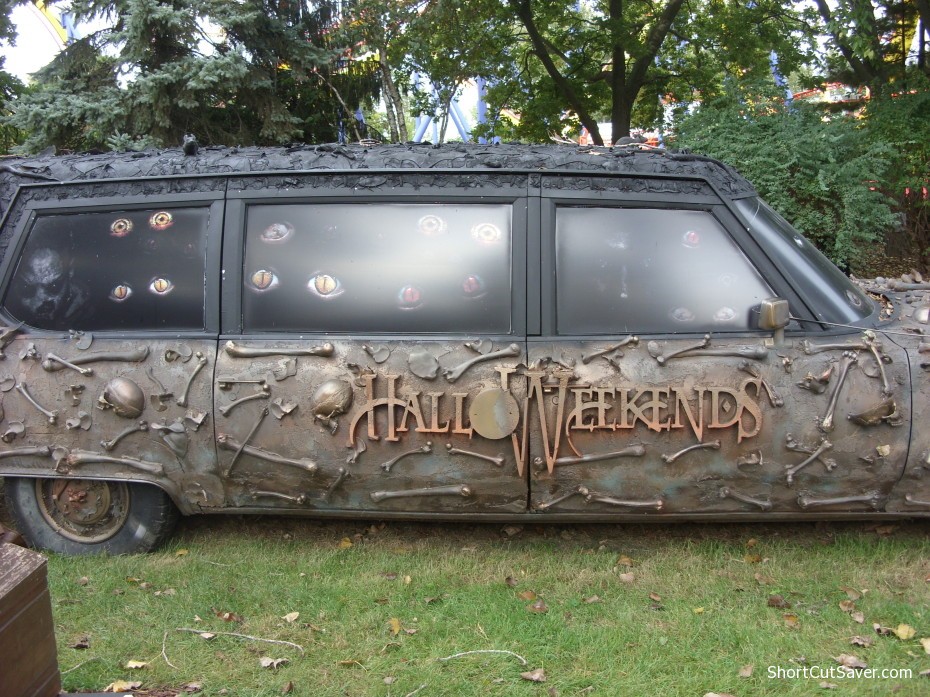 If you have never been to Cedar Point in Sandusky, Ohio for Hallow-Weekends, you are missing out. Being so close to the area, I have never been to the Hallow-Weekends. I would only go in the summer time with my family. I was given the chance to check out Hallow-Weekends last week. When you walk through the park, you will notice it decorated with pumpkins, zombies, and other Halloween creatures. Some would even talk like the guy below.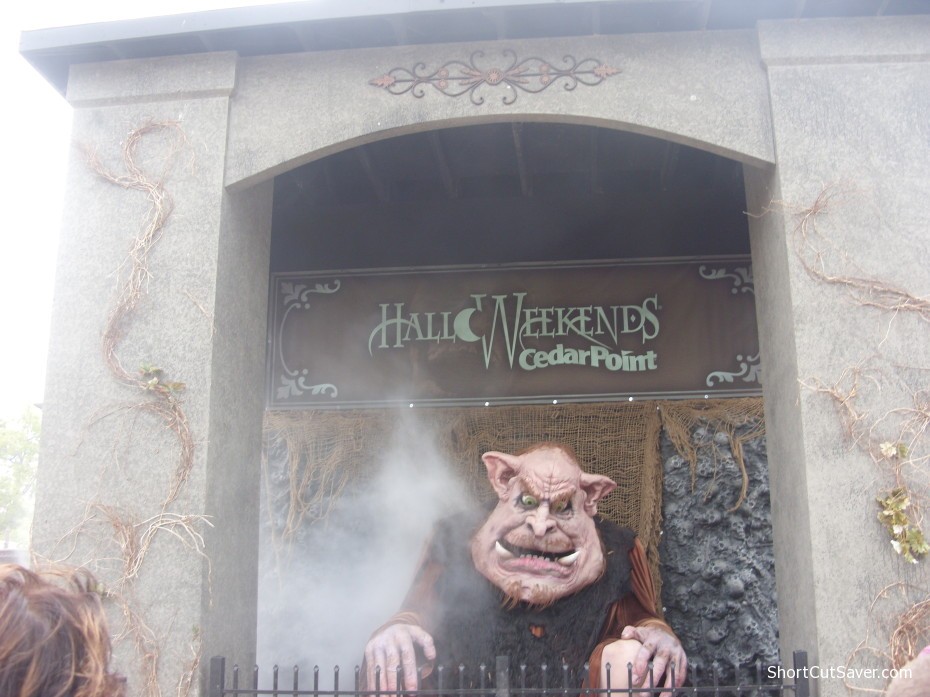 All of the rides were open except for the water rides due to the weather changing. As soon as we arrived we rode the newest ride, "Gate Keeper". GateKeeper is the tallest, fastest and longest wing roller coaster in the world and goes 67 MPH.  As your feet dangle, you climb 170 feet and perform a wing-over drop maneuver, sending you on a 2-minute, 20-second adrenaline rush! You have to be 52″ to ride "Gate Keeper". My 7 year old was just tall enough and rode it and loved it.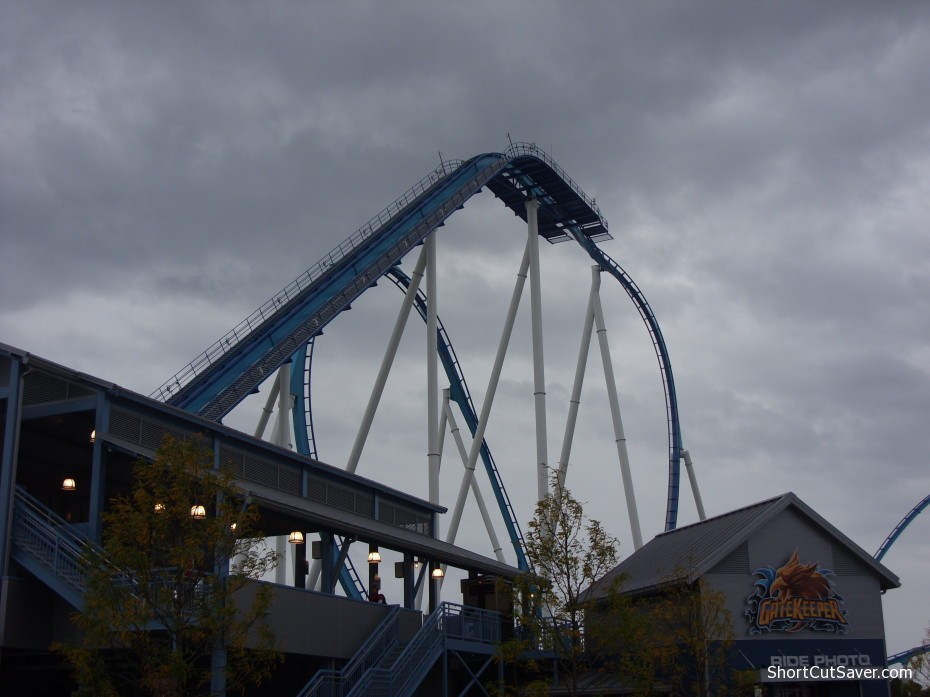 Our next favorite ride was the Top Thrill Dragster which is a 2003 favorite. It shoots you from zero to 120 MPH in less than 4 seconds and goes up a 420 feet hill and then you come back down. It only lasts for 17 seconds but it is the best Thrill Ride to try.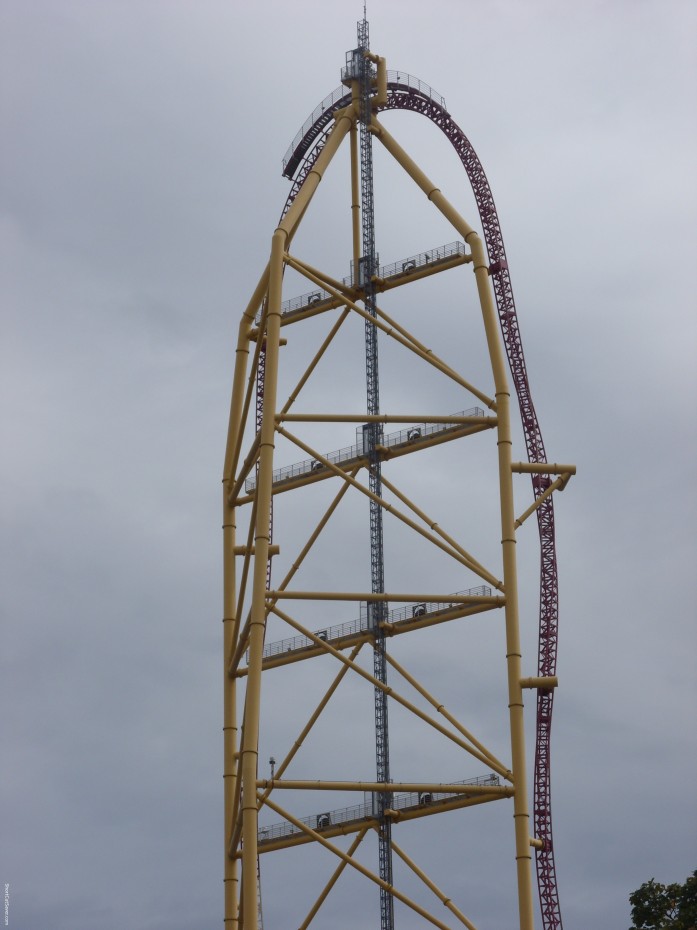 There were a few new rides that were in the park that I have not heard of or seen advertised. They were the Maverick and Wicked Twister. The Maverick ride was more than what you could see from the front view. It has more twists and turns than you can imagine. And you go through a 400-foot-long speed launch through a pitch black tunnel. The Wicked Twister shoots you at 72 MPH going up a spiral tower, then you go backwards coming down and hit another spiral tower backwards.

Just a warning that some areas and midways will have zombies and haunted houses and may be scary for the younger ones. We tend to find these around the larger rides. My younger son was scared and the people in costume realized that so they backed off and didn't bother us.
If you have little ones there is the Snoopy and Peanuts area for the younger kids. You will be able to find Snoopy and the Peanuts gang walking around greeting kids. There are lots of rides for them to enjoy as well as a Snoopy bouncy house.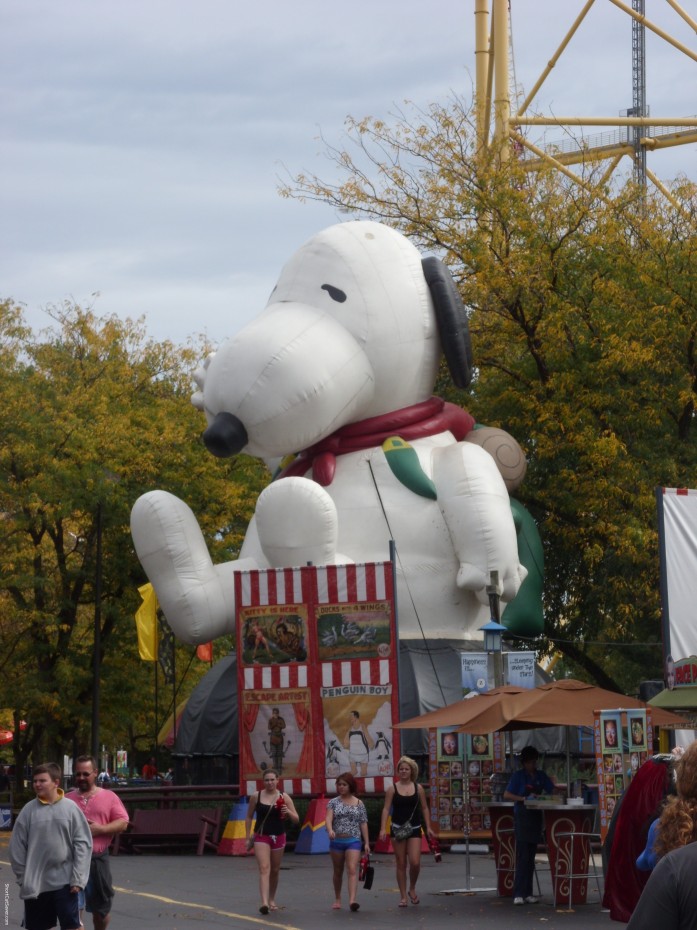 HalloWeekends at Cedar Points are only going on for 2 more weekends, so be sure to stop by and check it out. You can buy tickets online here or at the gate. Online is usually cheaper unless you have a coupon to use at the gate.
Ticket Prices
REGULAR ONE-DAY TICKETS ONLINE JUST $48.99
Buy online and you save $10 off the regular price at the park of $58.99! Valid for admission Saturdays and Sundays through Oct 27.
SATURDAY STARLIGHT TICKETS ONLY JUST $46.99
Valid for admission Saturday nights (after 5pm) through Oct 27.
JR/SR TICKETS ONLY JUST $29.99
Valid for admission for guests ages 3-61 who are under 48" tall in shoes, or age 62+ during HalloWeekends through Oct 27.
Disclosure: I was given the product featured in this post to facilitate my review. All opinions are 100% mine and not influenced in any way.