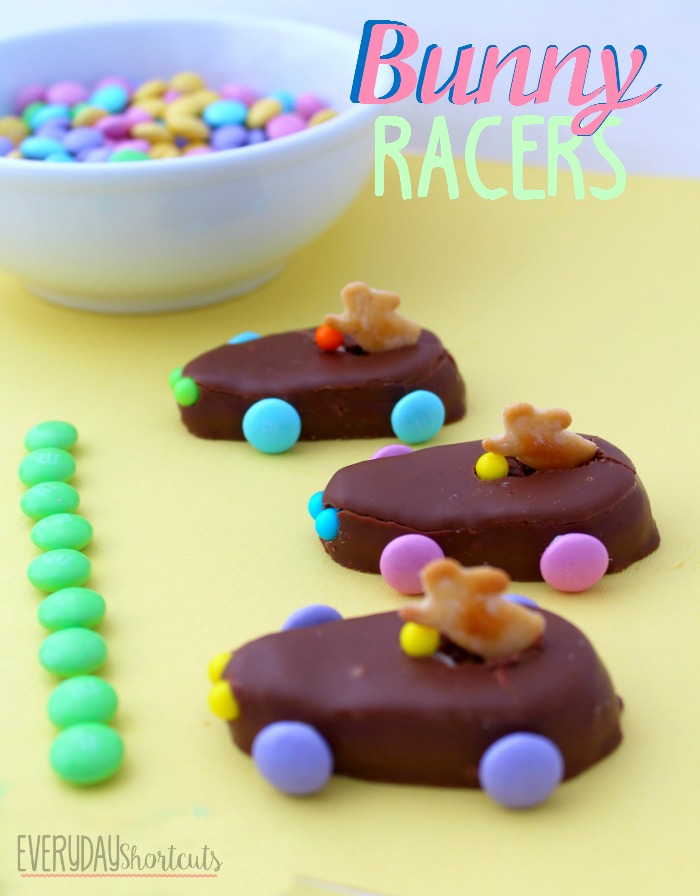 A no bake treat for Easter that is super easy and fun to make.  The kids can even make the Bunny Racers themselves, race, and then eat at the finish line.
Bunny Racers
Ingredients
Reese's Peanut Butter Eggs
M&M's
Mini M&M's or any small candy
Vanilla Frosting or any frosting you have on hand
Annie's Bunny Graham Crackers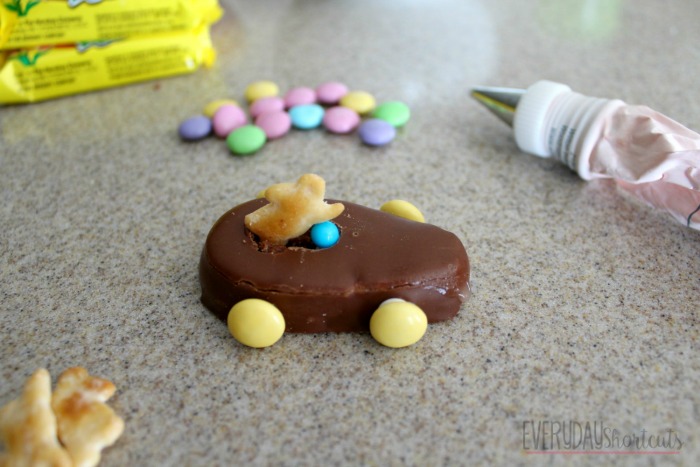 Directions
Start by opening the top of the Reese's eggs. Be sure to dip your knife in HOT water to melt away the chocolate and not break the egg.
Using your frosting attach the 4 of the regular sized M&M's on the sides of the Reese's eggs for wheels.
Add a mini M&M for the steering wheel where you cut an opening at the top. Attach with frosting.
Then add 2 mini M&M's to the front of the Reese's egg for headlights. Attach with frosting.
Place the bunny in the driver's seat and you are ready to go!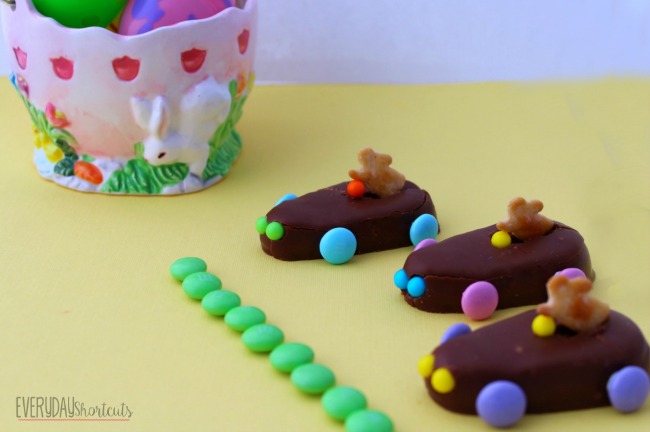 If you are looking for some more Easter recipes give these a try.
Peeps Pudding Cups
Sheep Cupcakes
Rice Krispie Treat Bunnies
Bird's Nest Cupcakes