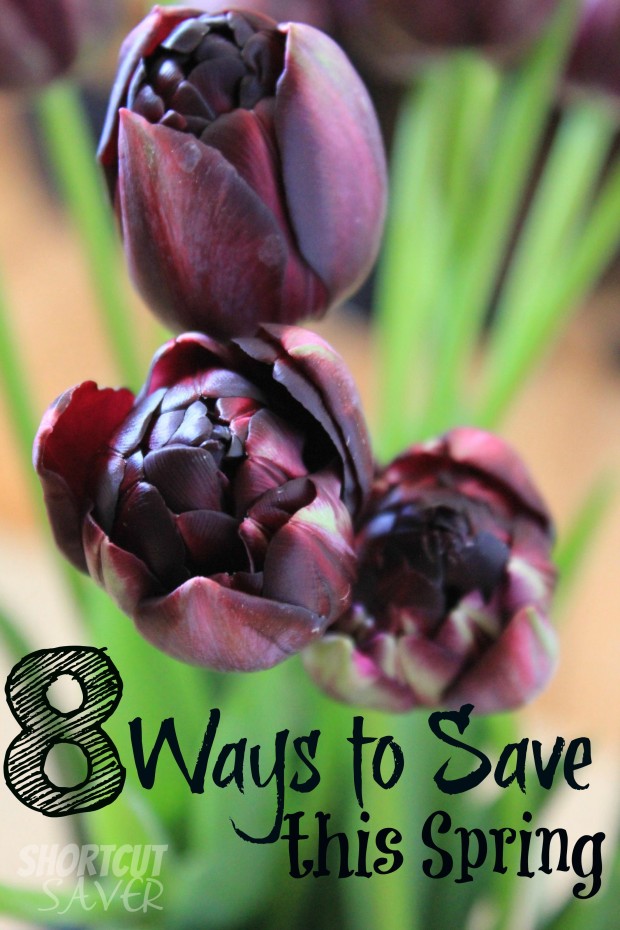 Spring is finally here and we are looking forward to the extra daylight, warmer weather, and being able to get outside. There are many ways to save this spring by being a savvy shopper and following some simple tips listed below.
8 Ways to Save this Spring
Stock up on groceries.
Grocery stores go through sales cycles where certain items will be at the lowest prices during each month. March is frozen foods, April is baking items, and May is grilling items. Pair a coupon with the sales to score some awesome deals to stock up on.
Winter Clearance.
With the transition of seasons, retailers are looking to clear out previous season's styles on apparel and older model electronics at a lower cost.  Now would be a good time to stock up to get items for a fraction of the cost.
Tax Day Freebies.
Even though taxes are not always fun, you can look on the bright side of getting freebies from local restaurants and businesses on tax day.
Turn your junk into cash.
Do some spring cleaning room by room and sell the items you no longer need or want by having a garage sale or listing it online. Need some inspiration? Take my 31 Days to Declutter your Home Challenge.
Free Kid's Activities.
Kids are sick of being inside the house and are ready to get out. There are many free activities you can do with the kids to keep them busy. Home Depot and Lowe's offer a Free Build it Program where kids can build a project at the store and take it home with them. LEGO store offers a Free Mini Model the kids can build at the store and keep it. You can also find other activities at your local library, Barnes & Noble, and Toys R Us. Just keep checking their websites for current activities.
Kid's Free Workshop Schedules
Home Depot – 1st Saturday of every month 9AM (Ages 5-12)
Lowe's – Select Saturday's at 10AM (Ages 5-12)
LEGO Store – 1st Tuesday of every month 5PM (Ages 6-14)
Get Outside.
If you are looking for something to do and don't want to spend money, head to your local park. There are so many beautiful parks to check out and explore nature. Consider taking a hike around the park or having a picnic on the picnic tables provided or bring a blanket to sit on.
Shut off the Thermostat.
If the weather is warm enough, turn off the thermostat and open up the windows. This will give a chance for your home to air out from the winter season and save on your utility bill.
Air Dry your Clothing.
Save on your energy bill by hanging your laundry outside to dry rather than putting it in the dryer. Not only does the sunshine naturally disinfect your clothes but you will get that sunshine smell on your clothes and save money from not buying dryer sheets.