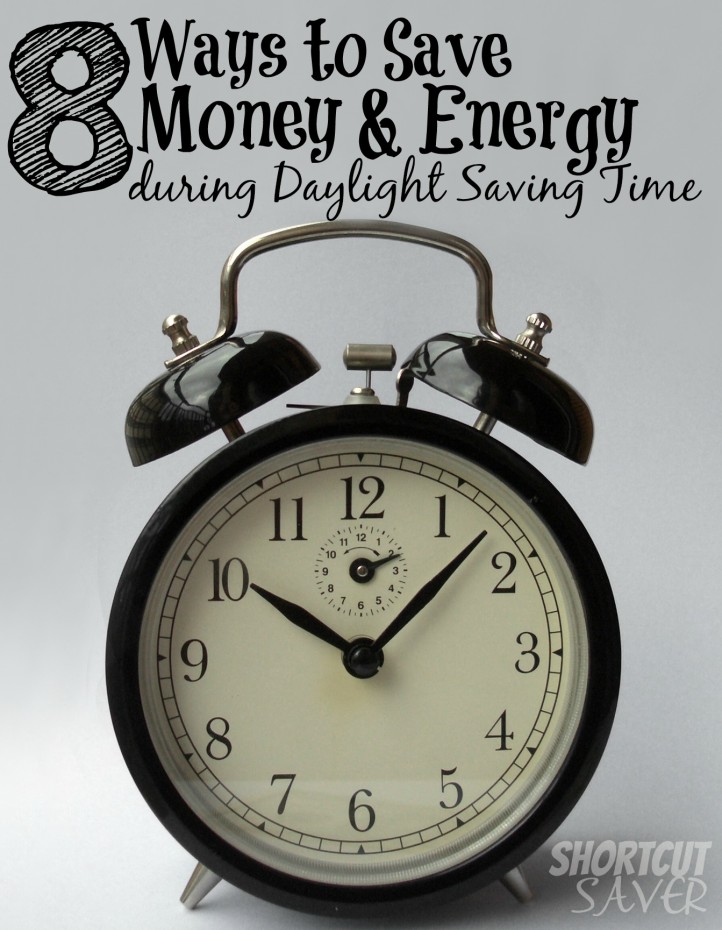 While we may lose an hour sleep during "Daylight Saving Time" by setting the clocks ahead, the extra daylight can help you save money.  Find out how changing the clocks ahead can help you save with the 8 tips below.
8 Ways to Save Money & Energy During Daylight Saving Time
Lower your Energy Bill
Now that the temperatures are rising lower your thermostat and open the curtains to let the sunshine in to warm up the house. With the extra sunlight in the evening keep the curtains open and use the lights less.
Exercise Outdoors
If you have a gym membership consider putting it on hold or canceling it and exercise outdoors. Most gyms will let you hold or cancel it but certain restrictions may apply. Enjoy a walk, run, or biking outdoors as you will have more time after work before it gets dark.
Use Less Gas
With the weather getting warmer the gas prices will be getting higher. If you don't have a long commute to work, walk or ride your bike to work. Need to run some errands? Check your surroundings to see if your errands are within walking distance from work or home. Not only are you getting exercise but also saving on gas and helping the world be a little greener.
Get Rid of Cable and Netflix
Spend more time outdoors by taking up a hobby or playing with your kids rather than watching TV and  movies. Cancel cable and Netflix and save a bunch of money. Instead borrow movies from the library for free and make one night a family movie night.
Grill Out
Eating out at restaurants can get expensive. Cut the costs of eating out by grilling your meals at home. Now is the time where you will start seeing more meat sales in your weekly sales flyers so be on the lookout for some good deals.
Drink Less Coffee
With the colder months we tend to drink more coffee to stay warm. Now that the temperatures are rising and the sun is out consider staying hydrated with a reusable water bottle.
Clean out your Closet
That extra sunlight makes us feel more energized and willing to do more. Put your energy to good use by cleaning out closets and making some extra cash with items you no longer need.
Change your Filters
By changing the filters in your home will keep everything running smoothly and efficiency. The benefits will you give you healthier air, allergy reduction, and help lower your energy bill.