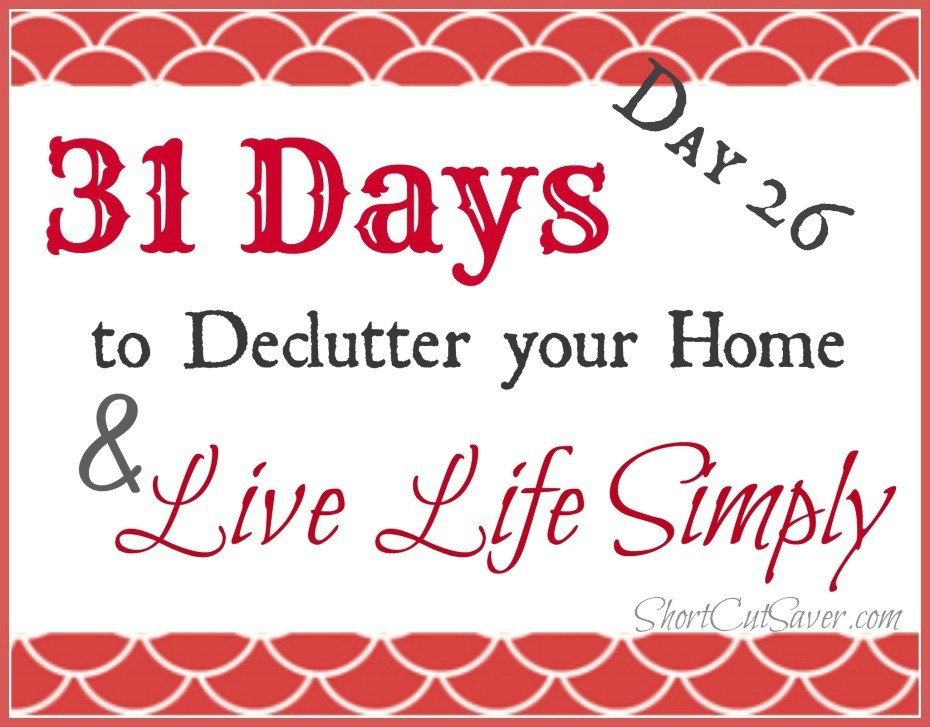 31 Days to Declutter Your Home & Live Life Simply: Gift Wrapping Supplies
Gift wrapping supplies can take over space in the home from bags to bows. I tend to purchase items cheaper at the end of each season and save all the gift bags during the holidays to reuse. Organizing the gift wrapping supplies will make it easier to find the bag, wrapping paper, etc. for the right occasion.
Organizing Gift Wrapping Supplies
Sort all supplies into piles according to bags, wrapping paper, ribbon, etc.
Use clear storage bins of all sizes to store the supplies into categories.
If you are not going to use some supplies donate or toss.
Storage Solutions for Gift Wrapping Supplies
How are you going to organize your gift wrapping supplies?