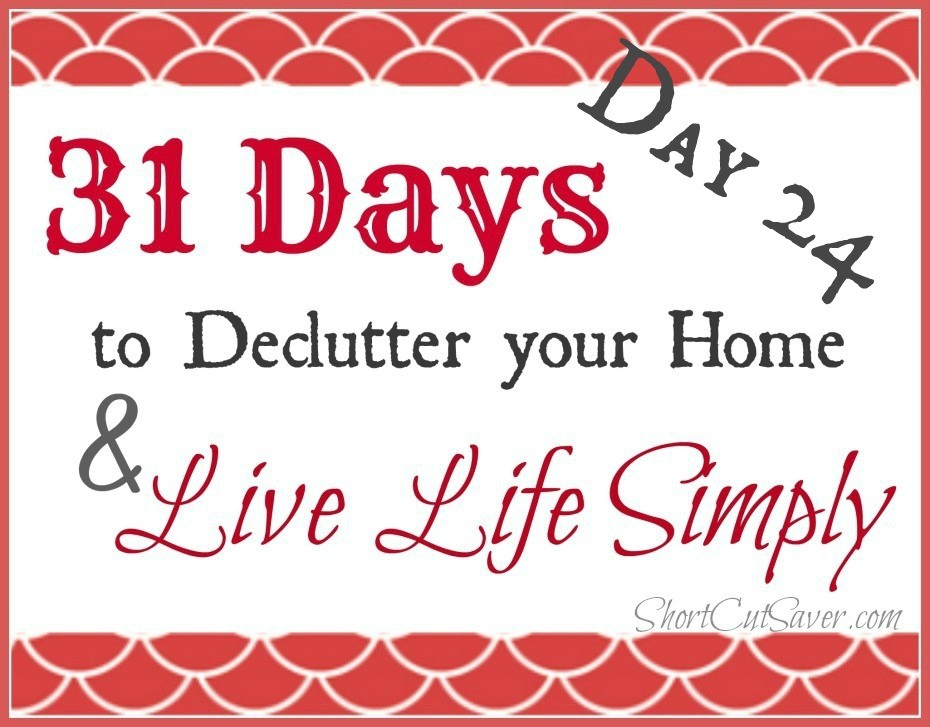 31 Days to Declutter Your Home & Live Life Simply: Attic/Crawl Space
We often neglect our attic or crawl space but still keep adding more items in them. Some people may store away sentimental items, seasonal items and more in their attic or crawl space. But do you really know what else is in your attic or crawl space?
I can't tell you how many times I have stuffed items in our crawl space saying I will go thru it later. When it got to the point of not being able to get in their it was time to clean it out. After cleaning it out, I was able to find items that I was missing, throw several bags of stuff out, and took 2 car loads of stuff to donate.
This may be an all day or several days project depending on how much stuff you have. Take it slow and be sure to go thru everything while sticking to the organizing system and toss or keep questions.
Organizing your Attic/Crawl Space
Remove items by taking small sections at a time.
Be safe if using a ladder, small spaces, or no floor support (in attic).
Use storage tubs to store seasonal items, sentimental items, etc.
Label each storage tub so you can find it easily when needed.
Storage Solutions for Attic/Crawl Space
I found that clear storage boxes are great to use as you can see what is inside each box and don't have to label each one. And if you have room to build shelves in your space this is great for keeping items off the ground in case of dampness.