This is a sponsored post in partnership with Kalahari Resorts Sandusky and Find Your Influence. All opinions are 100% mine.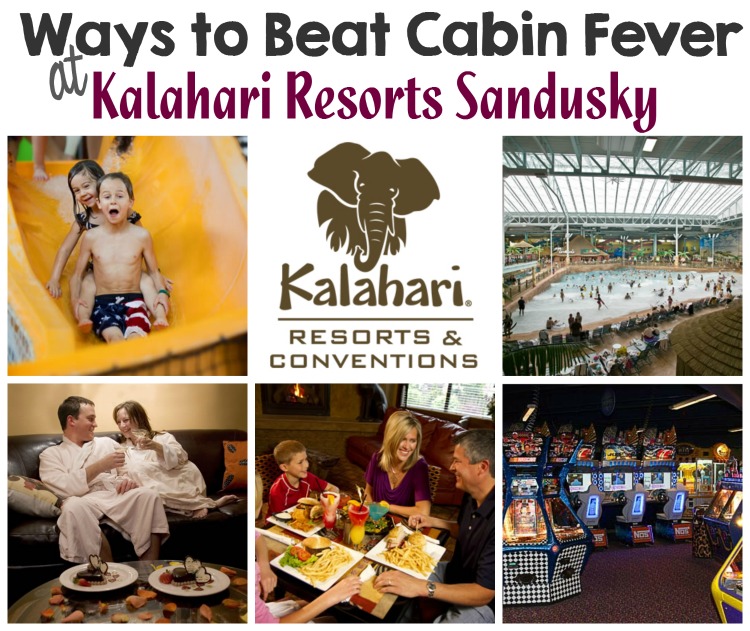 Living in Ohio winter months are cold and dreary. Then, there comes cabin fever where the kids are begging to get out of the house and you've run out of ideas to keep them occupied. The simple solution to that is planning a weekend getaway. One place to get away and beat cabin fever is at Kalahari Resorts in Sandusky, OH. It is home away from home that has an indoor oasis to make you feel like you are on a tropical getaway. The resort has received many recognitions such as one of the Best and Coolest Indoor Waterparks several times from several sources. It's no wonder why people visit over and over again. On Groundhog Day, Punxsutawney Phil saw his shadow which means we will have six more weeks of winter, so check out these ways to beat cabin fever at Kalahari Resorts Sandusky.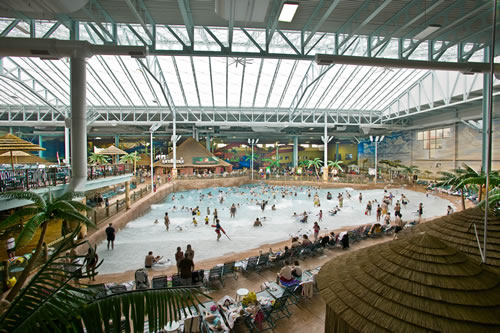 Largest Indoor Waterpark.
There is something for every family member in the waterpark. There is an array of attractions for children of all ages, whether they're 3 or 13 or 30 and up. Catch a wave in the 12,000 sq. ft. wavepool, surf on the FlowRider, experience the thrills of several waterslides, race on the Cheetah Race 4 lane mat slides, get a drink at the swim up bar, or just chill in the lazy river.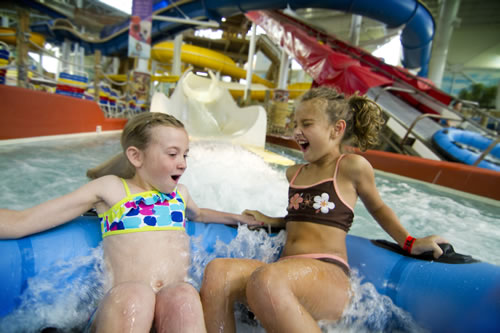 Daily Adventures.
Kids can take some time away from the waterpark to enjoy a daily adventure offered at Kalahari Resorts Sandusky. They can do activities such as coloring, crafts, cookie decorating and more. Kalahari Adventures are complimentary unless otherwise indicated and change daily. You can find more information on the Adventurers Club Guide.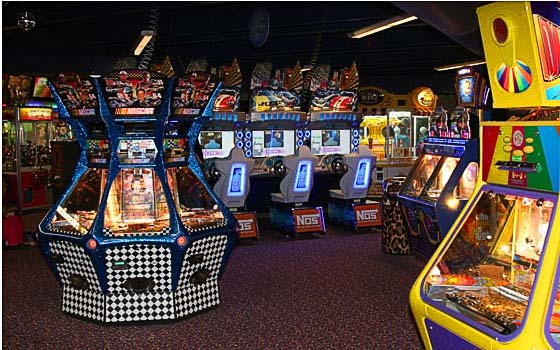 "Big Game" Room Arcade.
After a day of swimming and adventure enjoy some dry time in the largest arcade in Ohio. Inside you will find hundreds of games of skill to play. Save those tickets from the games to redeem prizes at Pottery Pizzazz to take home. There are also addition attractions for the whole family including bowling, laser tag, mini golf and a 5-D Theater.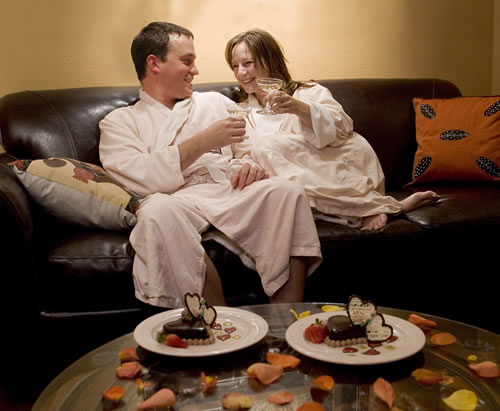 Spa Kalahari.
Parents can relax with halotherapy spa experience consisting of using a halogenerator to vaporize pure salt into the air so it can be breathed deep into the lungs. This is a great way to build the immune system and a health benefit in the cold and flu season.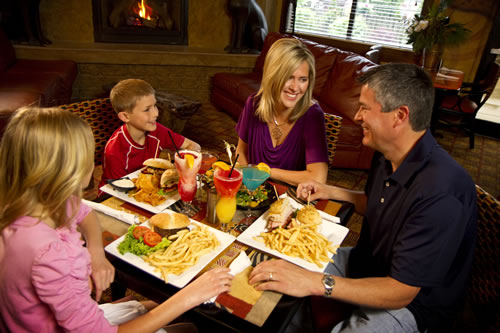 African Themed Restaurants.
While the restaurants are African themed the menu is not. There is a large variety on the menu for even the pickiest eaters. Enjoy the traditional American food along with signature drinks for the adults and a selection of items on the kid menu for kids.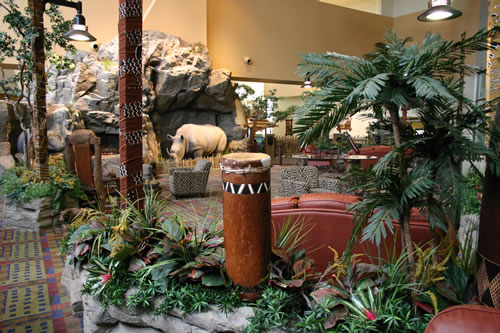 Kalahari Resorts offers a premium, "beyond expectations" experience so if you have not experienced it yet, I highly suggest giving it a try. Beat cabin fever by booking a 2-night winter weekend getaway for you and your family at Kalahari Resorts Sandusky.