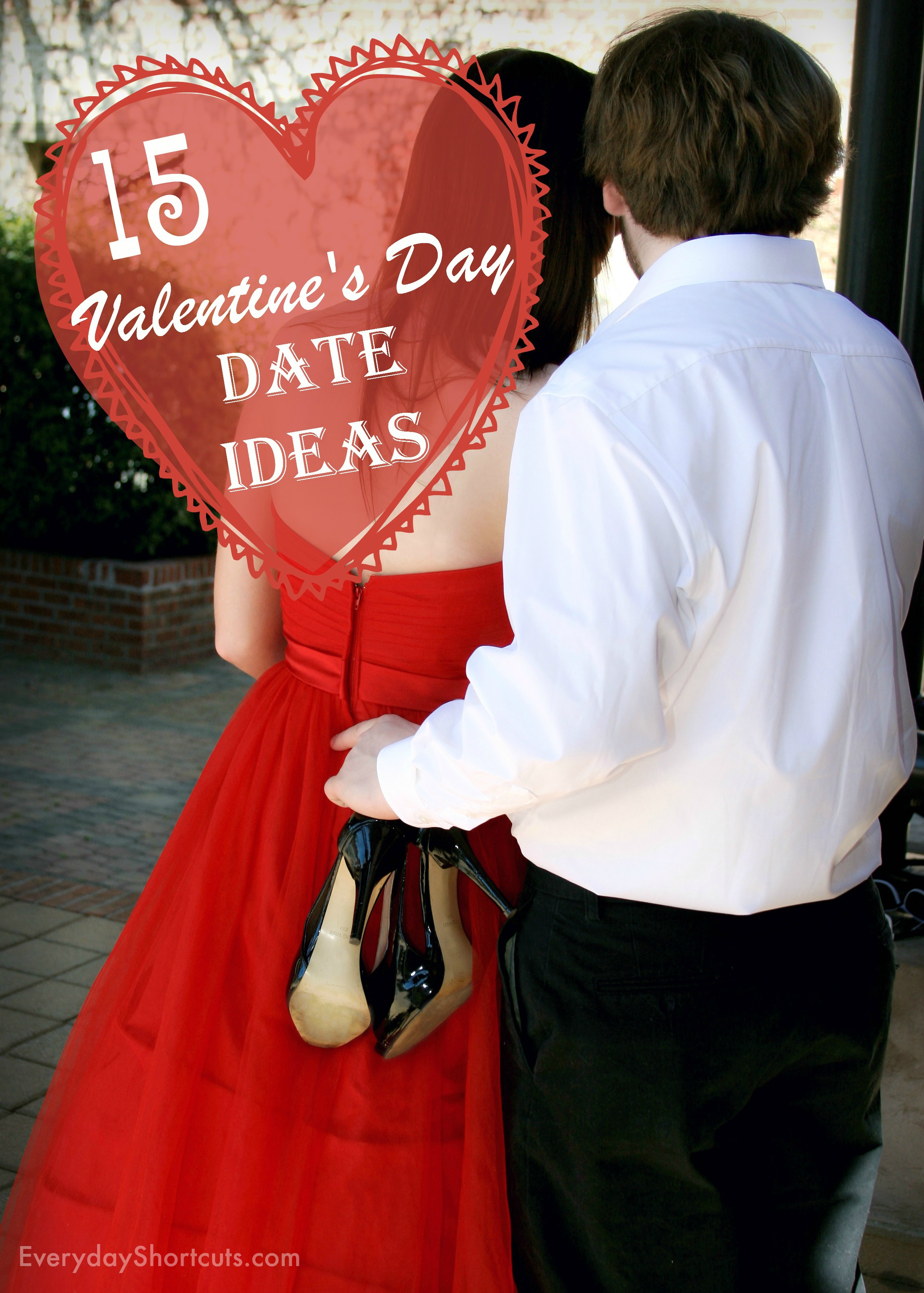 While Valentine's Day may be just a few days away there is still some time to plan the perfect date with your mate. Whether you want to go out or stay at home I have some great Valentine's Day Date Ideas. And if you are still looking for a gift idea, check out my Valentine's Day Gift Guide where you will find gifts for him, her, and kids.
15 Valentine's Day Date Ideas
Laser Tag.
If you are looking for something fun to do on Valentine's Day, laser tag is it. Not only do you get an adrenaline rush but you can bring out your competitive side.
Movie Night.
You can choose to go out to the theater or stay at home snuggling on the couch watching by the fire with a movie. If you can't compromise on a movie make it a double feature that way you both can see the movie you want.
Dance Class.
Mix things up by adding a dance class to the itinerary. Whether you want to learn or try a new dance it is a great way to get close to your partner.
Cooking Class.
Or trying making a meal at home that you have never prepared. Watch a video online on how to make and work together.
Paintball.
If you are up for a challenge, try a paintball experience. Team up and work together to eliminate your opponents. Some locations may be offering a couples package at a discounted rate.
Game Night.
Sometimes it's fun to pull out a game board that may be your favorite or one you haven't played in a while. If you are not up to playing cards or a board game, try a video game session.
Go Bowling.
Bring your date bowling before or after dinner. Leave the competitiveness at home and just have fun. It is also a great ice breaker especially if it's your first Valentine's Day together.
Visit a local Museum.
Take in a piece of history by visiting your local museum. Some locations may even have events going on that day such as a special tour, concert, or even hors d' oeuvres.
Wine & Dine at the Zoo.
Book a special event package at your local zoo. Some locations are offering a romantic dinner, wine tasting, and more.  Be sure to check with your local zoo for details.
Spa Day.
Spa days are not always for women, men enjoy a relaxing day too. Book a couples massage or pedicure and enjoy the day together. If the spa is all booked up try a spa day at home together taking turns giving each other a massage or even a pedicure.
Ice Skating.
Take your sweetheart to the ice rink for some fun while holding hands. After you are finished warm up with some hot chocolate or a cup of coffee.
Take a Painting Class.
You don't have to be an expert at painting. Create a master piece with your loved one in a step-by-step painting class. You will be amazed at the results. At the end swap each others painting to keep as a gift.
Home Improvement.
If you can work together a home improvement project can be fun. Not only will you mark something off you list but be able to get
Dinner for 2.
Book your favorite restaurant or try one that you have been wanting to try. All booked up? Cook a dinner at home even if it's something simple. Light some candles, add some flowers and you have a romantic dinner no matter what you cook. It's the thought that counts!
Visit the Aquarium.
Nothing is more soothing than the sounds of water. Have fun and be a kid again going thru the interactive stations while learning about the underwater creatures.
Some locations may offer a 2 for 1 special or couples deal so be sure to check that out. You can also find discounted package deals on Groupon or Restaurant.com.