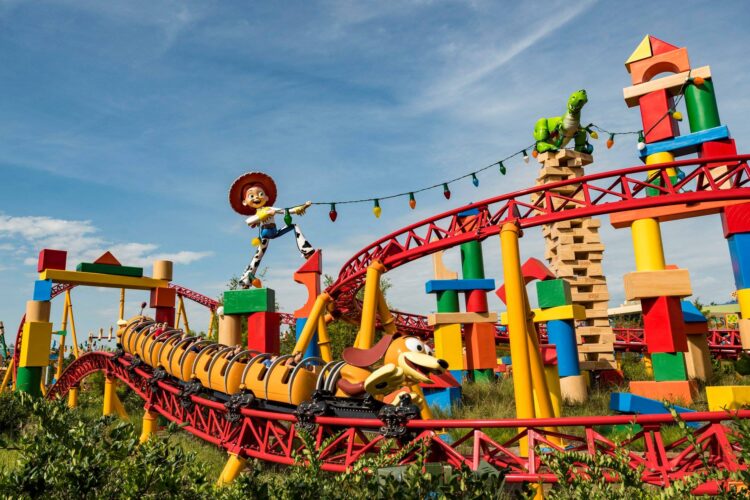 Disney's Hollywood Studios Toy Story Land is officially open and to say that my family is excited would be the biggest understatement of the year! With all the new rides, restaurants, and attractions, it can get a bit overwhelming. If you're planning a trip to Disney this summer, here is everything you need to know about Disney's NEW Toy Story Land!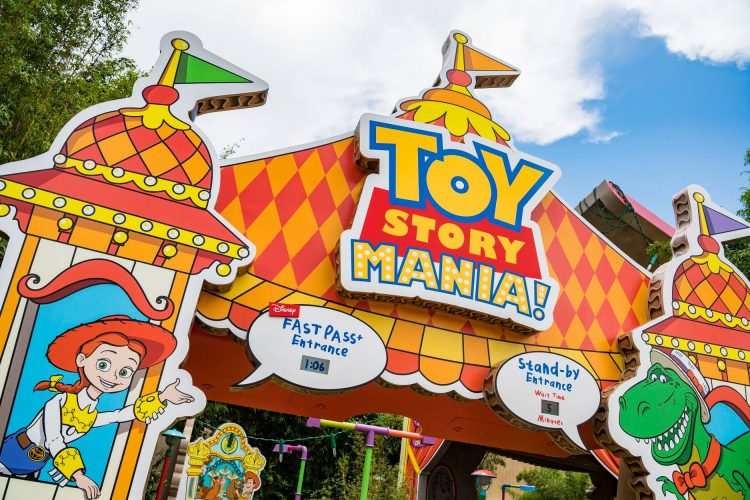 Everything You Need to Know About Disney's Toy Story Land
Rides
In addition to a whole new section of the theme park, Toy Story Land includes two new rides and one classic favorite. The first is Slinky Dog Dash which will be a roller coaster that takes you on twists, curves, and drops as you go all around Toy Story Land. Throughout the ride, you'll get to see beloved characters of the Toy Story movies such as Rex, Jessie, and even Wheezy! The second new attraction is the Alien Swirling Saucers that will allow you to board your toy rocket and spin through space on an adventure right out of the Toy Story movies. In addition to the new attractions, Toy Story Mania! is back to the Toy Story Land area with a carnival-themed 4D ride right in Andy's Room!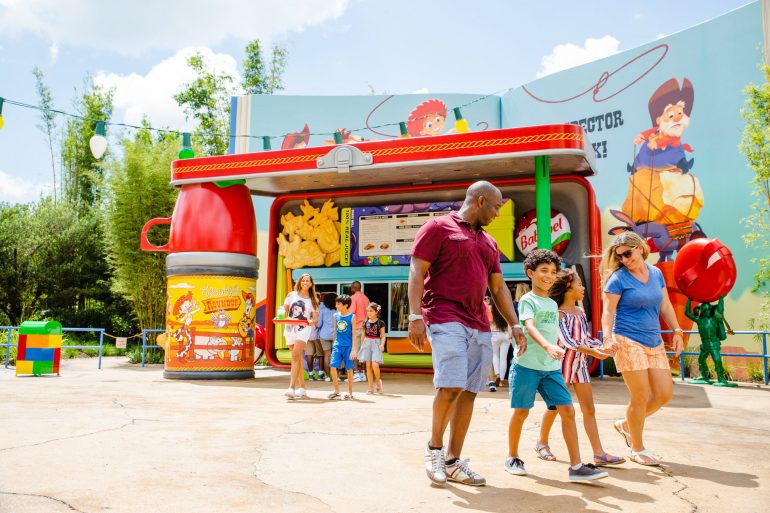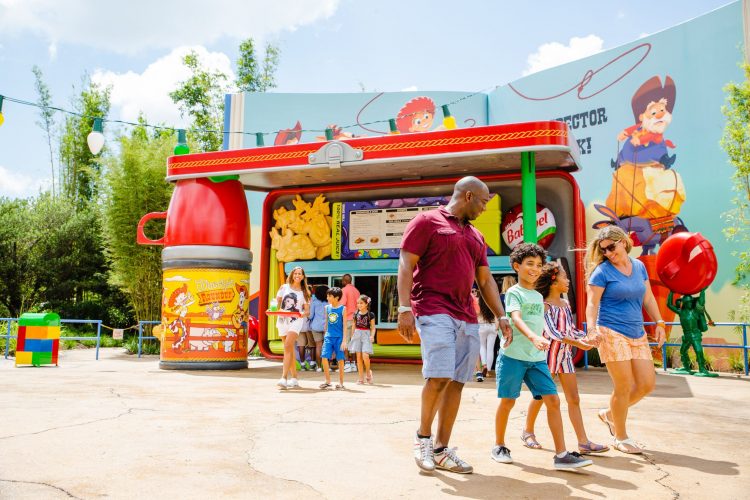 Dining Options
Woody's Lunchbox is a unique dining experience takes Andy's lunch box and turns it into a quick service station! From soda floats to tasty meals on the go, you will not only be able to enjoy a quick bite to eat, but also enjoy the scenery of some of Andy's favorite toys and lunch box items.
Must-try Items at Woody's Lunch Box
Raspberry Lunch Box Tart
BBQ Brisket Melt
Grilled Three-Cheese Sandwich
Totchos
Mystic Portal Punch
Grown-Up's Lemonade Cocktail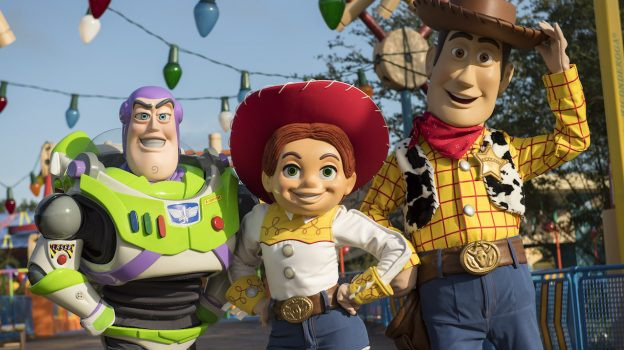 Characters
Meet and greet some of your favorite Toy Story characters such as Jessie, Buzz, Woody and more in Toy Story Land! The best place to find these characters will be in or around Woody's Lunchbox, so don't forget to stop by! Throughout this section of the park, you may be able to find some of the classic Army Men from the Toy Story movies as well.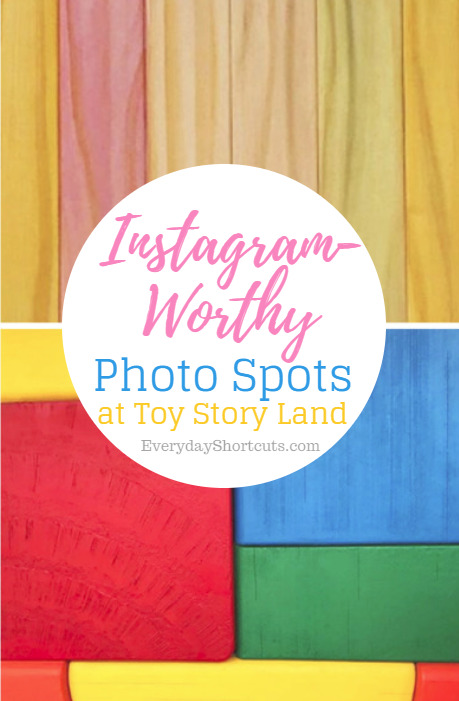 Instagram-Worthy Photo Spots at Toy Story Land
Color Block Wall
"For the Whole Family" Sign
Andy's Wall
Woody's Lunch Box
Popsicle Wall
Alien at Swirling Saucers Ride
Slinky Dog Dash Entrance
Toy Story Land Sign with Woody
Gigantic Buzz Light Year
Popsicle Bench
Domino Bench
Luxo Ball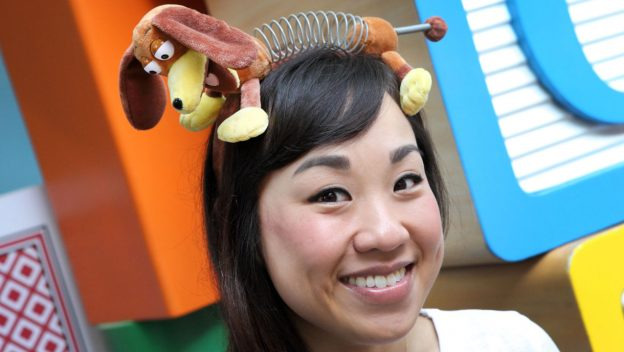 Merchandise
There are lots of new merchandise items in the stores upon opening, but here are a few fun items you may want to check out. The first is the adorable alien and slinky dog headbands! These unique headbands are super fun to wear while exploring the park and great for photo ops. In addition to new headbands, you'll find shirts, totes, and other souvenirs located across Disney's Hollywood Studios, and within Toy Story Land.
Toy Story Land is eleven acres of fun and Disney magic, which is just one mere acre smaller than Animal Kingdom's Pandora: World of Avatar section. There is a lot of fun packed into a small radius, so even smaller children can still enjoy this section of the park.
Toy Story is a beloved movie not only from my childhood but my kid's childhood as well. If you haven't already planned a trip to Disney's Hollywood Studios, this post might change your mind!