This shop has been compensated by Collective Bias, Inc. and its advertiser. All opinions are mine alone. #FootballFanGame  #FiredUpFans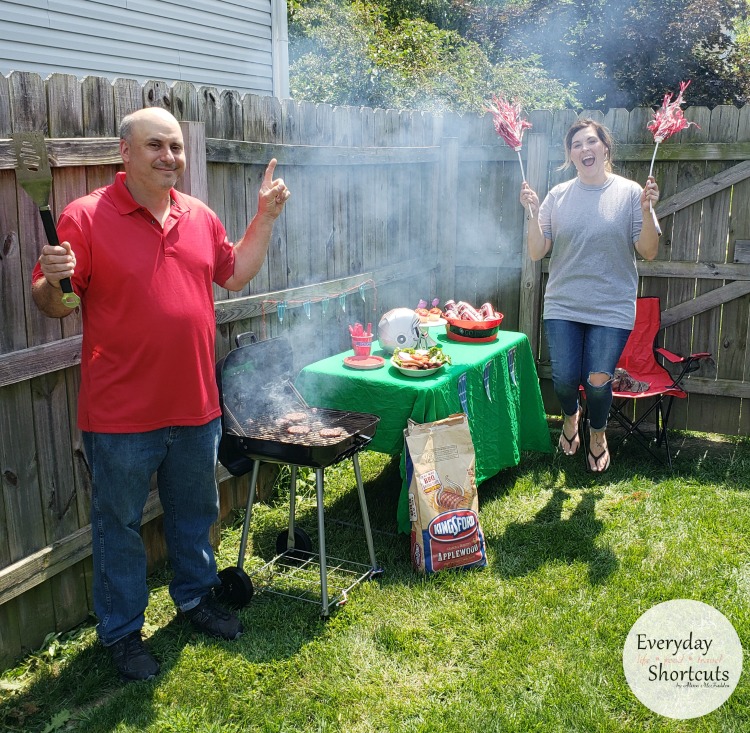 Football season is here and is super exciting being the super fans that we are of the sport. Tailgating is one of our favorite things to do this time of year as we get to bond with our friends, cheer on our team, enjoy tasty food and drinks, and make new friends. When tailgating you don't want to miss the important stuff so be sure to check out these tailgating tips to get the party started right.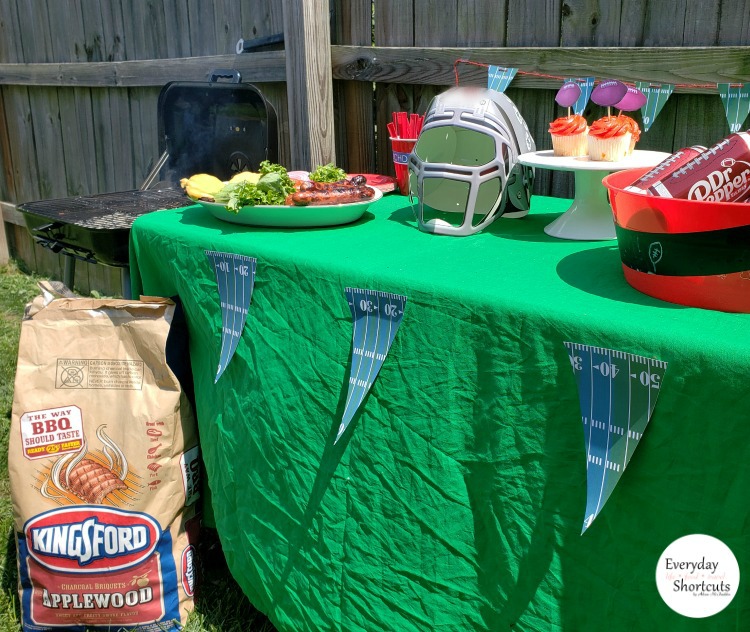 Tips for Hosting the Ultimate Tailgate
Game Day Decor
Deck out your tailgate party with your favorite team colors from the table-cloth, cutlery, garland, banners and more. You can go plain with just the colors of the team or make your own.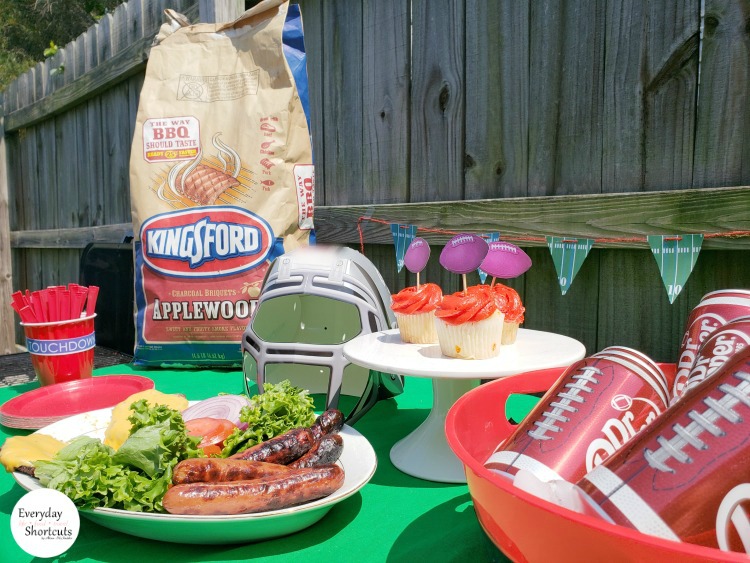 Tailgate Supplies
It's important to make sure you have everything you need before hosting a tailgate because you don't want to be the party pooper. The main items I would suggest bringing are the following but feel free to bring anything extra to the party.
Tablecloth
Table(s)
Cutlery
Plates
Cups
Napkins
Trashbags
Cooler(s)
Ice
Chairs
Blankets
Game Day Decor
Food and Drinks
Condiments
Pop Up Shelter
TV(s)
Charcoal Grill
Grilling Utensils
Lighter
Lighter Fluid
Kingsford Charcoal with Applewood to maintain consistent flavor for your meats.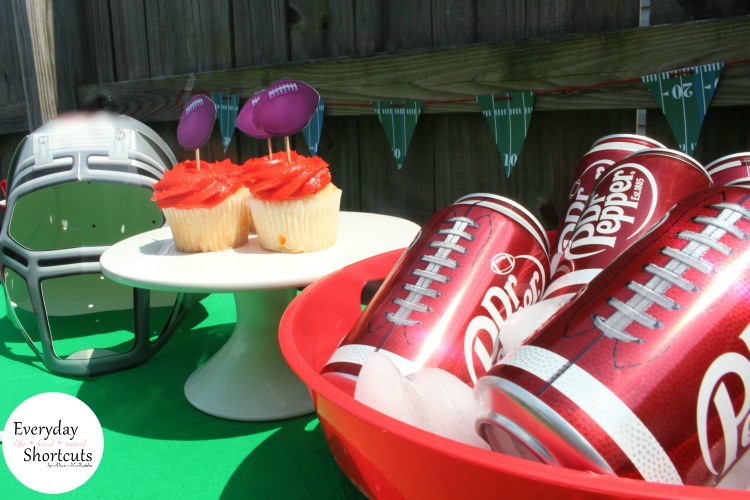 Food and Drinks
When you tailgate you're going to be there for a while so you're going to need to stay fueled and hydrated to keep going. Take items that are easy to bring and cook on the charcoal grill such as burgers, hot dogs, brats, etc. but don't forget the buns and condiments for it. Also, brings snacks to snack on while the game is going on such as chips and salsa, trail mix, etc.
A way to quench your thirst when tailgating is to bring bottled water, hot chocolate or coffee for the colder months and of course Dr Pepper® as it's the official drink of college football fans.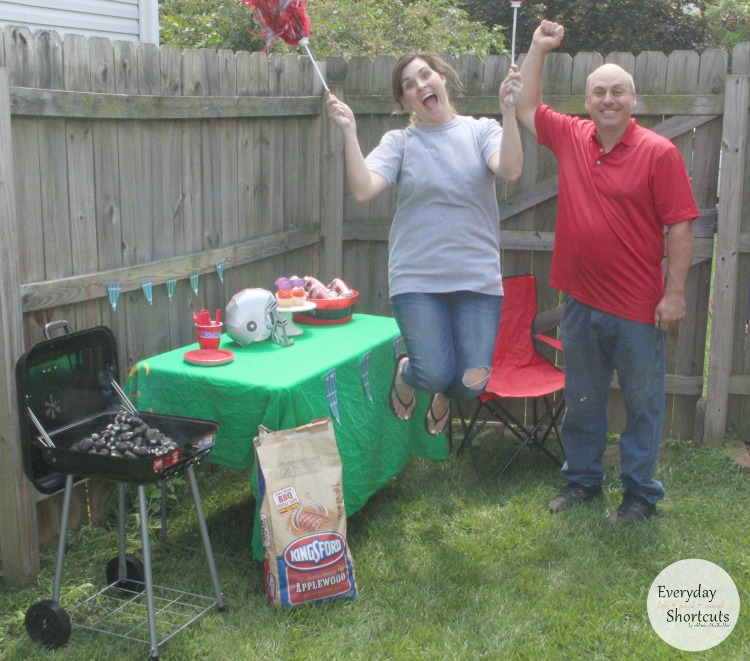 Team Spirit
You cannot show up to a tailgate party without your team spirit. That means you must be decked out in your team colors with appropriate accessories such as pom poms, face paint or foam finger and be ready to cheer on your team.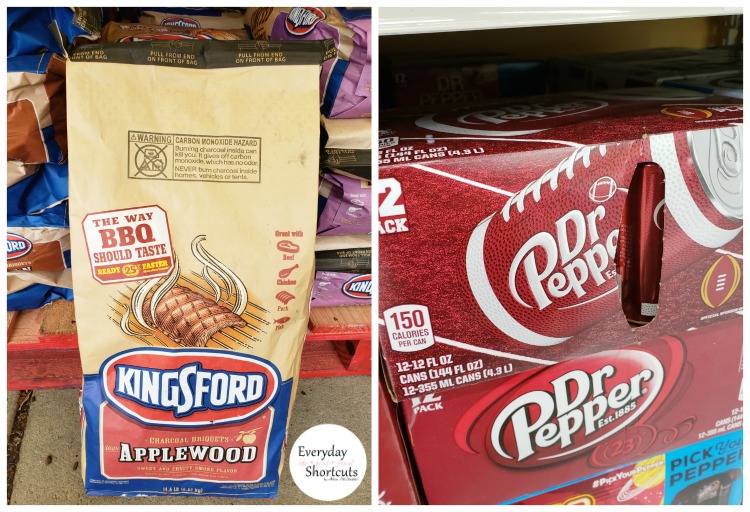 Walmart is a one-stop shop for all your tailgating needs and can save you time from going store to store and make the most of game day. And for even more convenience check to see if your local Walmart has Online Grocery Pickup as it is a total game changer.