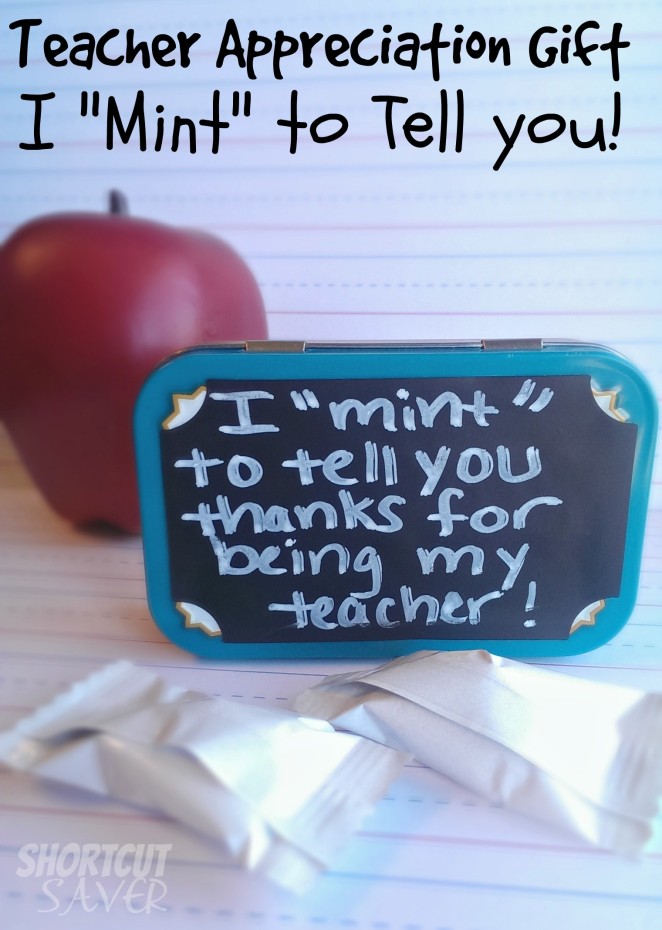 Recycle an Altoids mint tin for an inexpensive Teacher Appreciation gift. This idea is a great way to thank your teacher while giving them fresh breath. I used mint packets that I got for free at Chick-fil-A but you can find packaged mints at the Dollar Store. Give your teacher a useful gift that he or she can use while re-purposing some items.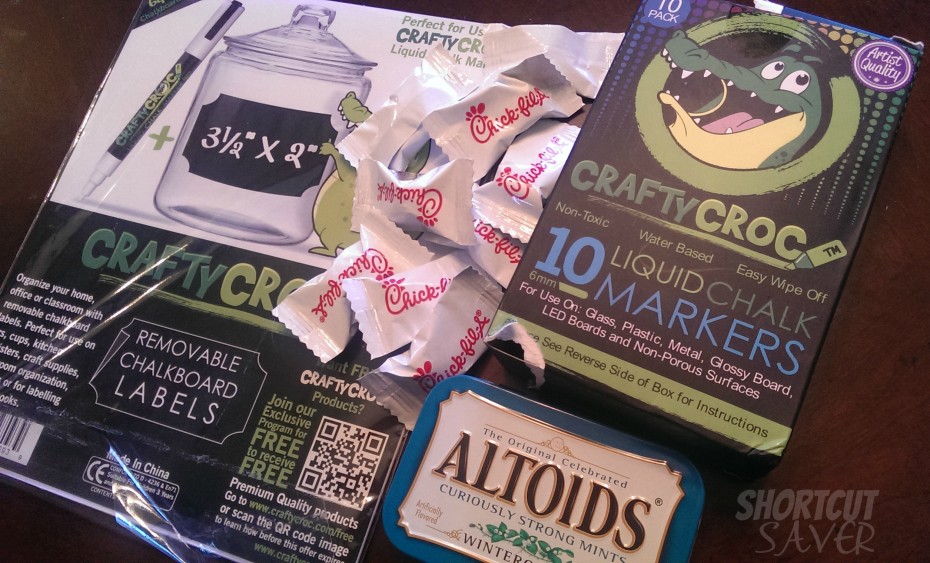 Supplies Needed
Write the saying "I "mint" to tell you thanks for being my teacher" on one chalkboard label and who it is from on another chalkboard label and let dry.
Apply the "I mint to tell you" label on the front of the Altoids tin and who it is from on the inside of the tin.
Add the mints in the tin and close.