This shop has been compensated by Collective Bias, Inc. and its advertiser. All opinions are mine alone. #MyCafeSteamers #CollectiveBias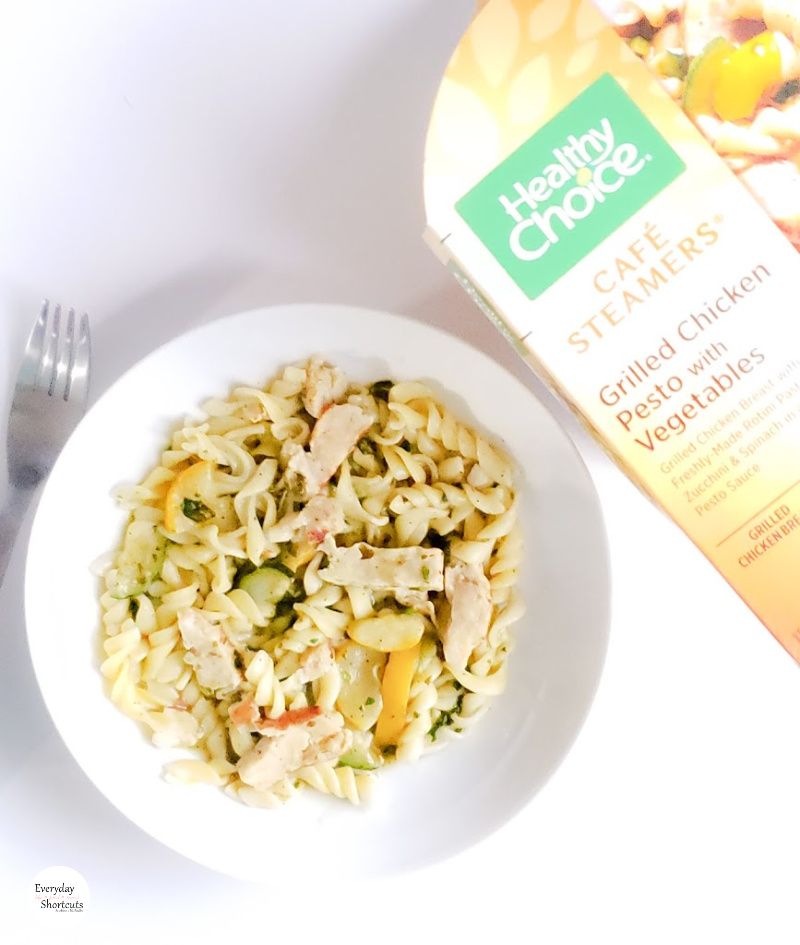 Summer is busy, busy, busy! Sometimes so busy that we don't have time to cook therefore we eat on the go. If you're a planner you can create meals ahead of time but if your like me it's more of throw something together quickly and eat it in the car. If you're looking for some ideas, I've come up with some simple meals you can eat on the go.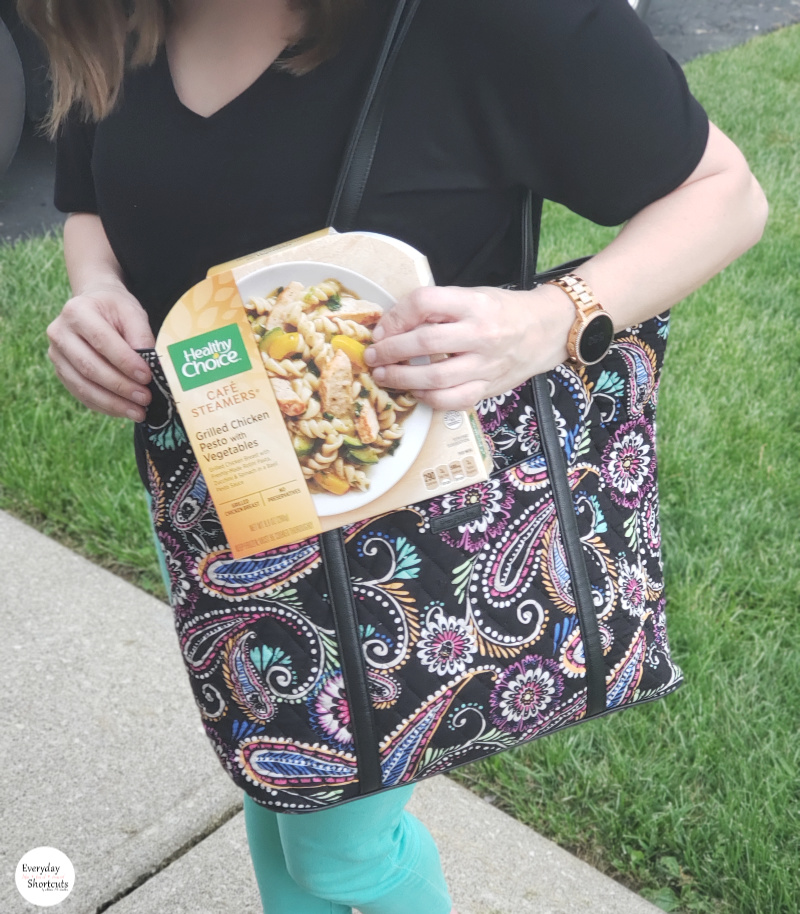 Simple Summer Meal Ideas to Eat on the Go
Breakfast
Oatmeal – There are so many ways to eat oatmeal as you can get creative by changing it up daily with different mix ins from granola to fruit and more. And there are several ways to make it such as overnight oats, slow cooker, instapot, stovetop and microwave. With so many recipes out there, you can change it up daily.
Smoothie – Just like the oatmeal, you can variety of different smoothies by using powders, dairy, fruit, yogurt and more. It's easy to just blend and put in a travel cup for on the go.
Fruit Salad – Having a bowl of fruit is a great way to fill up in the morning. You can cut up the fruit the night before and even throw it in the reusable sealed bowl for an easy grab and go.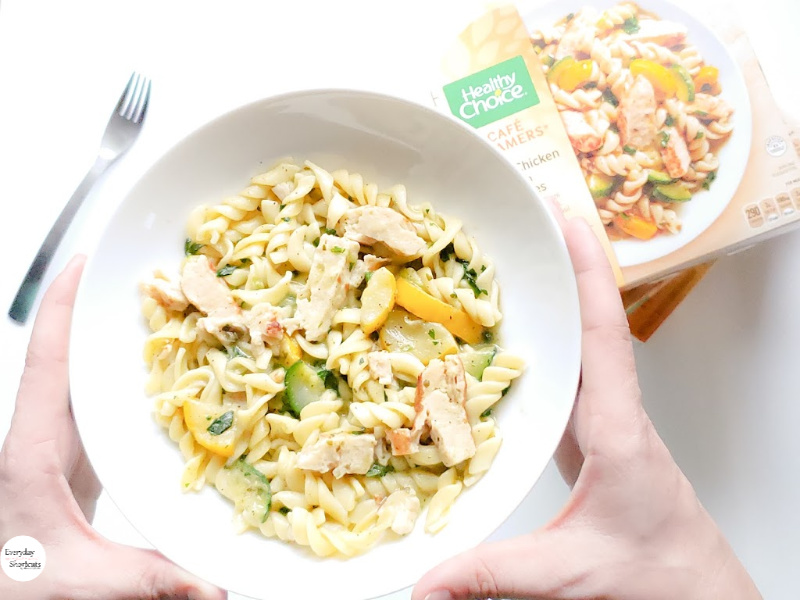 Lunch/Dinner
Healthy Choice® Café Steamers – One of my favorite on the go lunch/dinner options is these frozen entrees by Conagra. There is a variety to choose from such as Beef Teriyaki, Chicken Marinara, Beef Merlot, BBQ Steak, Chicken Pesto, Chicken Margherita. And each one is a healthy, wholesome meal made with crisp veggies and tender proteins in one bowl. You can get the nutrition you need that is easy to prepare in minutes making it the perfect go-to option.
Healthy Choice has had one goal in mind and that is to give people a healthy option that's is delicious and easy to prepare. With so many unique dishes to choose from that are full of gourmet flavors and fresh ingredients, you'll never get bored. And steaming the food versus traditional microwave style makes it fresh and tasty.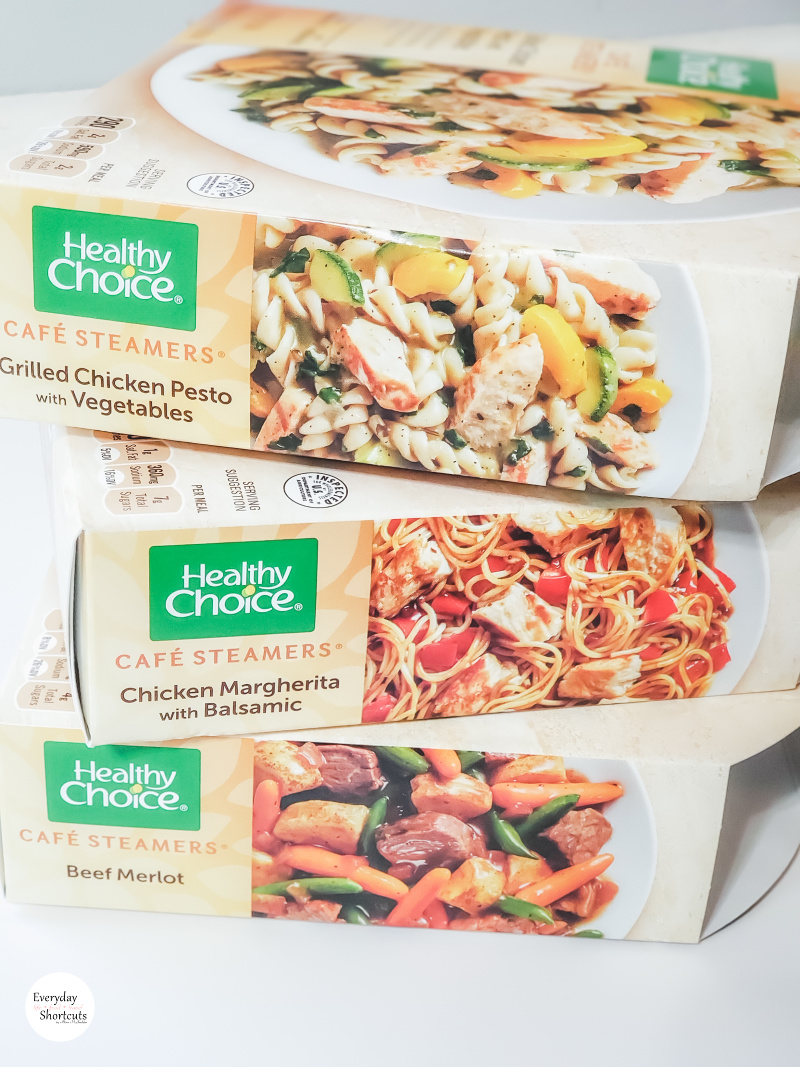 With Walmart online grocery service, it's convenient to find Healthy Choice® Café Steamers. Just place the order online and have the groceries brought right to your card without even having to get out. Or if you prefer to shop in store you can find them in the frozen aisle.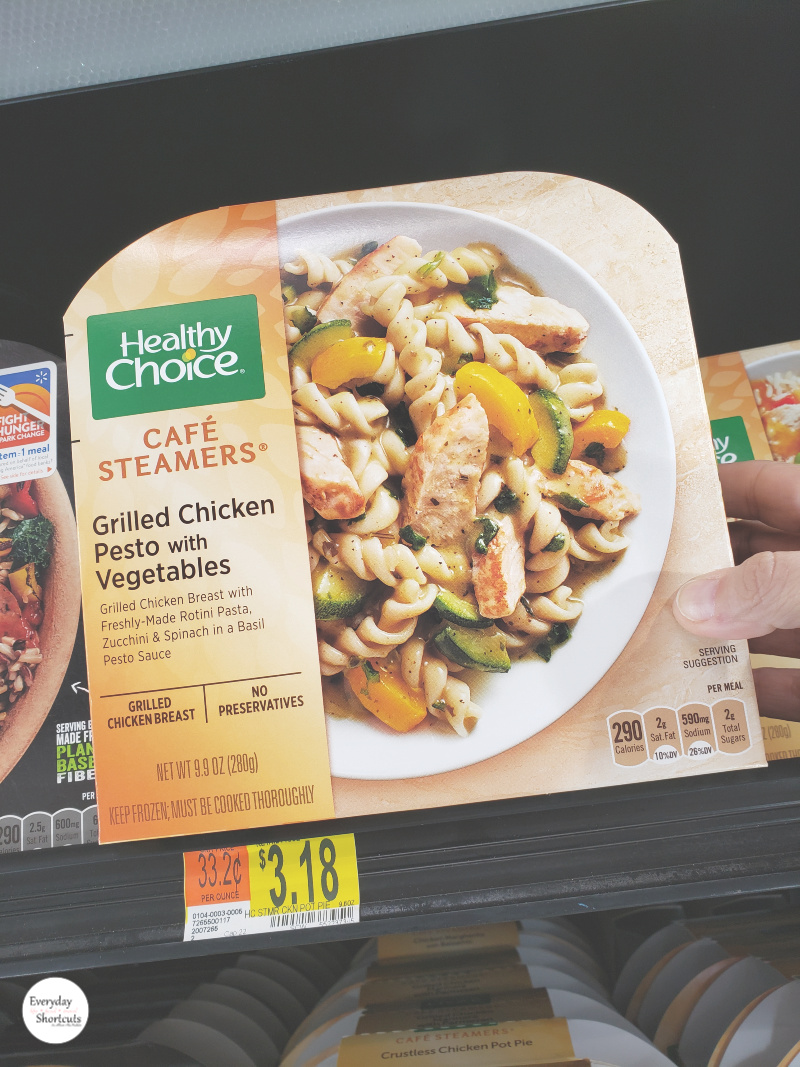 Salad – Throw some lettuce and toppings into a mason jar for a quick meal to eat in the car. You can add the dressing right before you leave and then shake it up.
Sandwich – There are a variety of ways you can make a sandwich from just plain bread to wraps, subs and more. You can add as much lunch meat, cheese, lettuce, tomatoes, bacon and as much condiments as you want depending on how hungry you are. Wrap it up in foil or put in a baggie for easy access when you're in the car.
What kind of meals do you like to eat on the go?