This shop has been compensated by Collective Bias, Inc., Campbell's® , Lipton, Premium Crackers, Theraflu and TYLENOL®. All opinions are mine alone. #SickDaySolutions #CollectiveBias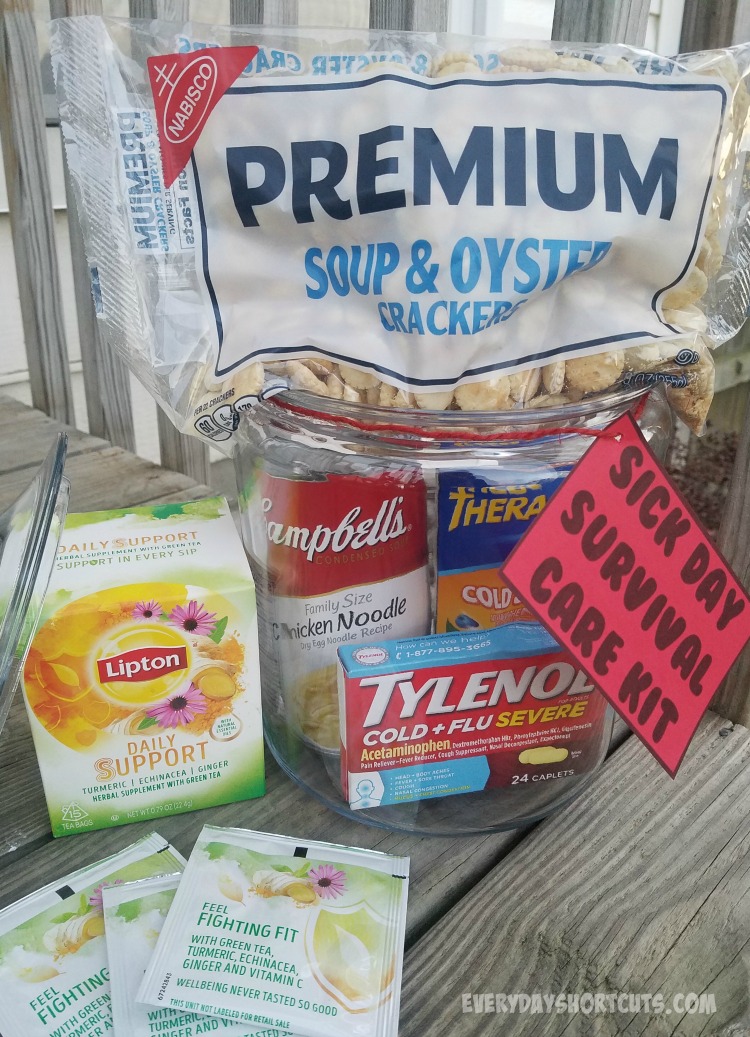 It's that time of year where everyone is coughing around you, blowing their nose and the air is just filled with germs. If your like me you've probably dosed your entire house with disinfectant along with your desk at work. Moms just can't get sick as there is no right moment for it. We have to continue on no matter how we feel.
Now that germ season is in full swing it's time to fight back and stock up on the right essentials you need to get better quicker. That's why you need to create a sick day survival care basket to have on hand at all times for these types of moments. Having the right essentials on hand saves you from trying to attempt to go to the grocery store with a red nose and in your Pj's. You'll have everything you need within a hands reach.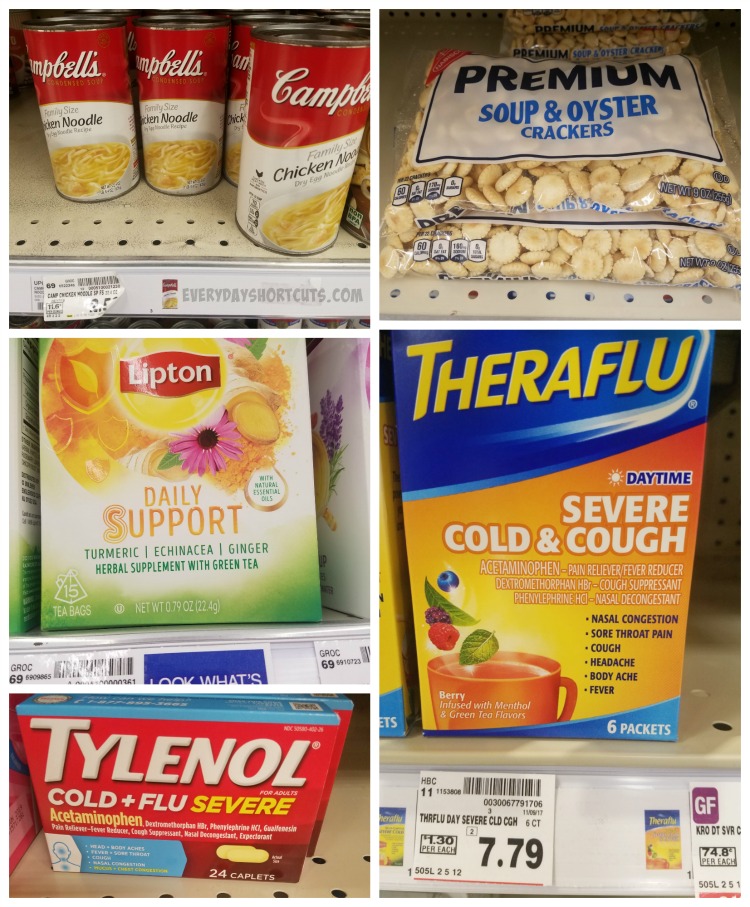 You can find all of your emergency cold, cough and flu needs at Kroger. With these trusted brands you are sure to get back on your feet in no time and ready to tackle that long list of things to do.  Here are the items you need for your Sick Day Survival Care Jar.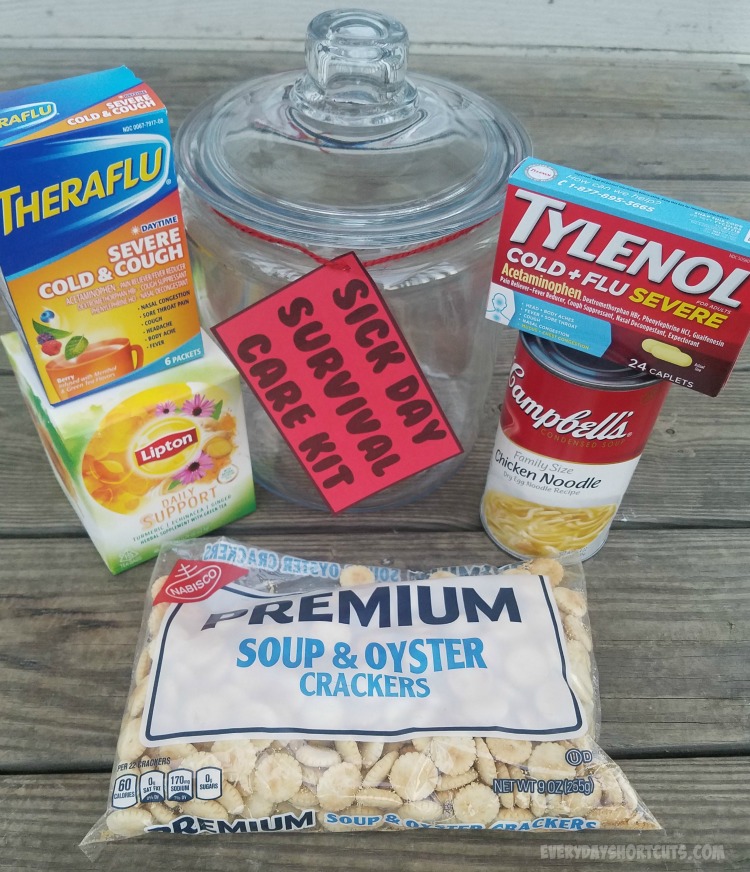 Sick Day Survival Care Jar
Campbell's® Soups – to help soothe and comfort when you need it the most.
Lipton Daily Support Tea – made with Turmeric, Echinacea, Ginger Herbal Supplement with Green Tea. It has plenty of Vitamin C that your body needs to fight off that sickness.
Nabisco Premium Crackers – great to dip into your soup while soothing an upset stomach.
Theraflu Daytime Severe Cold & Cough Powders – gives you powerful relief to help fight off your symptoms fast.
TYLENOL® Cold + Flu Severe Day/Night – get the cold and flu relief you need all in one tablet.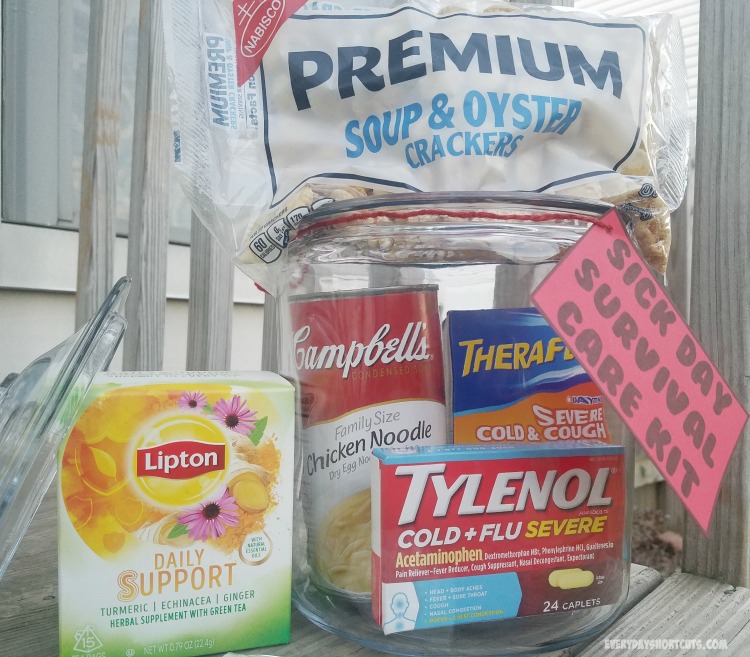 It also helps with any kind of pain you may have from sore throat to head, etc.
This sick day survival care basket is also a great way to show you care for co-workers, friends, and family members who are sick and can't get to the store. Save on cold, cough and flu needs with Kroger digital coupons.
What sick day survival tricks do you use?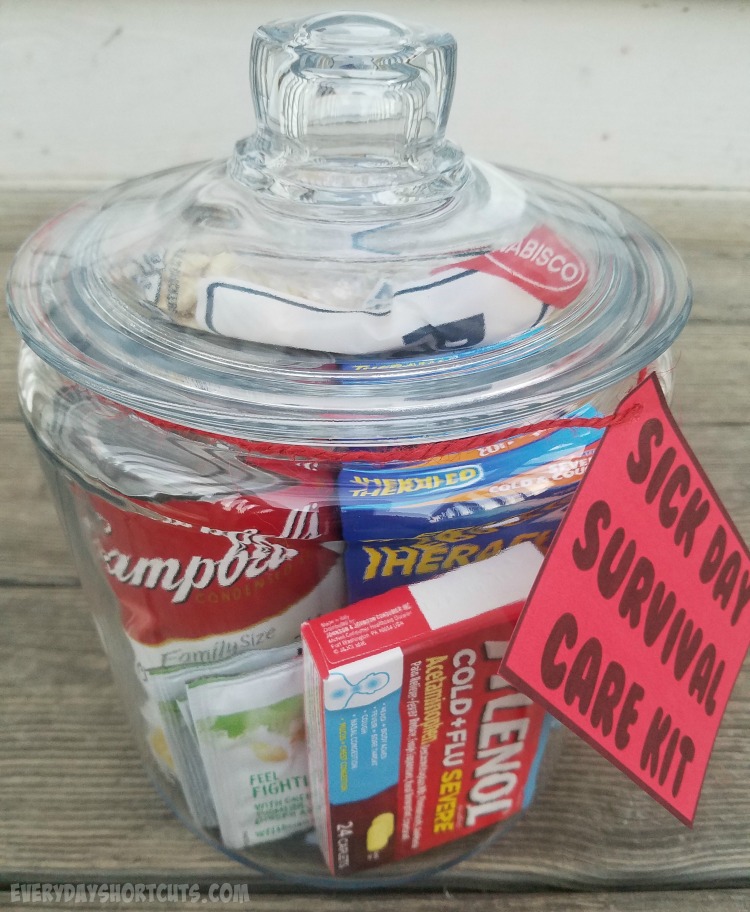 Campbell's® – © 2018 CSC LP Lipton – © 2018 Unilever Theraflu – Read and follow label directions. Theraflu is for use in adults 12 years and older. Use products only as directed. TYLENOL® – ® Johnson & Johnson Consumer Inc. 2017. Use products only as directed. The makers of TYLENOL® remind you to use only one medicine with acetaminophen at a time.