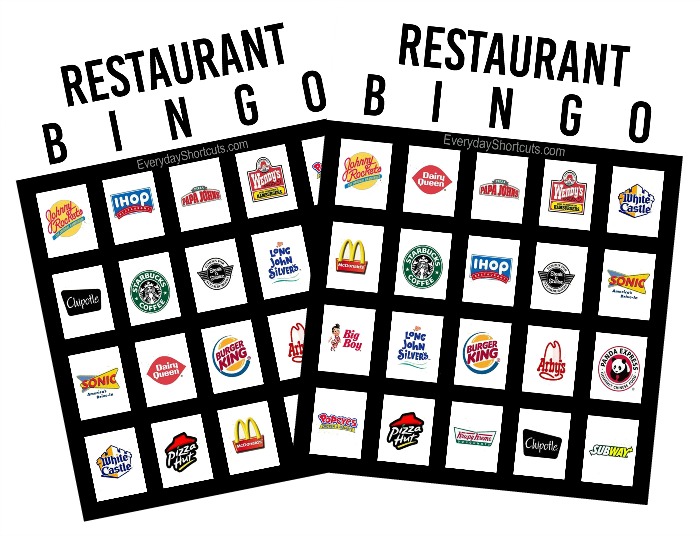 When taking a road trip keeping kids occupied can be a challenge. To help keep the kids busy, make the trip go smoother and cure boredom try Restaurant Bingo. This is a fun activity they can do in the car whether it's a short or long trip. They can spot their favorite restaurants along the way of the trip and claim a small prize when they get bingo.
I like to purchase some items from the dollar store and keep them in a tote bag. Then, let the kids choose one item from the bag when they get a bingo. And when they get bored with bingo they can play with the prize they won. It's a win, win situation!
Print the Restaurant Bingo cards as there are 4 different cards to rotate from.  If you want to make them reusable you can laminate them or put them in a clear protector sleeve.