This shop has been compensated by Collective Bias, Inc. and its advertiser. All opinions are mine alone. #BackToSchoolYourWay #CollectiveBias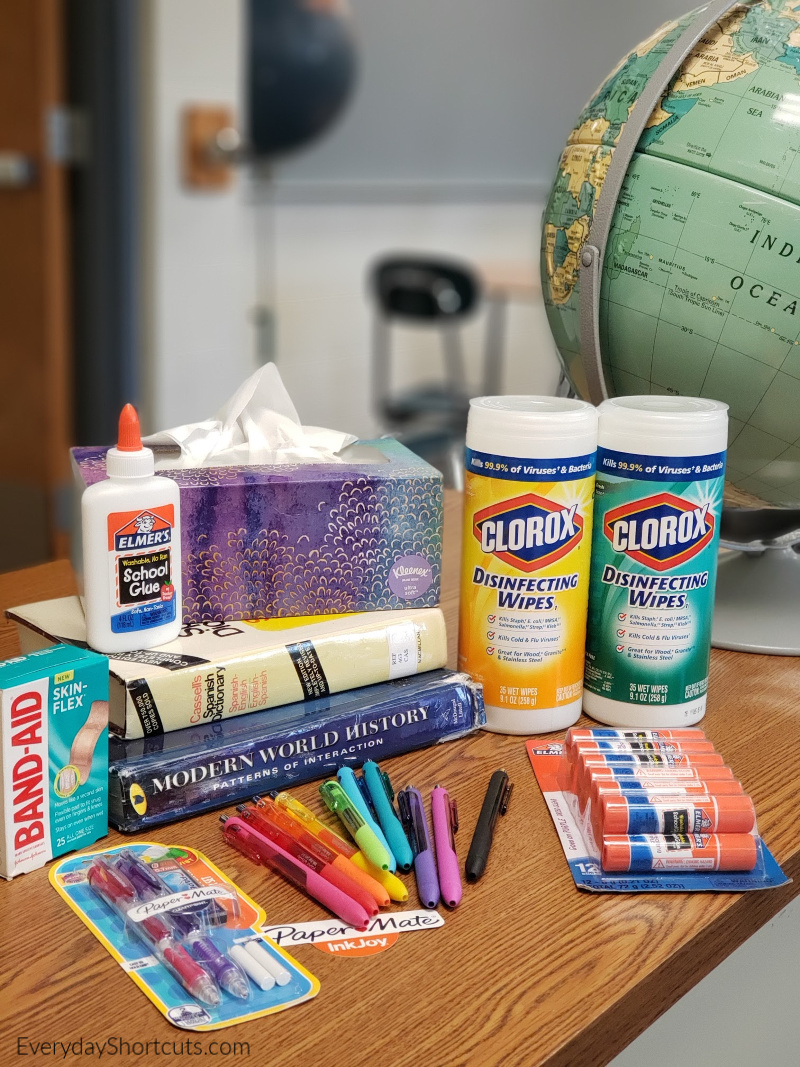 School Supply Must Haves
With a new school year right around the corner, there are some school supplies that everyone must have. We all get that look on our face when we see the school supply list but school supplies are a necessity to making learning as easy as possible on the kids. You may be wondering which school supplies are must haves. Of course, each school determines the list that your child needs, so keep this in mind as you read this list.
A Sturdy Backpack
Don't send your kids to school without a sturdy backpack. I prefer to spend a few extra dollars on a backpack that will actually last a few years. Some backpacks are made poorly. A backpack is one of the essential school supplies every kiddo needs.
Ring Binder
Almost every child in every grade will need a ring binder of some sort. A ring binder can help keep things organized. Plus, ring binders are nice because they're super sturdy and can help keep things protected too!Hover over the image below to shop back to school essentials at Walmart!
Pens & Pencils
Technology may rule your child's world most of the time, but when they're in school, they will still need pens and pencils. Paper Mate® Inkjoy Gel Pens and Paper Mate® Clear Point Mechanical Pencil Starter Set are a good choice. The Paper Mate® Inkjoy Gel Pens dry quickly preventing any smudges and is available in lots of fun colors makes it great for doodling, graphs, and more. Paper Mate® Clear Point Mechanical Pencil Starter Set eliminates having a pencil sharpener while still being a standardized #2 pencil. It's great to stock up on both to have at home and at school.
Pencil Pouch
Your child will most likely need a pencil pouch. A pencil pouch helps keep all those pencils and pens nice and organized. It's nice when your child knows that they need something, they can go right to their pencil pouch and pull it out.
Erasers
I like to go to the store and buy a huge box of erasers that will last all year long. My kids seem to use erasers a lot, so it only makes sense that I buy a bunch. Plus, items like erasers are always cheaper when you buy in bulk.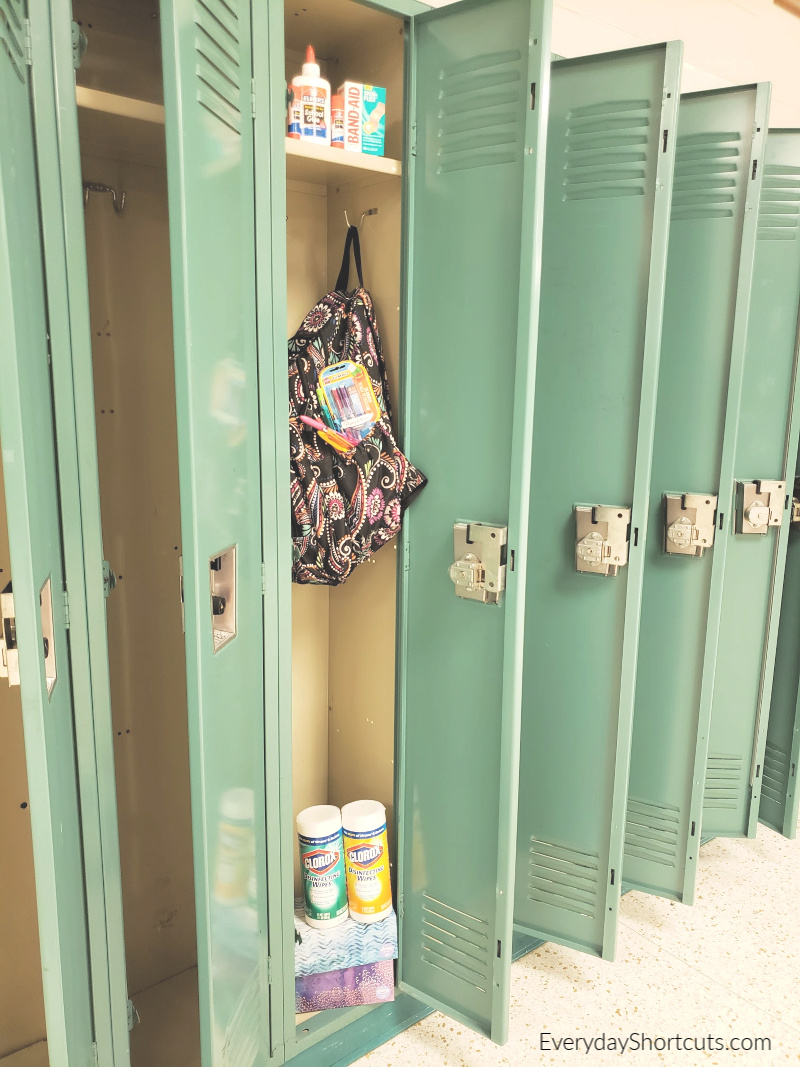 Glue
Depending on the grade and school some classrooms require washable glue, glue sticks or both. Elmer's® Disappearing Purple School Glue Sticks are easy to use for most projects and less messy. It dries fast going on purple and then drying clear with no clumps. Elmer's® Washable School Glue is adjustable for setting, does not run and great for projects, slime and crafts. Both are washable and non-toxic.
Spiral Notebooks
Every child will need spiral notebooks for the school year. You will usually find these on sale when the school year starts. Again, I like to buy several, so we don't run out throughout the year. I also like to get spiral notebooks in every color possible.
Folders
One last school supply must have are folders. You simply can't have enough folders for the upcoming school year, so you might as well stock up now.
Classroom Supplies
Teachers use a lot of their own money to buy classroom supplies so if there is anyway we can help them out is by buying necessary items they can use throughout the year.
Clorox® Disinfecting Wipes are the #1 trusted wipe by teachers (Disclaimer: *based on TeacherLists, the leading platform for K-12 school supply lists in the U.S.) and are great for wiping off desks and things kids touch killing 99.9% of germs to keeping everyone healthy.
Kleenex® Brand Ultra Soft™ Facial Tissue is great to have on hand when kids have runny noses. And the 3-ply makes them extra soft and gentle on the nose.
BAND-AID® Brand SKIN-FLEX™ Bandages have a 24 hour hold withstand water and movement with the MotionMax Technology built right in. Anything can happen on the playground, gym or in school so these are great to have on hand at all times. Use as directed.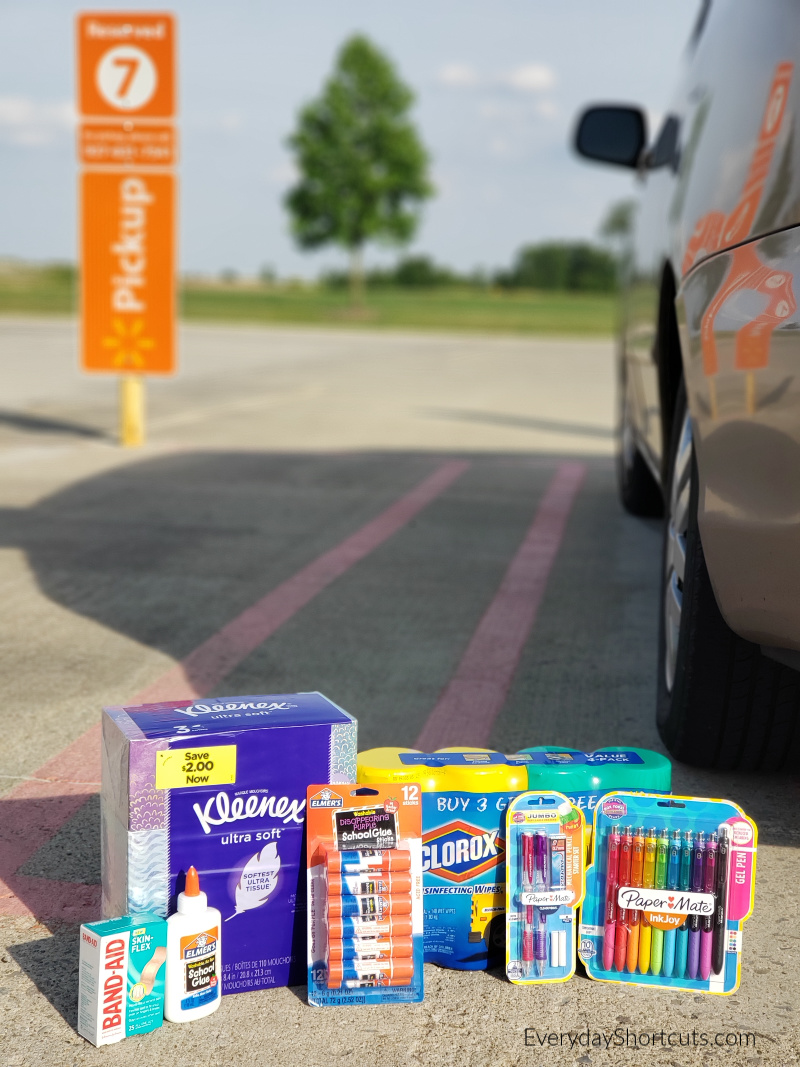 I have a secret to get school supplies with a click. It's called Walmart Online Grocery! It's not just for groceries, you can get school supplies, too, during back-to-school season. Using the school supply list add the items in your cart using Walmart Online Grocery, select a time to pick up, drive to the designated pickup area and let the employee put them in your car. It's convenient with no need to get out of your car and school supply shopping is done.
These school supply must haves are usually the top ones on the list. Which of these supplies are a must have for you?