This is a sponsored post. All opinions are my own.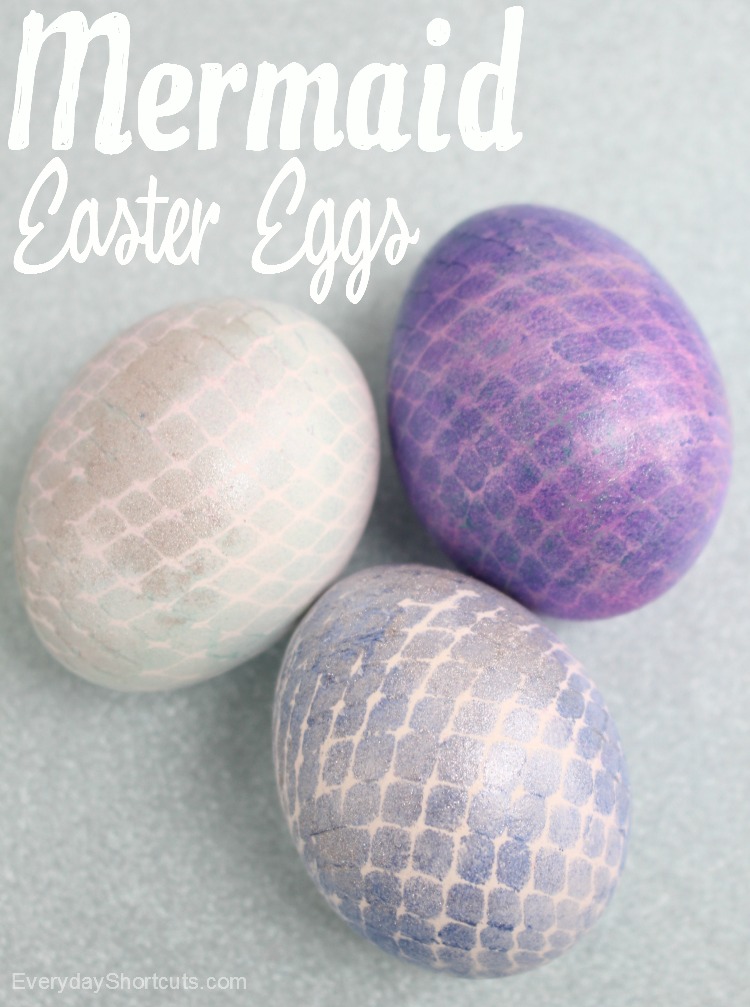 Mermaids are my thing! I love everything about them and sometimes want to be a mermaid. With Easter around the corner and my fascination with Mermaids I decided to combine the 2 together and create some DIY Mermaid Easter eggs. It was actually more simple than I thought it would be with just a few supplies.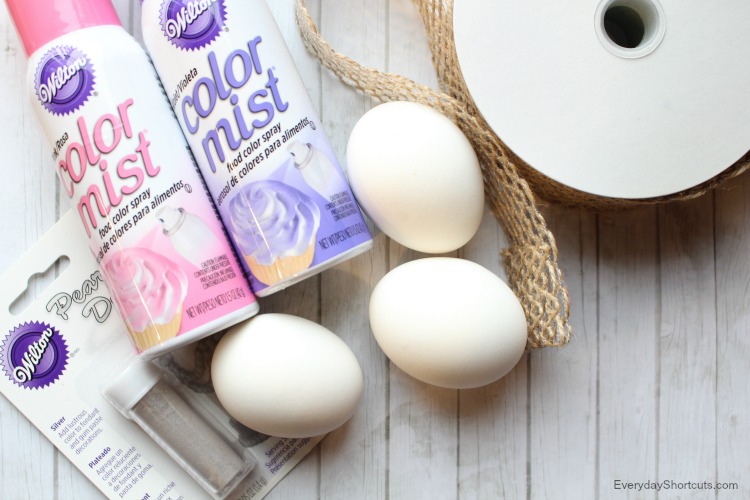 Mermaid Easter Eggs
Supplies Needed
One dozen hard-boiled eggs
Purple color mist
Pink color mist
Blue, Green, and Purple nail polish
Netting or fish net stockings
Rubber bands
Sponge
Edible silver dust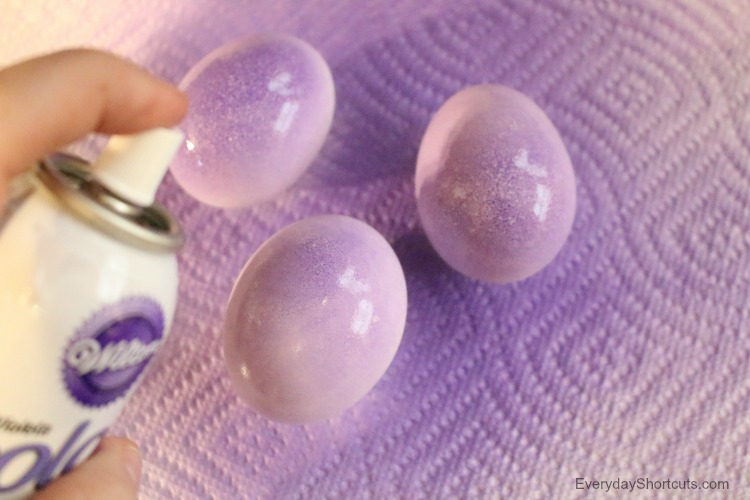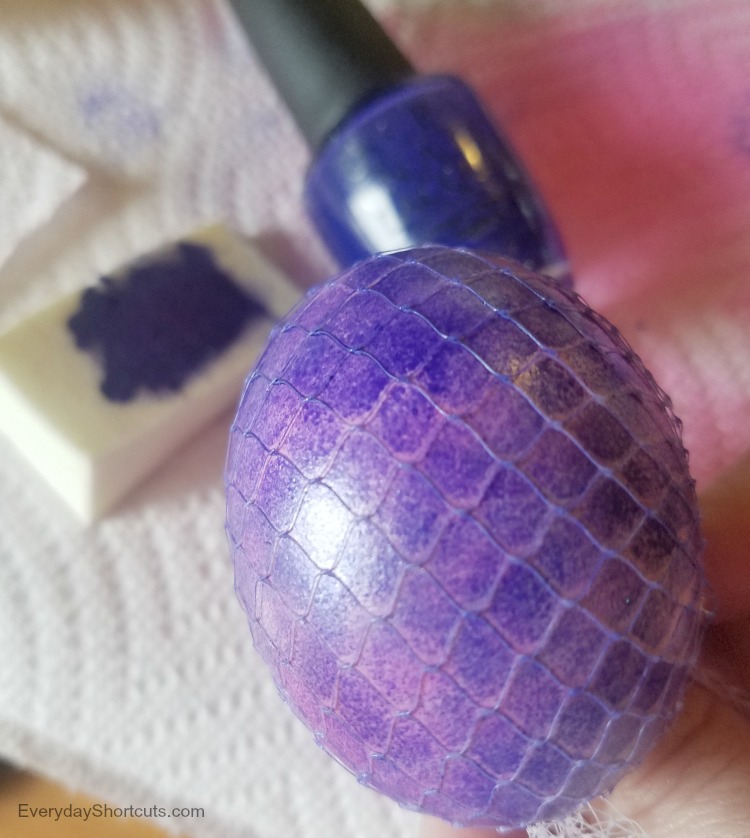 Directions
After the hard-boiled eggs have cooled spray purple or pink color mist completely covering each egg and let dry.
Wipe access color mist color off the egg with a paper towel.
Once dry, apply the netting over the egg and secure with a rubber band.
Apply some nail polish to sponge using the brush and dab on top of the netting onto the egg.
Sprinkle some edible silver dust onto a napkin.
With the netting still in place over the egg carefully roll the egg over the dust covering it.
Blow access dust off and remove the netting.
Repeat steps 1-6 for the rest of the eggs.
Display your Mermaid Easter eggs on a bed of grass for everyone to see and enjoy eating!
Note: If you don't want your eggs to have a background color you can skip the color mist and just dab the nail polish with the sponge over the netting. Then, you can continue with steps 4-6.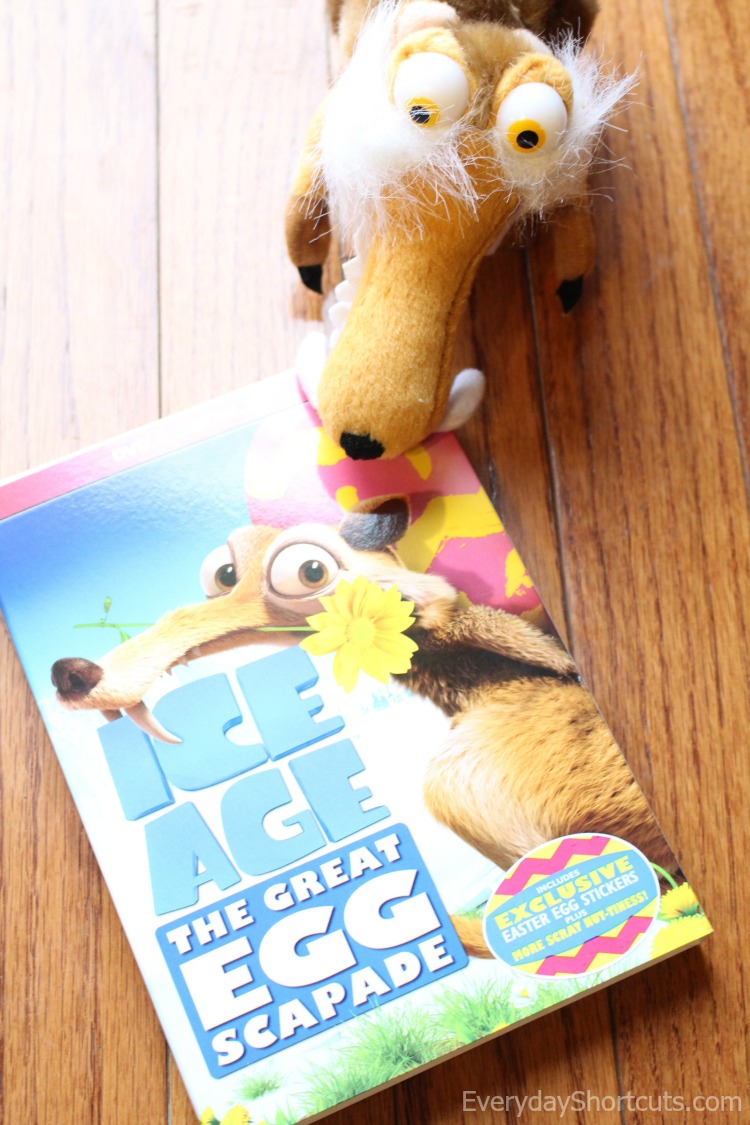 Speaking of Easter, Ice Age: The Great Egg-scapade is now available on DVD to enjoy along with the rest of the festivities. Kids as well as adults will love this film and what perfect time to watch it then with the entire family at Easter. I am so excited that Scrat, Manny, Sid, Diego are back for a prehistoric egg hunt adventure. You never know what those 4 are going to be up to next. There are tons of extra's in the DVD including lost footage, shorts and more. Be sure to pick up Ice Age: The Great Egg-scapade in stores now as it even makes a great Easter basket filler for kids.