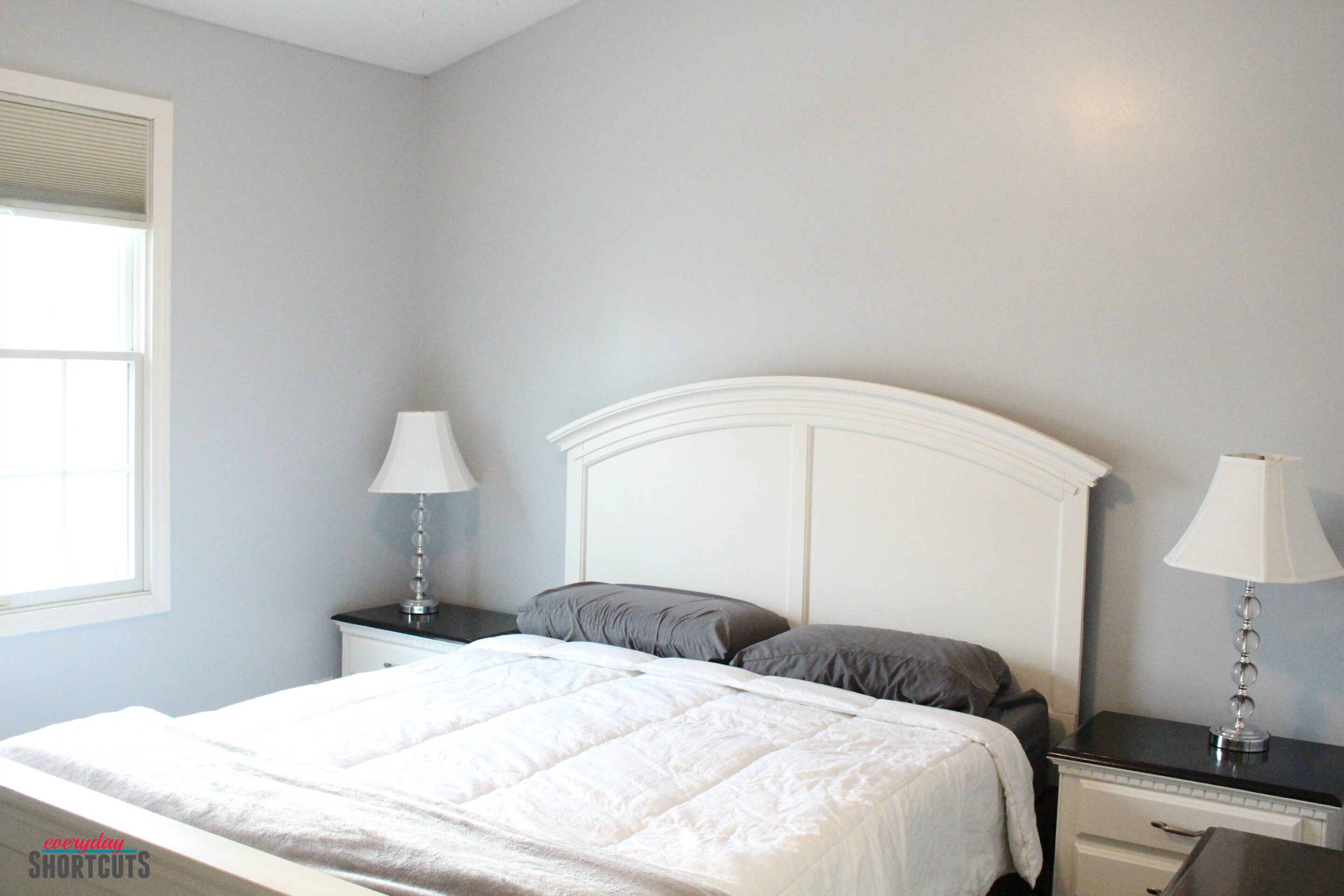 When we first moved into our home 15 years ago we painted the walls a tan, beige, or brown in every room. What can I say, I was going thru a brown phase. After many years seeing those brown colors really got to us and we felt like we were living in a cave. We were due for some new paint colors and brighten up our home. We first started with our bathroom and hallway makeover in the summer and we have now worked our way to our master bedroom.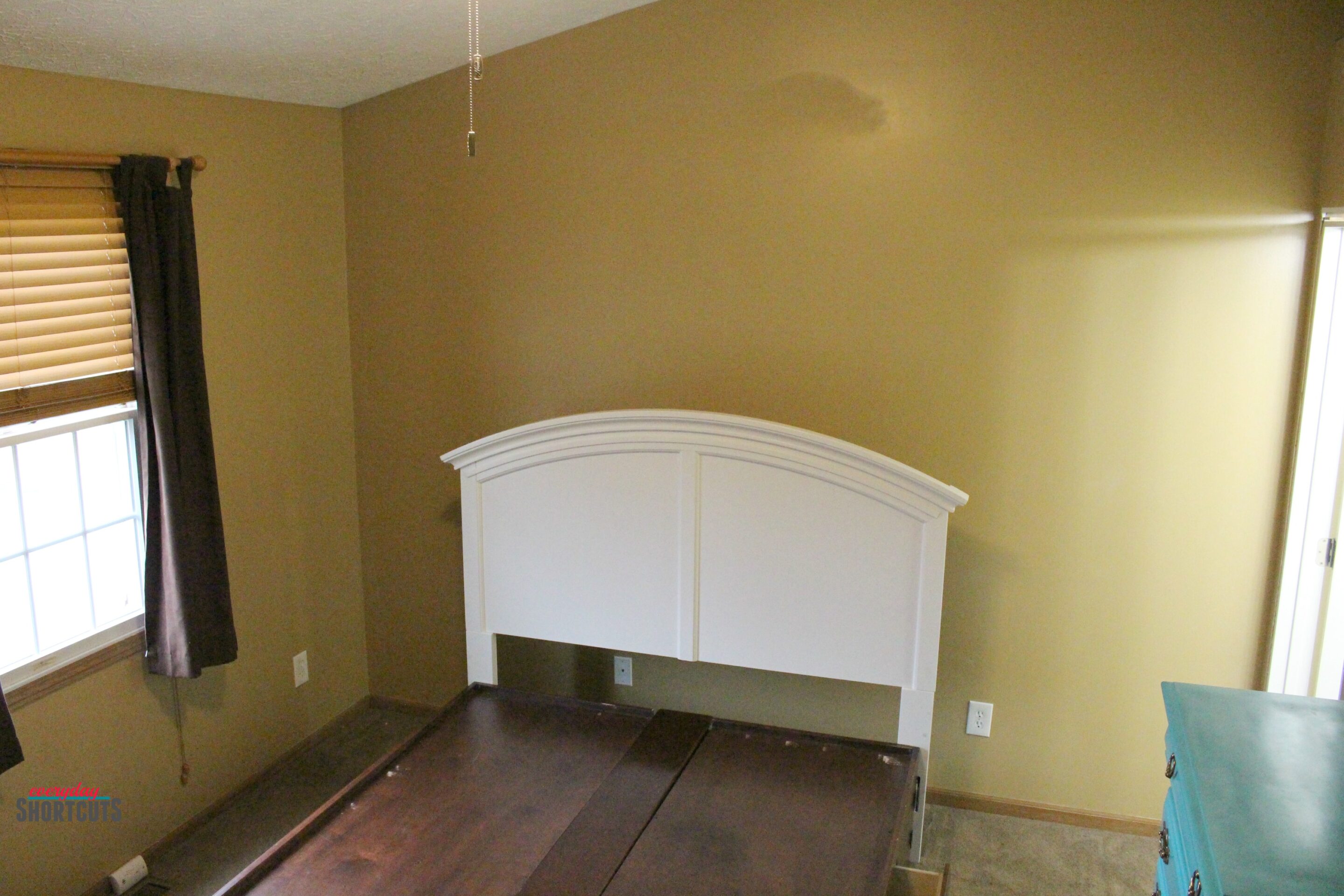 As you can see this was the before with none other than a tan/brown color. Notice how dark the room is? It was just not that pretty. After browsing thru the 16 designer-inspired HGTV Home by Sherwin-Williams Color Collections with 20 color samples in each collection we chose Saxon Grey in semi-gloss.
Let the painting begin….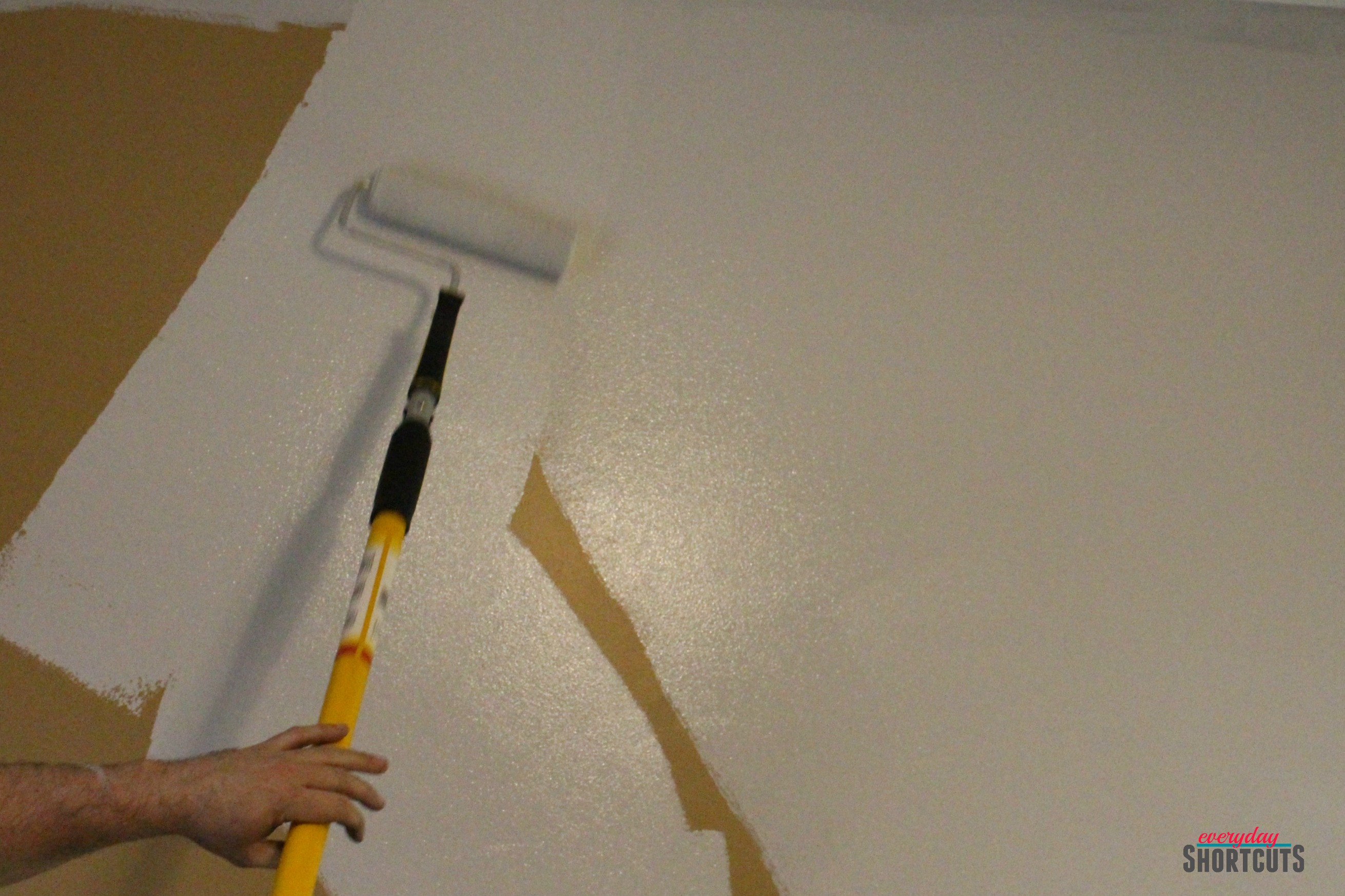 We used a Purdy POWER LOCK Professional Grade Extension Pole with a Purdy Golden Eagle roller since we have vaulted ceilings. And to cut in the corners and such we used Purdy White Bristle brush. What is nice about the paint is that it is a Paint & Primer in One so painting over a dark color is a breeze.  It went on so smoothly and left our walls evenly coated and beautiful. And the best part was that it barely had an odor to it.
And now the after……..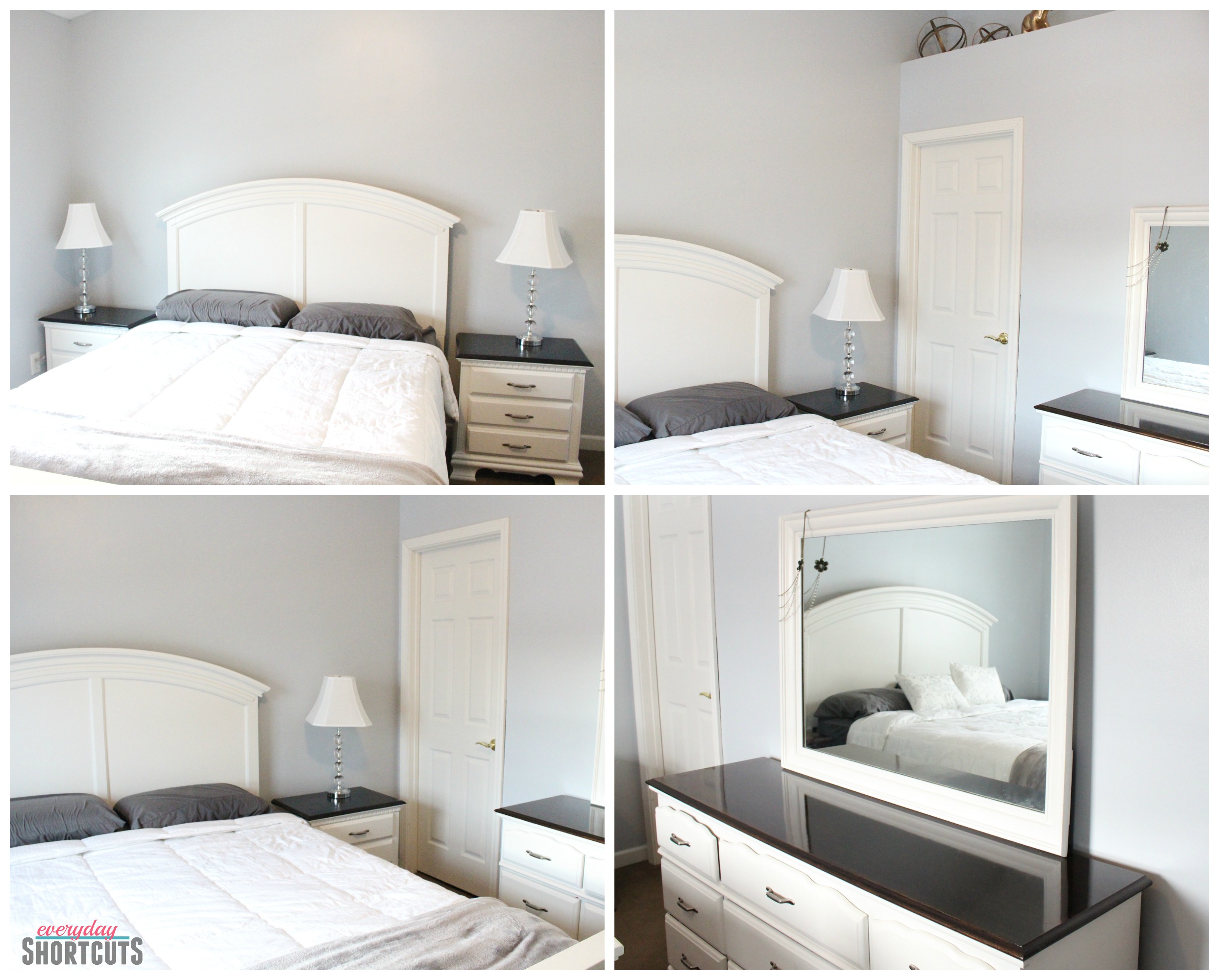 What an amazing transformation! The HGTV Home by Sherwin-Williams Paint adds that pop of color and brightened up the room. It is mind-blowing!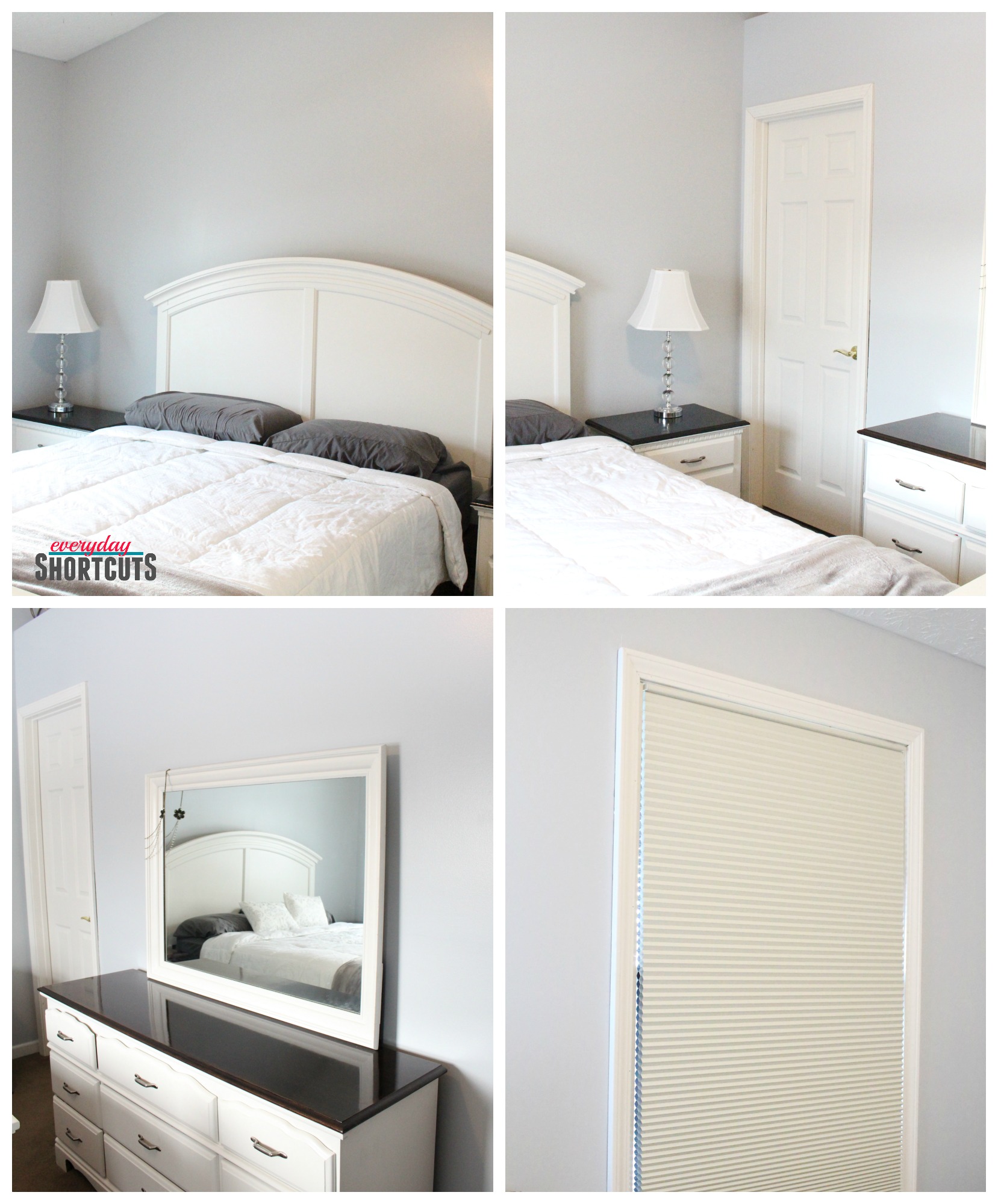 To finish the room, I added a few more details.
Headboard & foot board found at a consignment shop for $155 and painted it white.
Dresser and mirror at the thrift store for $80. We stained the top, painted the rest white and added new hardware.
Painted the trim, moldings, and door white.
Painted our existing bedside tables white, stained the tops of them and added new hardware.
Glass lamps with white shades.
White comforter, grey & white accent pillows, and grey cozy blanket.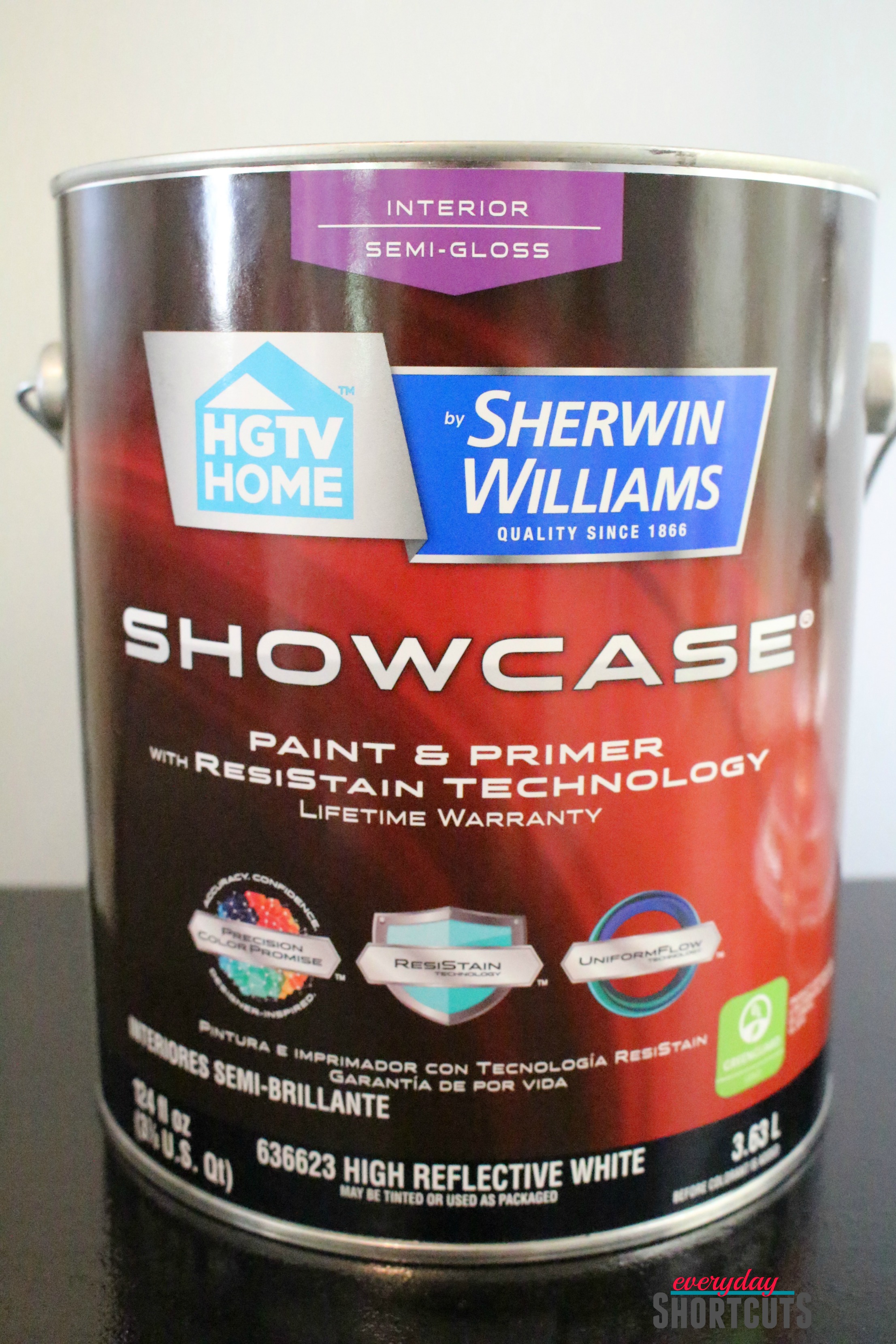 I love the results of the HGTV Home paint collection and will be using it again for future projects.
You can find HGTV Home Sherwin-Williams paint at Sherwin-Williams company stores and Lowe's stores nationwide.

Disclosure: I received the product featured in this post from Sherwin-Williams.  All opinions are 100% my own.