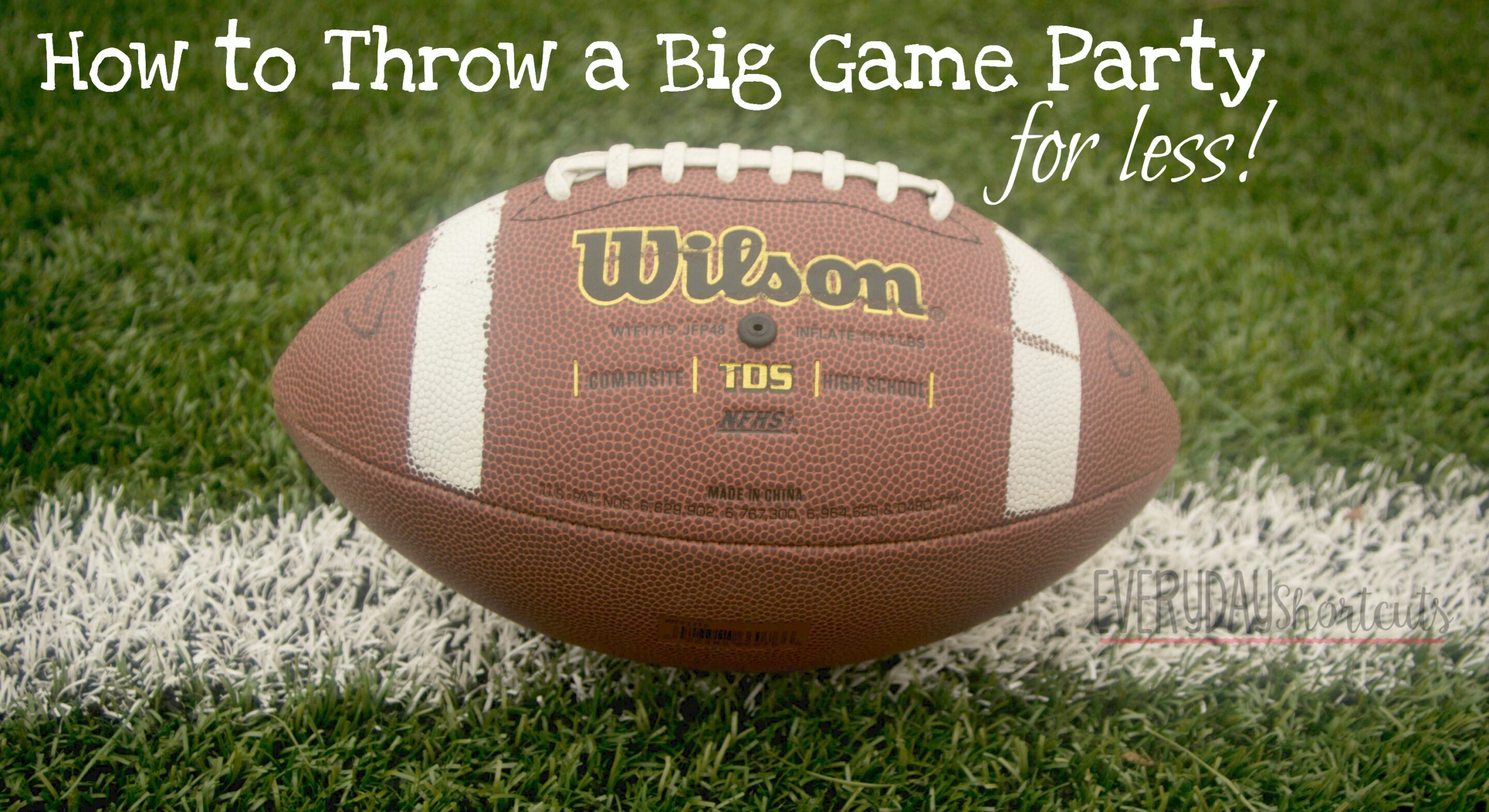 Are you having a party for the Big Game? Having friends over for the big game can be fun but the cost of supplies, food, drinks, and more can get expensive.  No need to fear as you can still have an awesome party for less. Read the tips below on how you can score a Touchdown Party on a budget!
How to Throw a Big Game Party for Less
Cook Simple.
Using your crock pot you can make hot dogs, sloppy joe's, pulled pork, and other inexpensive food. For snacks by pretzels, chips, etc.
Turn it into a Potluck.
Have your friends bring side dishes or deserts to the party. This will not only cut the costs but also less stress in the kitchen.
FREE Decorations.
There are so many Free printable banners, invitations, and decorations available on the internet for Football and Big Game Parties. You can find many of them on Pinterest. Or you can use items you already have around the house for decorations. Be creative!
Check the Dollar Store.
You can find many party supplies at your local Dollar Store. They carry plates, napkins, plasticware, cups, and even different colored storage containers for your favorite team.
BYOB.
If your guests plan to drink at the party, have them bring their own alcoholic drinks. You could always supply the pop, water, and juice.
Store Sales.
Stores will be competing against each other a week or two before the Big Game begins. You will find deals on snacks, pop, and other items. Keep an eye on the sales ads each week.
Here are some easy and budget-friendly recipes you can use for your Big Game Party.
Guinness Cupcakes with Bailey's Frosting
Crock Pot Hawaiian Barbecue Chicken
No Bake Twinkie Strawberry Dessert
Homemade Onion Rings
Southwest Smoked Turkey Wrap
Game Day Sliders and 5 Layer Taco Dip
Oreo Popcorn
Roasted Red Pepper Dip