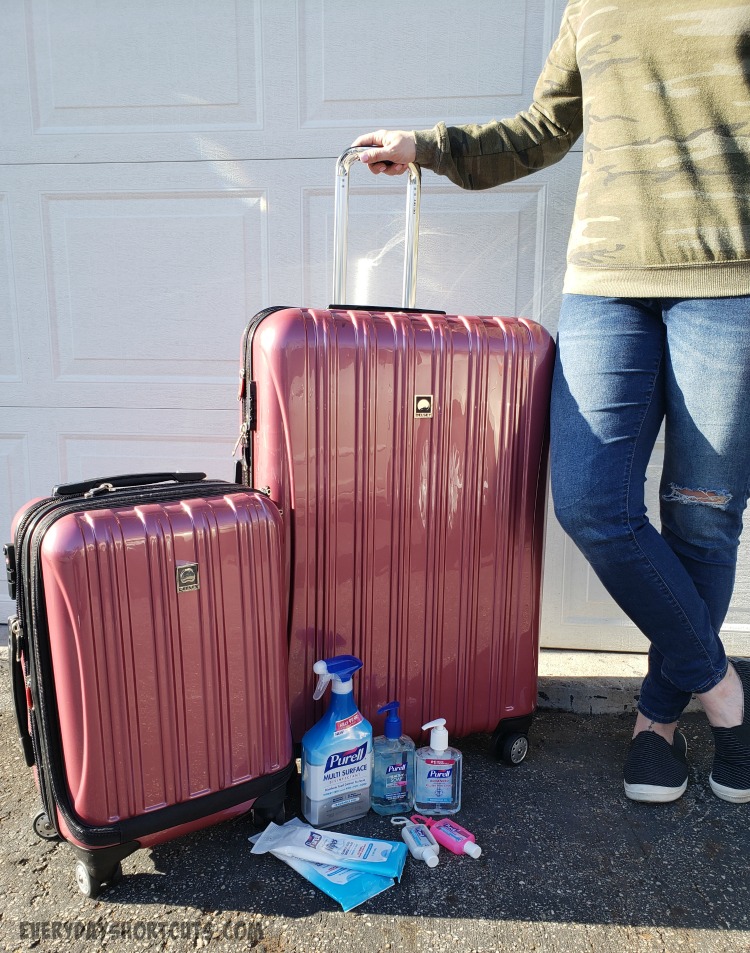 The last bell has rung at school, the weather is warm and schedules are free. It's that time of year to travel and make memories throughout the summer. There are things to do to prepare yourself before you even start packing and getting ready for your next adventure. I'm talking about necessary documents, cleaning your luggage, etc. You know stuff you may not even think about. These are some ways to prepare you for your summer adventure + a printable packing list to keep you organized.
How to Prepare for Summer Travel
Buy the Necessities
Only buy the necessary items you need for your next destination such as sunscreen, bathing suits, snacks, comfortable shoes, etc. No need to spend a bunch of money on new items because more than likely it will end up costing you almost as much as your trip. Go through what you have and make the most of it.
Gather Important Documents
Make sure you gather all of the important documents you need before you travel such as passports, important numbers, medical cards, etc. You don't want to be searching for it at the last minute and get stressed out or not find it at all. Place all important documents in a safe location, such as a designated folder so it is easy to pack or grab as you go.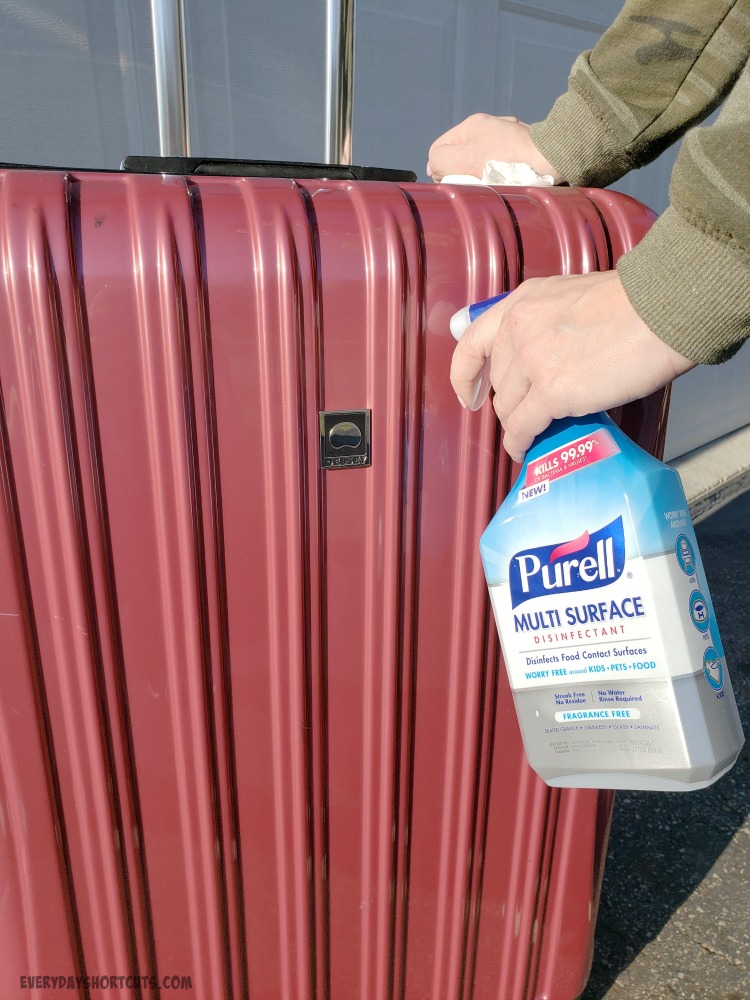 Clean Your Luggage
Suitcases can get dirty from transporting them to, airports, hotels and just from being stored over time. Using PURELL® Multi-Surface Disinfectant is a great way to disinfectant and clean your luggage by spraying and wiping it down. The alcohol-based formula kills 99.9% of germs without any harsh chemicals. The best thing about PURELL® Multi-Surface Disinfectant it works like bleach but without that harmful smell.
To disinfect and clean your luggage, remove everything from it and vacuum it out. Spray PURELL® Multi-Surface Disinfectant on the inside and outside of the luggage, wait 30 seconds and wipe clean. Don't forget the handles, pouches, underneath and wheels. Leave it open and allow to air dry.
Make Arrangements
Whether you need a ride to the airport, someone to watch your house, a kennel for your pet or someone to watch the kids, make arrangements ahead of time. Plus, make a backup of arrangements in case the first ones fall through.
Know Before You Go
Make sure you know everything before you go rather than guessing. I'm talking about flight information and what you are allowed to take as in luggage, hotel information, what is around the hotel and other accommodations.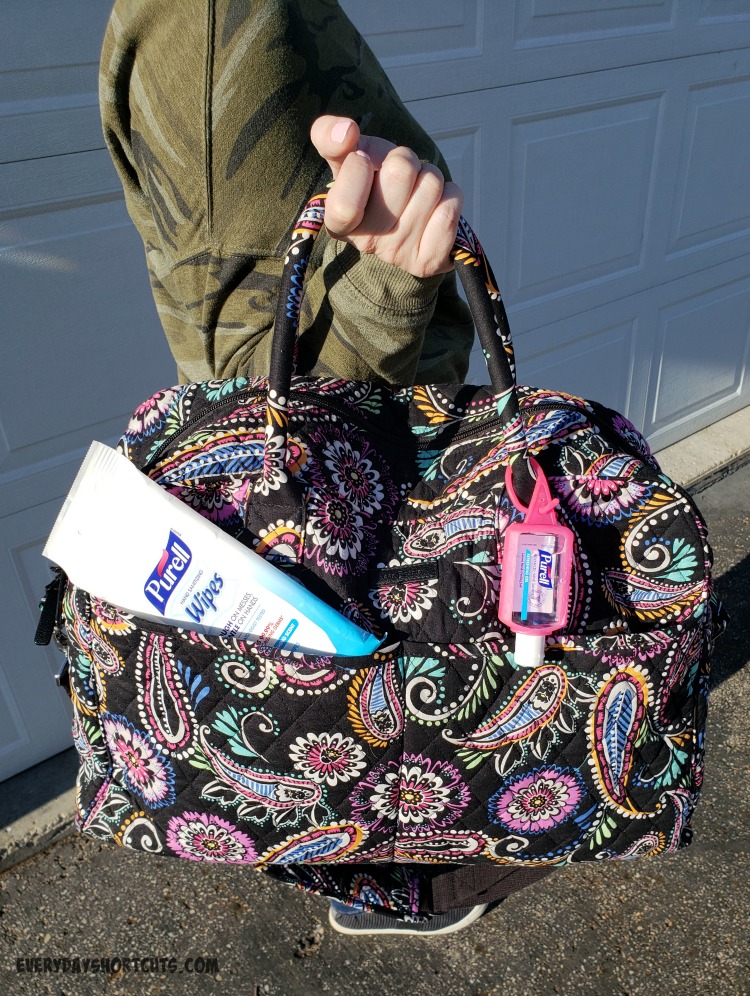 Don't forget to put PURELL® Hand Sanitizing wipes and PURELL® Advanced Hand Sanitizer 1oz. bottles in your carry-on bag! It's nice to have on hand to wipe down and clean the seats on the airplane and sanitize your hands clean when traveling. You can find PURELL® Hand Sanitizing and HEALTHY SOAP® products at both online and traditional retailers. PURELL® Multi-Surface Disinfectant is available on Amazon.com, Walmart.com, and Jet.com as well as additional retailers, which can be found at www.PURELL.com/surface.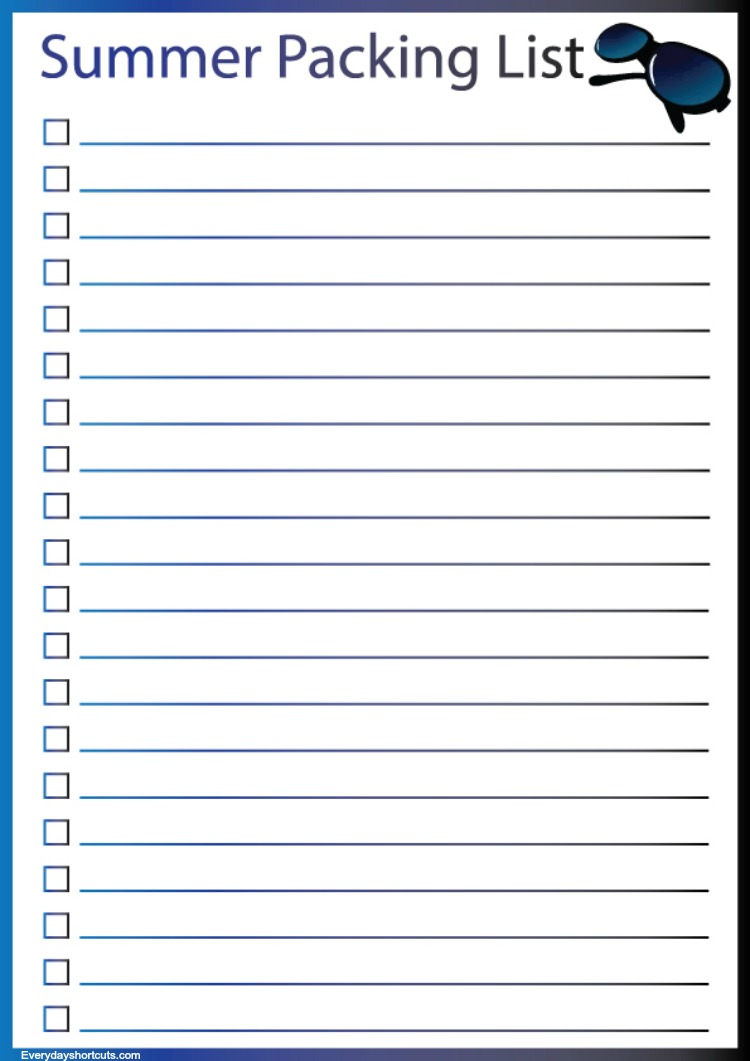 Don't forget anything again when traveling! Print this summer packing list to write down what you need to pack and check it off as you go. Happy Traveling!