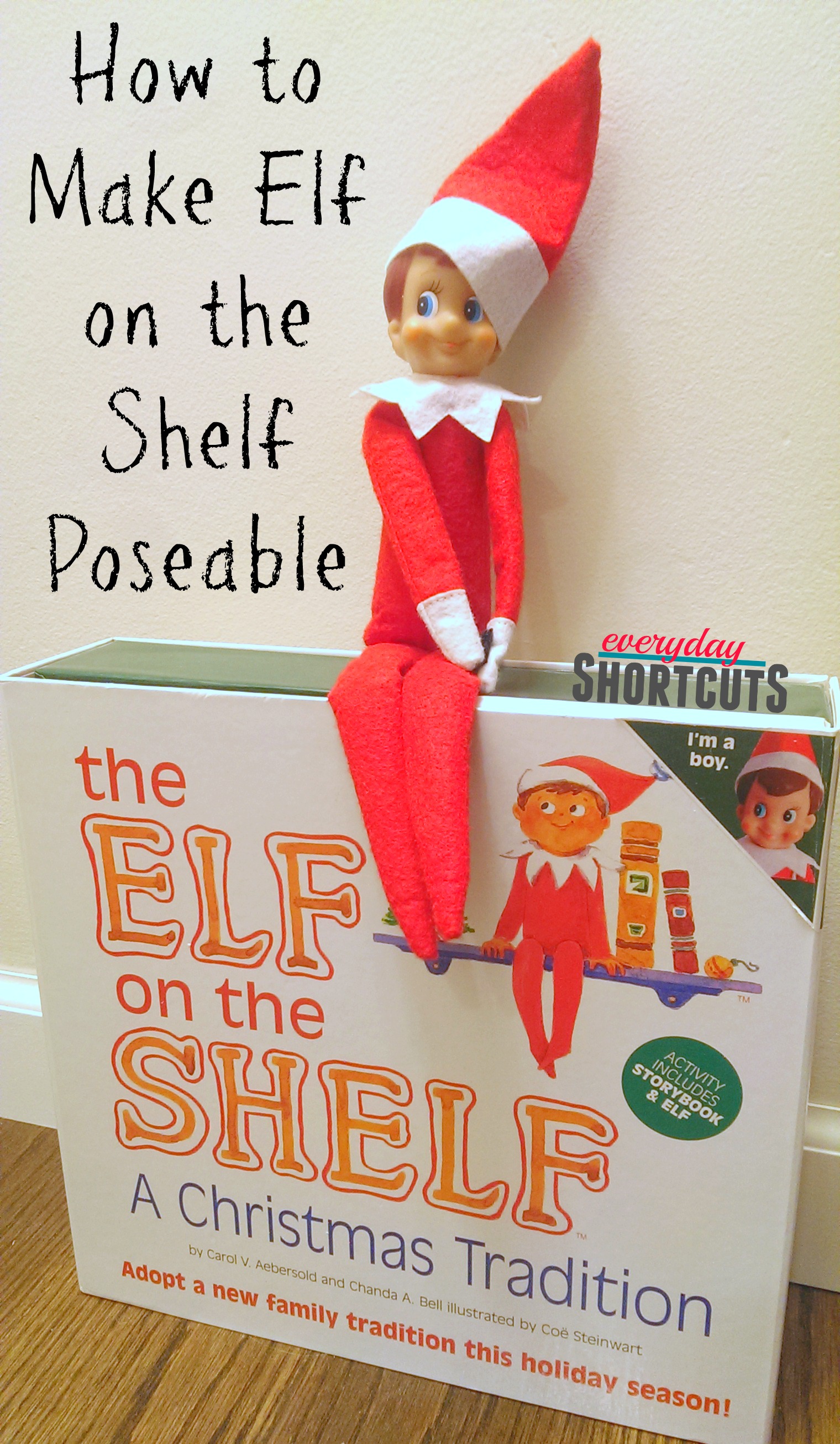 Ever wonder how to get your Elf on the Shelf pose? The classic tradition of Elf on the Shelf has become more popular every year and we have seen the different ideas on Pinterest and such. But when you buy Elf on the Shelf it comes flimsy and not able to bend.  There is a simple solution that is easy to do making your Elf on the Shelf Poseable with just a few supplies.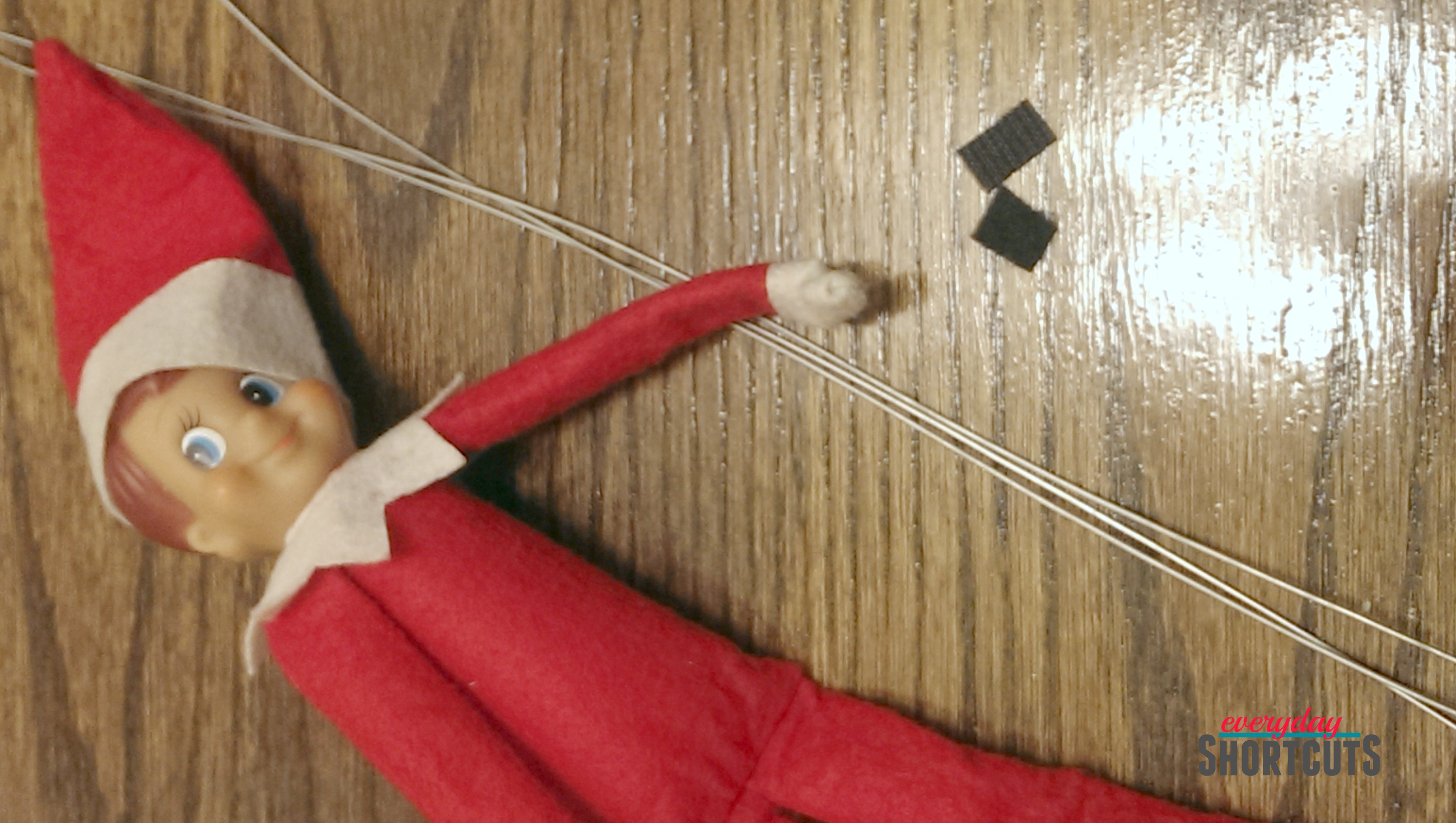 Supplies Needed
Elf on the Shelf
Bendable Floral Wire
Strong Scissors or Wire Cutters
Thread Cutter
Needle & Thread
Non-Adhesive Velcro
Directions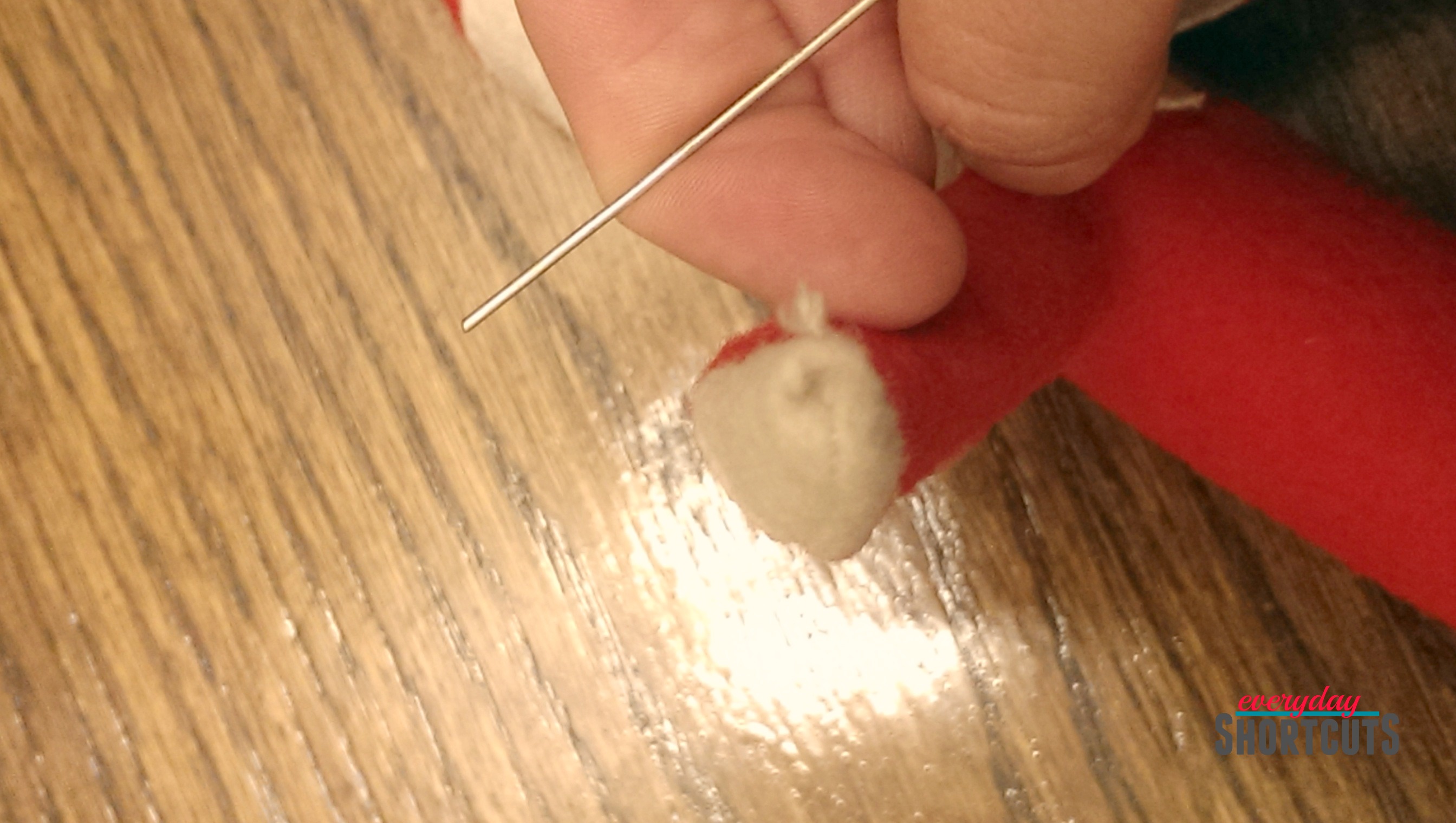 Make an opening at the end of each hand using the thread cutters so there is enough room for the wire to fit.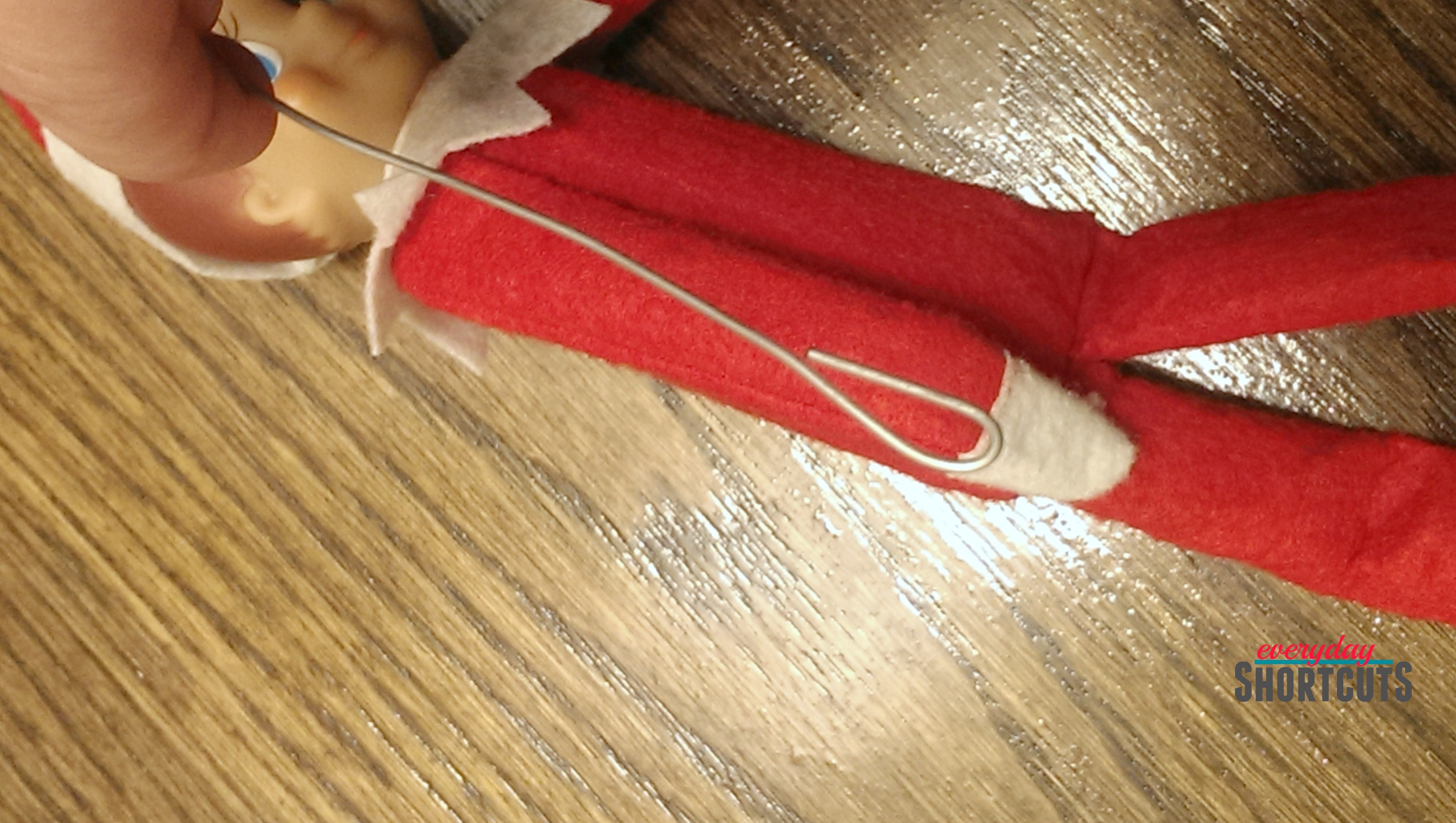 Measure the length of the arm and cut the floral wire. At the end of the wire make a loop so it doesn't poke out at the end of the hand.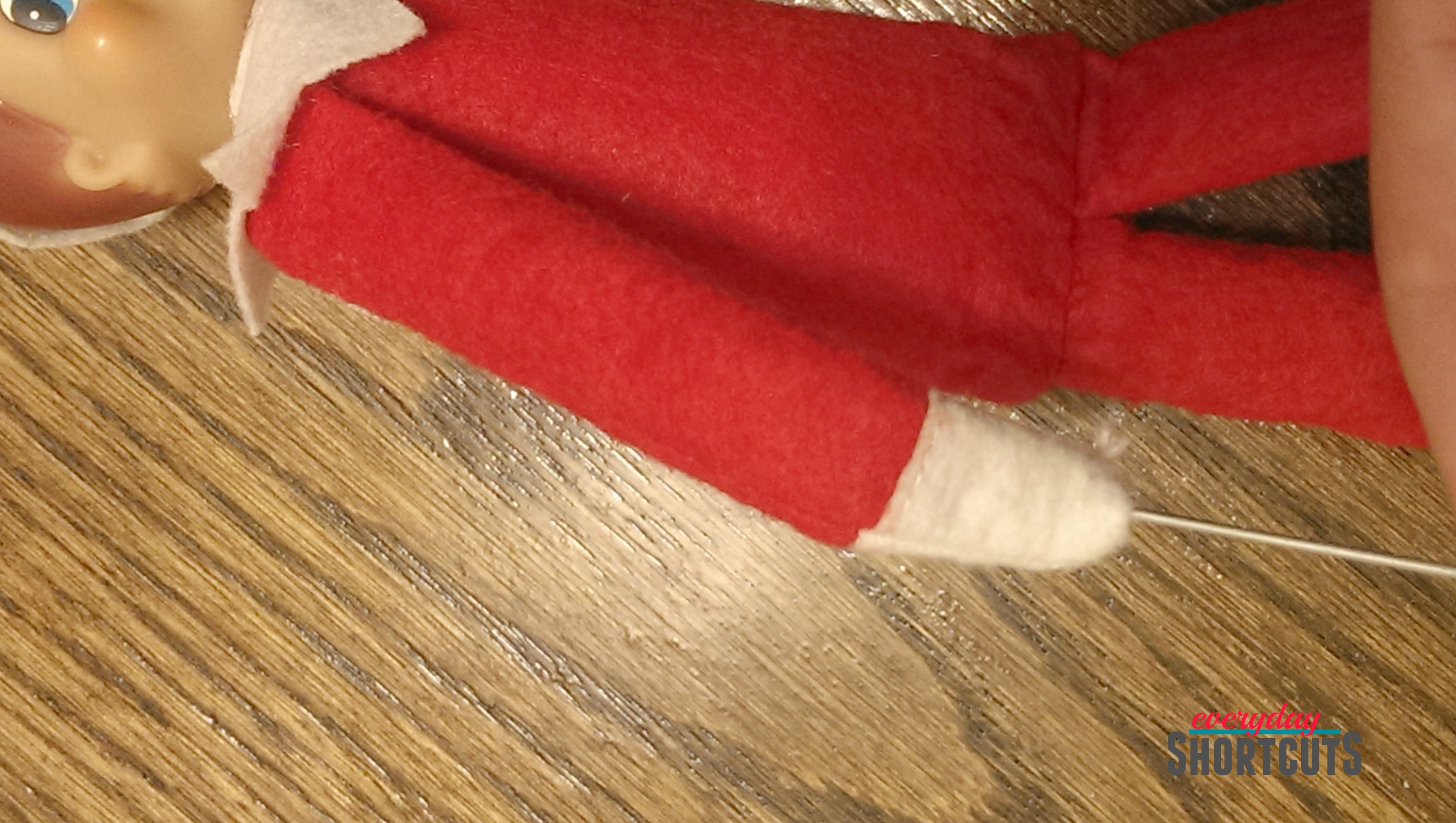 Slide the wire inside the arm with the looped end facing down. Push it up as far as you can without hurting the Elf on the Shelf till the loop is at the end of the hand.
Add a few stitches to the end of the hand securing the wire inside.
Repeat the steps for the other arm and both legs.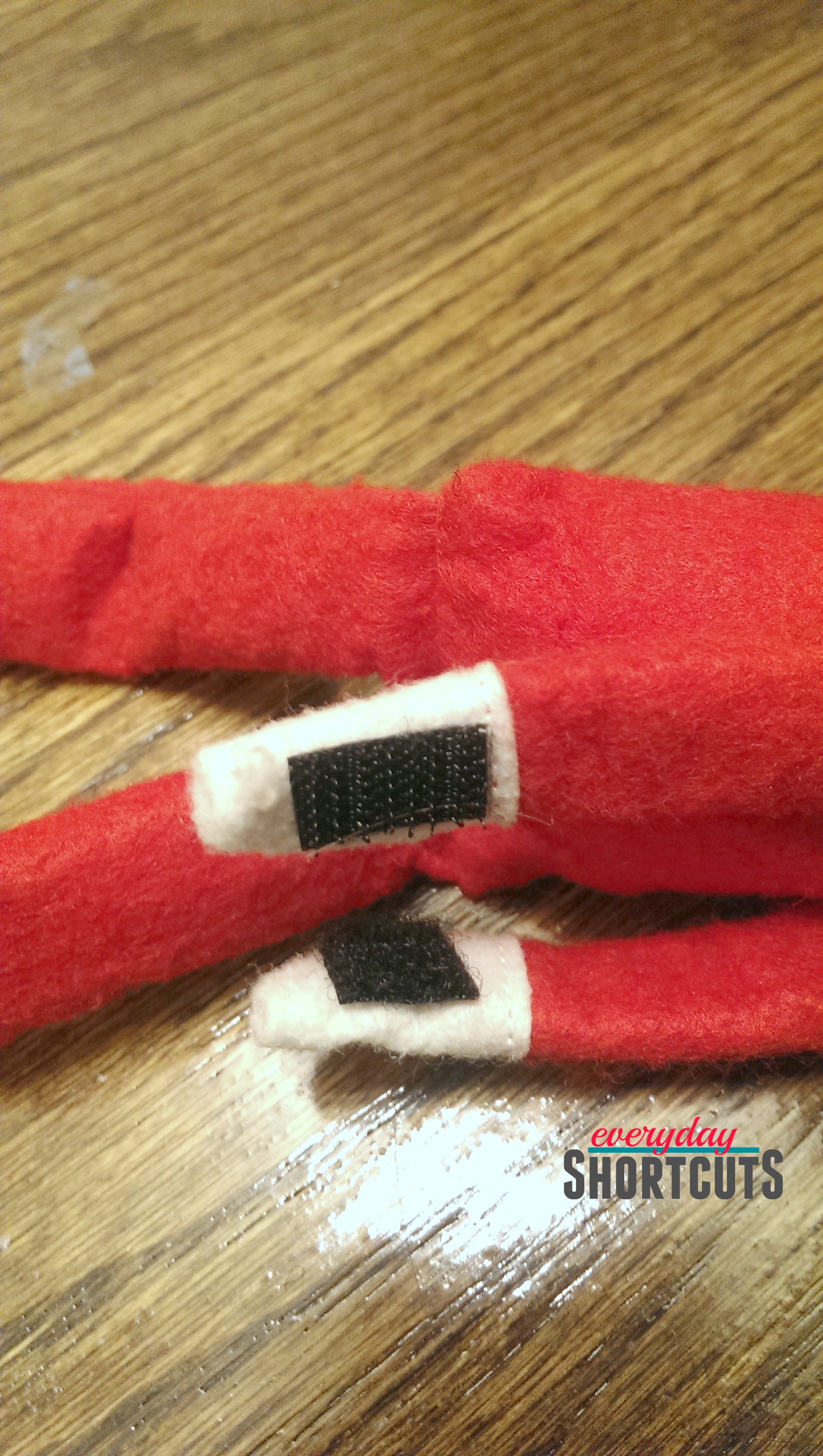 Trim the Velcro so it fit the palm of each hand and add a few stitches to keep it secure.
That's it! Now you can have your Elf on the Shelf get into all kinds of shenanigans. The kids will have a blast each morning when they wake up to see what their Elf on the Shelf has been up to next.