Thanks Disneyland for providing 2 park hopper tickets.
Halloween is almost upon us, so that means it's time to go to the Disneyland Resort. Who can resist a drop-in at Market House on Main Street for a Venti Pumpkin Spice Latte? Disneyland is best in the fall because the festive decor adds another level of fun and picturesque beauty to the already magical palette of the park. Disney's California Adventure is an even more critical stop for Halloween fans with all of the exciting offerings you'll find there. Between now and November, Disneyland resort is the best place to go for Halloween ambiance, family fun, and scary thrills. Therefore, here is an overview of all things Halloween Time at Disneyland.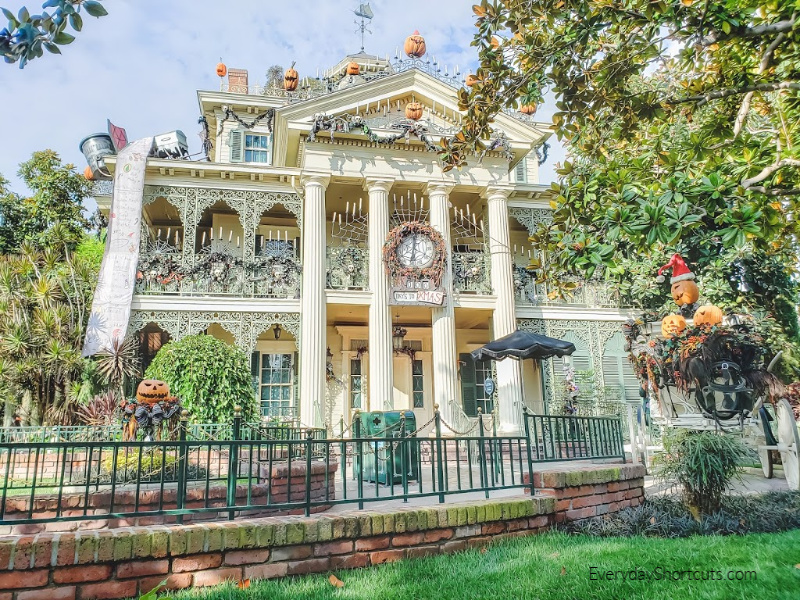 Halloween Time at Disneyland
Haunted Mansion Holiday
The tradition continues at the Haunted Mansion. Jack Skellington will don his Sandy Claws outfit to make sure that all 999 happy haunts have a Christmas this year. Although the extensive overlay is more specifically, Christmas themed, the changes to the attraction have already been made to celebrate both hallow-days.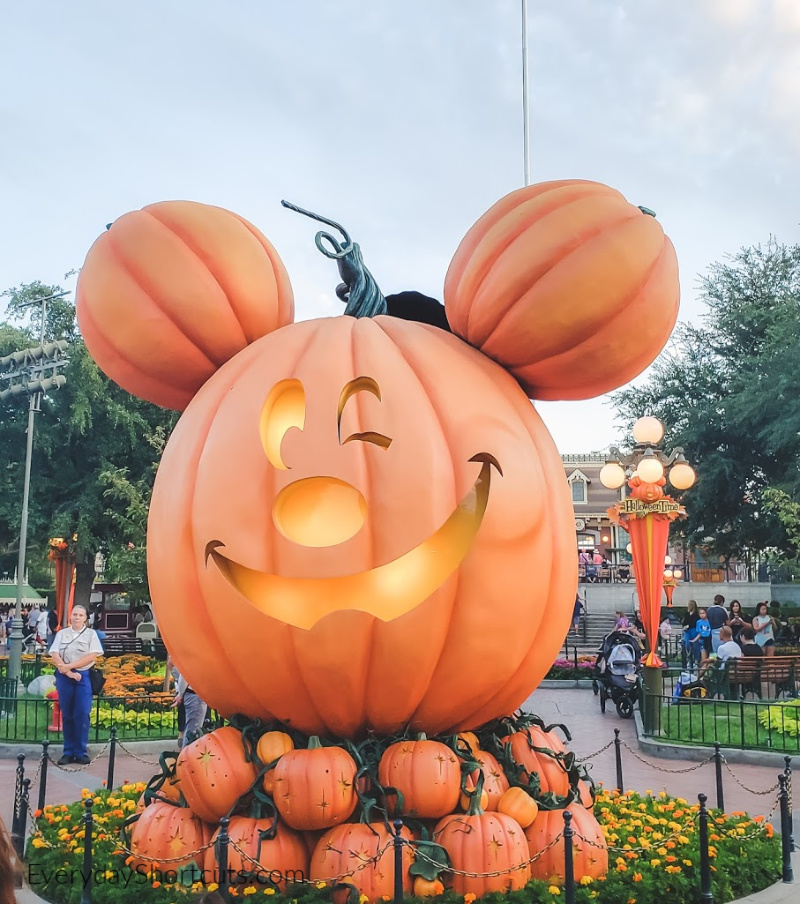 Main Street Pumpkin Festival
A touch of small-town charm emits from Main Street USA as you examine the array of hand-carved pumpkins on display for the festival, then grab a festive Halloween treat. Main Street is also the perfect place to stop for just the right Halloween treat from Jolly Holiday, or the Market House (Starbucks).
Costumed Characters
One of the unique and exciting aspects of visiting Halloween Time at Disneyland is that the characters in the park are wearing unique costumes. It's so much fun to see everybody getting into the spirit of the holiday.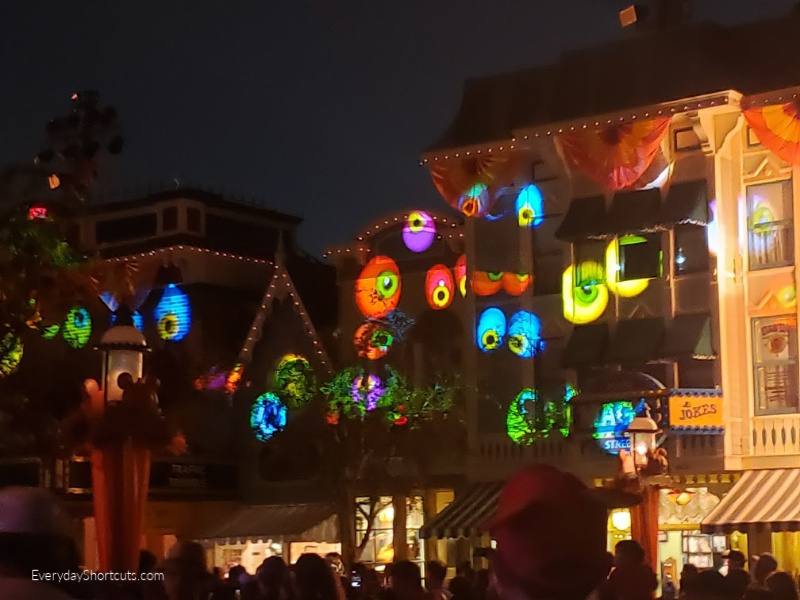 Halloween Screams
There is a new fireworks show in town that Jack Skellington hosts. A flying Zero accompanies him. On select nights throughout the Halloween season, Halloween Screams ignites the sky with Fireworks, projections and synchronized lights on the castle. Other dates will include the castle show, but no fireworks. The 10-minute long show will feature the Haunted Mansion and an assortment of villains, including Maleficent and Ursula.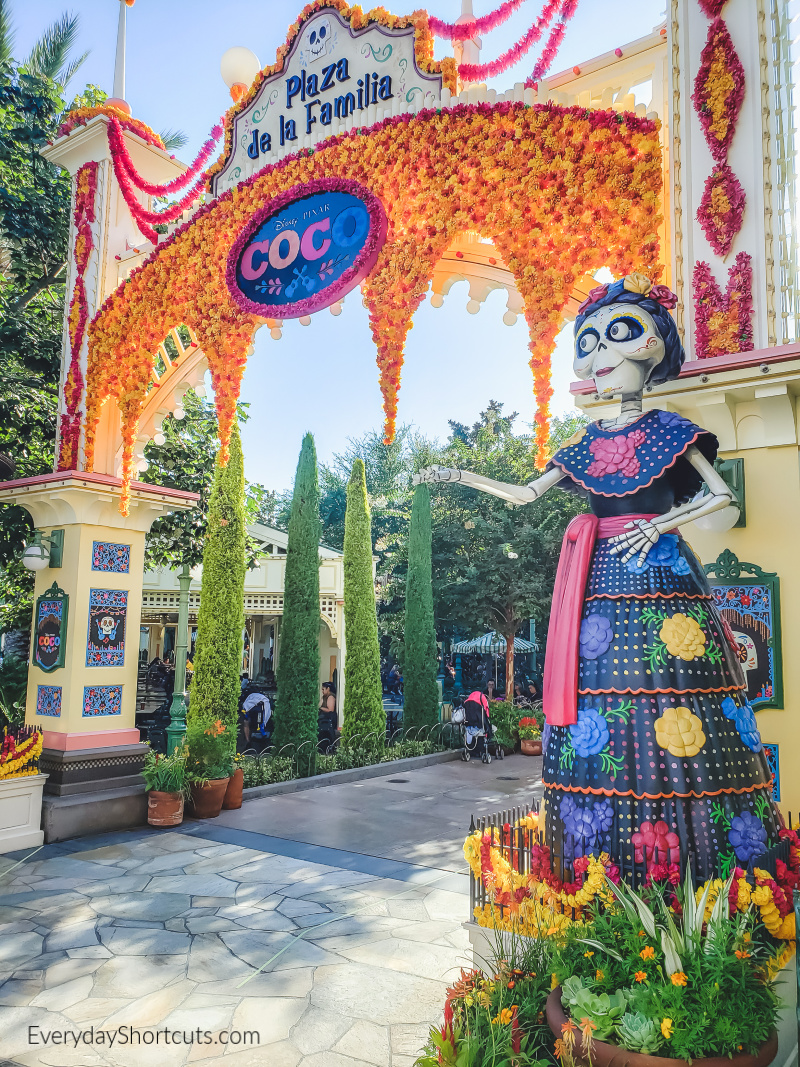 Halloween Time at Disney's California Adventure
Plaza De Familia
Remember your loved ones at this Coco inspired corner of Disney's California Adventure. Paradise Gardens Park is home to many Mexico inspired festivities.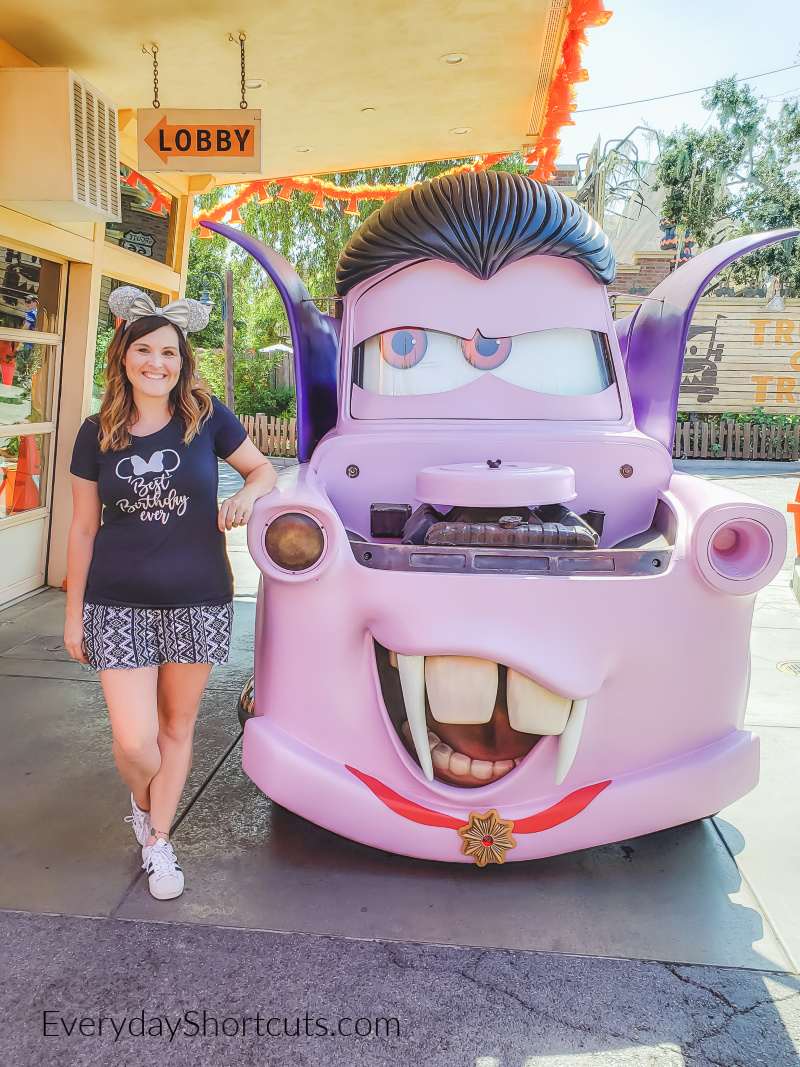 Cars Land
As always Cars Land celebrates Haul-o-ween right. See Lightning McQueen and Mater in costume and ride Halloween versions of Luigi's Rollicking Roadsters and Mater's Junkyard Jamboree. These overlays are enhanced with spooky and funny decor throughout Radiator Springs. Get some treats at the Cozy Cone, or order a special from Flo's.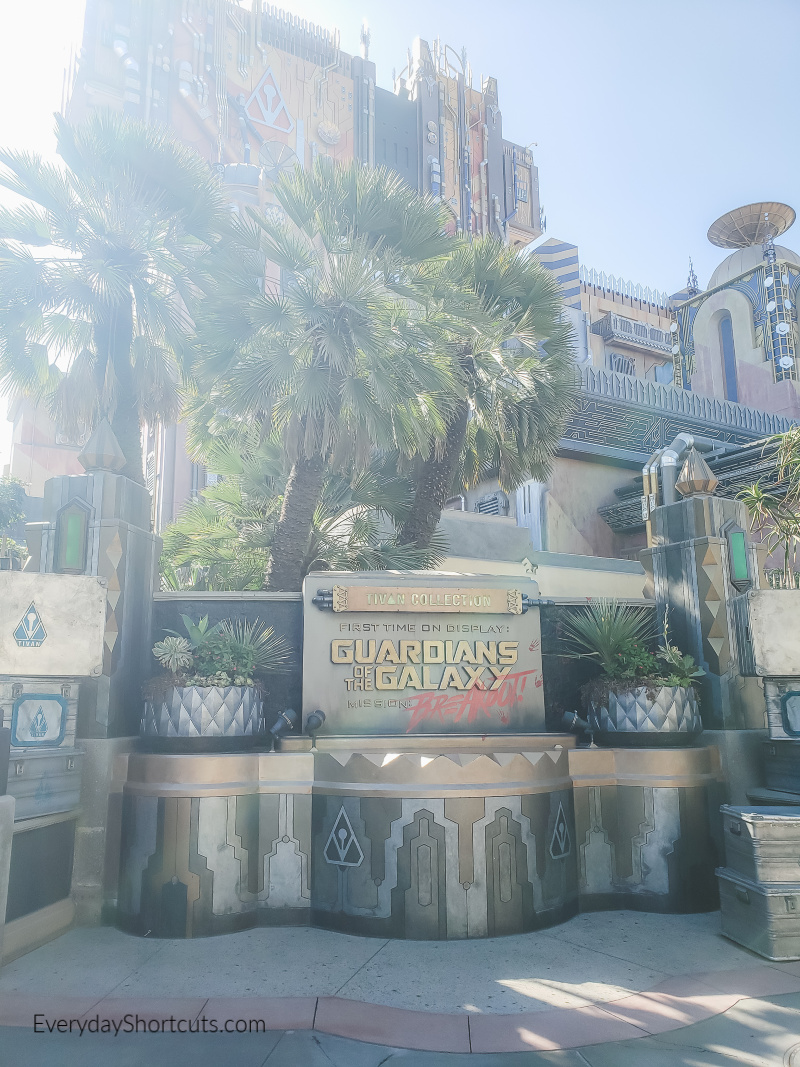 Guardians of the Galaxy
Mission: Break Out gives way to a new mission to break back in and rescue Groot. The rescue mission also has a special soundtrack and takes place among rioting monsters in a fun and exciting new experience.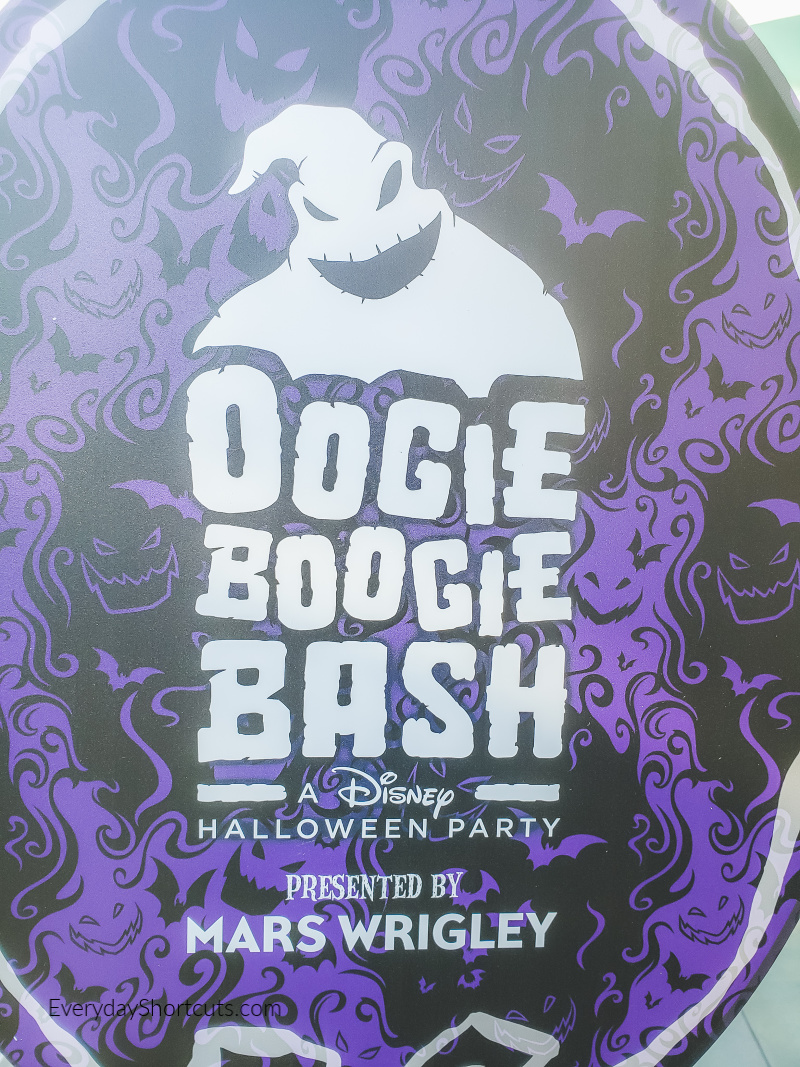 Oogie Boogie Bash – SOLD OUT!
The Halloween Party is awesome, but tickets are already sold out. During the party, there is a World of Color replacement called Villainous which is hosted by Oogie himself. There is also a Mickey Mouse hosted costume party and a series of trick or treat trails for party guests to enjoy. One of the coolest things at the party is the dream-like realm of Villains Cove. It's right by Grizzly Peak and features a variety of spooky, fun environments.
If you're looking to purchase Disneyland tickets, head on over to GetAwayToday.com. They offer packages and tickets to Disneyland and other attractions in the area. Once your tickets are purchased, they will be delivered to your email as a voucher. You can bring that to the parks either printed out or on your phone to redeem it for a ticket.