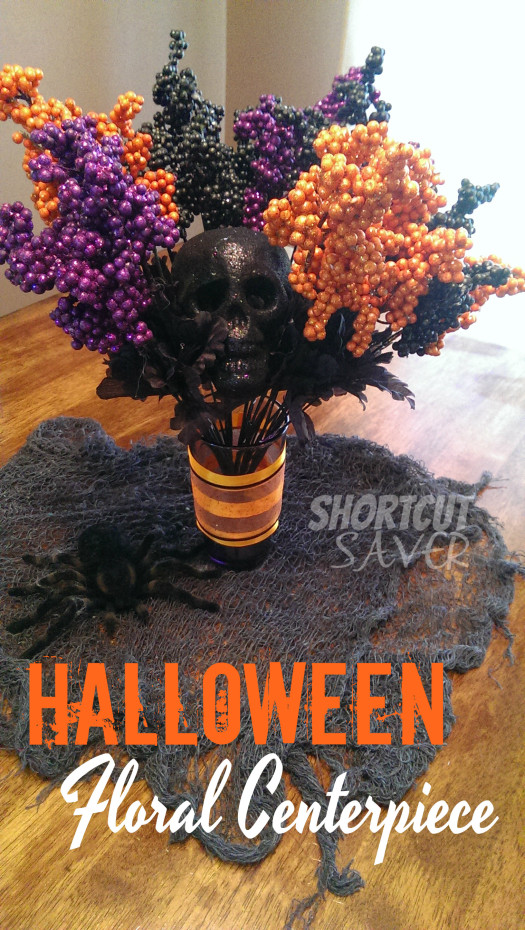 Decorating for Halloween can be fun and create a theme for your party. I created this Halloween Floral Centerpiece using items from the Dollar Store. It is cost-effective and can be used again for next Halloween. If you have a Dollar Store near you be sure to check out their Halloween decorations and get creative.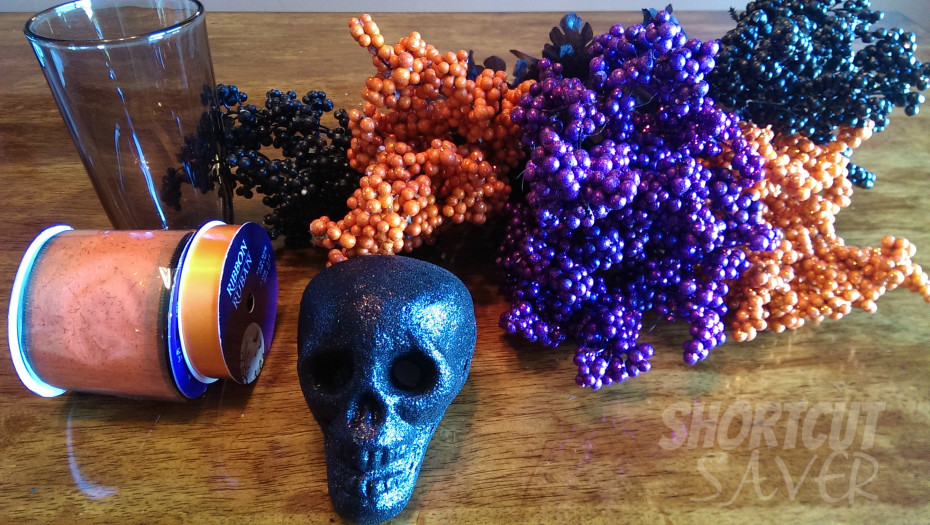 Supplies Needed
Black vase or drinking glass
Skinny orange ribbon
Sheer wide orange ribbon
Skeleton head
A variety of flowers or beaded arrangement in Halloween colors
Glue gun
Glue sticks

Directions
Heat up the glue gun with glue stick inside.
While glue gun is heating up, measure and cut the skinny ribbon so it wraps around the glass or vase 3 times.
Measure and cut the widder ribbon to wrap around once.
Apply the glue to the back of the skinny ribbon and wrap around the glass 3 times. I did it on a slight diagonal.
Apply glue to the widder ribbon and wrap it around once in between the top and bottom skinny ribbon.
Arrange the flowers or beaded arrangement to your liking in the vase or glass.
Add the skull in the middle of the arrangement.
If you have extra Halloween decorations lying around you can add them to the centerpiece. I had some black netting and a spider that I got from the dollar store last year.
Looking for more Halloween Decorations? Check out these: