When I entered Star Wars Galaxy's Edge for the first time at Disney World thanks to Disney for hosting I didn't know if I should smile with excitement or cry happy tears. I felt it was a long time coming but so worth the wait!
Galaxy's Edge Star Wars Experiences You Must Not Miss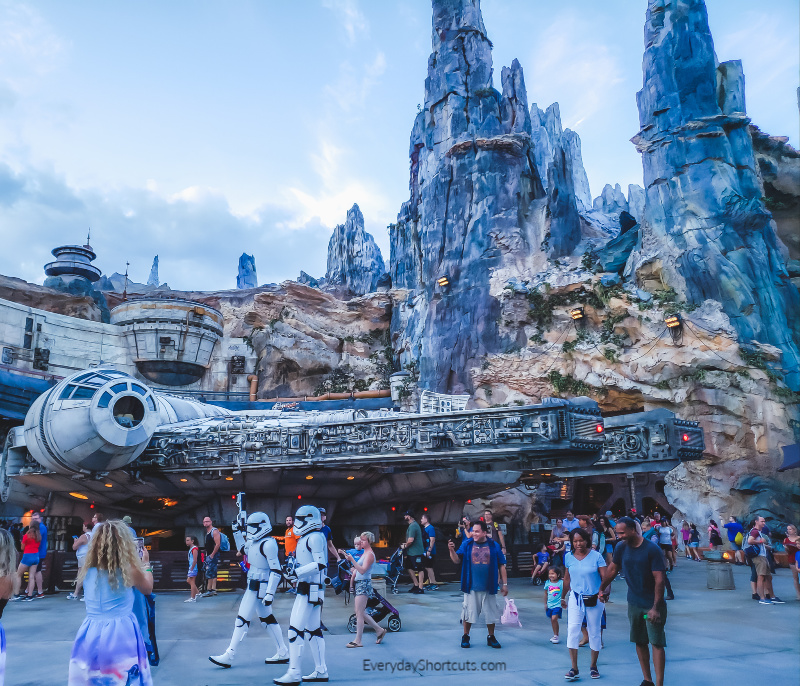 Star Wars Galaxy's Edge finally opened Phase 1 in Disney's Hollywood Studios. While Rise of the Resistance won't open until December 5, and the Star Wars Star Cruiseliner 2 night experience is still far off, there are some must-do Galaxy's Edge Star Wars experiences that you should not skip. When you visit Batuu make time to do these things if you don't do anything else while in the land.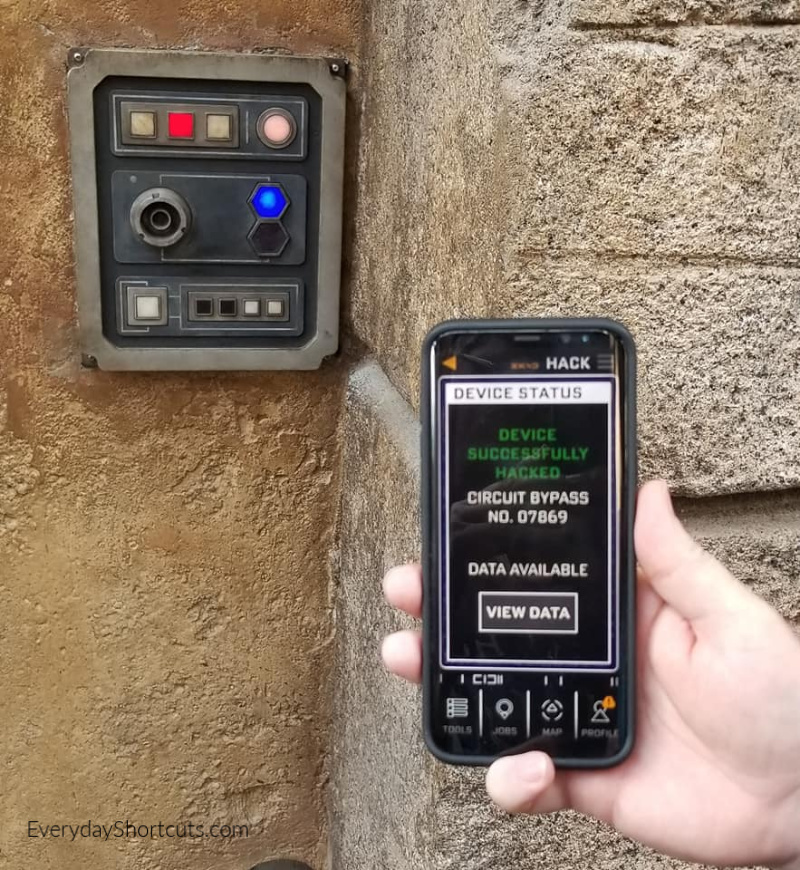 Datapad
The Datapad is found in the Play Disney Parks app. Download this app if you don't have it and set up your Galaxy's Edge profile. When you are inside the land, you can use your datapad in a few different ways to interact with the environment. You can translate galactic languages, intercept communications via satellite, scan items for jobs to earn credits, and even hack devices in the outpost to seize control for the First Order or the Resistance.
Dok Ondar's Den of Antiquities
Star Wars Galaxy's Edge has a very strategic breakdown. On one end, you have the Resistance side. The First Order is occupying the opposite end. In the middle, you have a triangle of activity called Black Spire Outpost. A marketplace contains an assortment of shops that sell local goods; a docking bay holds the Millenium Falcon and a dining area. Next, you will find more significant experiences, such as droid and lightsaber building workshops. Among these retail locations is Dok Ondar's Den, which is full of easter eggs and a wide variety of Star Wars merchandise and collectibles. Visit the Hammerhead, Dok Ondar, himself as he works diligently on his inventory.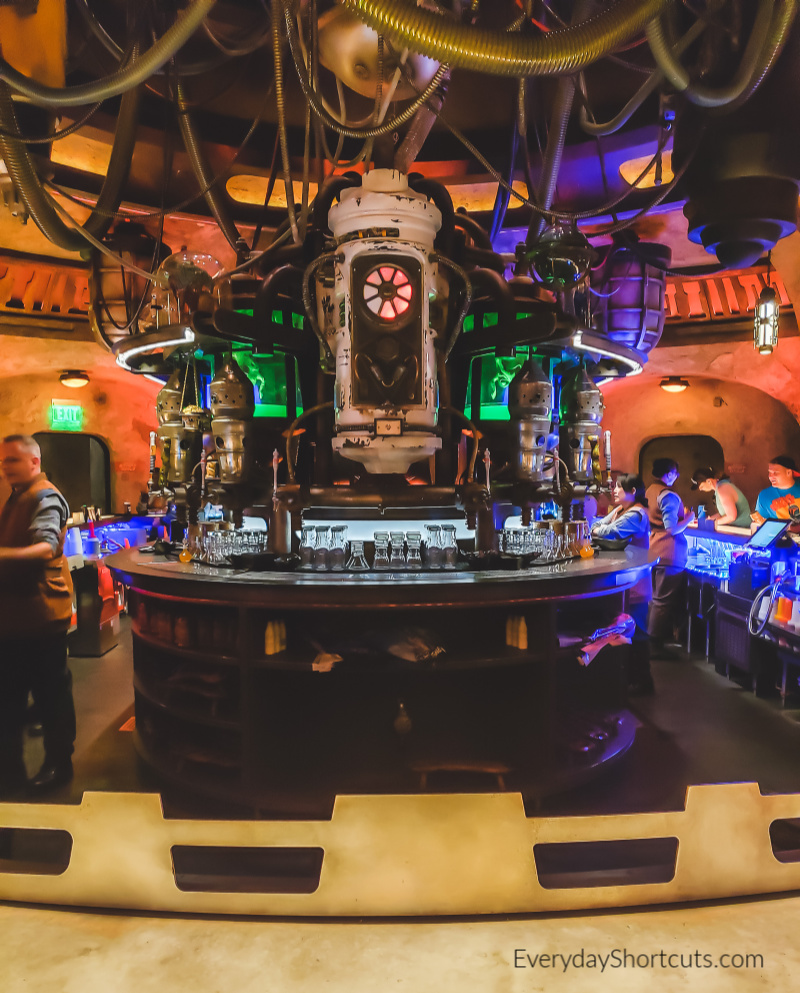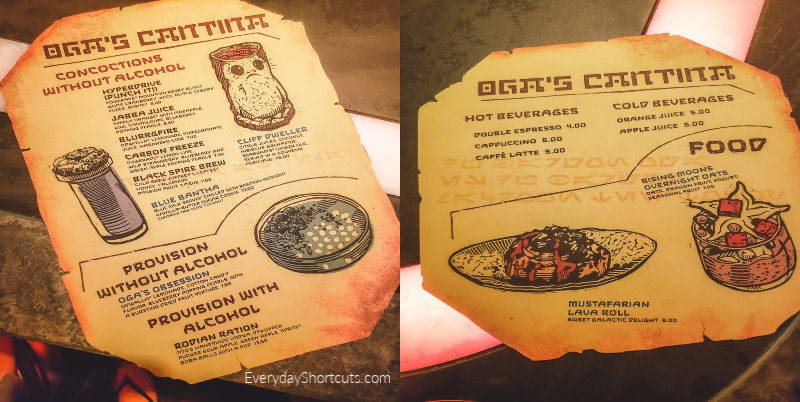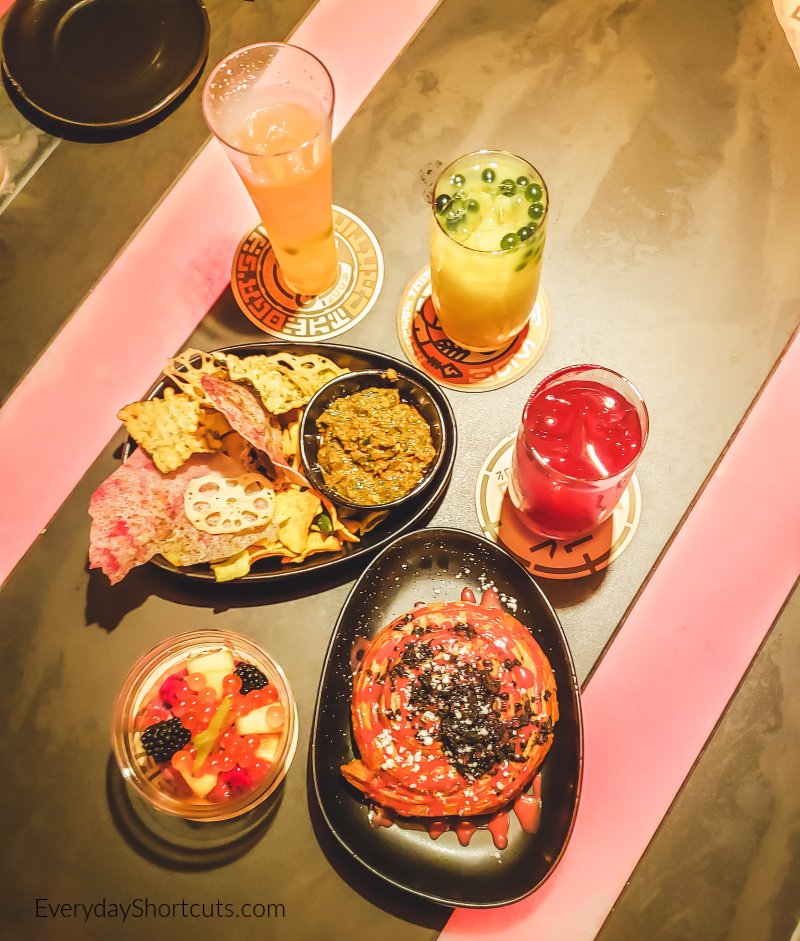 Oga's Cantina
Oga's Cantina is a tribute to the iconic Mos Eisley Cantina from A New Hope. The bar offers several concoctions with and without alcohol. The creative cocktails are imbued with Star Wars references and even contain some unique ingredients from around the galaxy. Space is limited, but Oga's takes reservations 180 days in advance. My favorites were the Carbon Freeze and the Mustafarian Lava Roll.
Savi's Workshop
Savi's Workshop is a haven for force wielders who seek knowledge from gatherers. It's cleverly hidden behind the front company Savi and Son Salvage. This is where you go to learn about the force, choose your kyber crystal, and construct a custom lightsaber from four style categories. Each option contains an assortment of salvaged metals that you can use to build your lightsaber fully.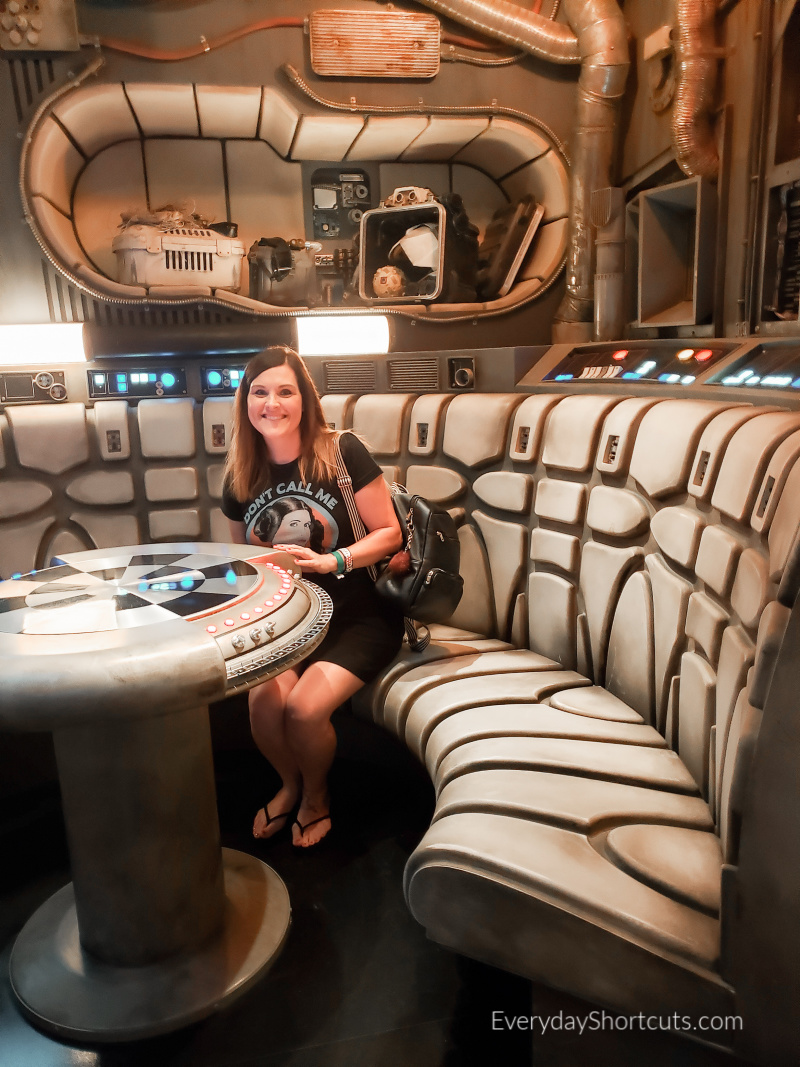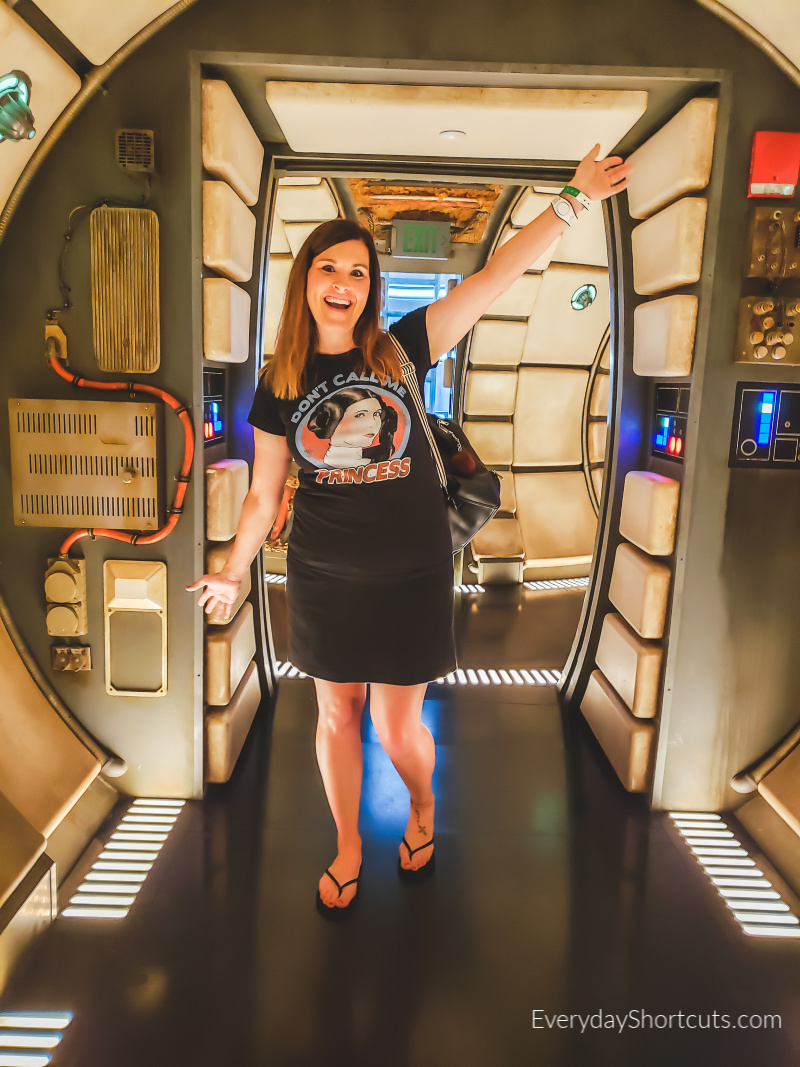 Millennium Falcon Smuggler's Run
The premier attraction at Star Wars Galaxy's Edge is the Millennium Falcon. This exciting thrill right combines simulated motion with real-time visuals that sync with whatever you do in the cockpit. This is your chance to truly feel what it's like to pilot the Millennium Falcon. The six-seater is a unique Disney ride that has specific positions to fill and what you do in the ride matters. Do you want to be one of the co-pilots, or would you rather be a gunner or engineer? Share your comments below.