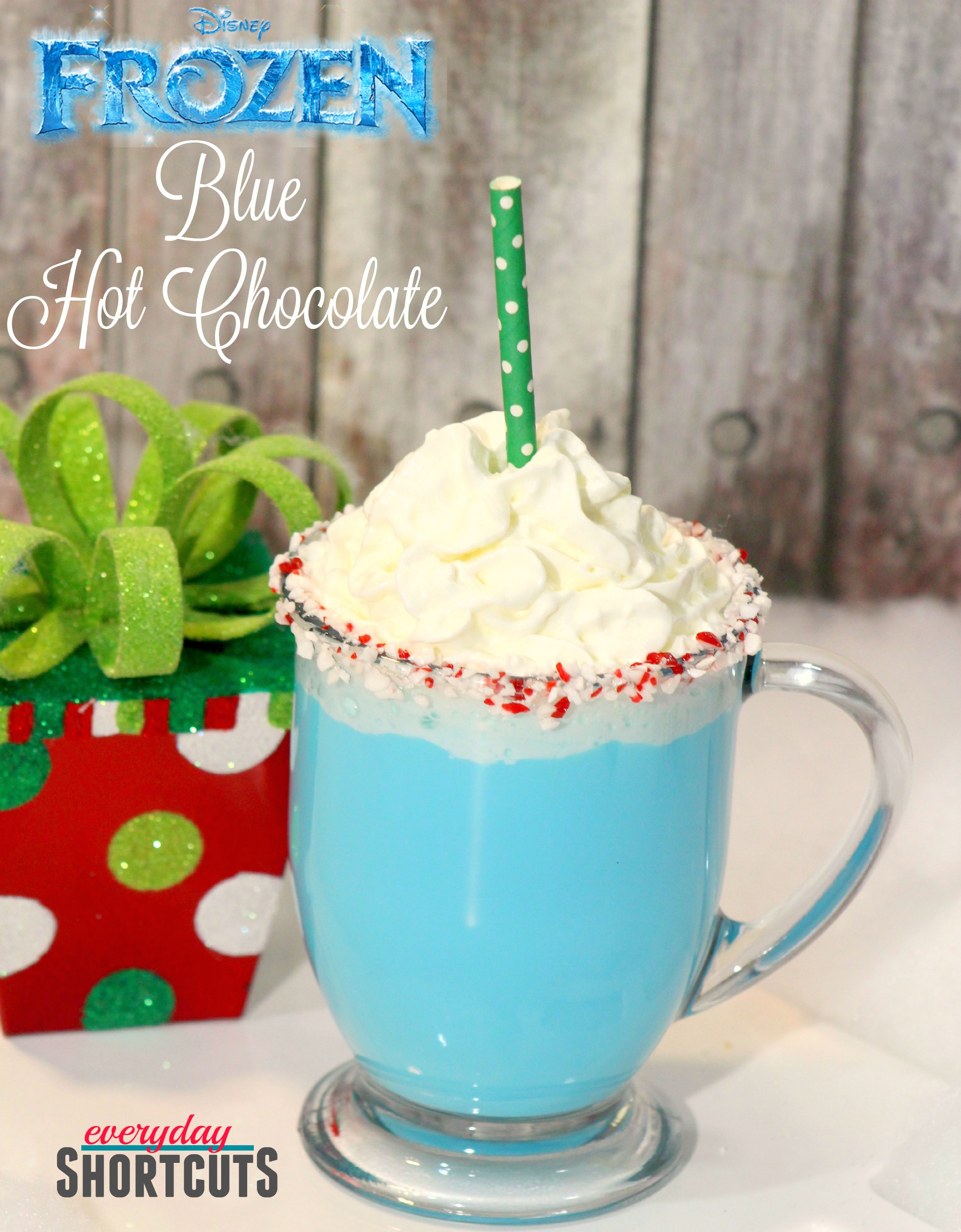 This is one hot chocolate I will not let go! The combination of the ingredients in this recipe for Frozen Blue Hot Chocolate makes this no ordinary hot chocolate. Kids (and adults) will love the taste and be asking for more. Enjoy a cup while watching the Disney movie Frozen!
Frozen Blue Hot Chocolate
(makes 5 cups)
Ingredients
4 C whole milk
1 tsp. vanilla extract
1 C Ghirardelli white chocolate wafers, cut into small pieces
whipped cream
several drops of blue gel food coloring
corn syrup
crushed candy
Directions
Combine milk, vanilla and white chocolate in a medium saucepan, stir to mix.
Heat the white chocolate hot chocolate on medium-low heat, stirring occasionally, until it comes to a simmer. (Do not let it come to a boil.)
Take off of the heat.
Stir in the blue gel food coloring.
Pour some corn syrup onto a plate.
Put the crush candy canes into a deep bowl.
Dip your hot cocoa cup into the corn syrup plate.
Automatically dip the same cup into the bowl of blue sprinkles.
Carefully pour the hot cocoa into the cup.
Top with whipping cream.