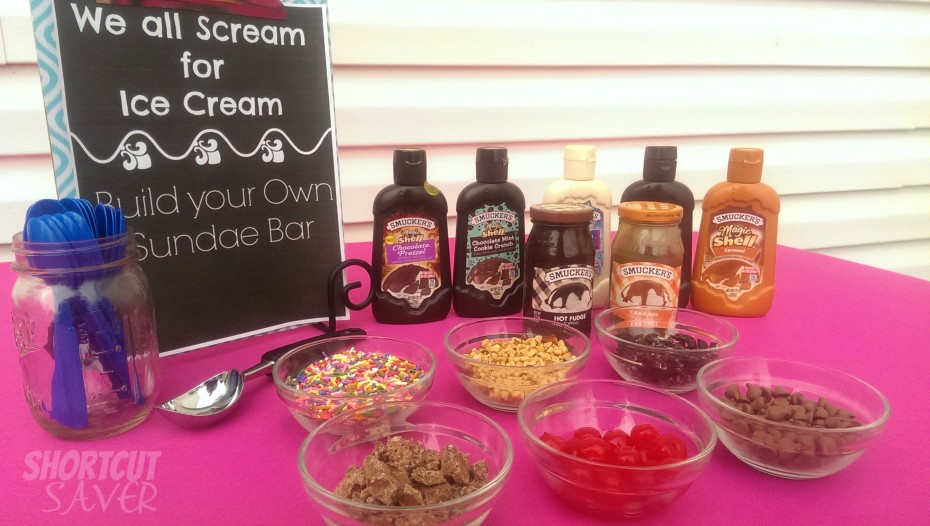 Family time is everything to me especially since my kids are getting older. One way to get the entire family together is by turning a normal day into a 'Sundae'. I am talking about ice cream sundae's with Smucker's Toppings that can be found at Walmart. This is a fun occasion for us as we can come up with many different creations that is uniquely our own using the Smucker's Toppings.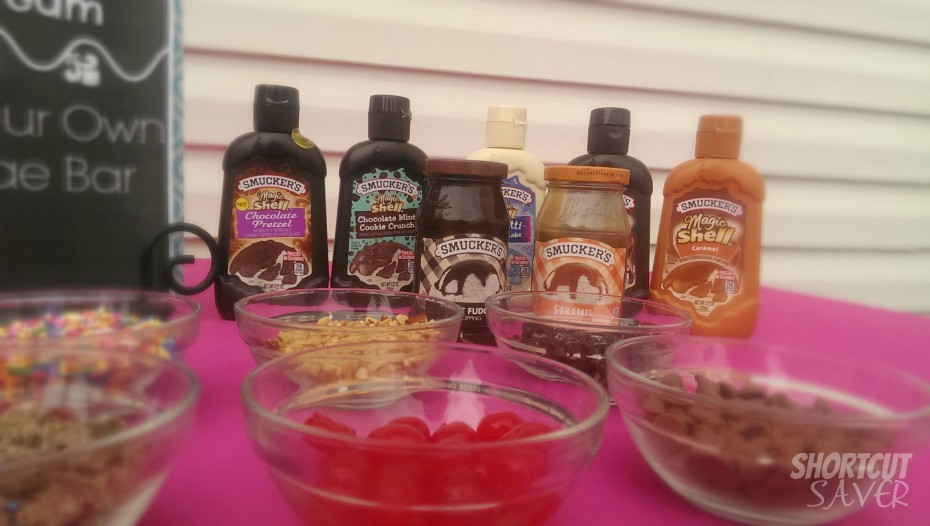 How we do it is by setting up a DIY Sundae Bar on our table. Then, everyone grabs a bowl, dishes out the ice cream, and then adds the Smucker's Toppings along with fresh fruit, sprinkles, whipped cream, nuts, or candy on top.
How to Create a DIY Sundae Bar
Pick out the Ice Cream. I like to choose the basic two flavors: Chocolate and Vanilla but feel free to add whatever flavors of ice cream you desire to your sundae bar.
Choose Smucker's Toppings. By adding a variety of Smucker's Ice Cream toppings, your guests will be able to come up with some delicious creations. Try adding the caramel, hot fudge, and different flavors of magic shell.
Pick the toppings. Sort out a variety of toppings such as fruit, candy, oreo's, whipped cream and more. I find that using a separate container for each topping with a spoon makes it easy to scoop and add to your sundae.
Set up the Sundae Bar. Now that you have everything together, you can set up your Sundae Bar using the varieties of ice cream, Smucker's Toppings, and other toppings. Arrange the display for the occasion and enjoy.
See how you can turn any ordinary bowl of ice cream into a fun occasion with Smucker's Toppings. Some of the creations we came up with are listed below.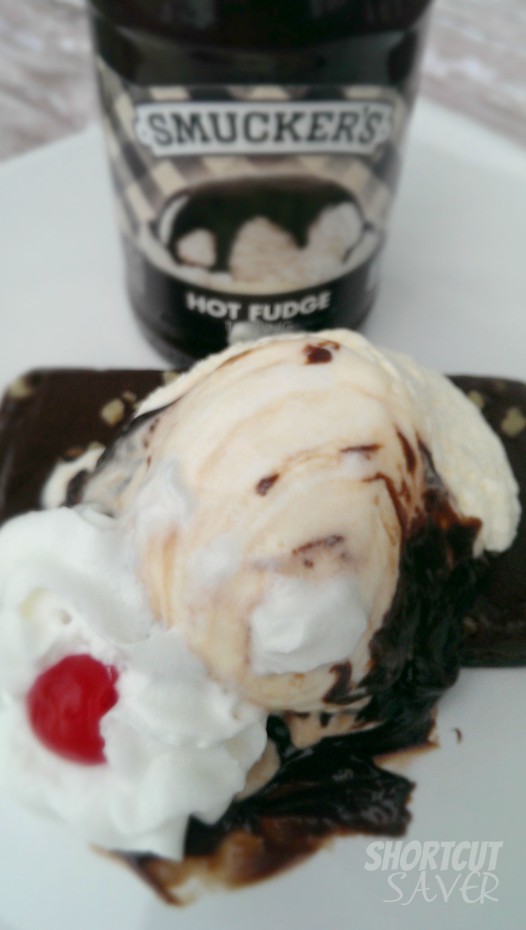 Hot Fudge Brownie Sundae covered with Smucker's Hot Fudge, whipped cream, and a cherry.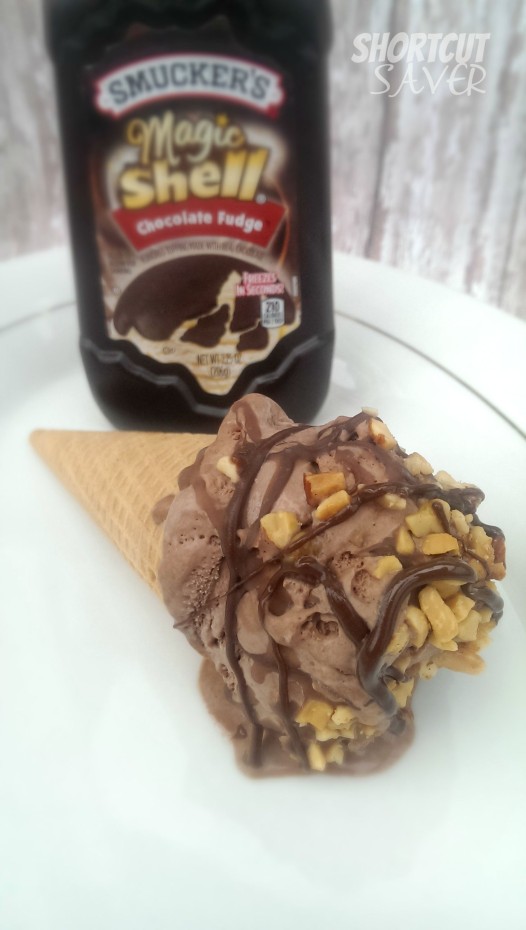 Sundae Cone covered with Smucker's Chocolate Fudge Magic Shell and nuts.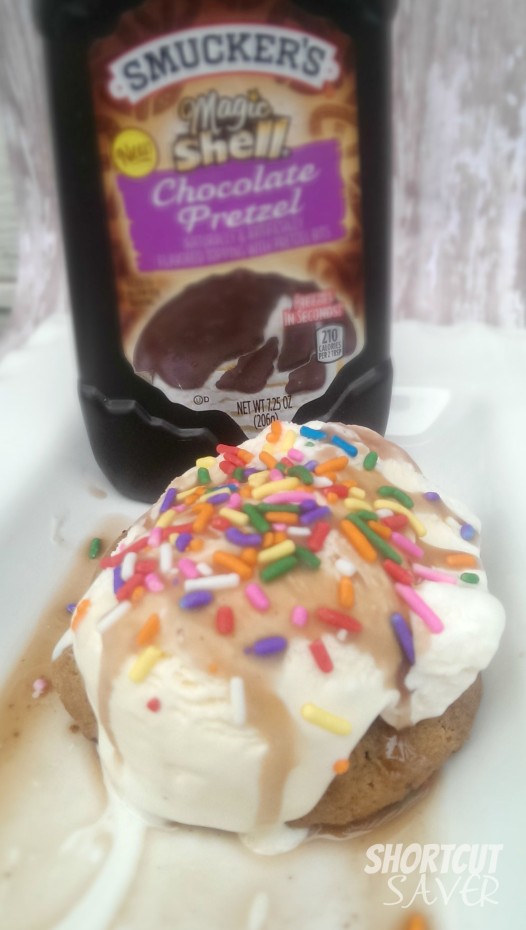 Ice Cream Cookie Sandwich Sundae covered in Smucker's Pretzel Magic Shell with a scoop of vanilla ice cream on top, and sprinkles.
What creation are you going to make for your #SundaeFundae?
Disclosure: This post has been compensated by the J.M. Smucker Company. All opinions are 100% my own.