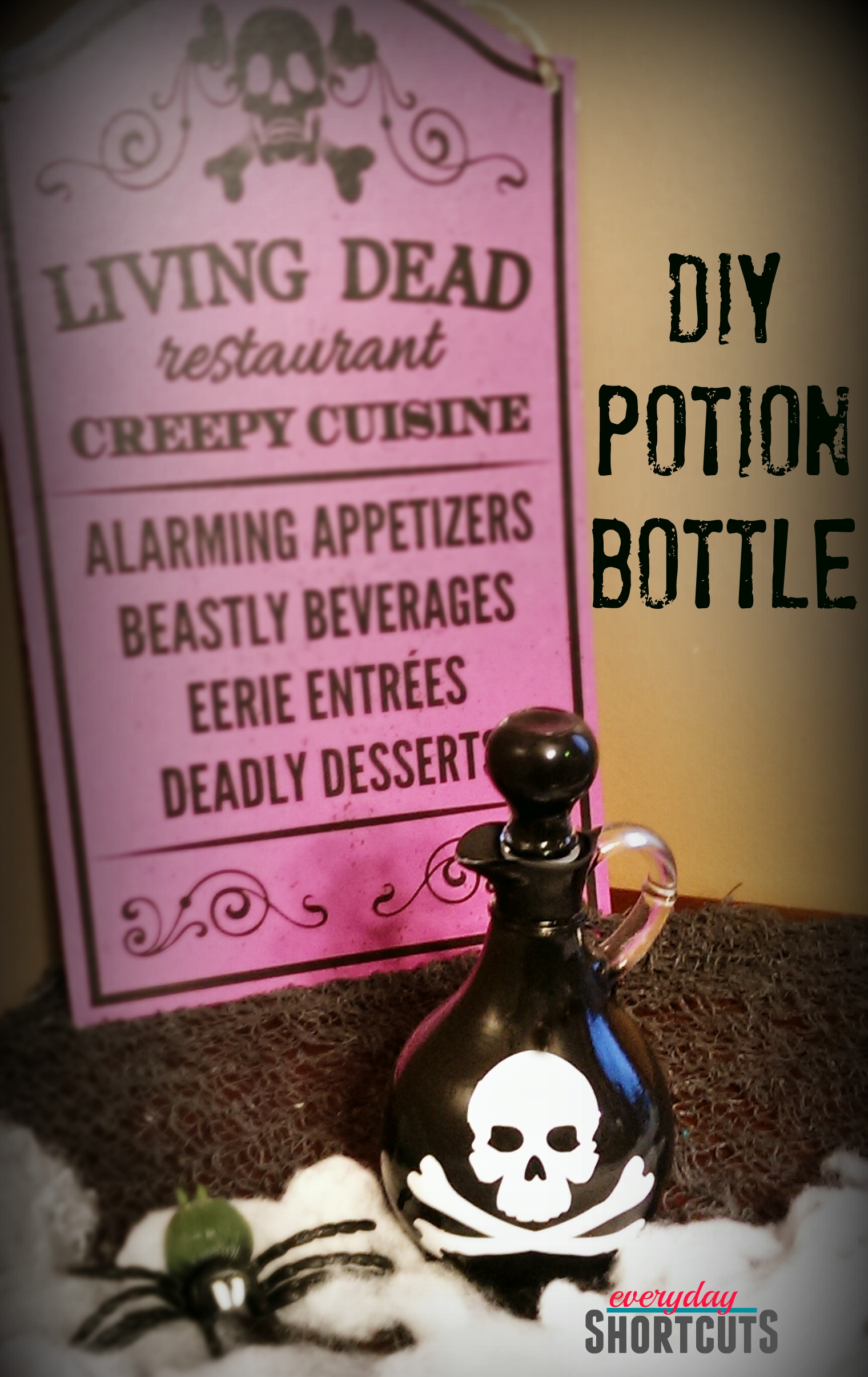 The perfect addition to your Halloween party would be this DIY Potion Bottle. It is easy to make and is an inexpensive way to decorate. The bottle that I used was found at Walmart in housewares but you could use just about any bottle lying around the house.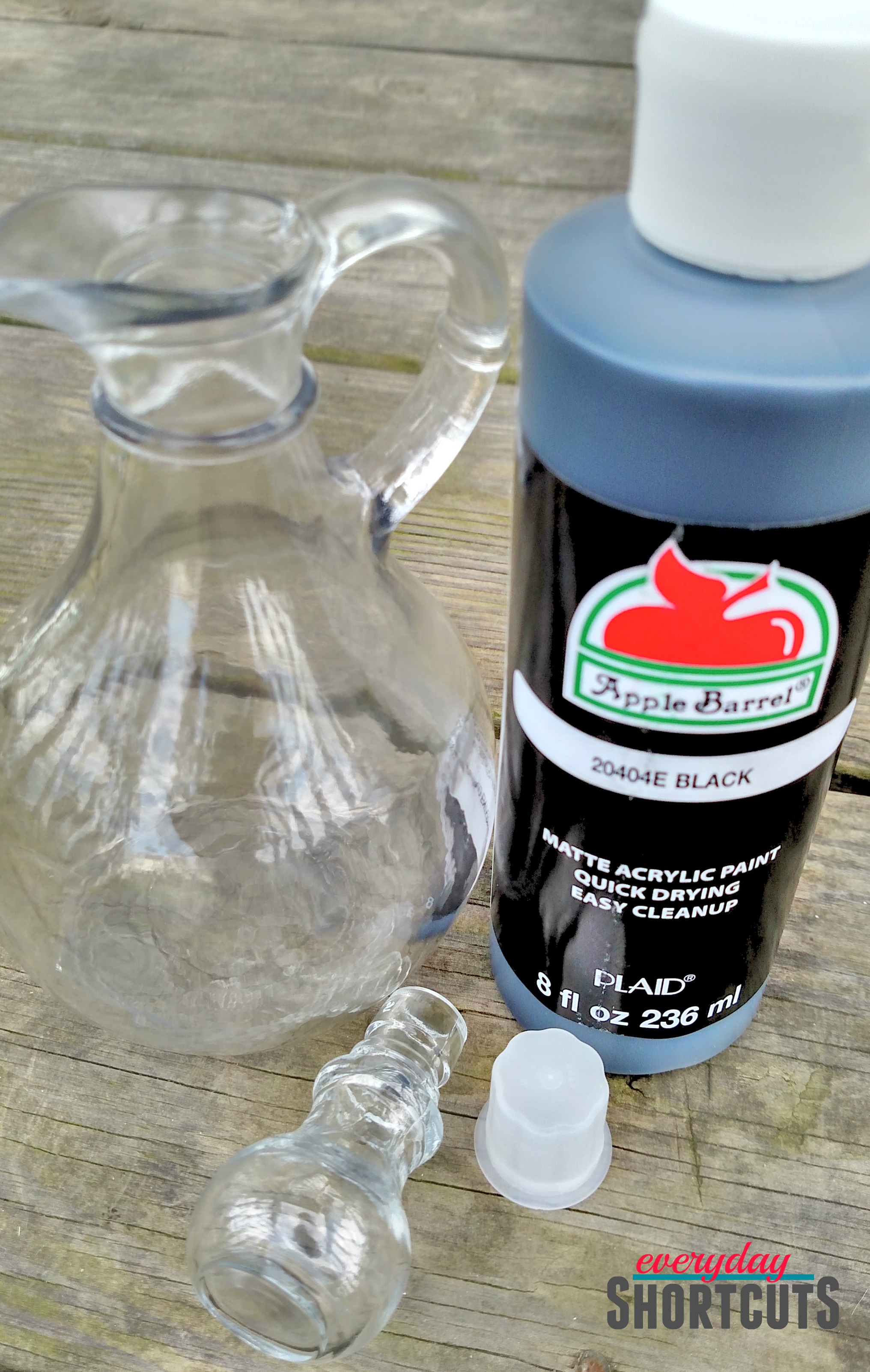 DIY Potion Bottle
Supplies Needed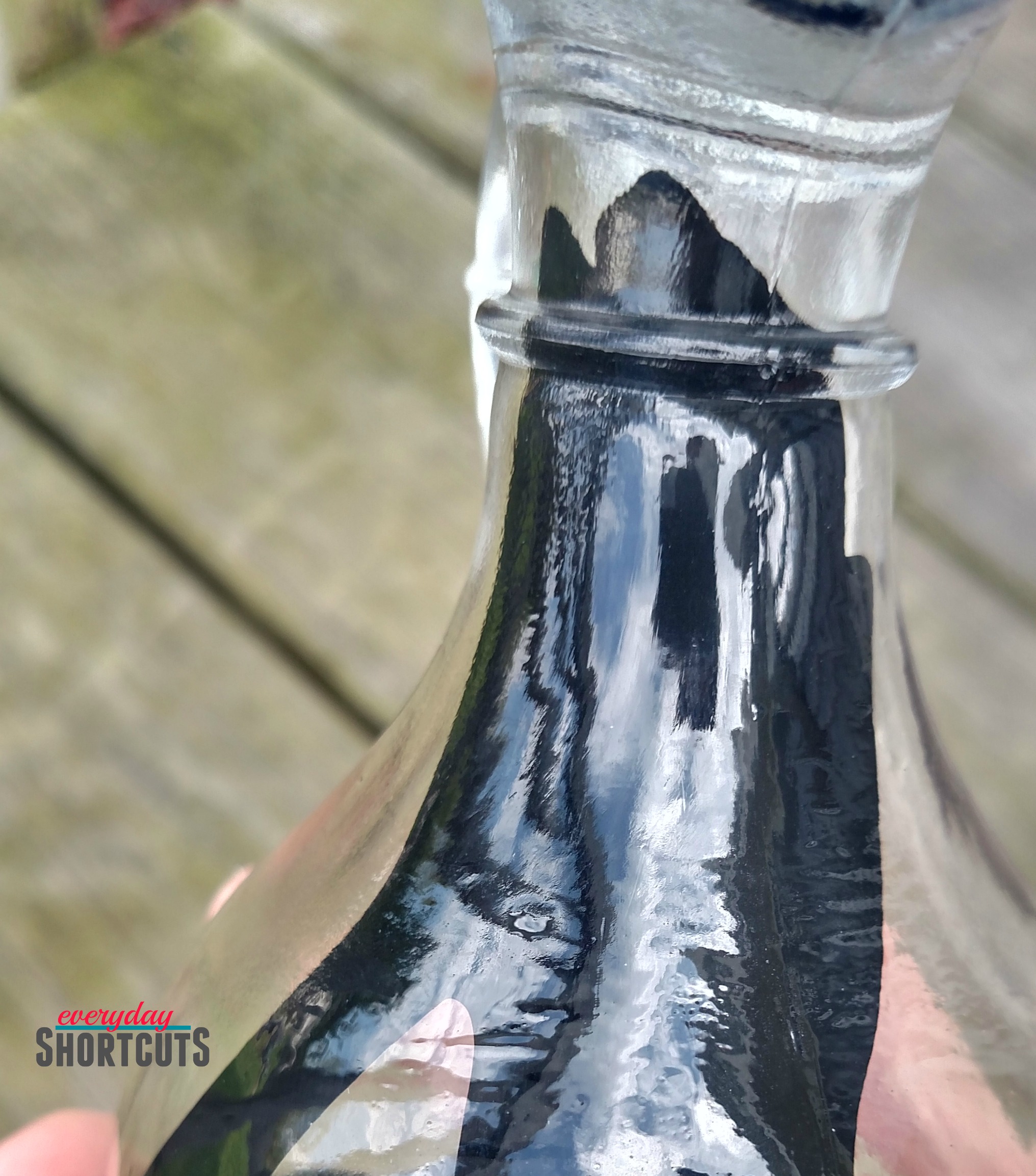 Directions
Make sure glass bottle is clean and pour a little bit at a time of the black acrylic paint into the bottle.
Swirl the black paint around inside the bottle until it is completely covered and allow to dry. If you have a cap do the same.
Using a Silhouette machine choose a skull from the pictures provided or create your own.
Insert the White permanent vinyl into the Silhouette machine and follow the instructions on your computer to cut.
Once cut, apply to the clear vinyl using a credit card to smooth out any bumps.
When you potion bottle is dry, apply the skull that is on the clear vinyl to the bottle using a credit card to smooth out the edges.
Carefully pull of the bottle making sure it is sticking to the bottle. If the bottle is shaped different you may need to go over it with the credit card again to smooth it out.
Put the top on and you are ready to decorate.