Turn an old tire into a super chic ottoman with this DIY Ottoman tutorial and just a few materials to make it! It's the perfect ottoman for an extra seat in your living, patio or sunroom!
Lately I've been obsessed with redecorating my house using items that I already have by either making something new or just rearranging. Being a large family we never seem to have enough seating areas and wanted something for when we watch movies or for a quiet place to read.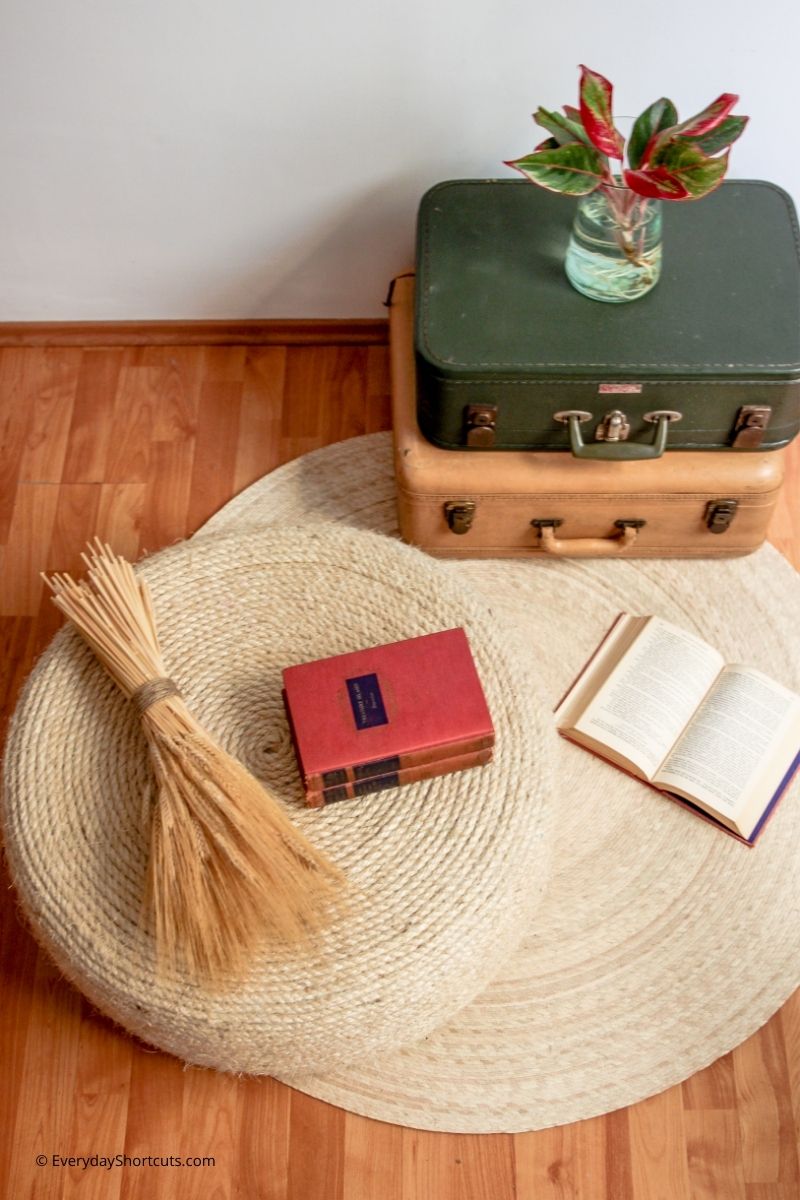 Easy DIY Rope Tire Ottoman
I already had a old tire in the garage along with some rope and the rest of the supplies. My husband had to cut the piece of plywood to fit the top of the tire and the rest of the work I did myself. It was so easy to make and didn't cost me anything to make. Even if you didn't have the supplies on hand it will be inexpensive to make. I love how it turned out and I think you will like it too!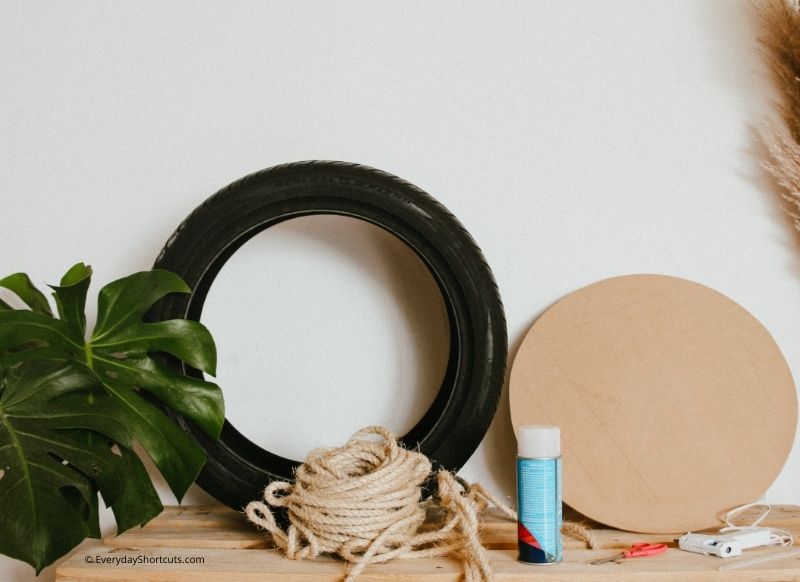 Materials Needed
Old tire
180 -200 feet of ⅜" rope (more info on that on notes below)
2 pieces of circular plywood (same diameter as your tire)
Hot glue gun and glue sticks
Sealant (optional)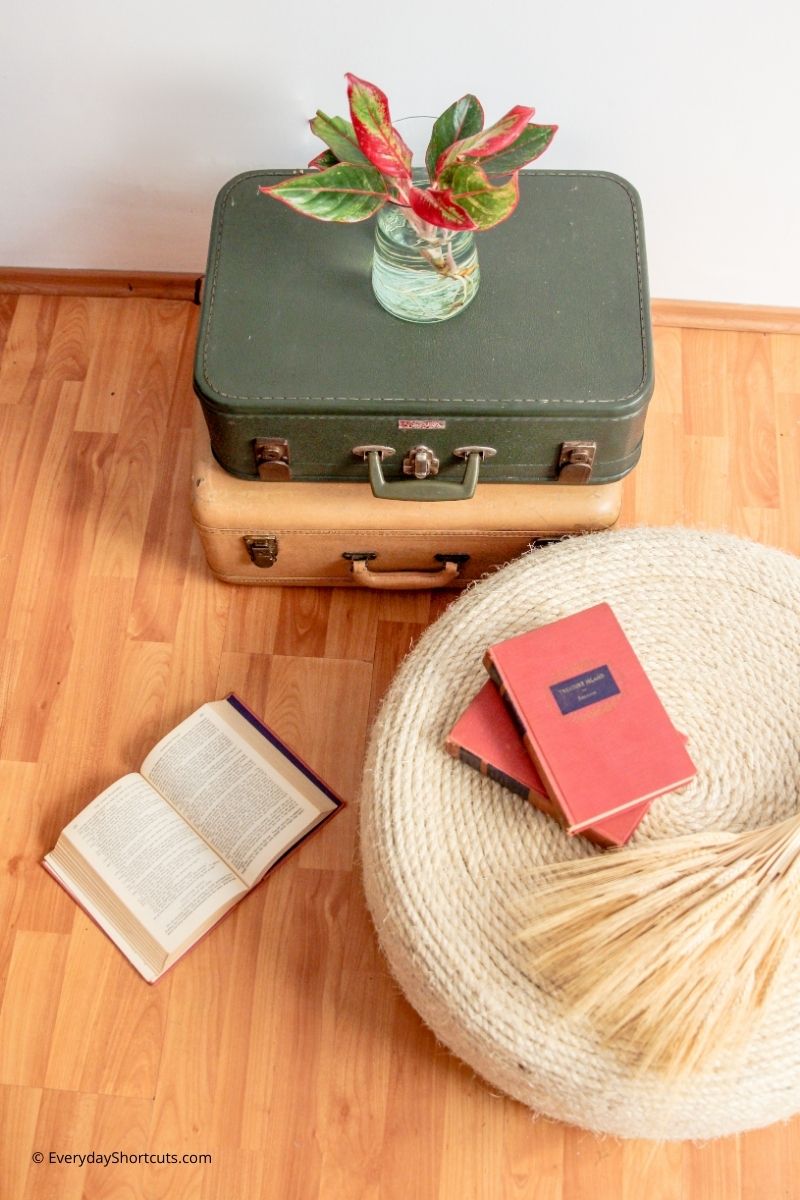 How to Make a Tire Ottoman
If you're using a used tired, scrub it with water to clean. Make sure it is thoroughly dry before continuing this tutorial.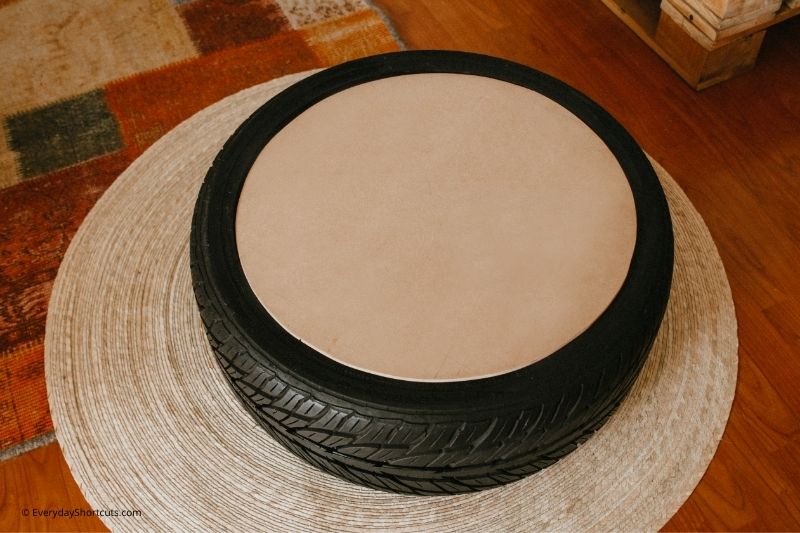 Glue one piece of the circular plywood to the top and bottom of the tire. Optimally, you can also screw the wood, but it doesn't necessarily need to be 100% secure as the rope will make sure everything stays in place!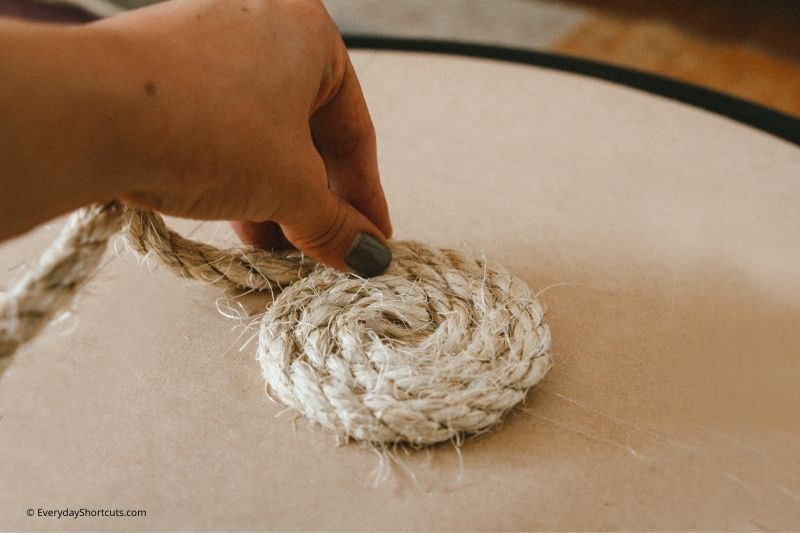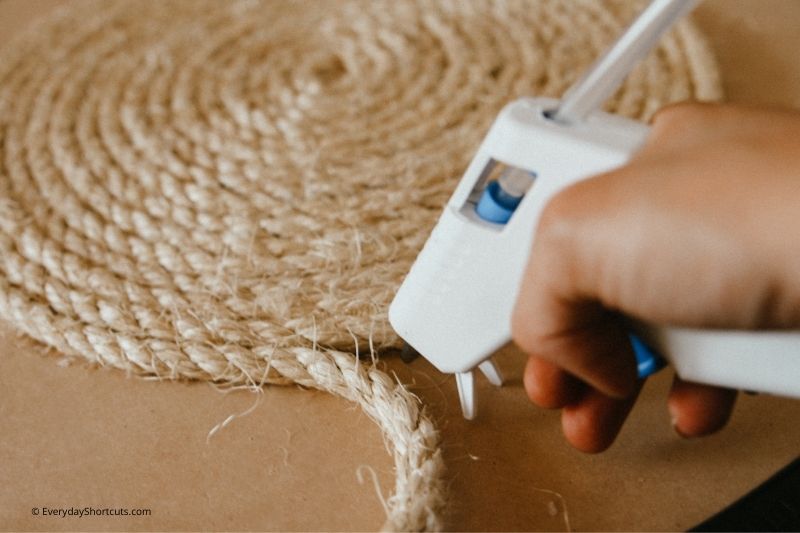 Begin to coil the rope around the center of the plywood, applying glue on each round and pressing down hard to make sure it's secure.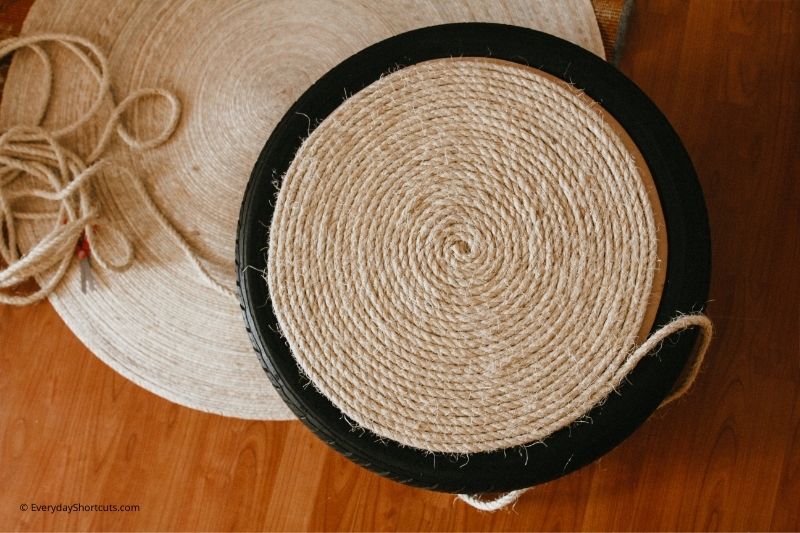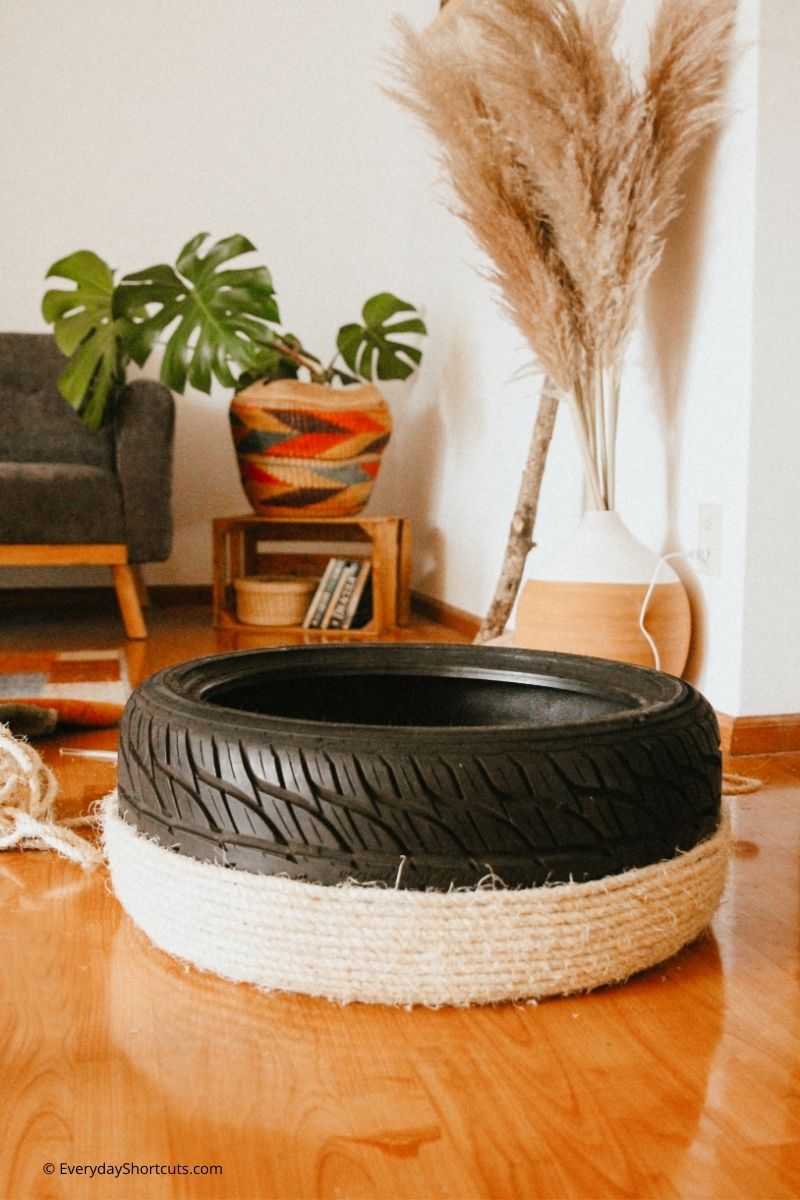 Continue coiling the rope around the tire until it's fully covered. For the rim, I recommend gluing the rope to the tire, but occasionally gluing the rope together to make sure it's secure and no openings are left that will reveal the tire.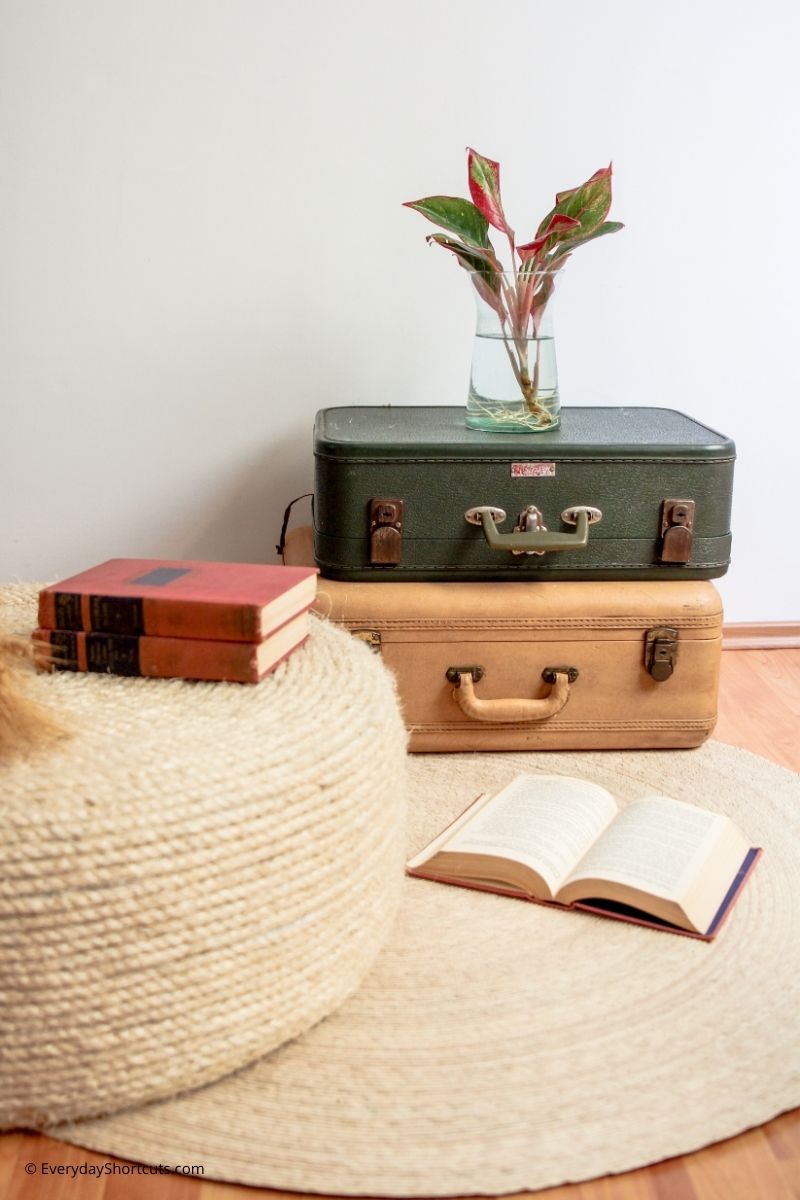 Once you reach the bottom, cut down the rope with your scissors or flip it over to continue coiling to cover the bottom plywood (this step is optional, as the wood will not be visible as it will be facing down).
Optional: Cover the ottoman with a coat of sealer.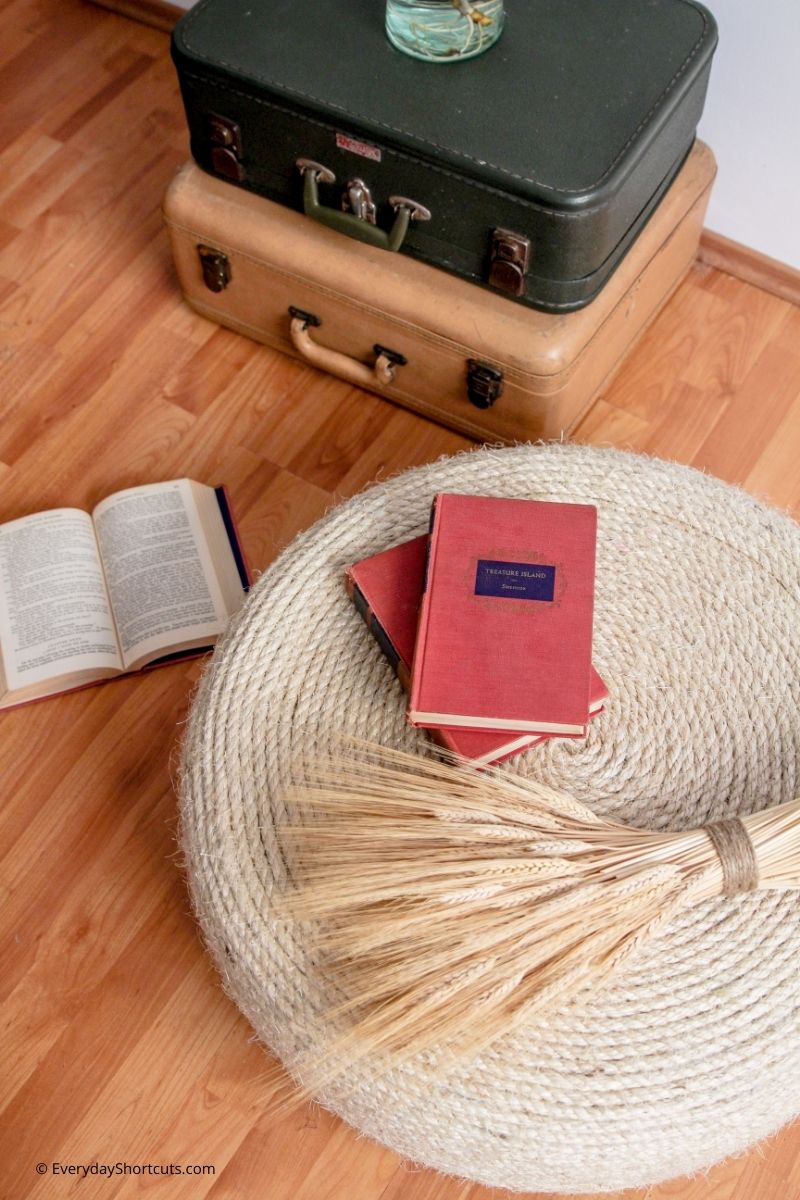 A Couple of Notes
I used nylon rope to make this but you can also use other fibers like sisal or jute if you want to create something more custom.
The rope length might vary depending on the size of the tire. I recommend getting more rope than expected just in case (for reference, my tire has a 24-inch diameter and is 9 inches tall).