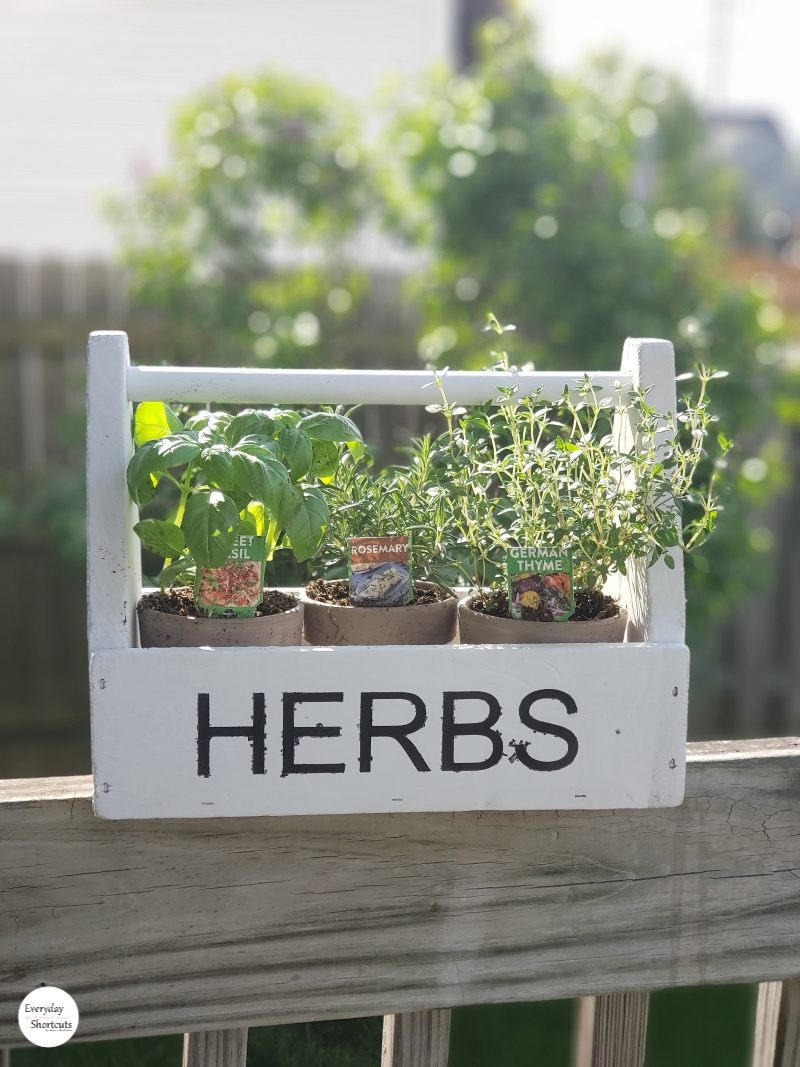 When you don't have a lot of room but want some fresh herbs this simple diy herbs garden box is just for you. It's the right size for your kitchen counter top, window sill or plant stand near by a window.
I like to repurpose any time that I can and had this wooden tool box from a gift set that I got. If you don't have something like this at home, you can shop you local thrift store or find one online.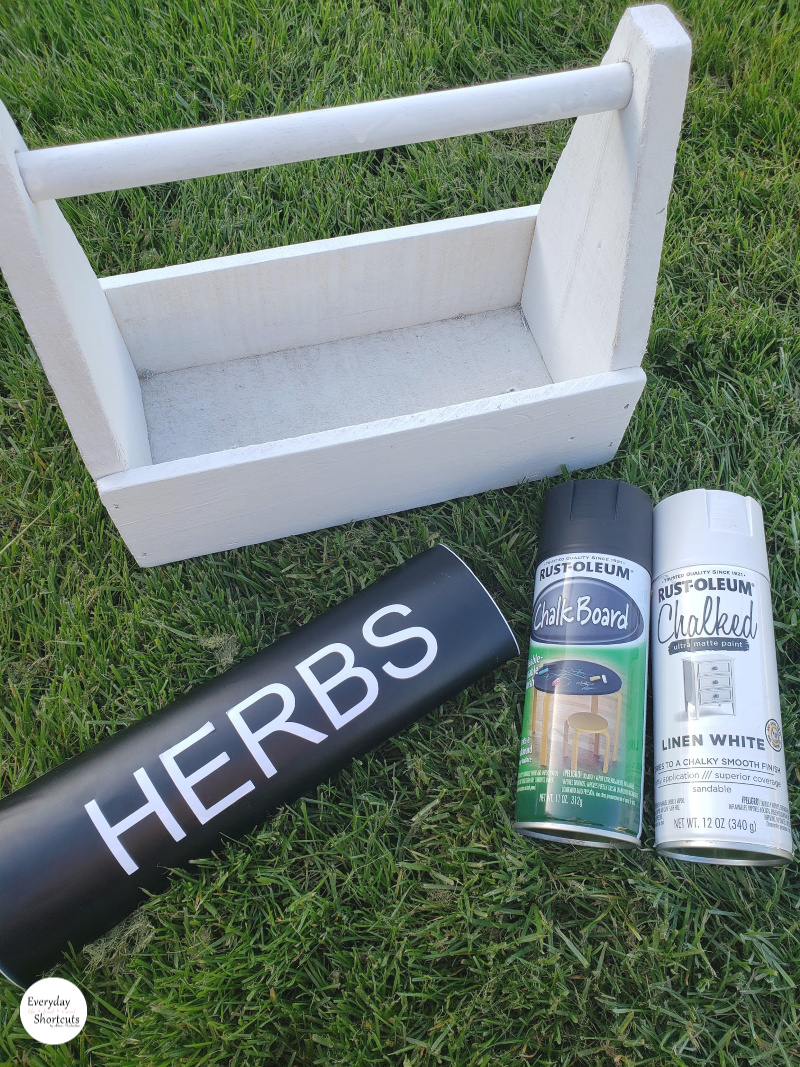 DIY Herbs Garden Box
Supplies Needed
Light Sandpaper
White Chalk Spray Paint
Black Spray Paint
Silhouette Machine
Vinyl
Terracotta Pots (size depends on the herb plant)
Wood Box
Hot Glue Gun
Hot Glue Sticks
Directions
Lightly sand box the box with sandpaper to roughen up the edges and such a bit. Dust off any particles with a clean dry brush or towel.
Spray the entire box using the white chalk spray paint and let dry.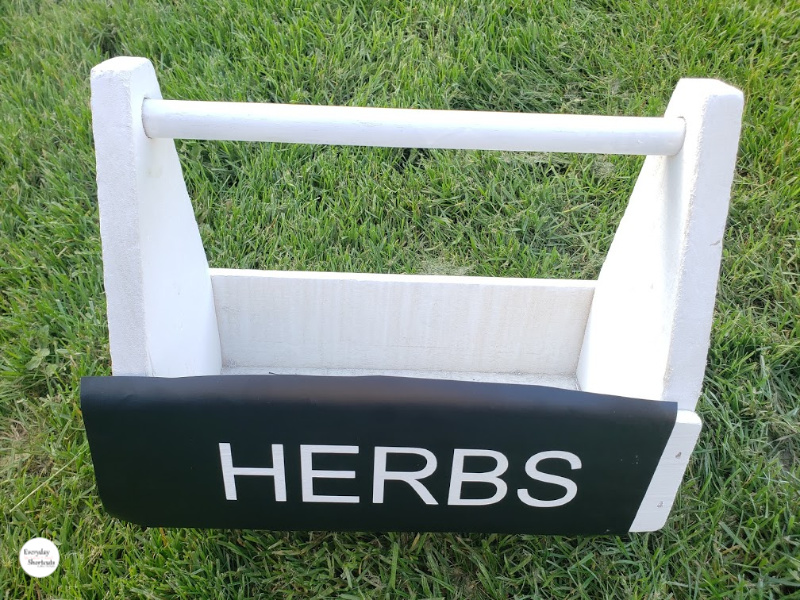 Using a Silhouette machine, create your stencil using the word "HERBS" to whatever font you want and cut it out on vinyl.
Peel out the vinyl letters to create your stencil and stick on the box securely where you want the word to be.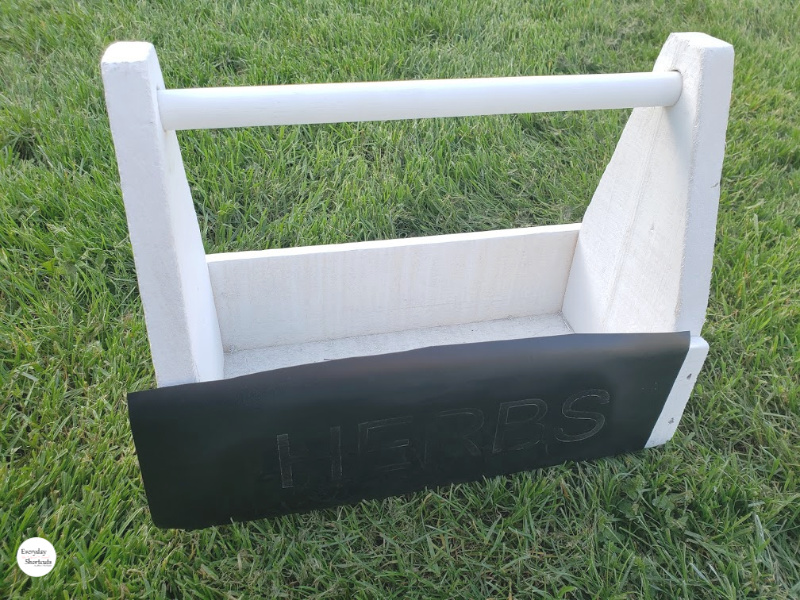 Using the black spray paint, spray on the stencil letter cutouts and let dry.
After it dries for about 20-30 minutes peel off the stencil carefully.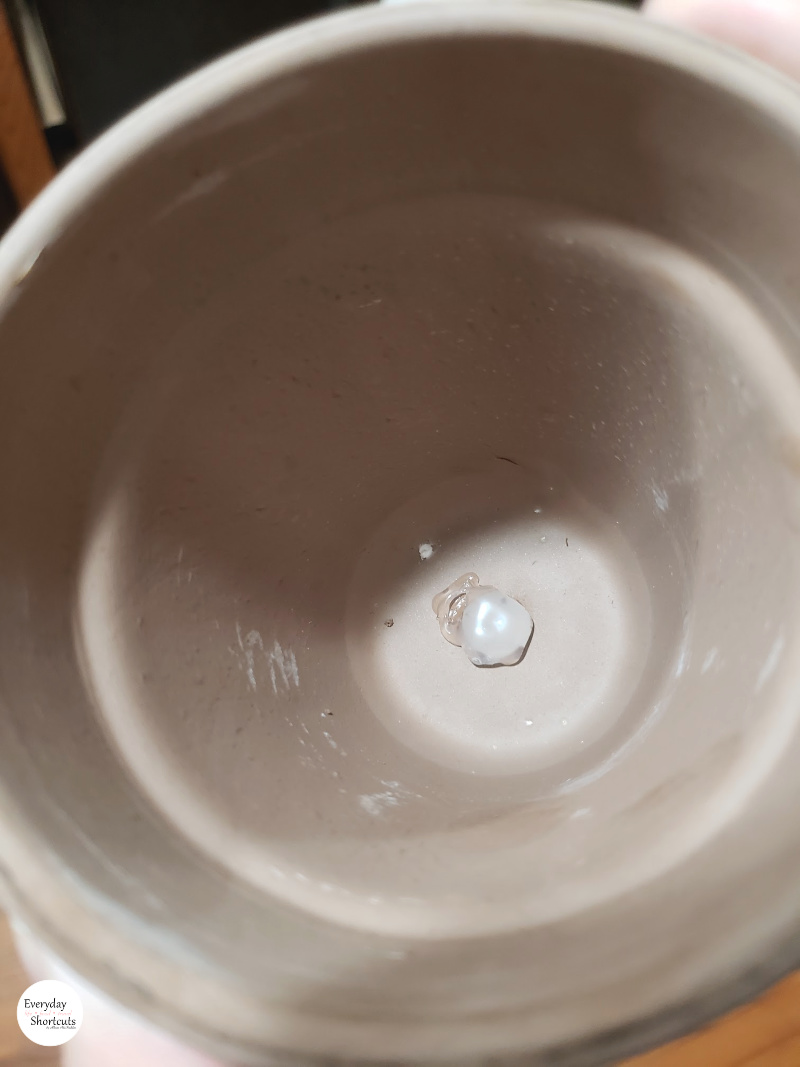 Add a glue stick to the hot glue gun and let it heat up. I like to use the gorilla glue sticks as they are a stronger hold.
Plug the hole in each terracotta pot with the hot glue and let dry.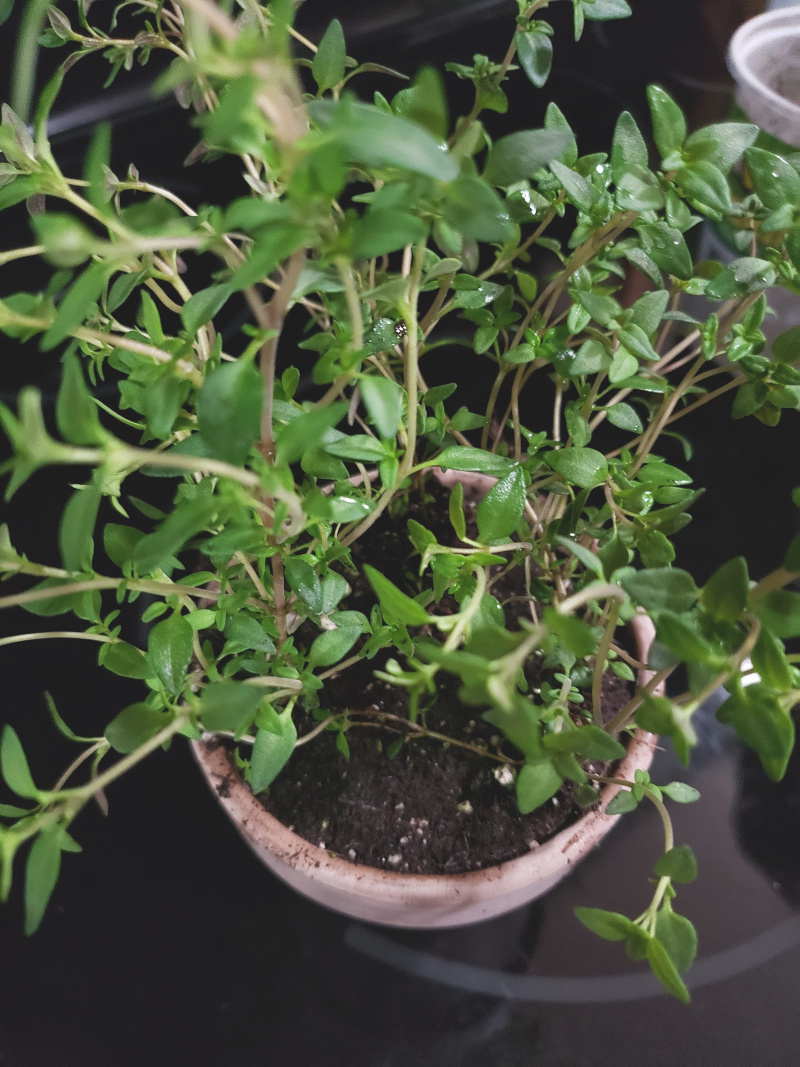 Once the glue is dry fill each terracotta pot with potting soil halfway and add your herb plant. Then, fill the remaining pot with potting soil.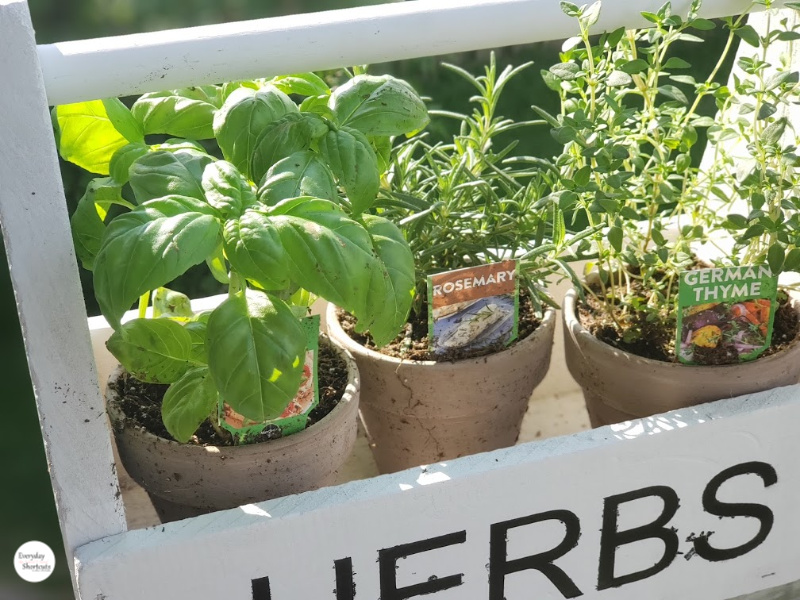 Add each terracotta pot to the wooden box and water each one.
Place the herb garden box in an area where it can get a lot of sunlight and be sure to water them often.
Enjoy fresh herbs whenever you want them!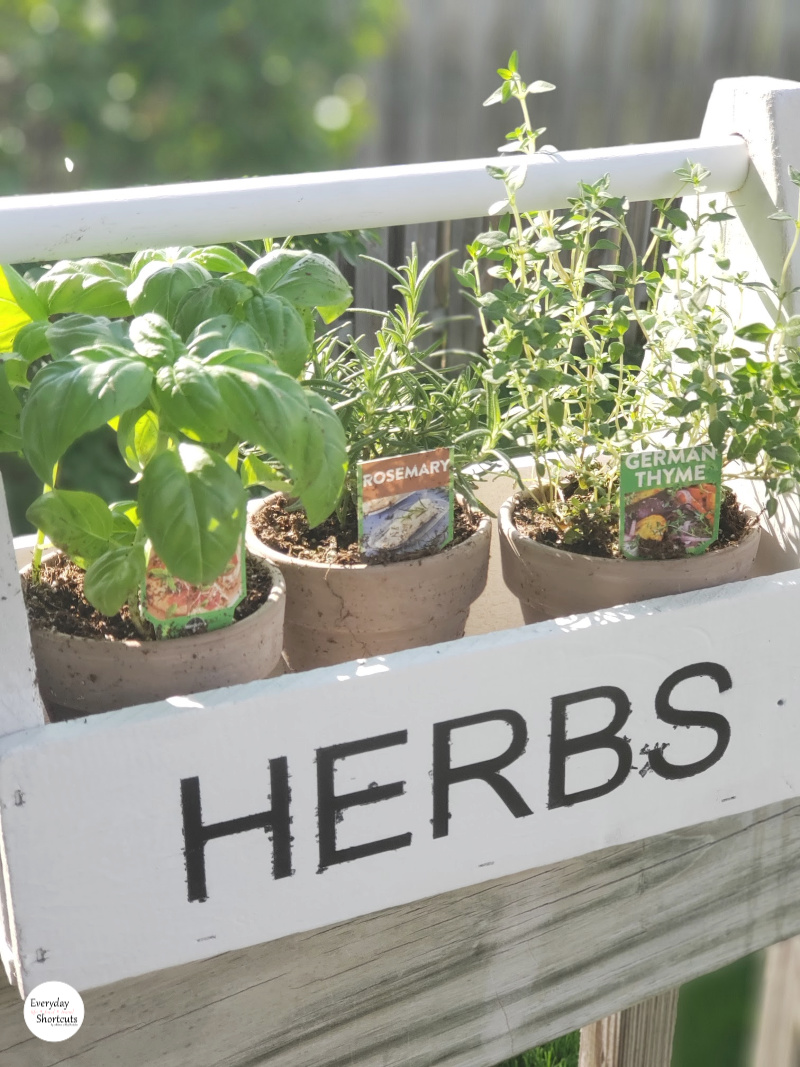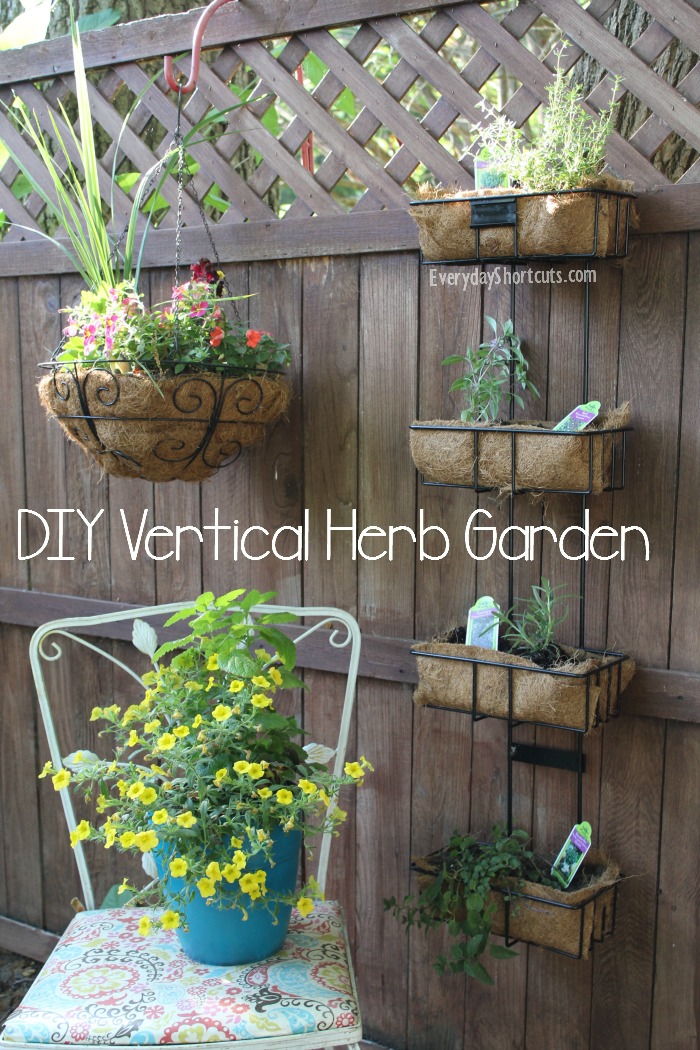 If you're looking for a larger size herb garden, check out this DIY Vertical Herb Garden.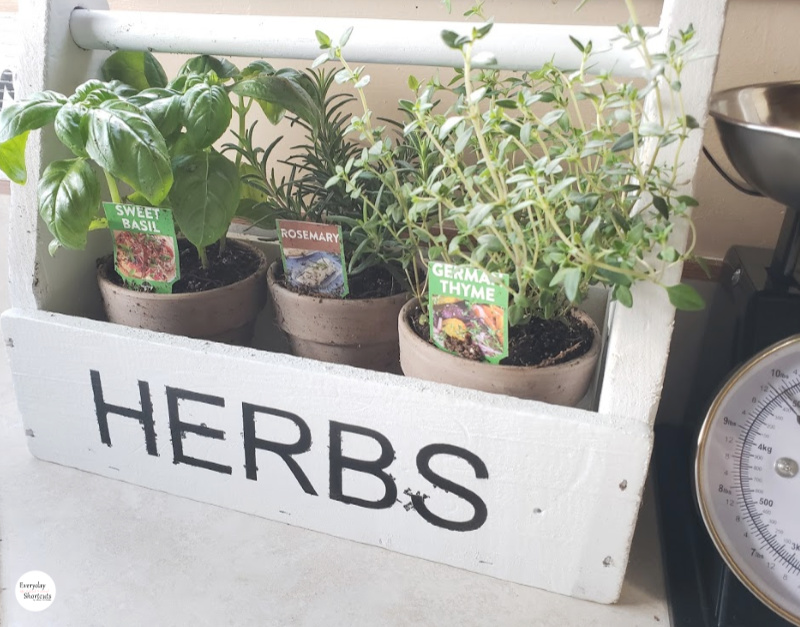 Which herbs are the best to grow indoors?
You can easily grow your own herbs indoors all year long with the proper supplies. The herbs that grow indoors the best are basil, parsley, chives, mint, thyme, and oregano.
How much sun does a herb garden need?
Whether you are growing herbs indoors or outdoors, herbs need plenty of sunlight. At least 4 hours to be exact. If the sun is too hot, try to put them in shade for a bit so they don't burn in the sun. And don't forget to water them as some require more water than others. If the soil feels dry, give the herbs some water but don't over water them.
What herbs grow best in pots?
Make sure to pick the right size pot for the herb before you plant. The best herbs to grow in pots are parsley, mint, basil, thyme, rosemary, mint, oregano, and chives.