Disclosure: This shop has been compensated by Collective Bias, Inc. and its advertiser. All opinions are mine alone. #ReadySetGro #CollectiveBias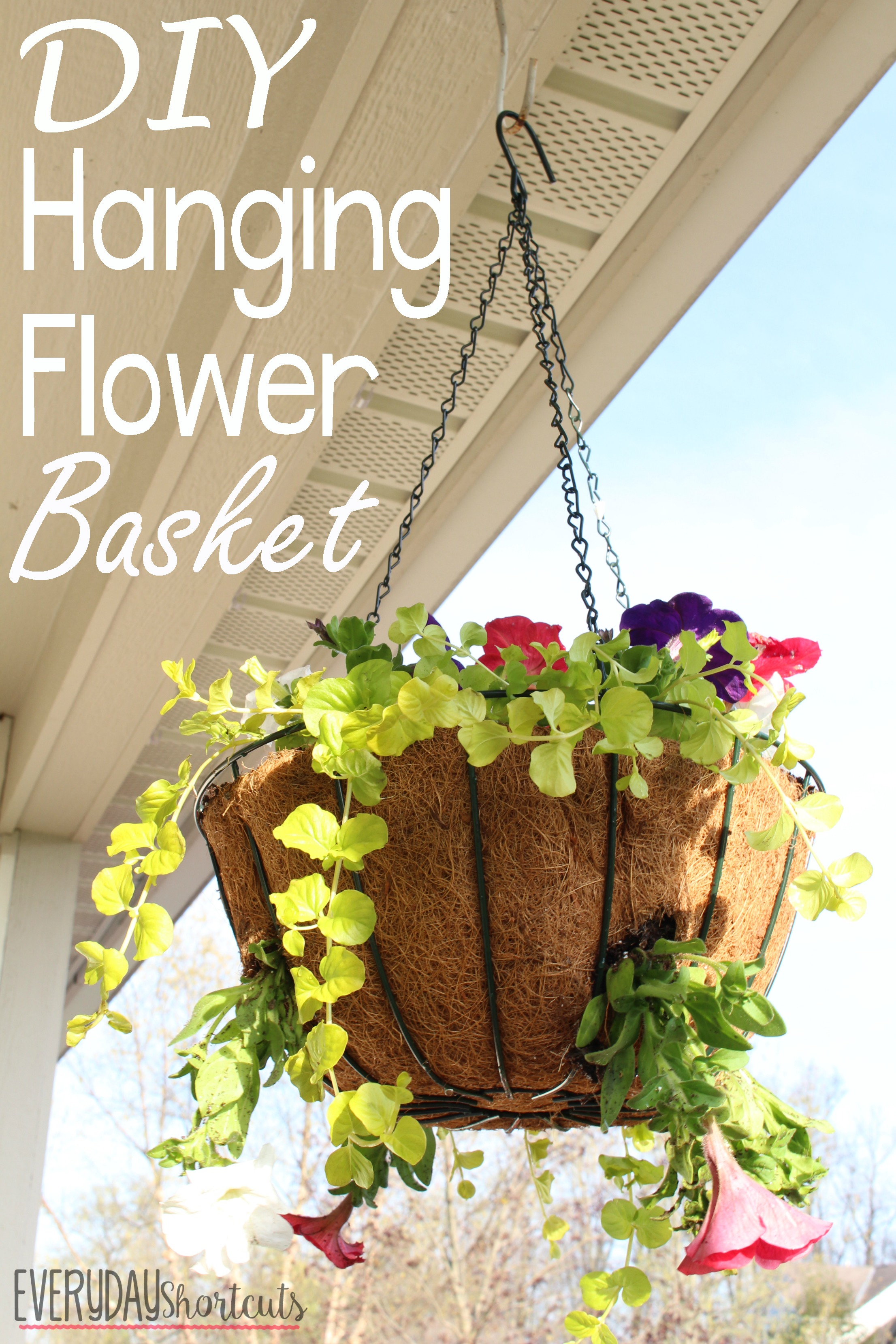 It's that time of year to start planting the flowers around the house. I love this time of year as we get to dress up the outside of our house and get away from the dreaded boring winter look. Adding a hanging flower basket on my front porch makes it look so inviting but I can never seem to find the mixture of colors I want and the prices can be expensive. This year I decided to make my own DIY Hanging Flower Basket to put on my front porch that way I can customize it the way I want.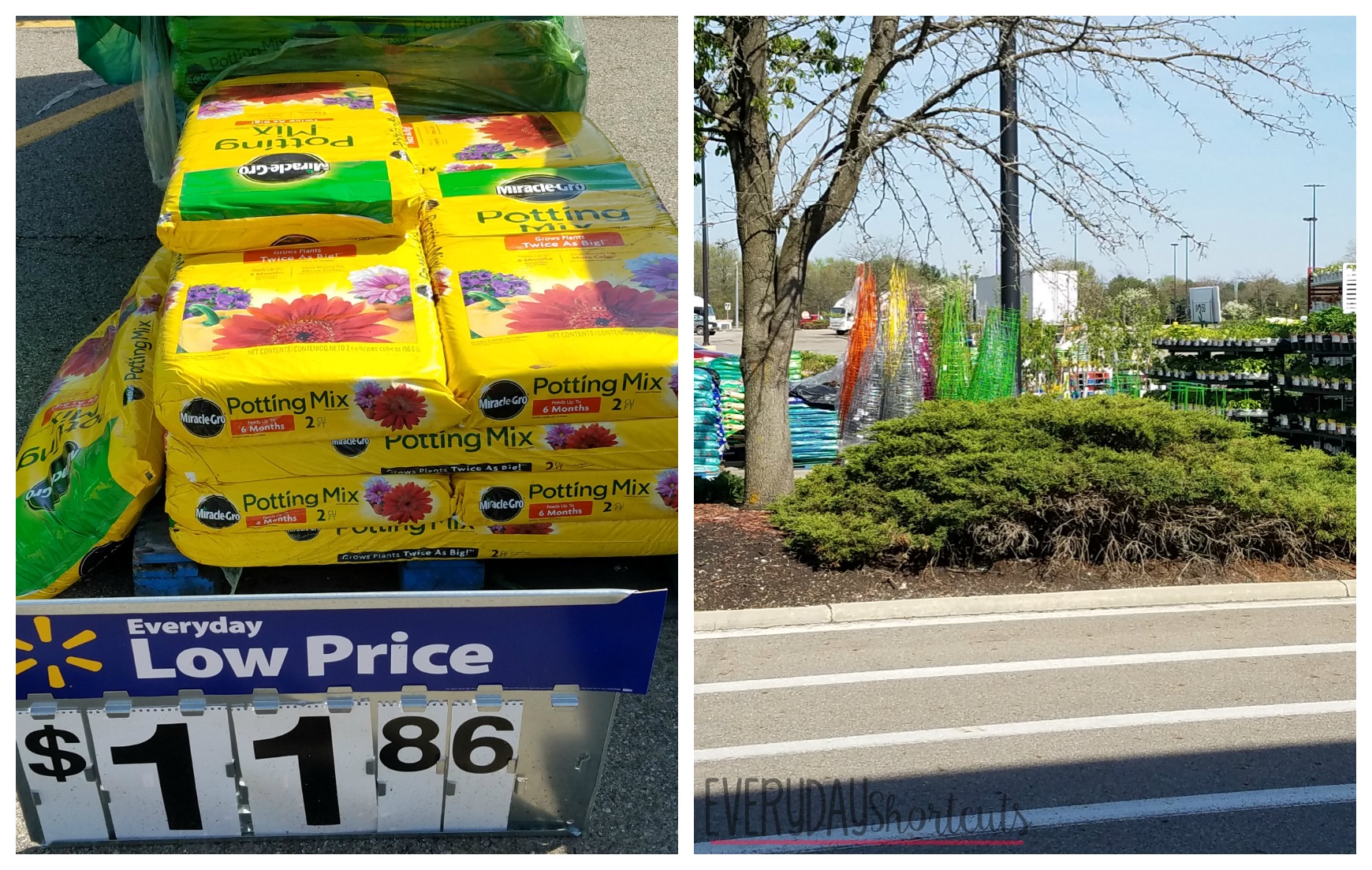 To get started I visited my local Walmart and picked up a bag of 2 cu ft bag of Miracle-Gro® Potting Mix where I found it outside of the garden shop. I also picked up the rest of the supplies needed listed below.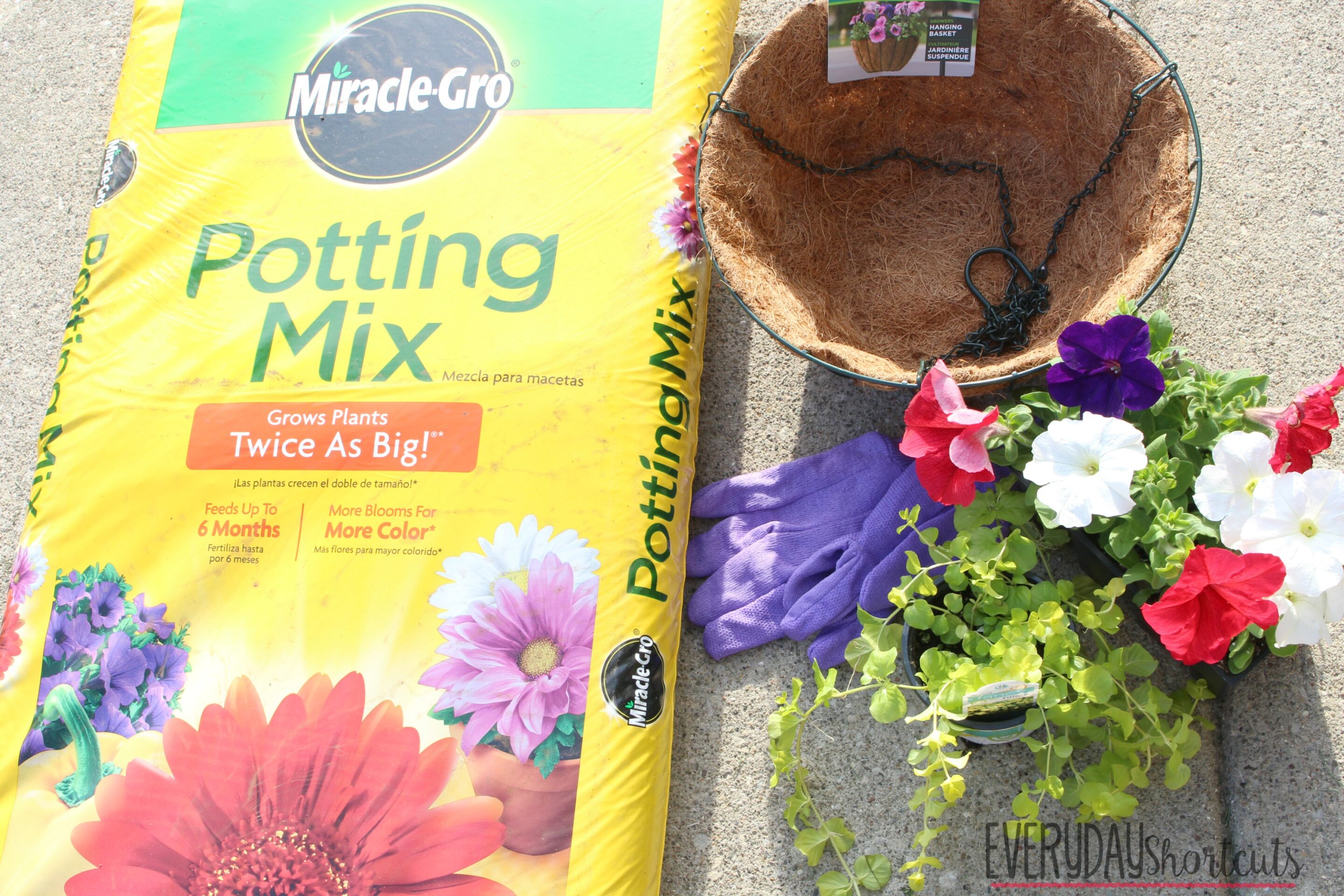 Supplies Needed
Miracle-Gro® Potting Mix
Gloves
Wire framed hanging basket (I used a 12″ basket)
Moss liner
Annual flowers
Fillers greenery
Scissors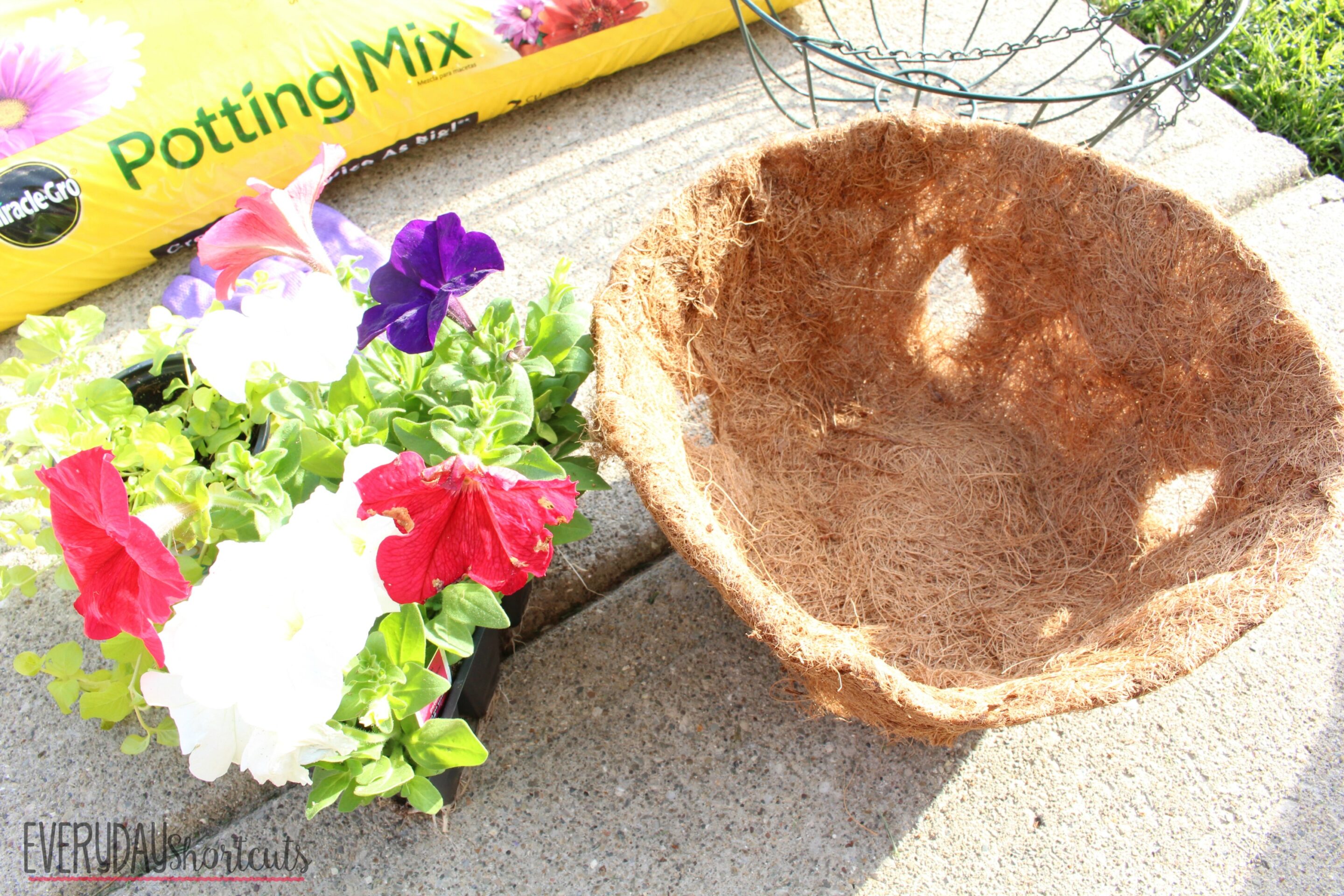 First, cut holes into the sides of the moss lining. I only cut 4 holes but you can cut a few more if you want to add more flowers.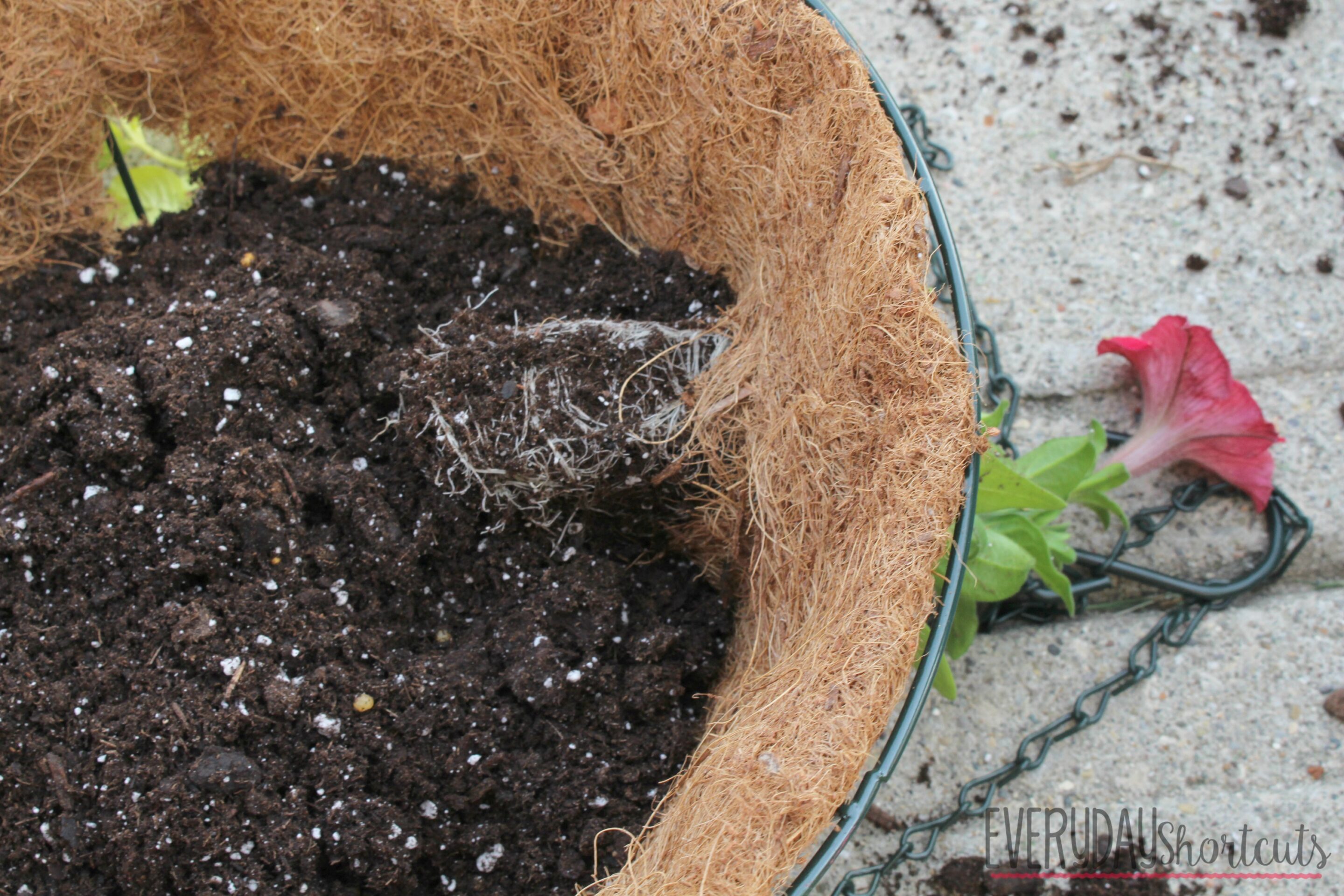 After you have your holes cut and put the moss lining into the bottom of the basket and add some Miracle-Gro® Potting Mix with gloves to the basket. Then, put the flowers you want thru the holes so the so the they are sticking out of the basket.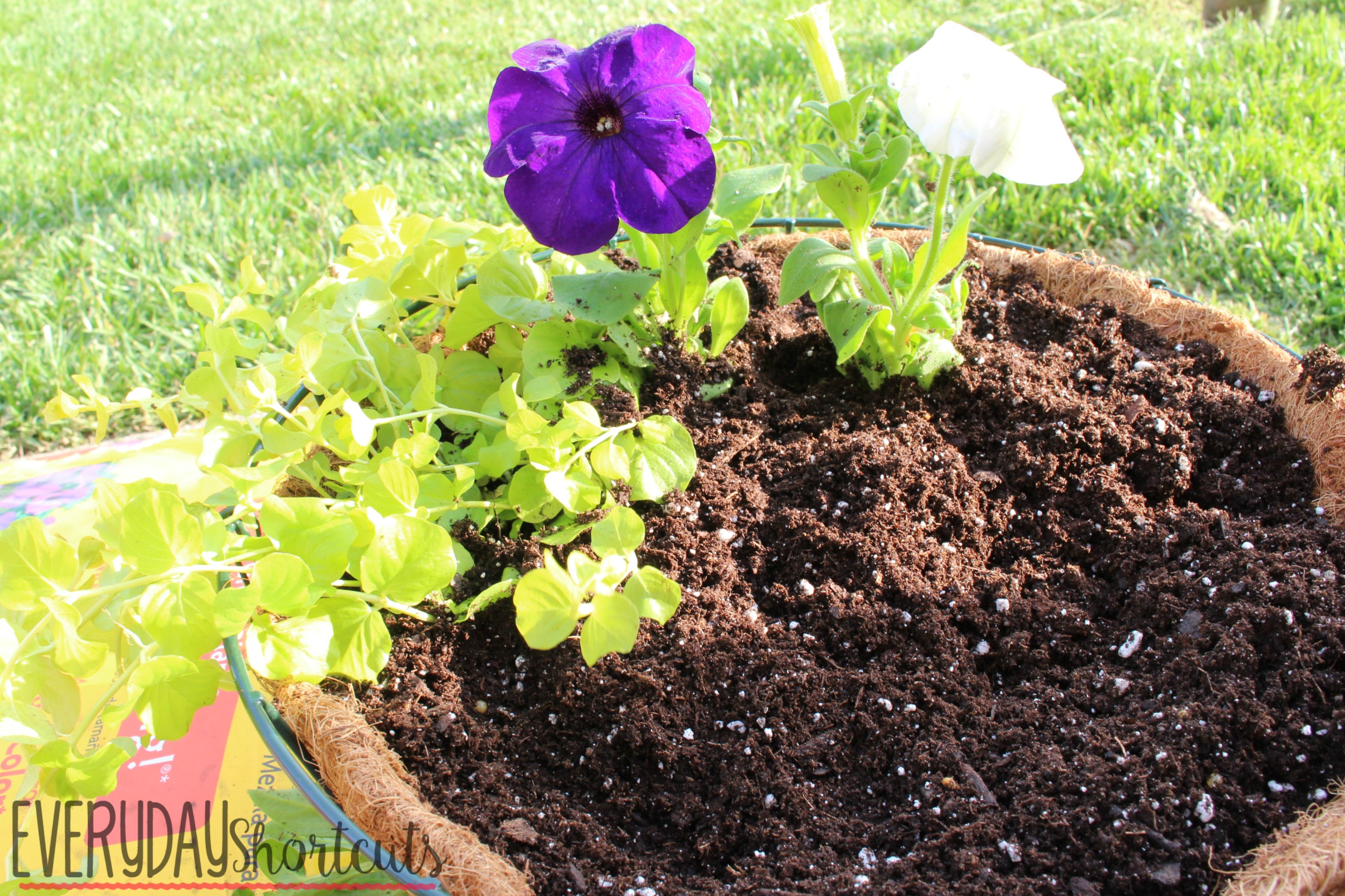 Next, add some more Miracle-Gro® Potting Mix to the basket and plant the flowers and fillers on top. Once you have the flowers and fillers set into position fill the rest of the basket with Miracle-Gro® Potting Mix.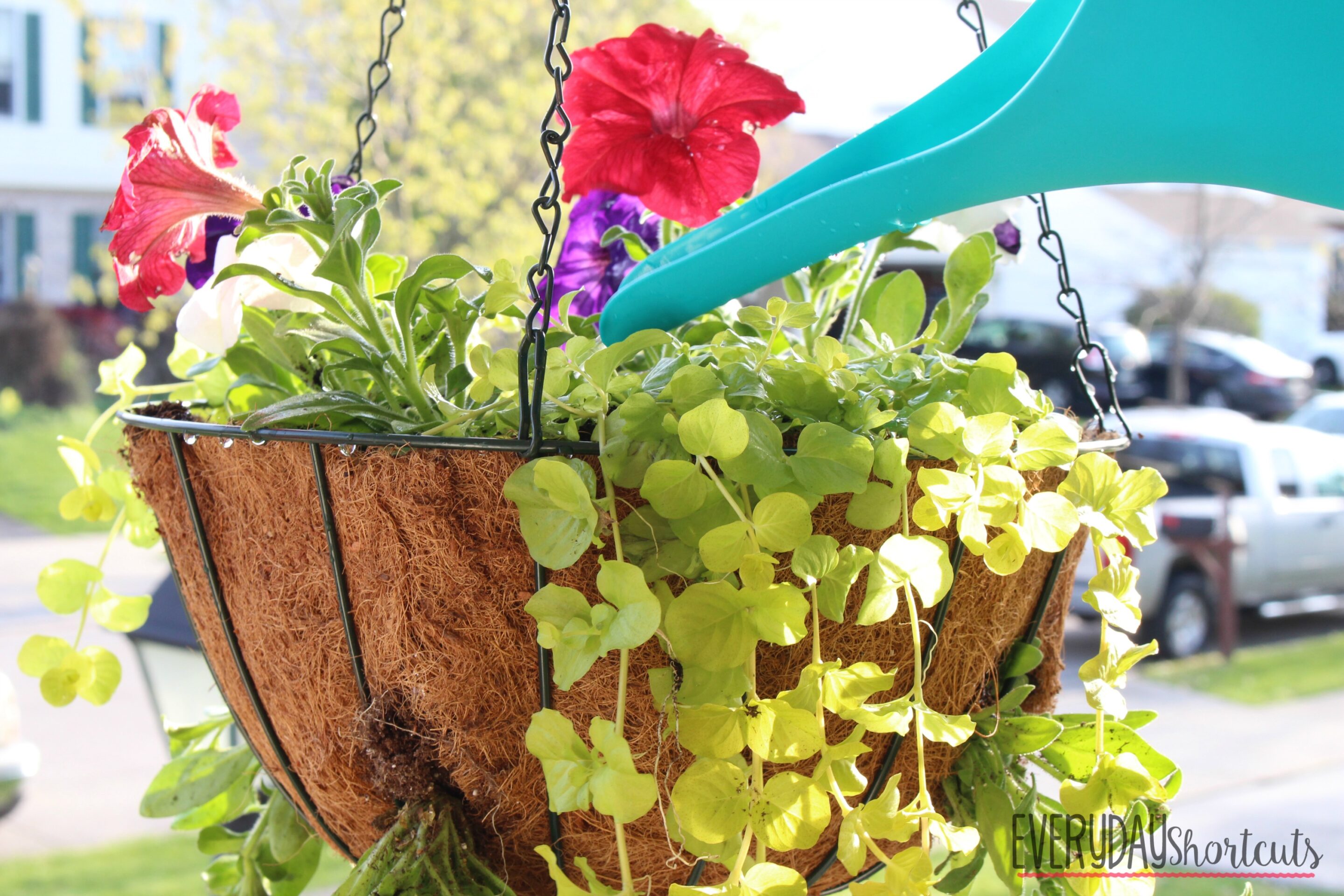 When the hanging flower basket is finished hang it up in the desired location and be sure to give it plenty of water.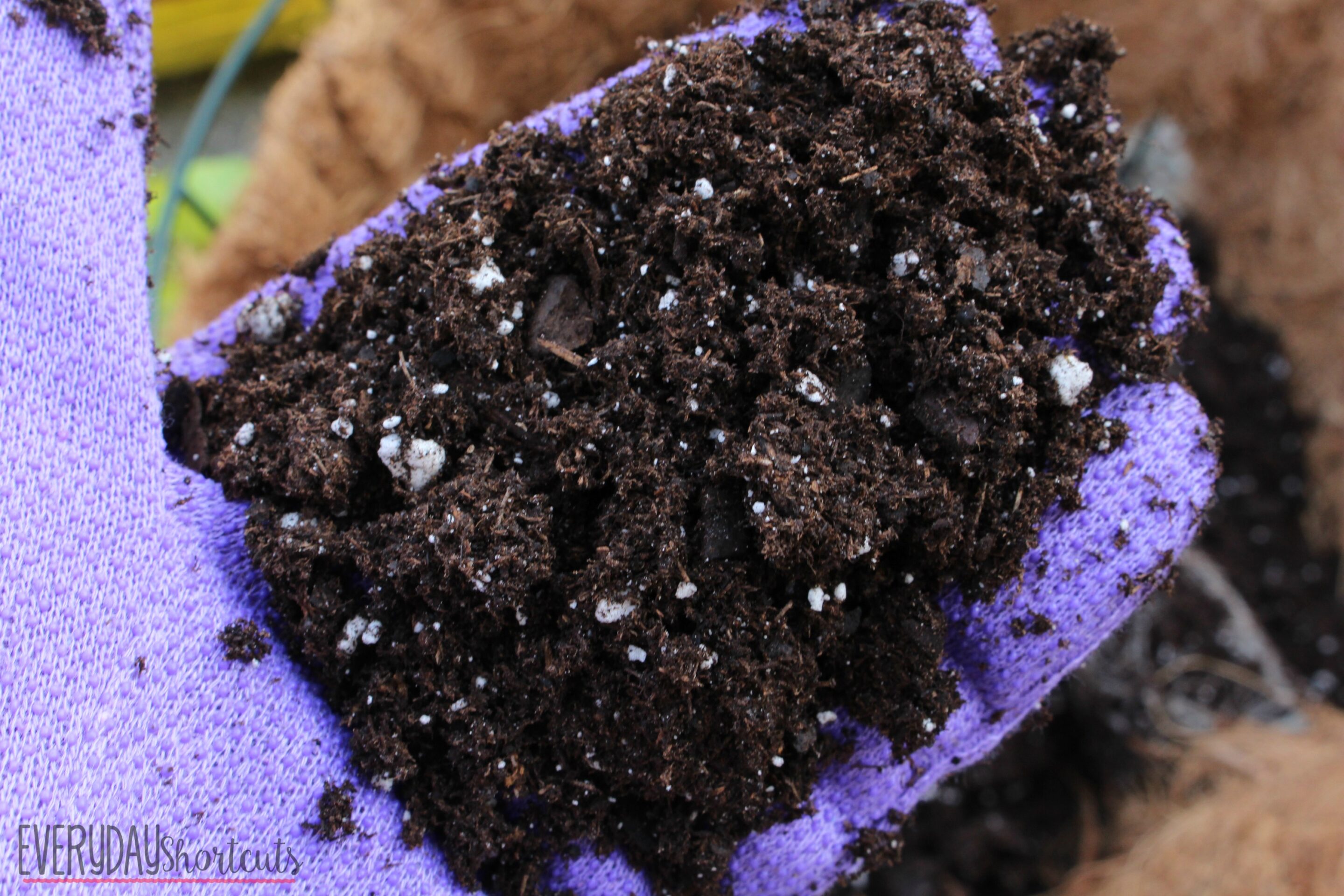 The Miracle-Gro® Potting Mix is great for indoor and outdoor containers. Even though the hanging basket looks a little bare now the Miracle-Gro® Potting Mix helps plants grow twice as big versus unfed plants. So once the Miracle-Gro® Potting Mix feeds the container for up to 6 months my hanging basket is going to be full and looking fabulous all season long.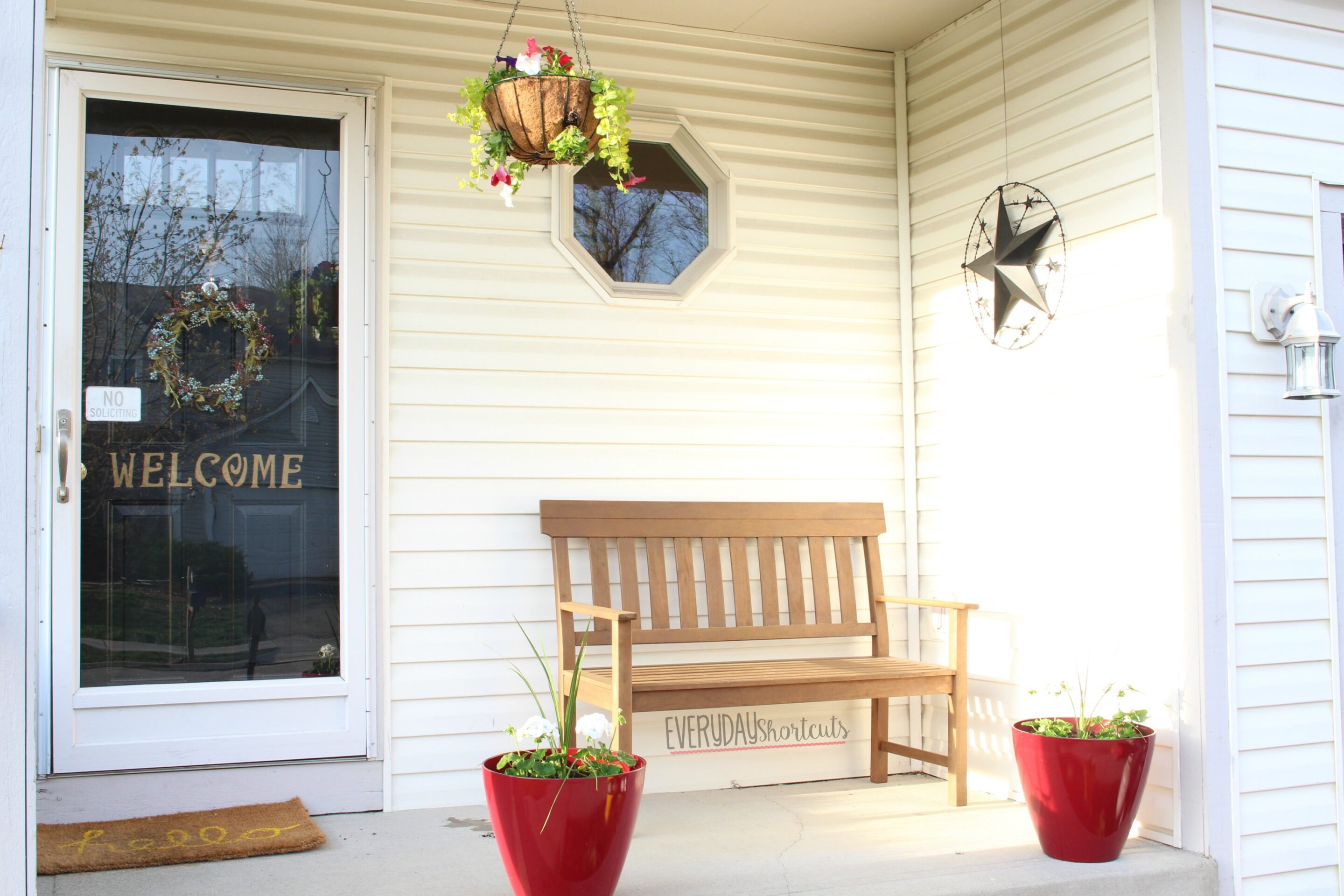 I would love to hear what type of flowers you like to plant with Miracle-Gro® Potting Mix!