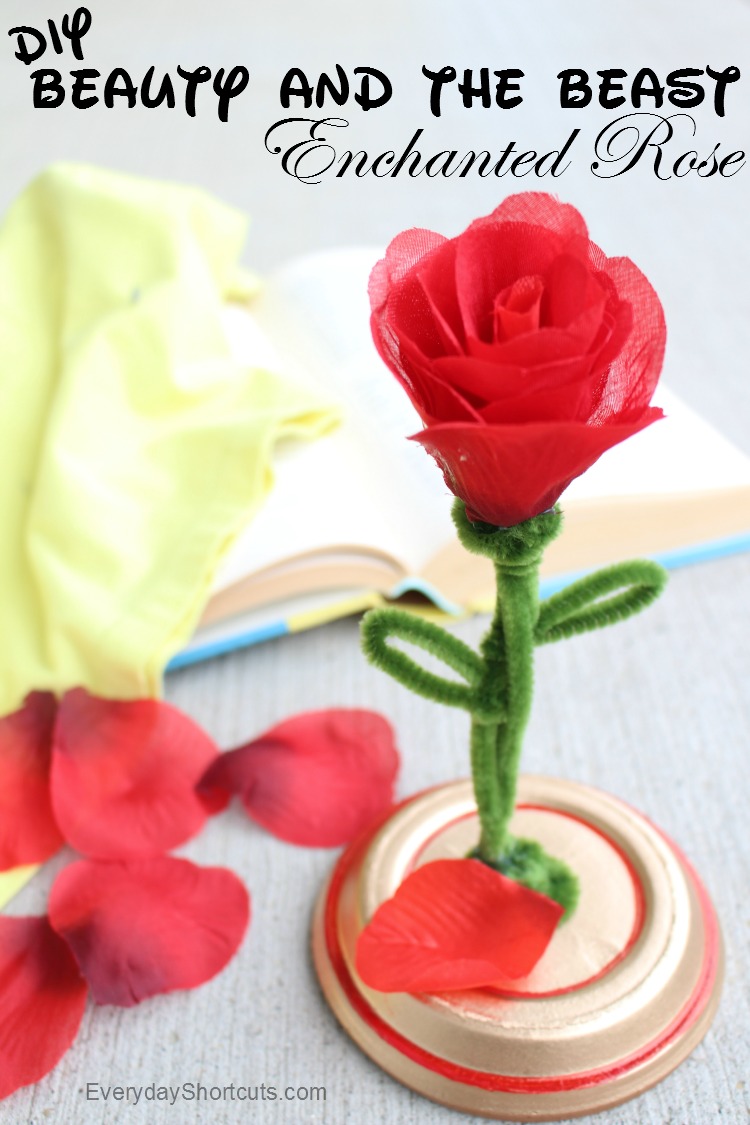 In celebration to the release of Beauty and The Beast in theaters on March 17th, I thought this DIY Enchanted Rose was a great craft to make. If you don't know by now that I have serious obsession with this film, you do now. I actually had a different Beauty and The Beast related craft I was going to do with these supplies but ended up making the rose instead and kind of stuck with it. I think it turned out gorgeous and is a perfect display and reminder to see the movie.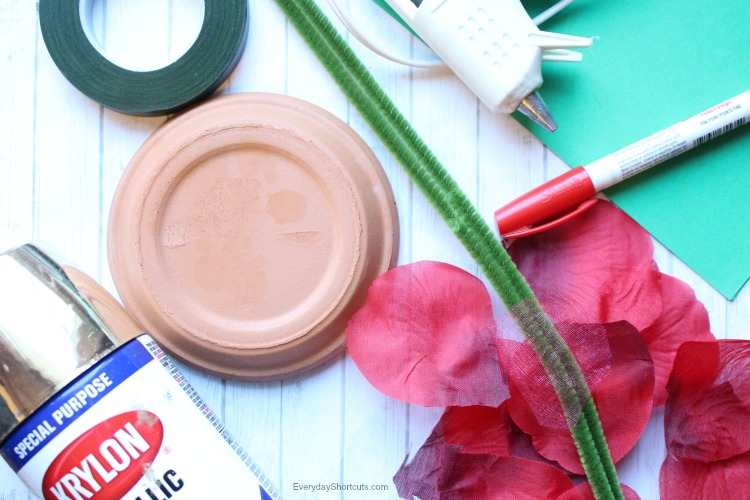 DIY Beauty and The Beast Enchanted Rose
Supplies Needed
Metallic gold spray paint
Small planter saucer
Artificial rose petals
Green stem pipe cleaners
Hot glue gun and glue sticks
Red sharpie (optional)
Floral tape (optional)
Directions for Enchanted Rose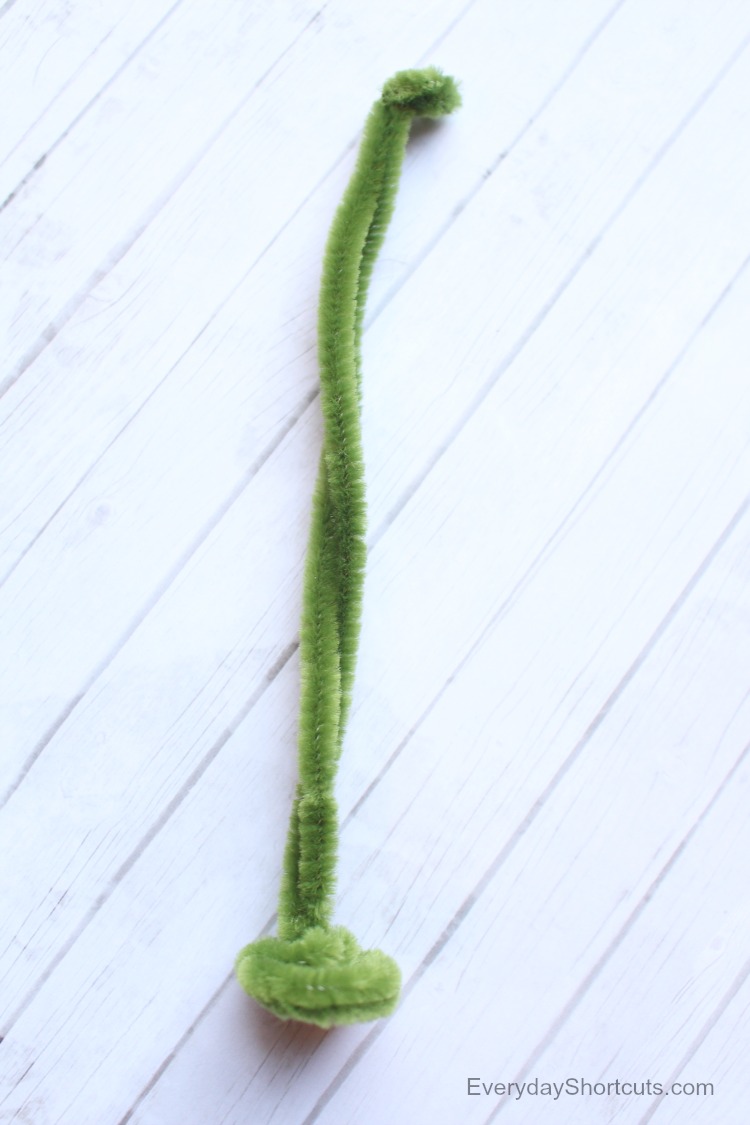 Take 2 green stem pipe cleaners and twist them together. At each end loop around twice to create a base at each end.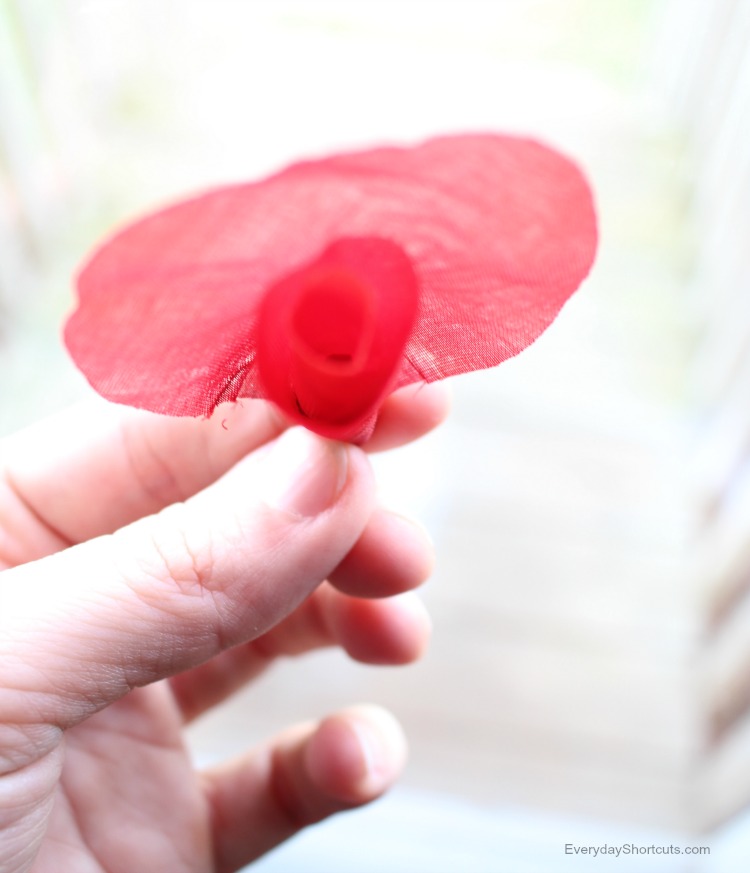 Roll one rose petal somewhat tightly and secure it together with the glue gun. Then, roll another rose petal together looser than the first one and secure with glue gun. Add a few drop of glue on the bottom of the tighter petal and insert it inside the looser petal to create the bud.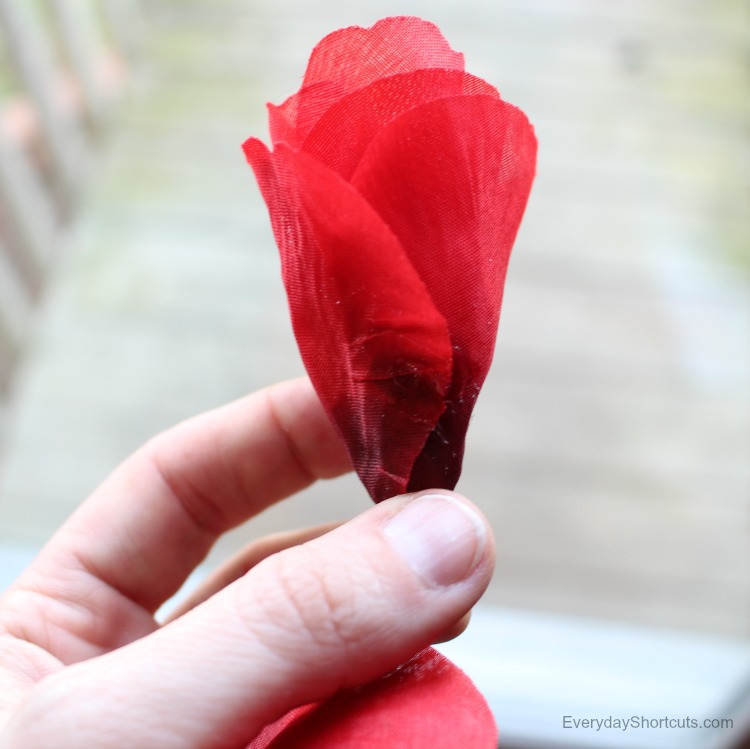 Overlap the rose petals alternating sides and secure with hot glue on each one.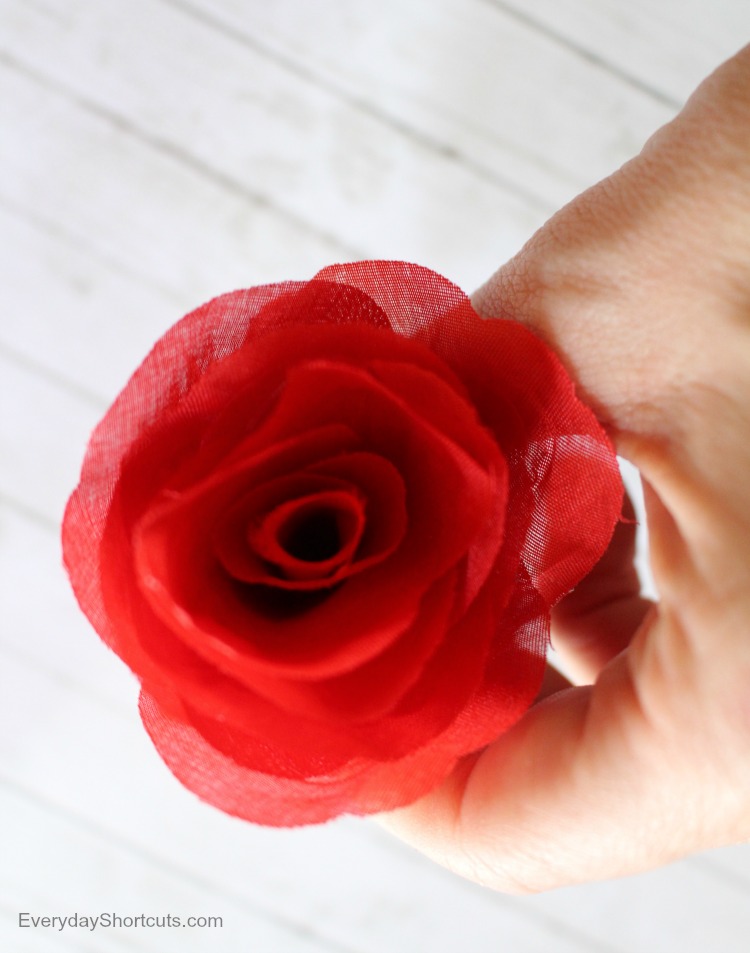 And soon you will have a rose just like the one pictured above. Make it any size you want by using more or less rose petals.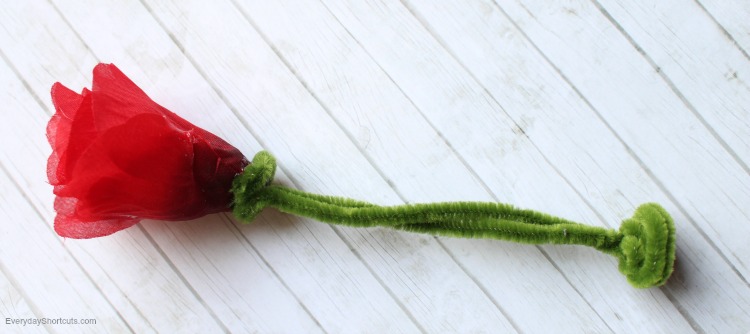 At one end of the stem glue the rose to the top of the base with hot glue and allow to dry. You might have to keep adding more glue to make it secure.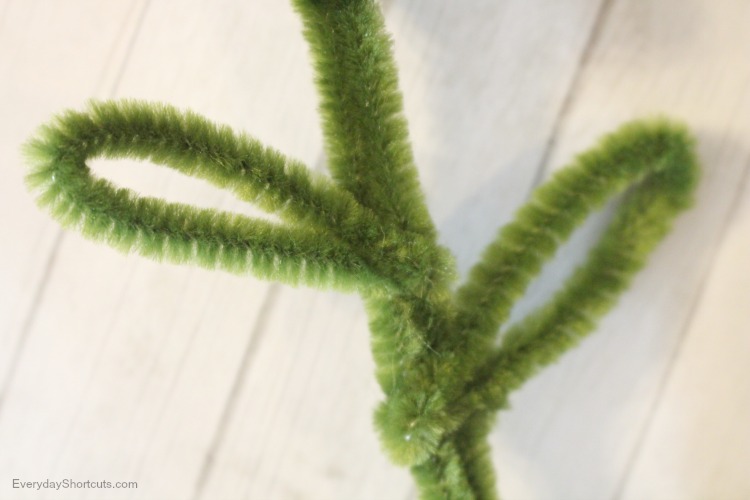 Cut a green pipe cleaner into thirds and create 2 leaves and twist each one around the stem on opposite sides.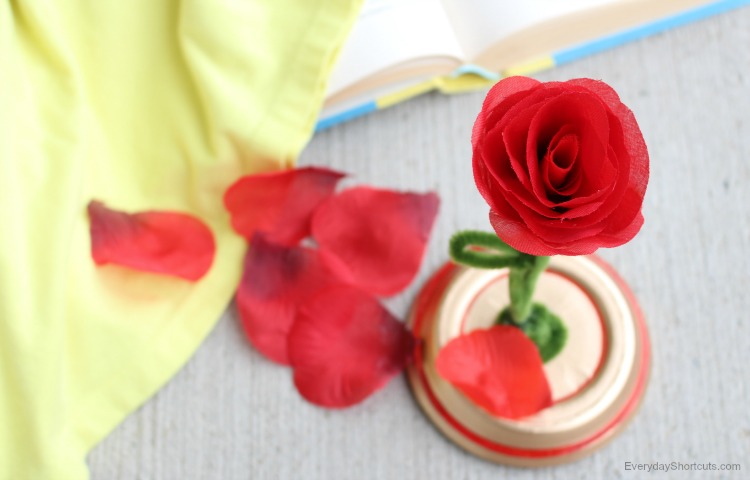 Paint the saucer using metallic gold spray paint and allow to dry. I traced some of the outlines of the saucer with a red sharpie after it dried but that is optional. When the saucer is completely dry secure the bottom stem base to the saucer with hot glue. Make sure it is really secured and no room for movement so the rose stays in place and doesn't flop over. If you feel like the rose is too heavy you can hide a stick in the stem to secure it even more.
Enjoy your DIY Beauty and The Beast Enchanted Rose by displaying it in a window or on your desk and be sure to see it in theaters on March 17th!