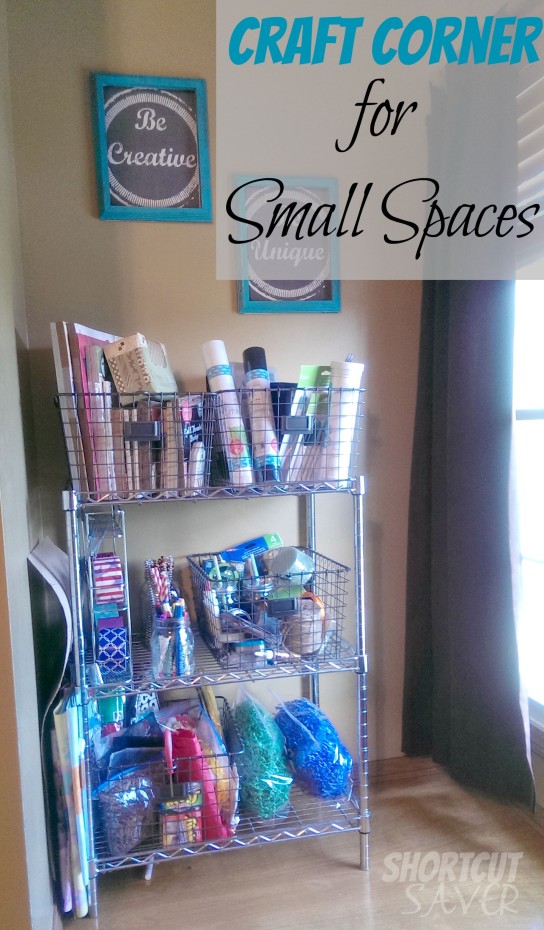 If you don't have a large space for a craft room try a corner of a room. I have this corner area of my bedroom that I wasn't really sure what to do with it. Over time I have accumulated many crafting supplies and needed a place to store them. Since I don't have a large home, I didn't have the extra space for a crafting room so I made this small area my crafting corner. It worked out with the right storage solutions.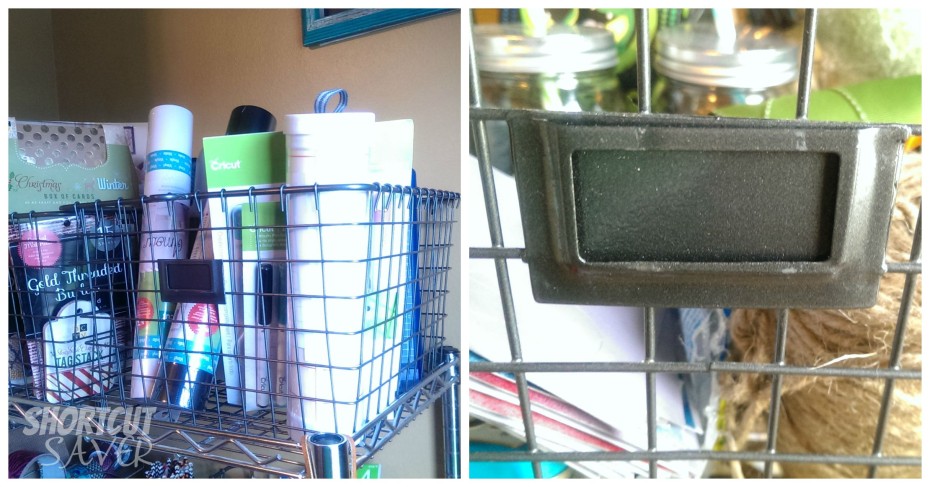 Using a bakers rake that I already owned I took off the wheels and set it on top of my corner area. I wanted to organize everything in a way that I could see it. I came across these Spectrum medium metal baskets and found them to be perfect fitting.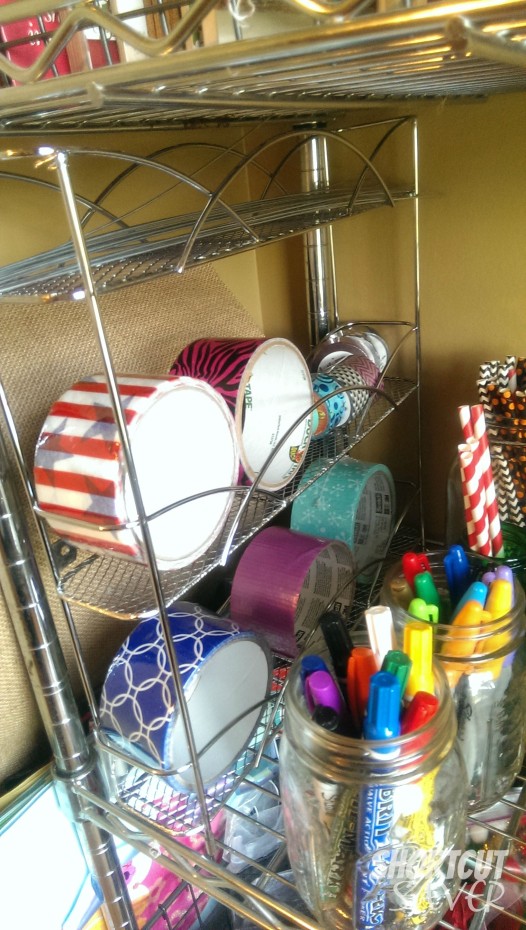 The spectrum racks are sturdy and large enough to hold many items. Plus, they are tall so you can hold scrapbook paper in there securely. At the front of the bins is a place to add a tag to label them and I can hold my scissors in the front loop of the bin. For my washi tape I used a Countertop 3-Tier Nail Polish Holder from Spectrum as it displayed them nicely.
Then, I used Mason Jars to organize my paint markers, sharpies, and paper straws. Above the bakers rake I created 2 signs that I thought fit the crafting corner perfectly. I created them on Pic Monkey for free and printed them on my HP Envy printer. Using some old frames that I had, I painted them with leftover turquoise spray paint. It created the perfect artwork for $0.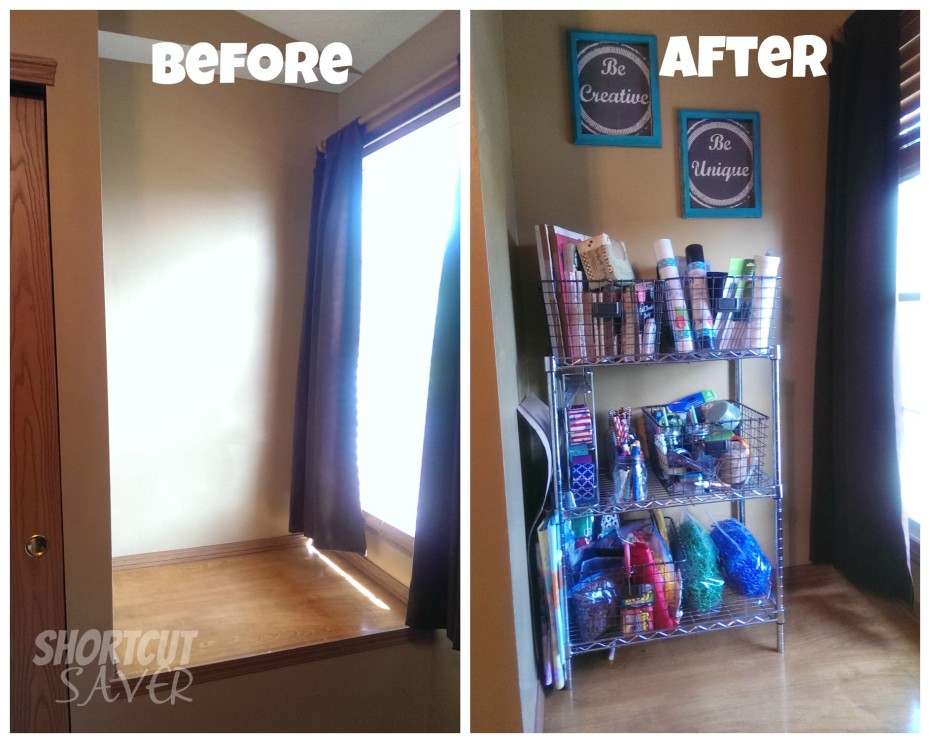 I still have some room on the side of the rack where I can store my sewing machine when I am not using it. I love my little crafting corner as it organized all of my crafting supplies and helped me re-purpose a space in my home.
Do you have a craft area? I would love to hear your ideas and storage solutions.
Disclosure: Thanks to Spectrum for supplying the baskets and organizer to help with my craft area.