If you're in a financial pinch, check out these ways to make extra cash from home!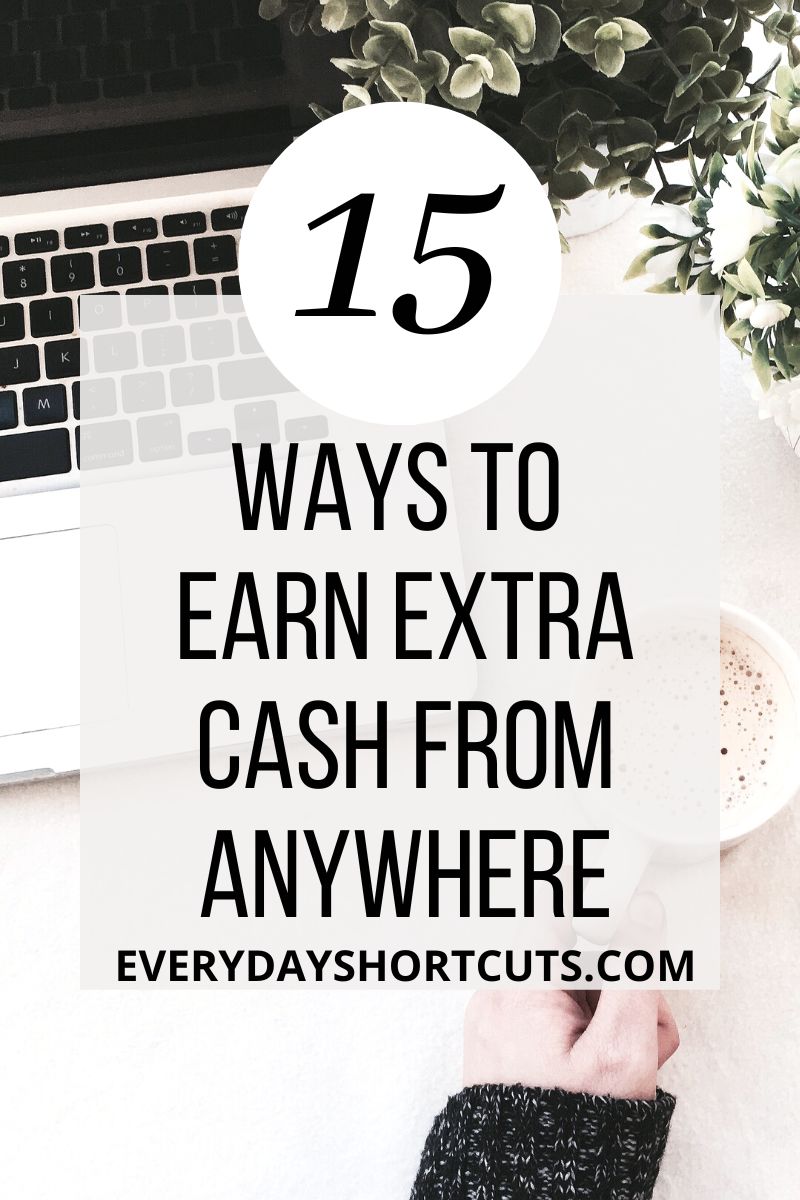 Looking for ways to make some extra money and still have time to do the things you enjoy? Whether you want to pay off debt, save for vacation or because your full-time job doesn't pay much, finding a way to put in a few hours here and there can help you make more money on the side.
There are a lot of different ways to make extra cash no matter where you are especially with easy access to internet these days. We've rounded 15 legit ways to extra cash and set your own hours.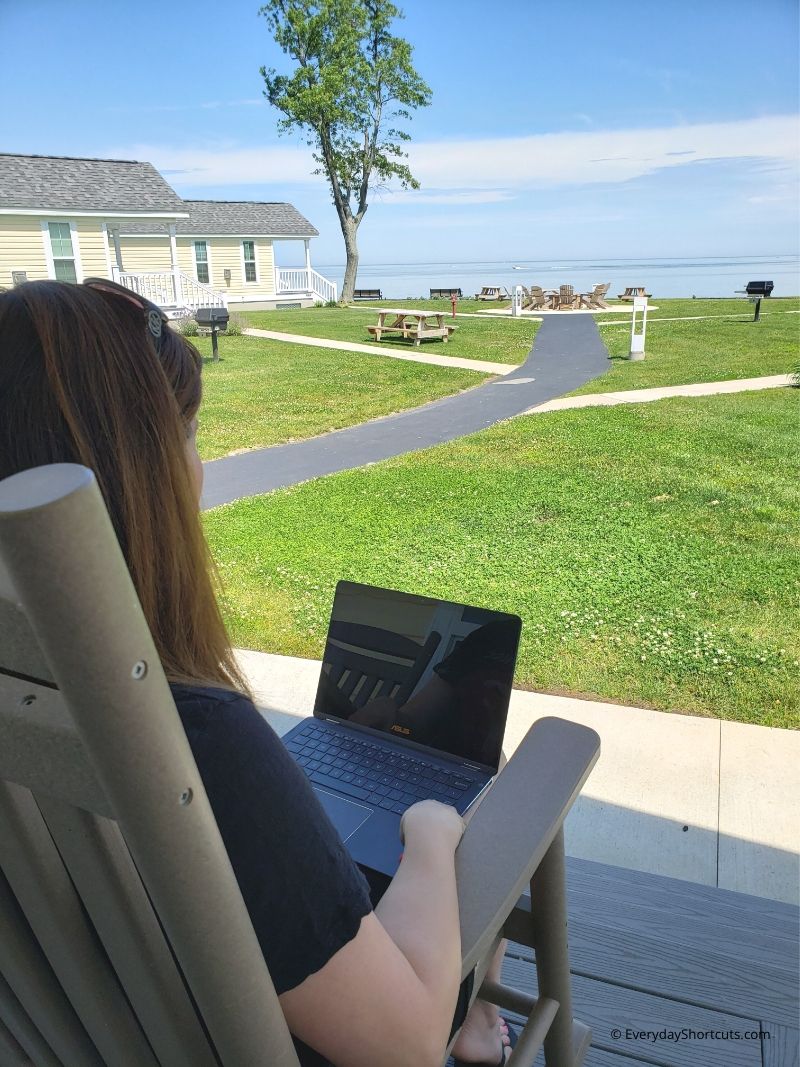 How to Make Money Online
There are many ways to make money, and some are easier than others. Here are 15 easy ways to make money from anywhere.
Start a blog. If you have an interesting story or opinion to share, starting a blog is a great way to monetize it. You can create a blog and sell advertising space, or earn a passive income from affiliate marketing and ads.
Sell your stuff. There is so much money that could be make just by going through your house and selling the stuff you no longer want. Some great places to sell on are Ebay, Facebook Marketplace, Poshmark or Mercai. You'd be surprised how much everything can add up.
Get cash back from apps. If you do a lot of shopping you can earn extra money by downloading free apps such as Ibotta or Rakuten. Once you reach a threshold you can cash out your earnings on groceries or shopping online.
Sell products and services online. If you have skills that other people might find valuable, there's a good chance that you can make money selling them online. For example, you could offer your services as a freelance writer or web developer on Fiverr or sell digital products on Etsy.
Participate in a focus group. Get paid to share your opinions about different topics. You can earn anywhere from $10 to $50 per hour, depending on the company and the focus group.
Sell your photos. There are many ways to make money from your photos. You can sell them online, in print, or in person. One of the easiest ways to sell your photos is to use an online photo storage and sharing service, like Shutterstock. Or if you want to sell in print, you can list online through your own store or art galleries. Some people choose to sell their photos directly to friends and family members.
Drive for Uber or Lyft. Both companies are constantly looking for drivers to add to their routes, and the pay is pretty good. Plus, you can work as much or as little as you want. Make sure you have a reliable car, valid drivers license, insurance and earn enough to pay for gas and other expenses while making a profit.
Become a mystery shopper. A mystery shopping gig can be a lot of fun and offer a lot of financial rewards. You get paid to shop for products and then write about your experiences on a questionnaire online. Before signing up for any mystery shopping gigs, be sure to do your research making sure that the company you choose is reputable, read all instructions and take mental notes.
Sell eBooks. If you have writing skills and an interest in a particular topic, selling eBooks can be a great way to make money from your computer. You can create eBooks about any subject, and then sell them online. This is a fast and easy way to make money, and you can even do it from your own home!
Transcribe audio. This can be done from recordings of interviews, speeches, or other audio recordings. Many transcription companies will pay you according to the length of the audio file. Some transcription companies will require a degree in transcription or related field. However, there are many companies that do not require any qualifications but will require that you have a fast typing speed, good grammar and accuracy.
Do odd jobs online. There are always plenty of opportunities for people who are willing to look for them online. For example, you could offer your services as a virtual assistant, or you could start a small business doing something that you're particularly good at like pet-sitting, tutoring, handyman and more.
Become a food delivery driver. This is a great way to make some extra money and meet new people. You can work as a driver for a company like DoorDash or Uber Eats. You will need to have a car and a smartphone to be able to work as a food delivery driver.
Sell unused gift cards. If you have unused gift card lying around and are not going to use them, you can sell them online for cash. A great place to sell them is on Raise. It's free to list but they do take a percentage from the selling price.
Running errands for people. If you have the time and the willingness to help out people in need, running errands for them may be a good way to make some extra cash. This is a great way to gain experience in customer service and social networking skills.
Participate in online surveys. Online surveys offer a relatively easy way to earn some extra cash. All you have to do is answer a few questions about your opinions on different subjects, and then you receive payment or gift cards for your participation. Some of my favorite survey companies are Swagbucks and MyPoints.
Do you have any other tips for making extra money? Share in the comments below!