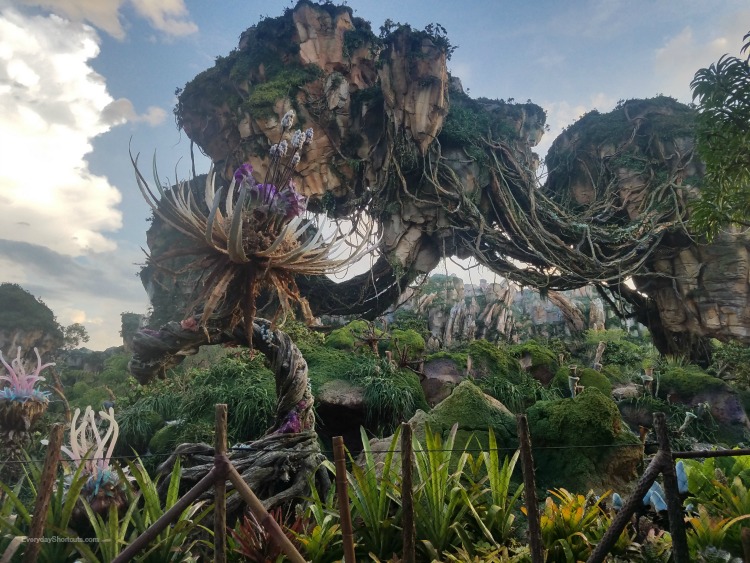 Pandora – The World of Avatar located at Disney's Animal Kingdom is a world of its own and unlike anything you've ever seen before. Once you step inside and visit you'll have to stop yourself for a bit and say this is not real because it really does feel real. I got the chance to experience this world a few weeks ago and these are the Things you Don't Want to Miss at Disney's Pandora – The World of Avatar.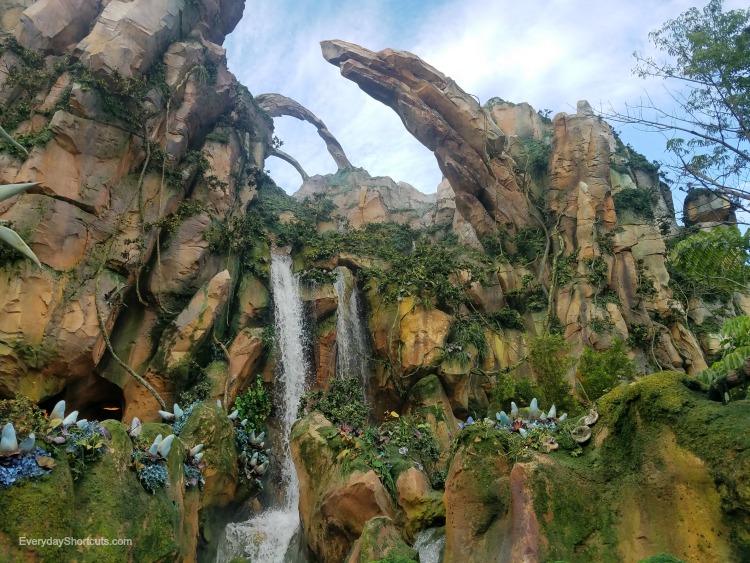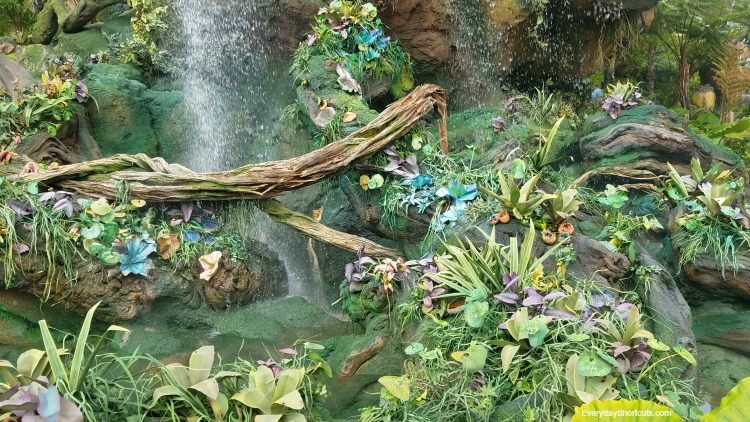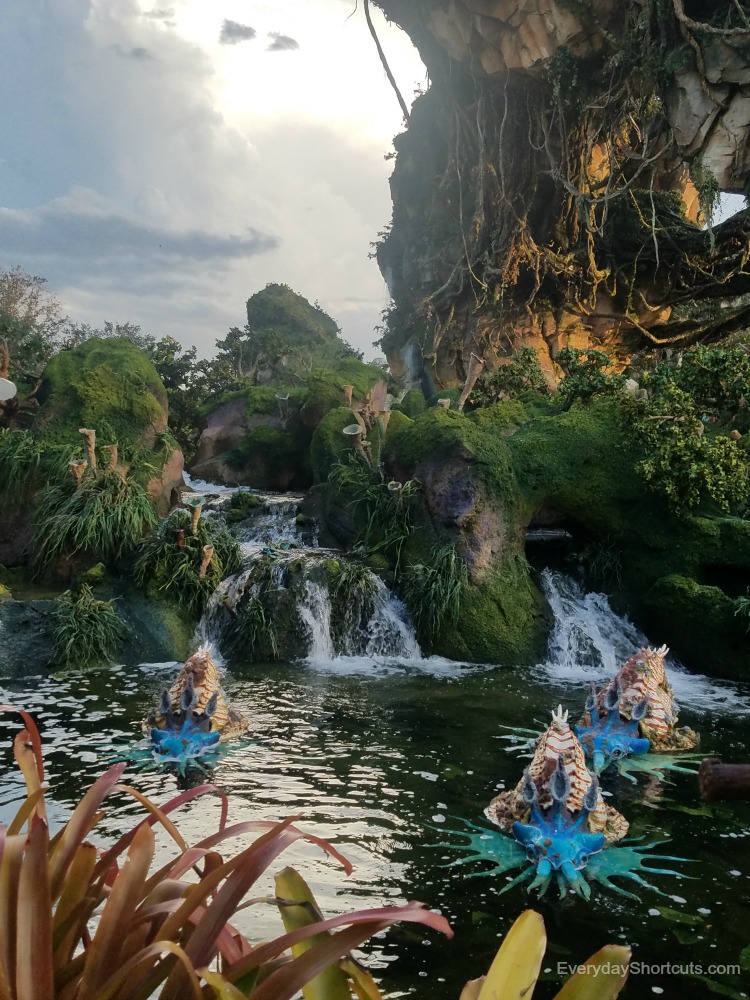 Scenery
The colors are vibrant and it looks like the scenery came off of the Avatar movie set. Disney really nailed it down to every single detail including the sounds of Pandoran fauna in the "wilderness". You'll also find plenty of walking trails, filled with floating mountains, a waterfall and awesome photo oops with that picture perfect background. You cannot miss the opportunity of staying late in park and must head back to Pandora at night to see the entire area light up. The glow is bioluminescent and a completely different experience than a day visit.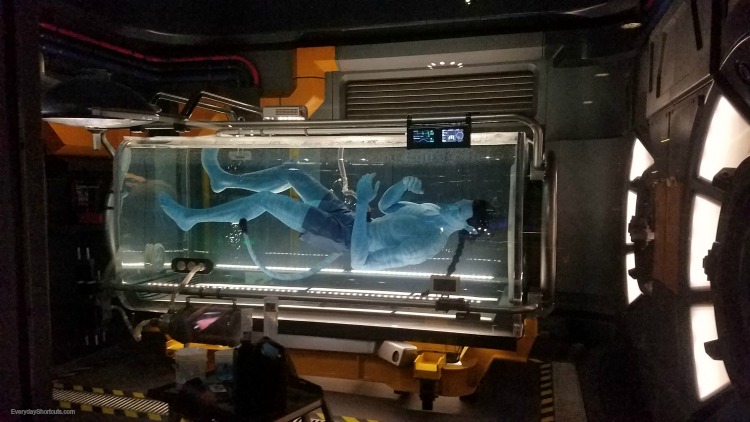 Rides
If you love to experience something different other than a coaster Pandora – The World of Avatar has 2 rides to offer you that are truly amazing and both are a must to ride.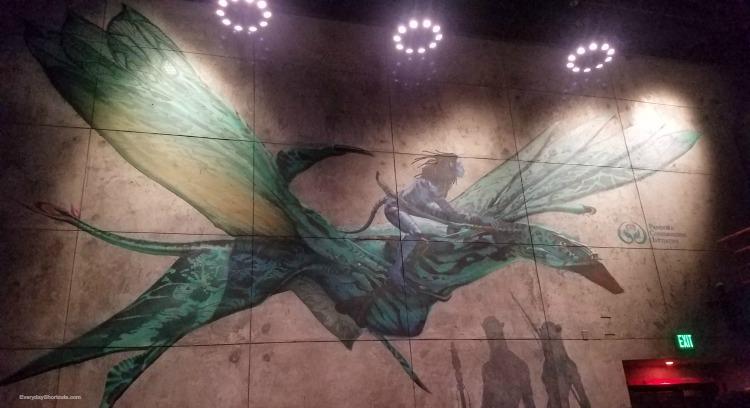 Flight of Passage
This is one of thee best rides I've ever experienced in my life. I am still in awe and can't wait to take a trip back to ride it again. I don't want to give away too many details because you really do need to experience it yourself but will tell that you will be flying on a Banshee. And you better believe your senses will come into play from sight, smell, sounds to the feel of the Banshee's wings between your legs. There may be a long wait for the ride if you can't get a Fast Pass, but I highly suggest waiting for it. When you get up to the queue you will be able to walk through seeing various props from the movie and will forget that you are waiting in line.
Tip: Get your Fast Pass early! If you can't get a Fast Pass, arrive at the park 45 minutes early and run to the ride and line up. The wait will be much shorter and was about 30 minutes when I did this. Can't guarantee it will be like this every time but worth a shot.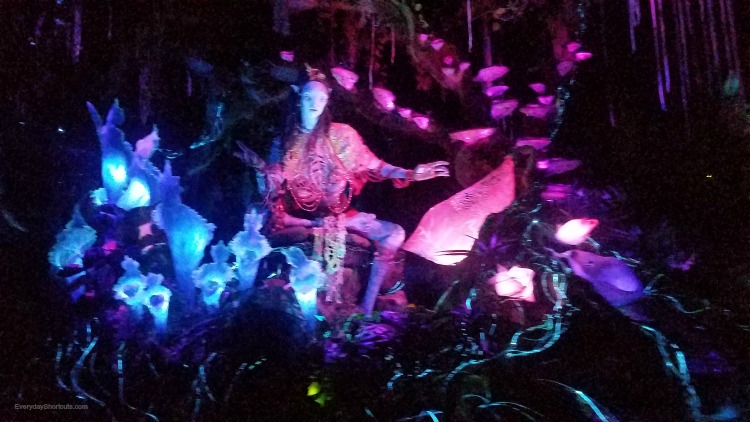 Na'Vi River Journey
Float down the Na'Vi River in a boat and experience the Na'Vi culture from the rainforest to the bioluminescent plants and exotic wildlife. The colors are so beautiful and glow in the dark. You will hear sounds of the drums, wildlife, and the people.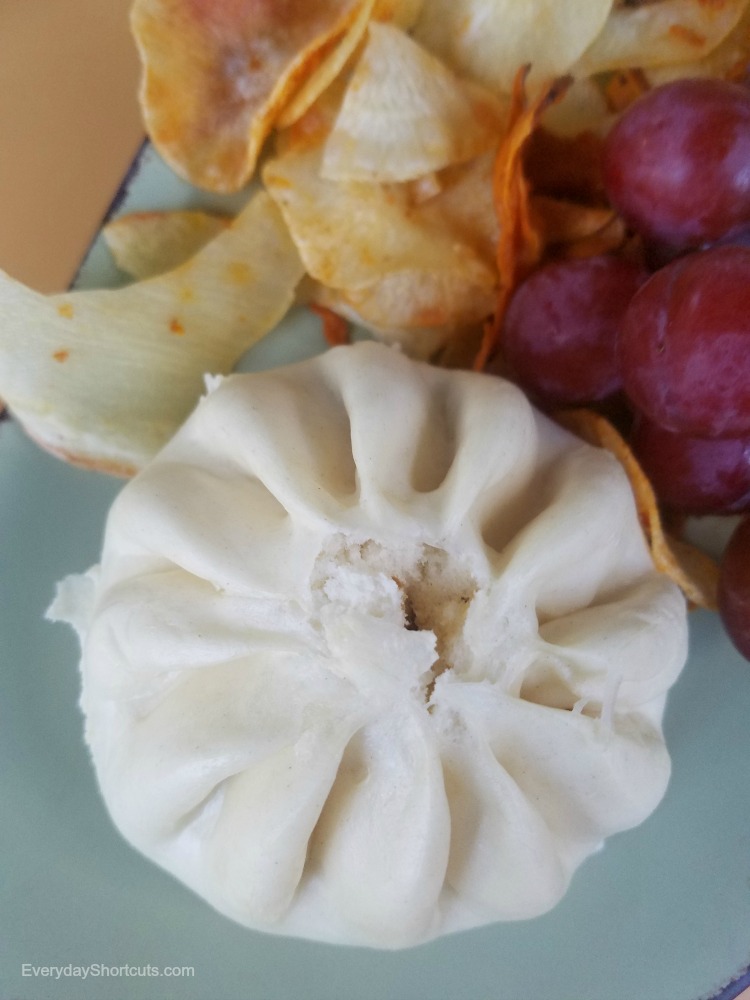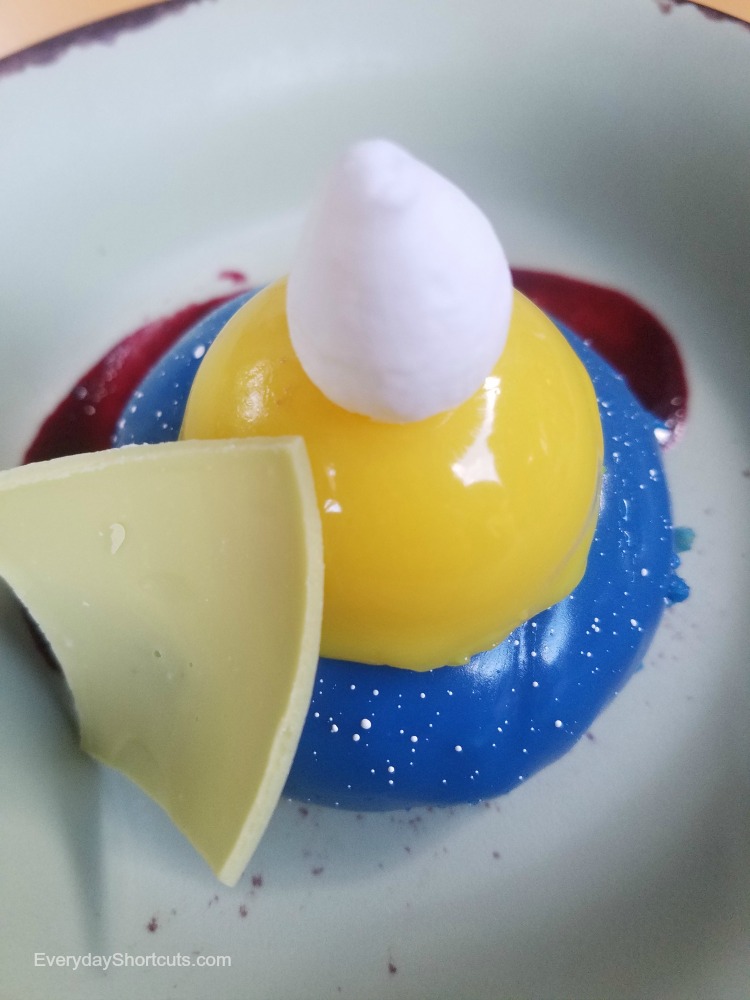 Food & Drink
Satu'li Canteen and Pongu Pongu is the place to go where you will find Pandora's Bounty inspired dishes and drinks. If you're a foodie, you'll definitely want to order several items on the menu's to try and share with a friend. Satu'li Canteen is a restaurant that offers dishes on the healthy side including wholesome grains, fresh vegetables and hearty proteins. I tried the Cheeseburger Steamed Pod and the Blueberry Cream Cheese Mousse and both were amazing. The Cheeseburger Steamed Pod consists of a dough like substance that is shaped like a steamed pod and is stuffed with Ground Beef, Ketchup, Mustard, Pickle, and Cheddar Cheese and the Blueberry Cream Cheese Mousse consists of Blueberry Cream Cheese Mousse with Passion Fruit Curd.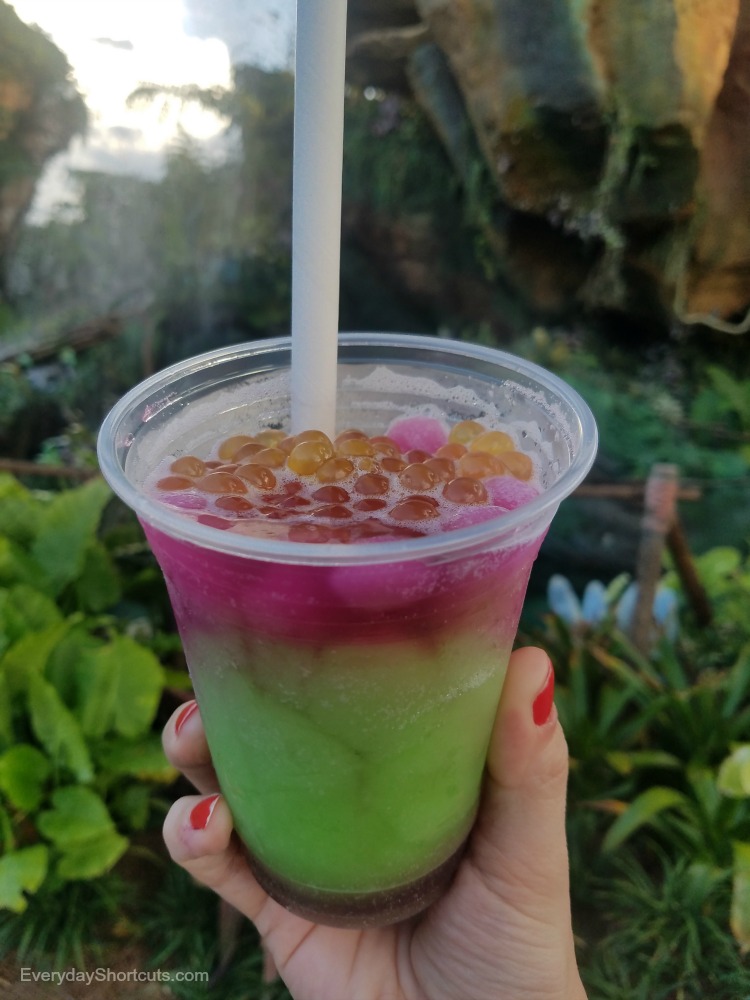 Next quench your thirst with an outragious drink at Pongu Pongu where you can get an alcoholic or non-alcoholic drink including a "bioluminescent" frozen cocktail. I tried the Night Blossom – Non-Alcoholic Specialty Beverage which is made of a mixture of Limeade with Apple and Desert Pear flavors topped with Passion Fruit Boba Balls. You can also get this drink with a with glowing Unadelta Seed that lights up the drink and super cool.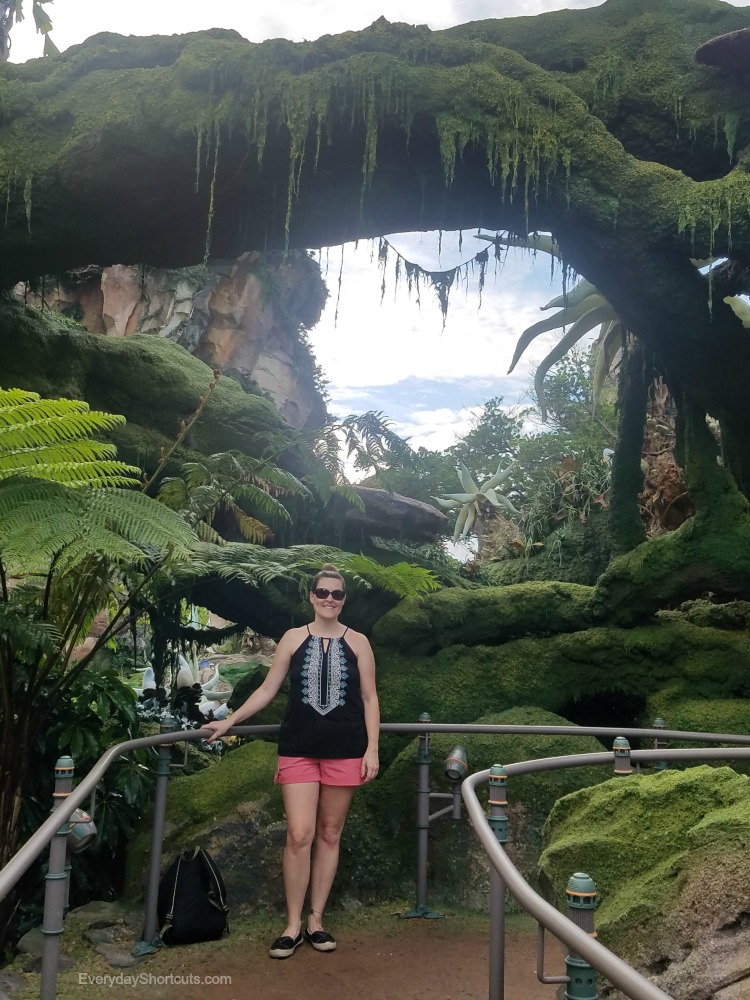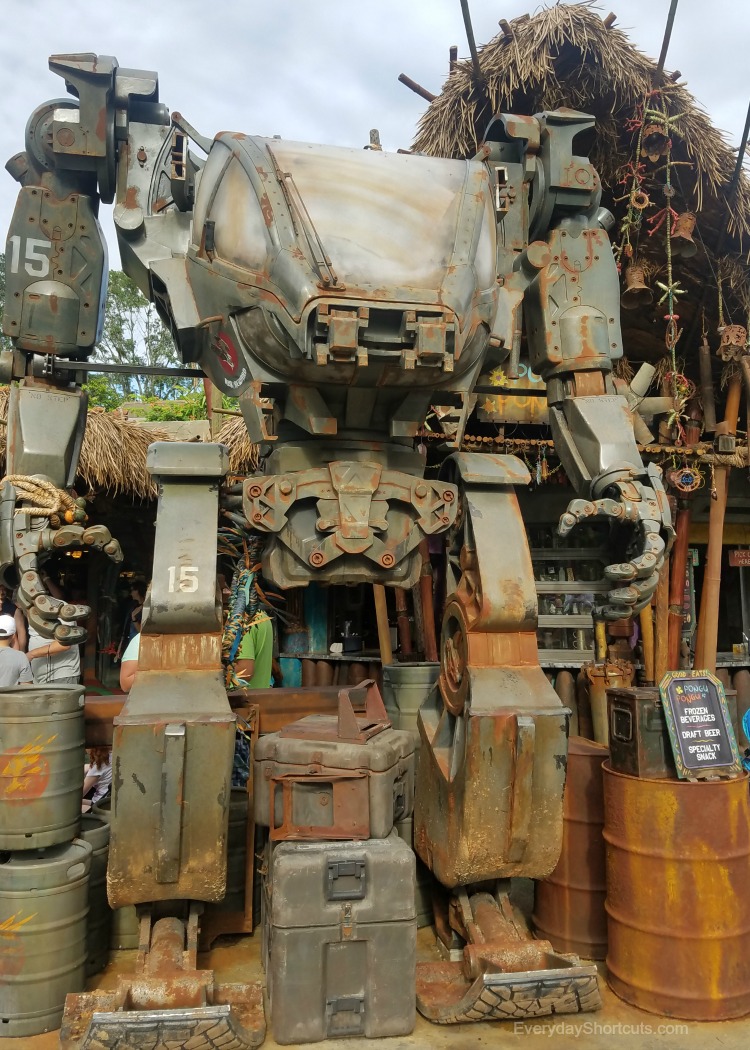 Photo Ops
There are tons of photo ops to take advantage of when walking thru Pandora – The World of Avatar from the floating mountains, to the waterfall, plants, and more. You will find these opportunities thru the entire world so be sure to take lots of photos while visiting. And even better, if you have a Photo Pass have a cast member take memorable photos in designated areas throughout Pandora.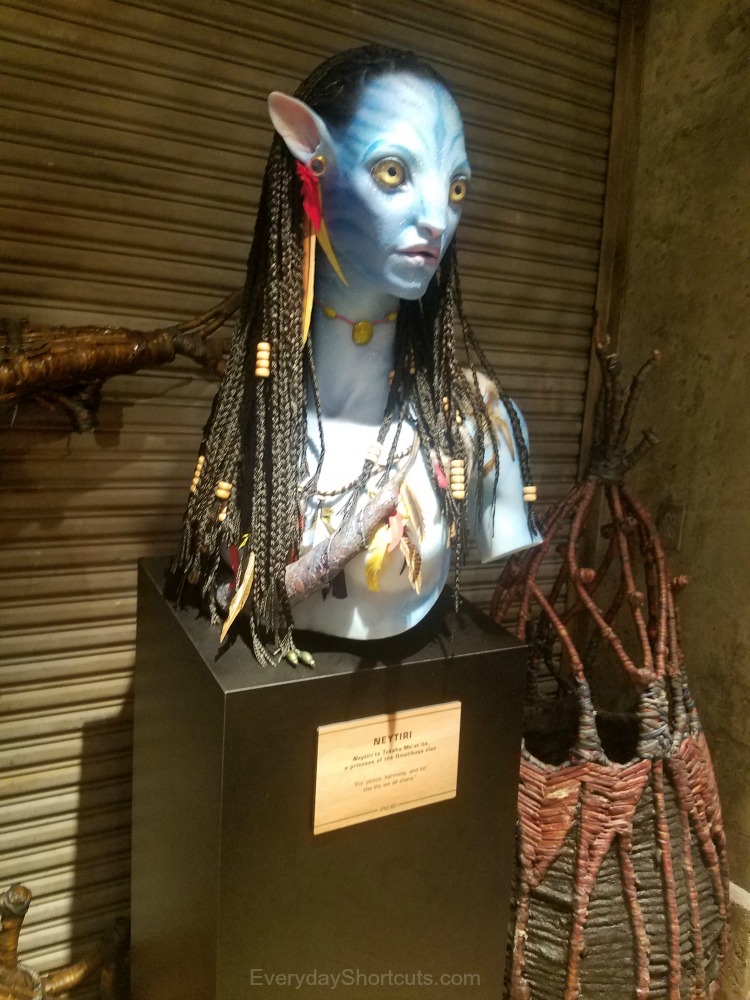 Souvenirs
Don't leave without stopping by the souvenir shop. You can take Pandora home with you to remember forever. There are many items to choose from such as collectibles, toys, clothing, food, adopting a Banshee, and more. I picked up some fun gummies, and rice krispie pod to take home but have next on my list to get is adopting a Banshee and the Avatar ears.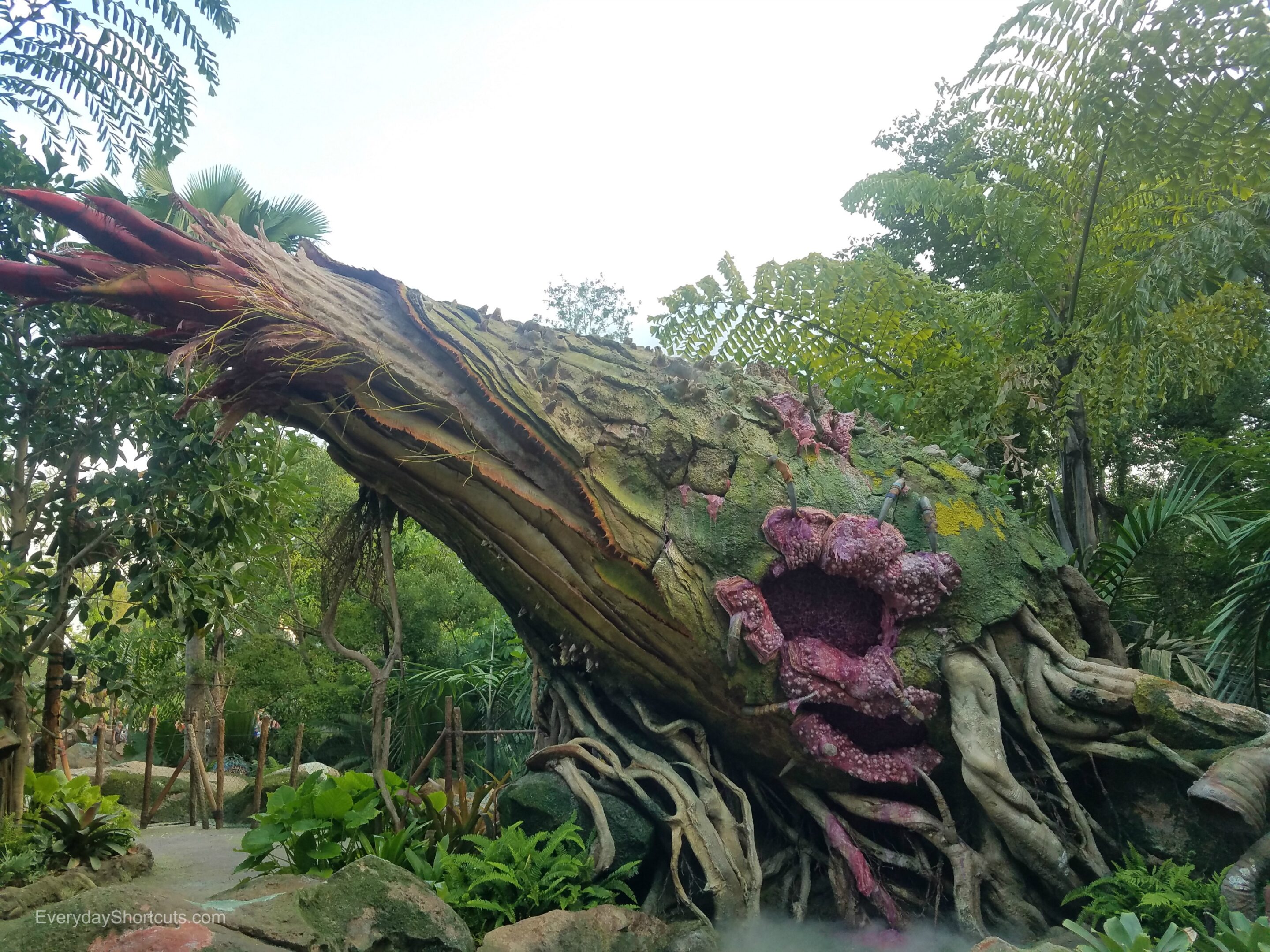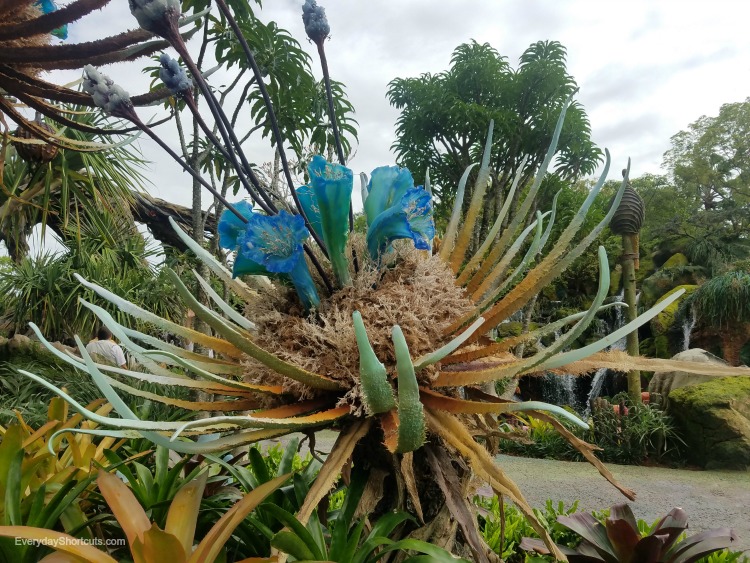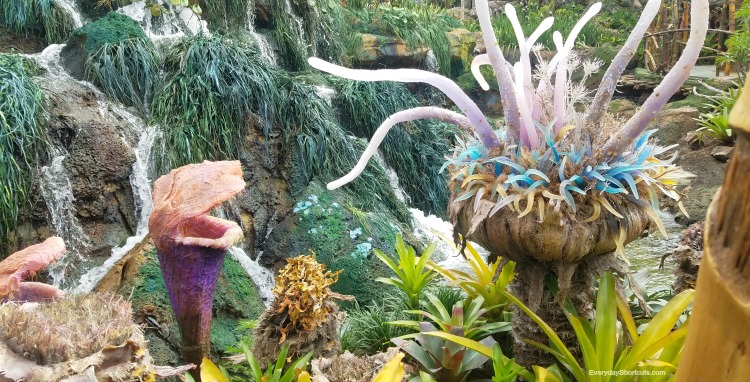 Next time you visit Disney make sure to include Pandora – The World of Avatar or else you may regret it when you leave. I am already planning another trip to go back and see it because it is that amazing.
Thanks to Disney for the Media Pass to experience Pandora – The World of Avatar in exchange for this review. All opinions are my own.