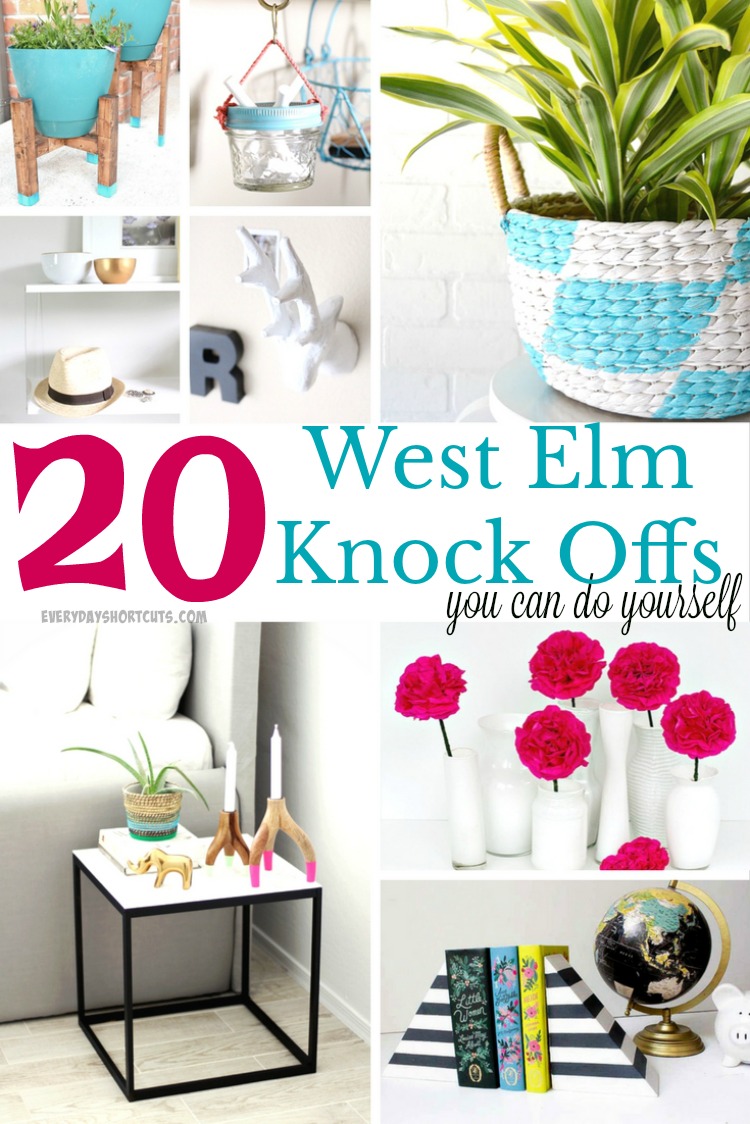 I love everything in the West Elm store from their sleek modern style but the price tag – Ouch! What if I told you that you could make some of the items yourself at home for way less? It's true. You really can and save tons of money. Some of the items you may already have in your home and just need some paint. Whatever it may be these projects are fun, saves you money and can be done in a day or weekend.
I've gathered 20 West Elm knock offs you can do yourself to get you started from various bloggers listed below. You will find an array of projects from tables to planters, art and more. Feel free to share your finished product in the comments or on social media and tell your friends how you did it. I can't wait to see all of your beautiful projects complete.
20 West Elm Knock Offs You Can Do Yourself
Need some more inspiration? Check out these DIY ideas from builiding a Pavillon, Vertical Garden and more.