Thank you Universal Studios Hollywood for hosting us.
Universal Studios Hollywood is the ultimate place to spend a free day with teens. If you are on vacation in Southern California, or just have a day off to have fun, We can't think of a better time than a Universal Studios day. Universal Studios Hollywood is fantastic. There's still some nostalgia if you haven't been in a while, but the new park is radically different than what it was only a few short years ago. Here are some of the best shops, attractions, and entertainment to enjoy at Universal Studios Hollywood with teens.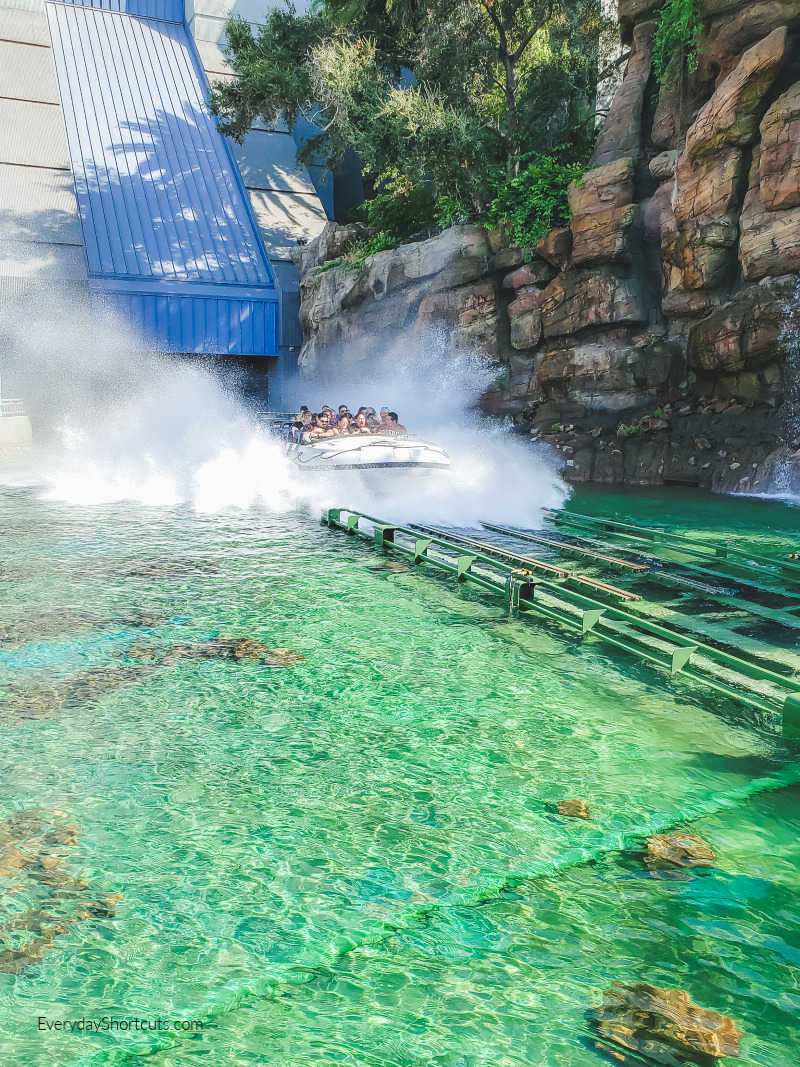 Top Attractions
Jurassic World, the newest edition to Universal Studios Hollywood, is an exciting update to the fan-favorite Jurassic Park the Ride. In this version, lifelike computer animation brings more realism and danger to the adventurous river ride. The climactic final show scene has guests surrounded by vicious predatory dinosaurs and a confrontation with a menacing T Rex before escaping down an 84-foot waterfall. Near this reimagined classic is an old ride that still excites today. Revenge of the Mummy is one of the first psychological thrill rides in that it tells a story using well-timed scares and impressive special effects.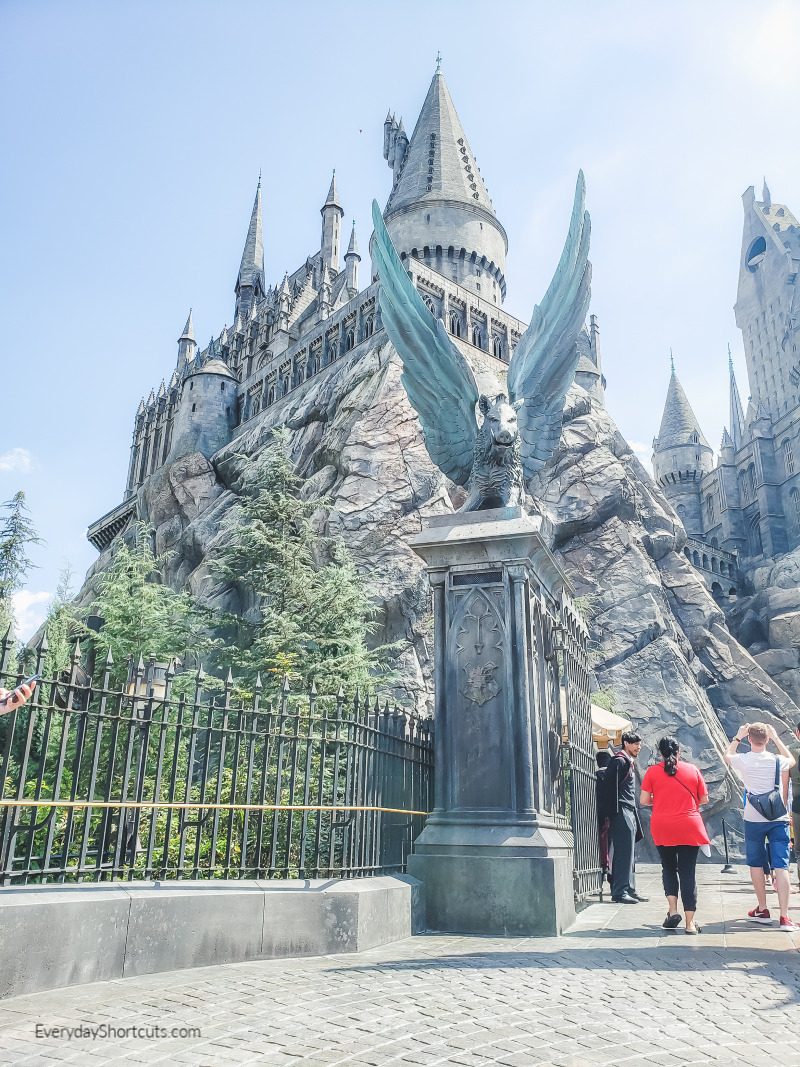 On the upper level is Minion Mayhem. Despicable Me shares space with Springfield USA and The Wizarding World of Harry Potter. The three immersive lands are fun for all ages, but teens, in particular, have the most fun. The best ride is Minion Mayhem because it is a well-timed story-driven attraction with plenty of great beats with gags involving those mischievous rascals that aren't just for children.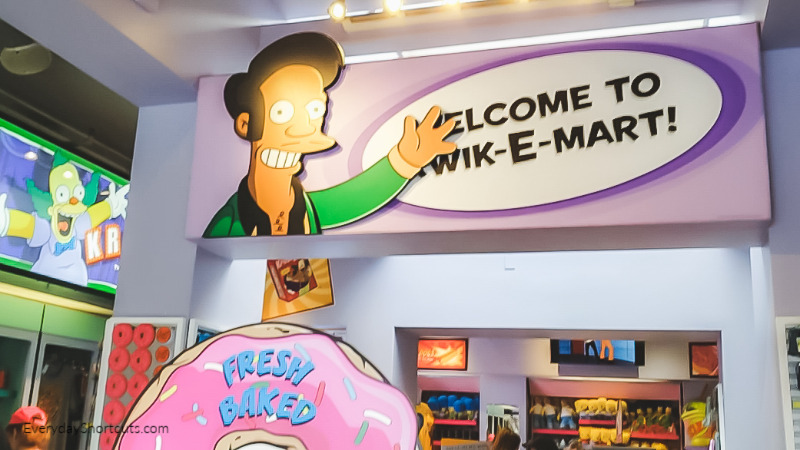 Top Shopping
Only at Universal Studios can you buy your convenience items at the Kwik-E-Mart. At Universal Studios Hollywood, you can find franchise-specific merchandise and general studio merchandise in stores like Production Central. But the best shopping in the park is found in the Wizarding World of Harry Potter. You can buy everything from magic wands and wizard wear to a Platform 9 3/4 t-shirt. The shops in this area sell collectibles, candies, toys, apparel and much more, all within the immersive storytelling of the boy who lived.
Outside of Universal Studios is where the action is. Universal CityWalk has all the best places to shop in. Its Sugar is a must-do for candy lovers, and then there are Nectar Bath Treats and Sephora. For lovers of comics and collectibles, Things From Another World is the number one source in LA for Dark Horse comics and merchandise.
When visiting Universal Studios Hollywood with teens, CityWalk has it all, whether you want to take a zen spa day, have hot fresh donuts by the bucketful, or shop brands like Fossil, Billabong, Guess, and Abercrombie & Fitch. City Walk is also the place for LA sports fans with Raiders and Dodgers stores.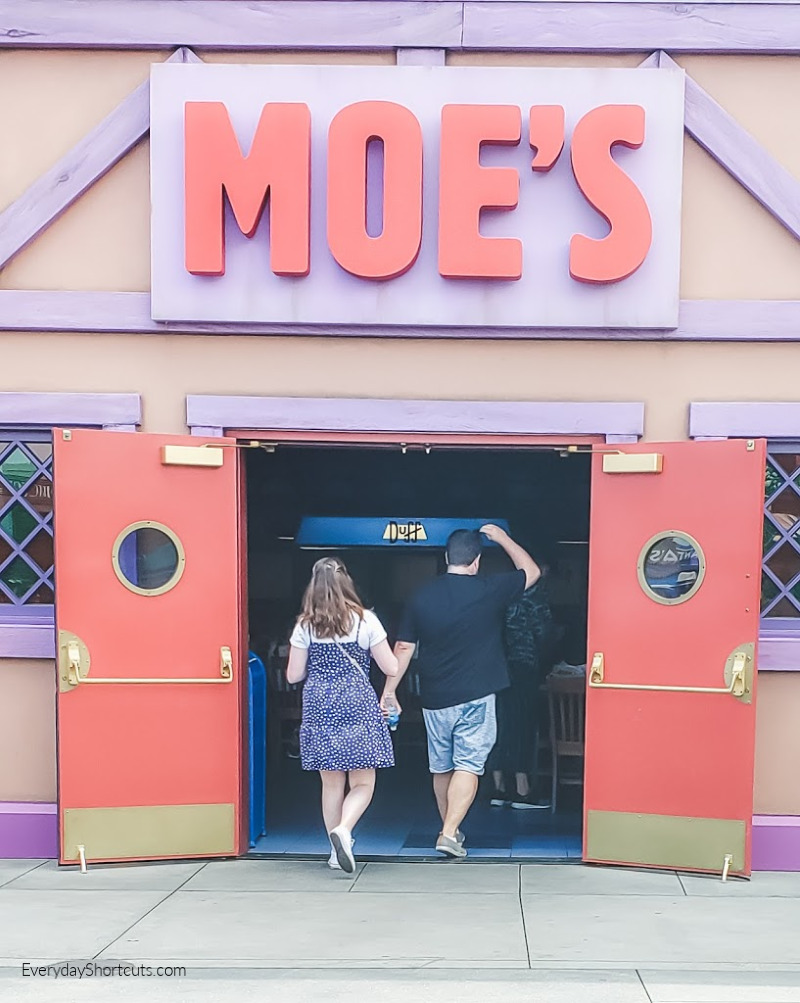 Eating
While there are plenty of places to eat in the Universal Studios Hollywood park or outside of it at City Walk, these are my top recommendations. If you're looking for a quick meal Krusty Burger & Moe's Tavern is the place to go. They have a great selection of items such as burgers, hot dogs, sandwiches and fries. Plus, Moe's Tavern is connected so you can wash it down with a Duff's beer or Flaming Moe. Don't forget the Lard Lad donut while you're in The Simpson's area. It's a good treat after your meal.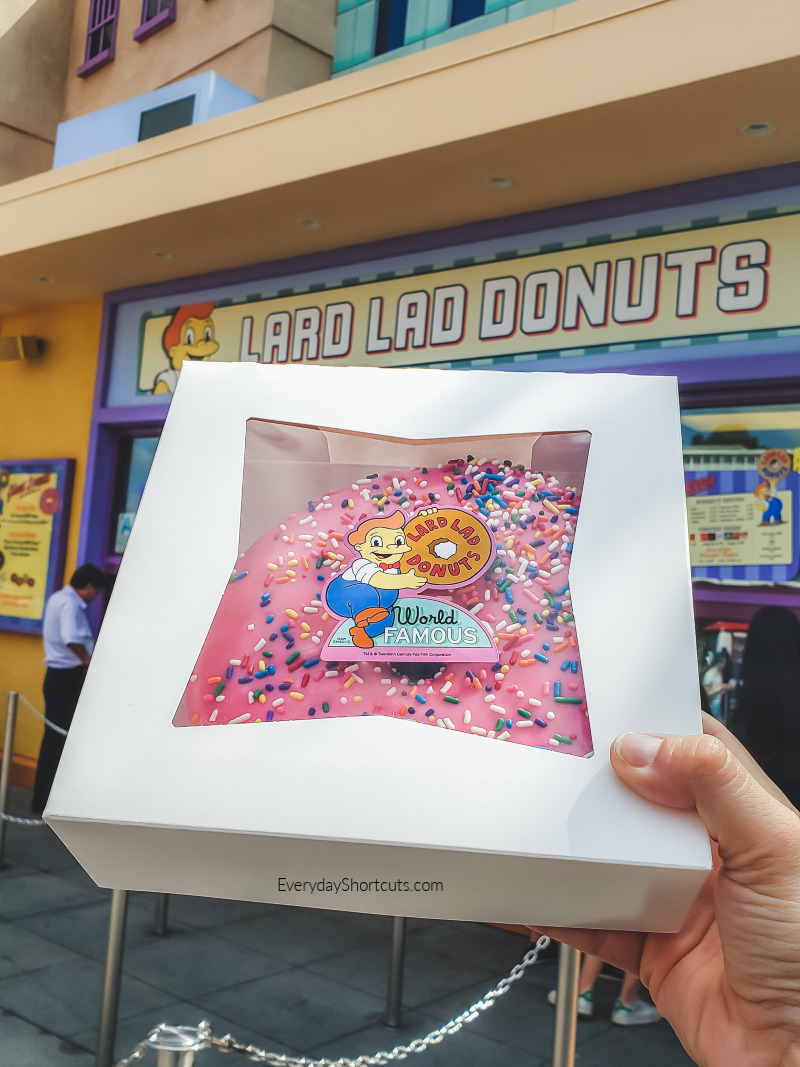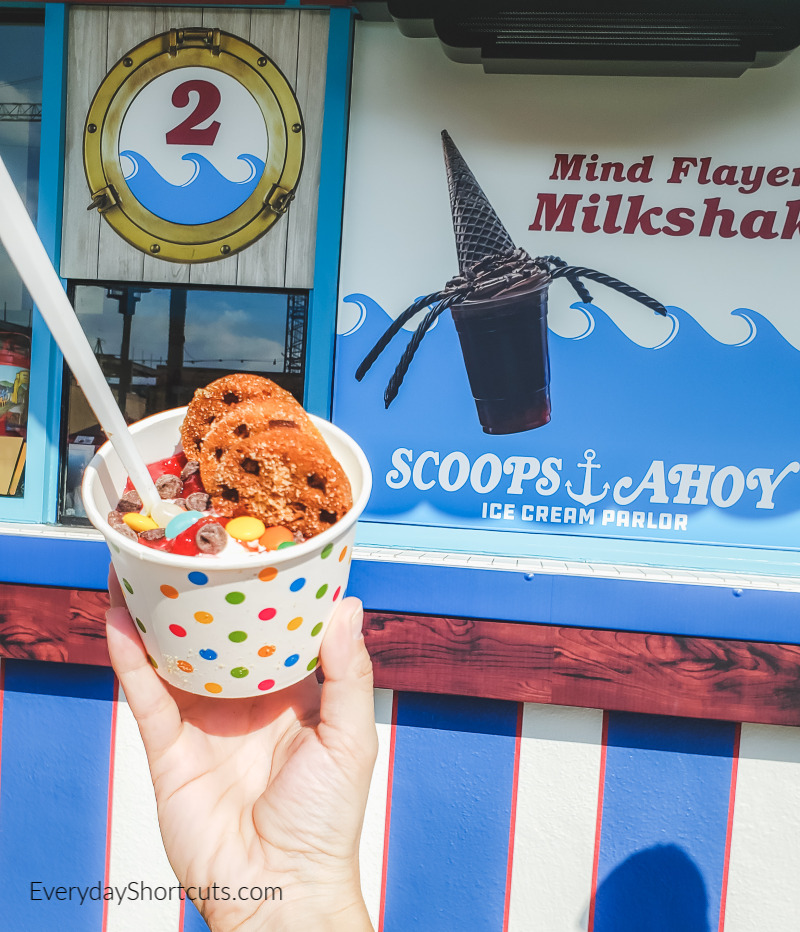 If it's a hot day and you want to cool off, head to the lower level for Scoops-Ahoy ice cream. Right now for Halloween Horror Nights they have a Stranger Things menu that has Eleven's Waffle Sundae consisting of mini waffles and vanilla ice cream covered in strawberry sauce, jelly beans, chocolate chips and Reese's Pieces.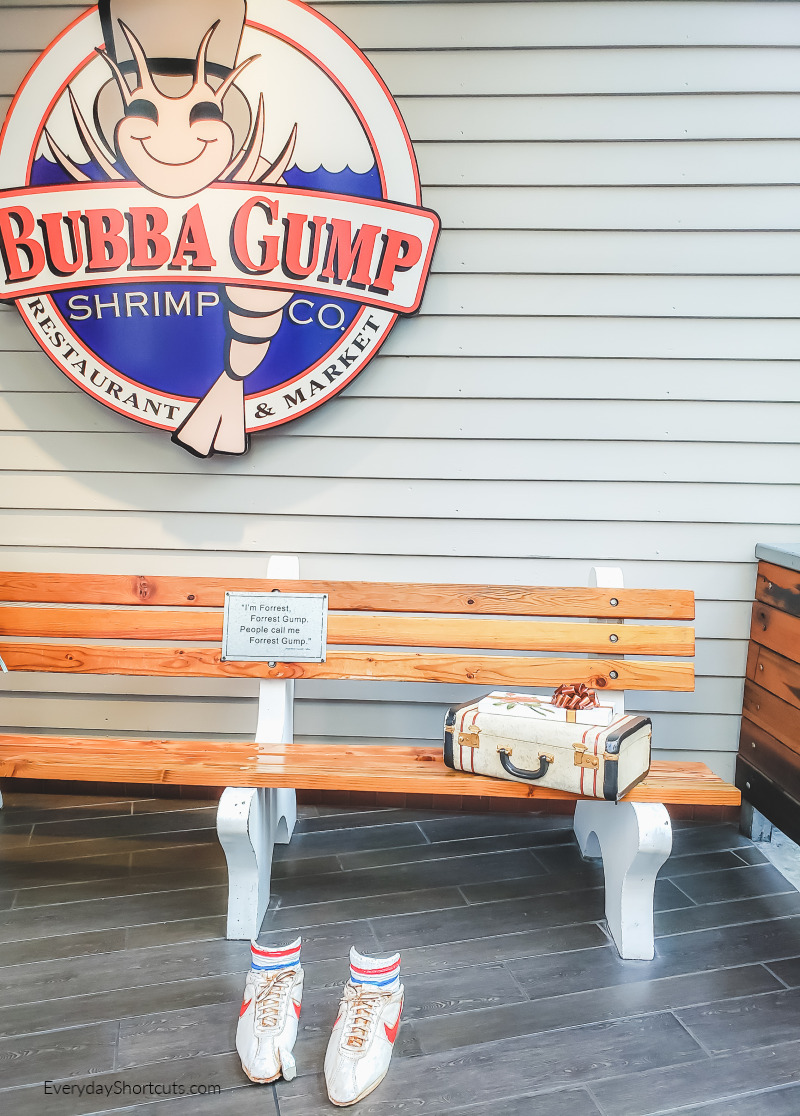 And if you're outside the park at City Walk and want a sit down restaurant, try Bubba Gump Shrimp Co. It's a seafood restaurant with a Forrest Gump theme. This family restaurant is filled with so much fun such as the different dishes named after the movie, Forrest Gump trivia provided by your waiter/waitress and the memorabilia surrounding the restaurant. Read my full review of the restaurant here.
Entertainment
Whether it's a night at the movies or Universals acclaimed WaterWorld stunt show, there is plenty to see at Universal Studios Hollywood with Teens. At CityWalk, the 5 Towers Stage concert venue features state-of-the-art lights and sound. AMC Theaters has a 7-Story IMAX with LASER featuring dual 4K laser projection and 12 channel sound. It is a must for thrill-seeking teens who want a virtual skydiving experience.