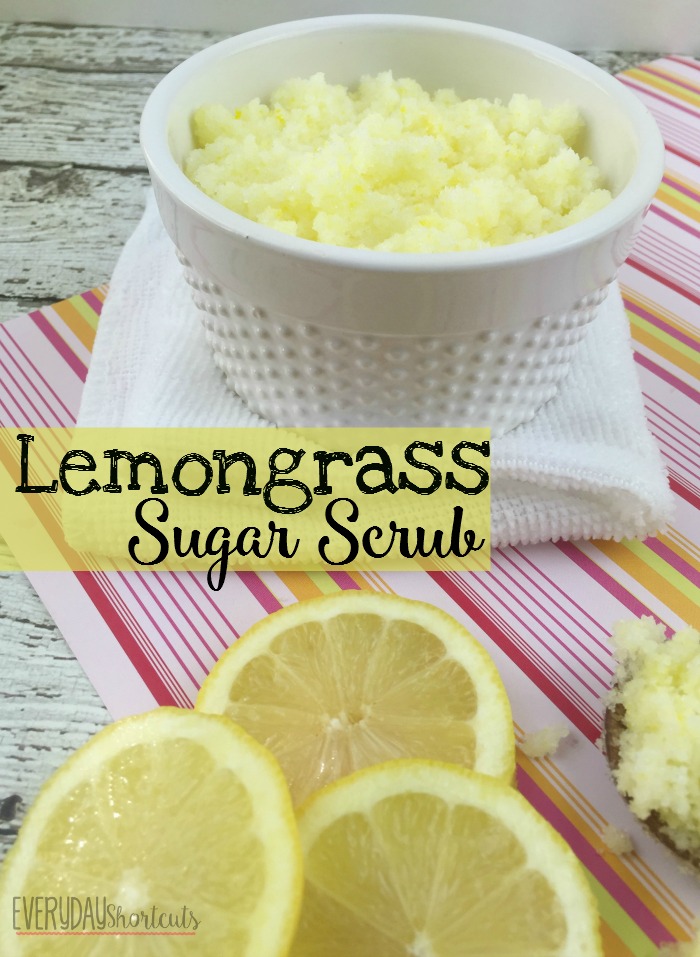 This Lemongrass Sugar Scrub will not only exfoliate your skin but wake up skin with its energizing scent. You will find that it will not strip the moisture from your skin and leave it radiant and smooth. Not only do I use it on my face but also use it on my whole body especially when I apply a self-tanner as it tends to take better. I use it once a week to exfoliate and hydrate my skin while in the shower. My skin has never looked more radiant after using. Try this DIY recipe for yourself to see what I mean!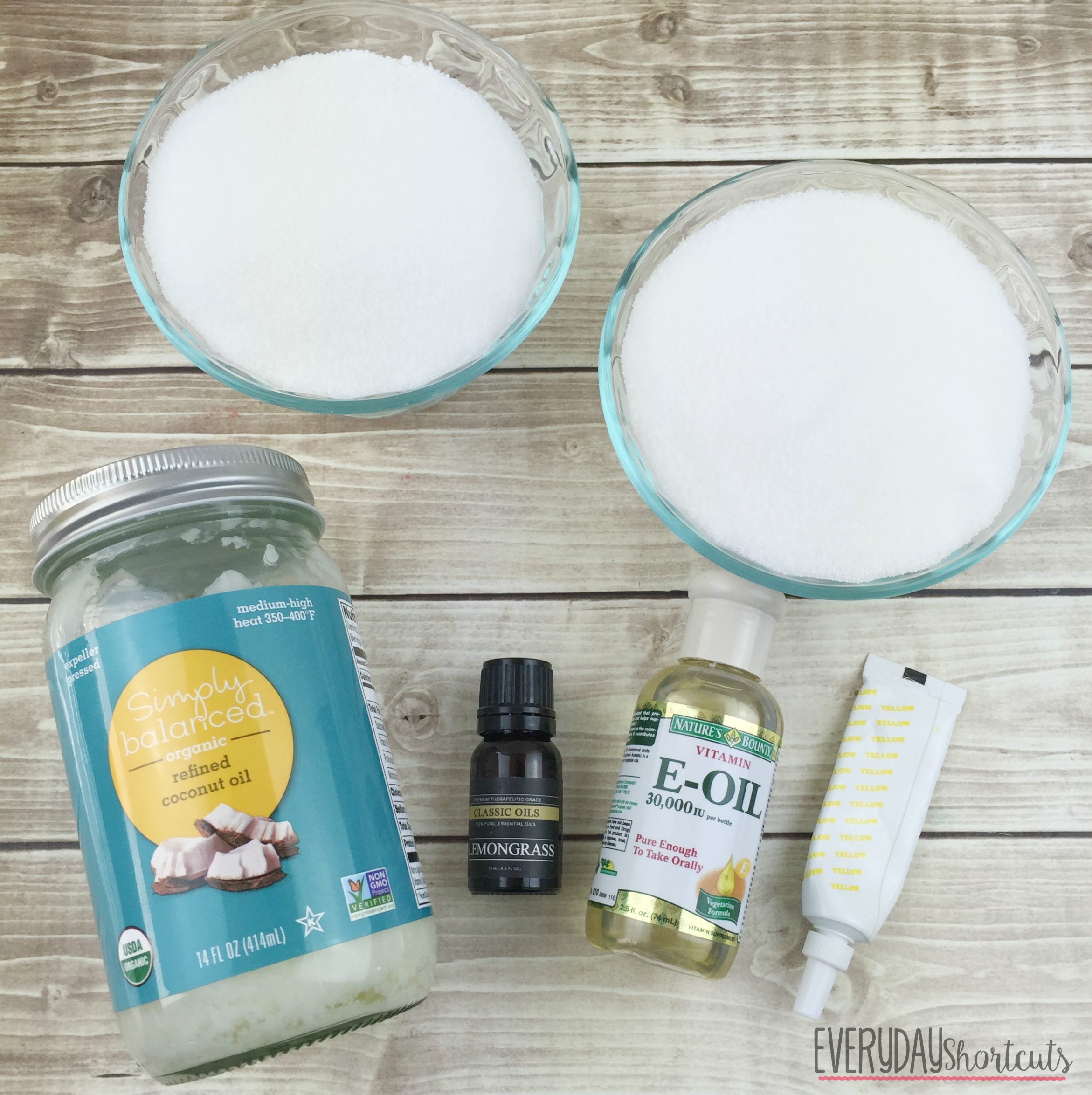 Lemongrass Sugar Scrub
Ingredients
2 cups granulated sugar
1/2 cup coconut oil
5 drops Vitamin E oil
3-4 drops lemongrass essential oil
Optional: 1-2 drops yellow food coloring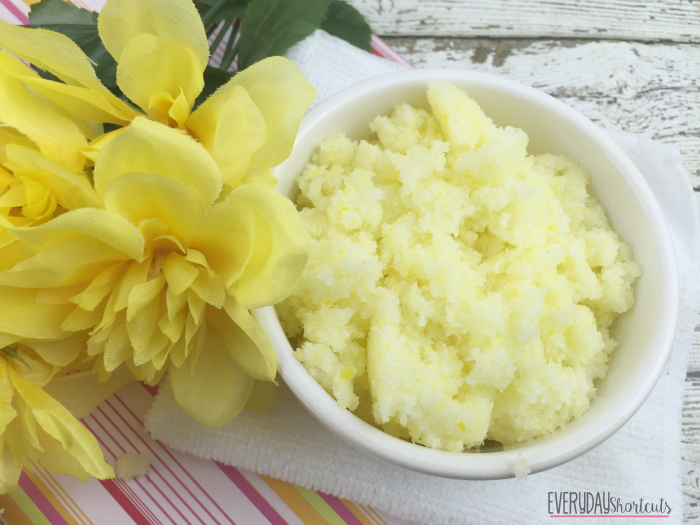 Directions
1. In a medium bowl, mix together the sugar and coconut oil.
2. Add the vitamin E oil and the lemongrass essential oil and mix until well blended.
3. If you want to add a little bit of color, add 1-2 drops of yellow food coloring.
4. Store in an airtight container for up to 6 months or transfer to a pretty jar and give as a Mother's Day gift, etc..
Benefits
Lemongrass essential oil is known for its ability to promote feelings of relaxation – this is the perfect scrub when you need a peaceful and tranquil bath! It also has antioxidant and anti-inflammatory qualities.