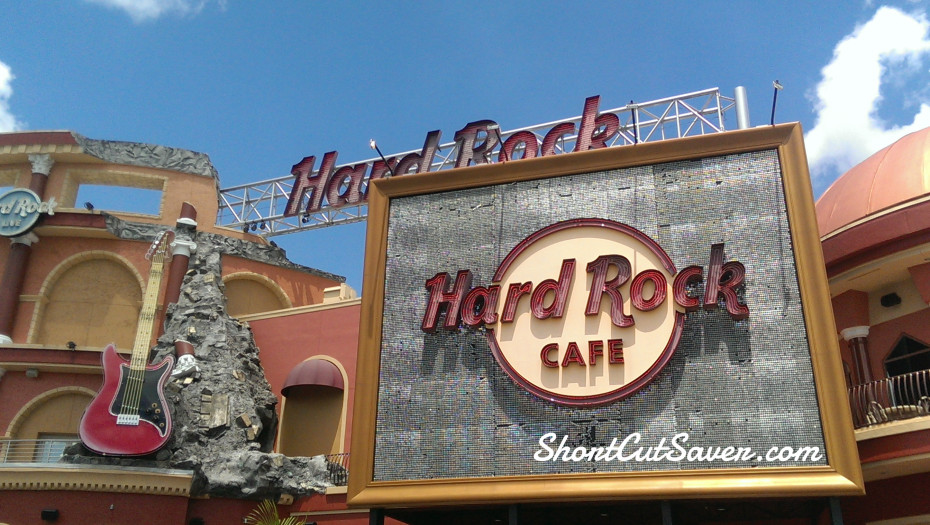 Did you know that the Hard Rock Cafe in Orlando is the largest Hard Rock Cafe in the world? It is and I had to check it out for myself. It is located right outside of Universal Studios Orlando where you can guitar out front. The restaurant is filled with memorabilia from famous musicians. When you first walk in they will give you a ticket and then you will go to a wall while someone holds a guitar and everyone will get their picture taken. These photos can be purchased for $20 before you leave.
You can stroll thru the restaurant looking at all the different memorabilia and labeled rooms such as the Woodstock and Elvis room just to name a few. Above the bar area is a Pink Cadillac that hangs and spins around slowly. And not only is it a restaurant but attached to it is a 3,000-person concert/party venue. While we were there the band Foreigner was getting ready to play a Charity Concert that night.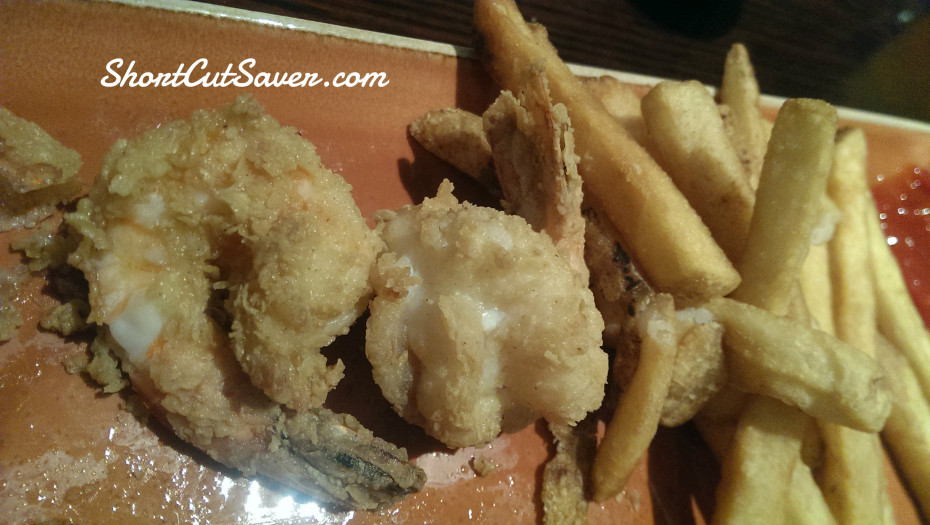 Our food was delicious and everyone ordered something different. I got the fried shrimp and fries along with a Pina Colada Drink. The shrimp was huge and I got more than I could eat. My youngest son got the Wings for kids smothered in BBQ sauce. And the rest of my family got a different kind of burger. The meals are big and you get your money's worth. This is one place I would love to come back to sometime.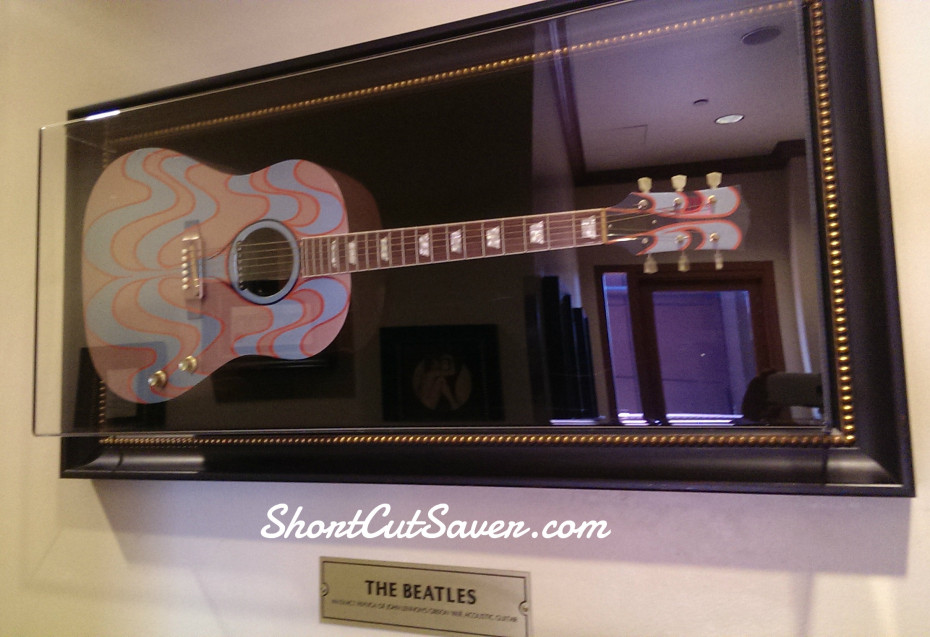 If you are in the Orlando area be sure to stop at the largest Hard Rock Cafe in the world and look at all the cool memorabilia including the Beatles (I am a fan!) area where they have the most Beatles memorabilia than any other Hard Rock Cafe.
Disclosure: I was provided with a gift card featured in this post to facilitate my review. All opinions are 100% mine and not influenced in any way.