This post was sponsored by Green Giant as part of an Influencer Activation for Influence Central and all opinions expressed in my post are my own.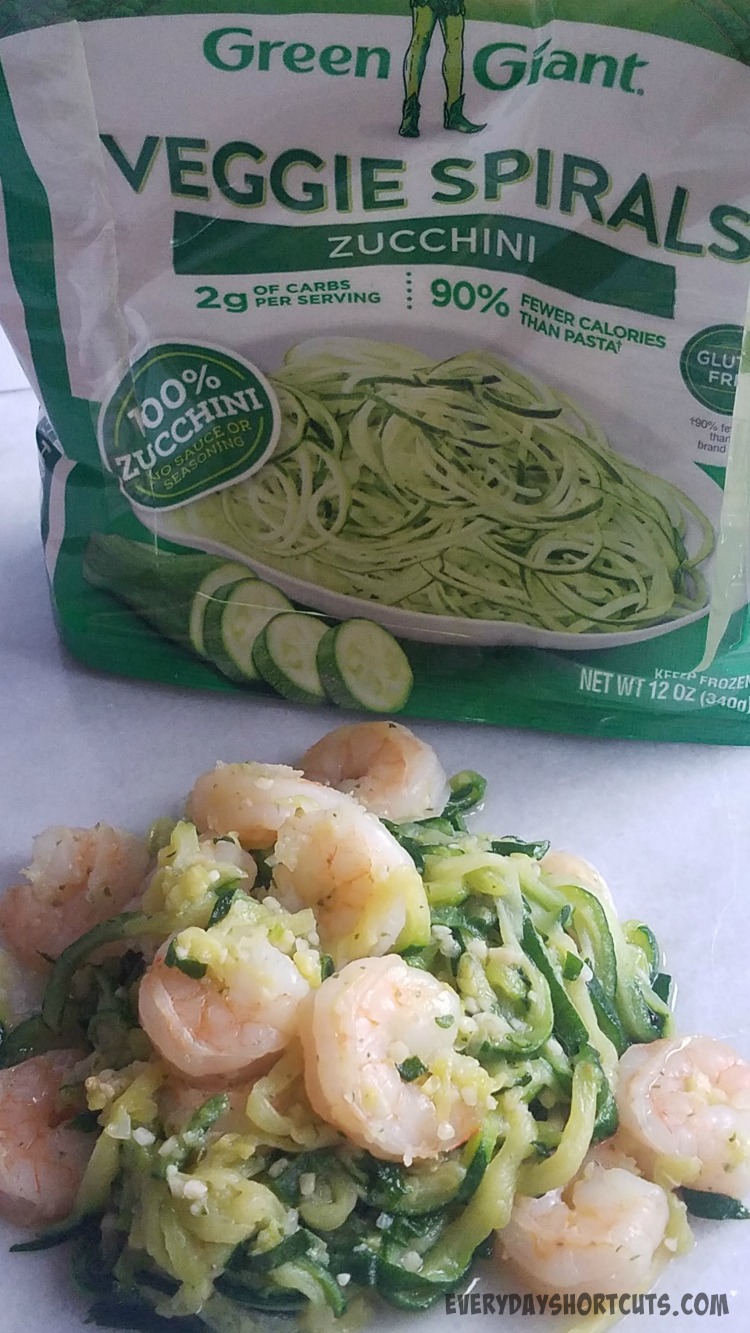 I've been following the Keto diet for several months now and starting to see results. I'm constantly searching for recipes or finding new ways to create dishes to keep on track with the Keto program and not get bored with the same dish over and over. One of my favorite dishes has always been pasta and I had to give that up for Keto since you have to count your carbs. Well, now I don't have to completely get rid of pasta. You see there is a new product called Green Giant Veggie Spirals that is taking over traditional pasta. It's made with 100% vegetables, gluten-free and up to 90% fewer calories than pasta.
I've not always been fan of zucchini but decided to add the Green Giant zucchini spirals with garlic shrimp one night. You know what? I actually liked it. Alot! There was so much flavor and to me it was like eating traditional pasta. And talk about easy to make, I mean 4 ingredients and boom you've got a delicious meal. You have to try it for yourself with the recipe below and let me know your thoughts on it but I have a feeling you're going to like it.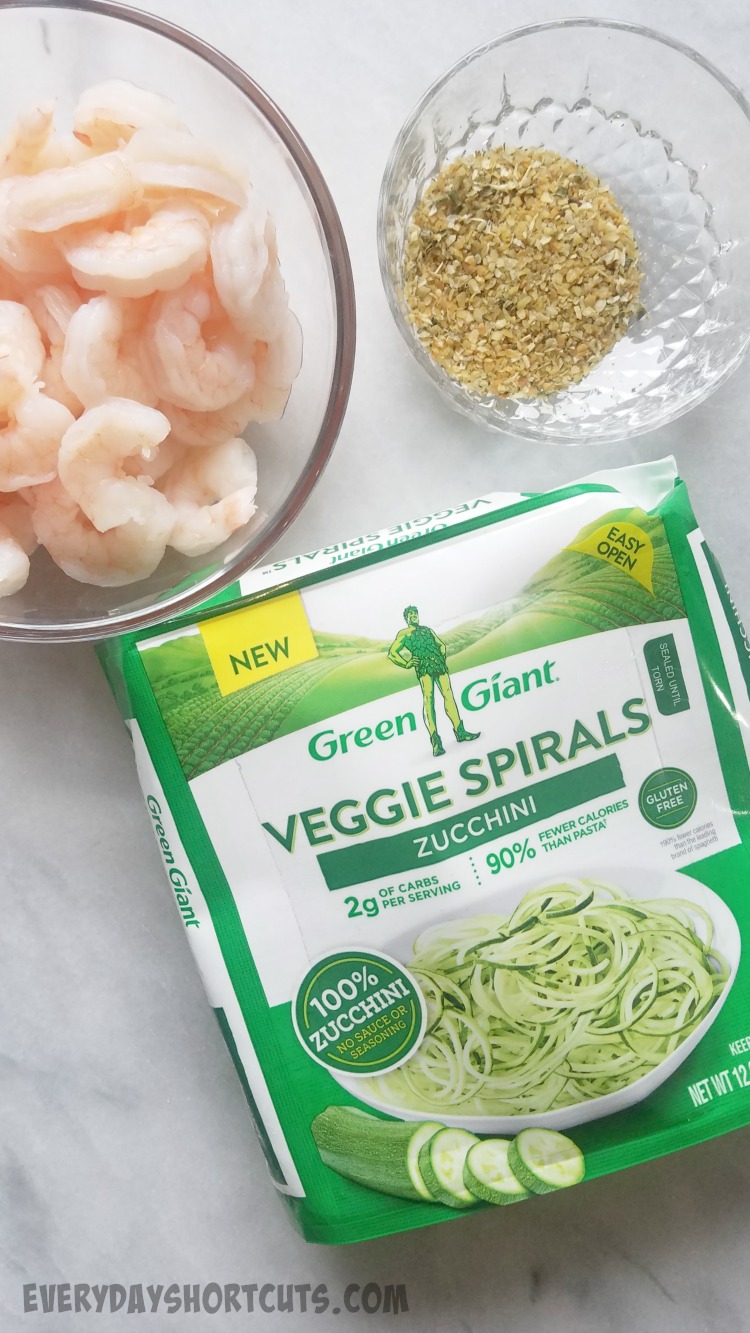 Garlic Shrimp with Zucchini Spirals
Ingredients
1 small bag of cooked shrimp
3 tbsp. Garlic seasoning or minced garlic
3 tbsp. Butter
Green Giant zucchini spirals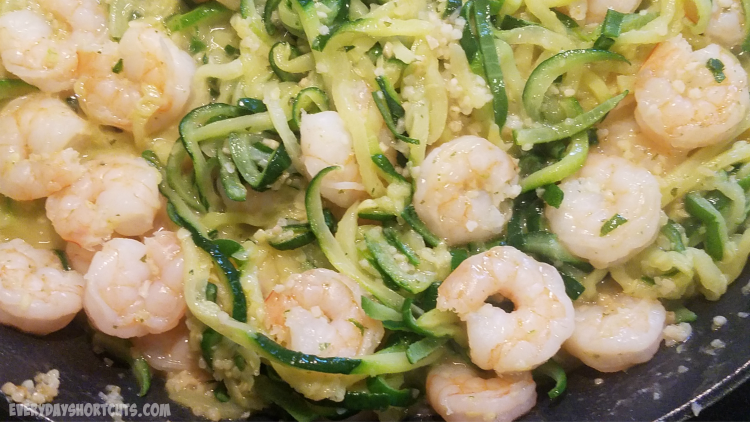 Directions
Make sure shrimp is completely thawed if using from frozen.
Heat butter in a pan over medium heat until melted.
Add the shrimp to the pan along with green giant zucchini spirals.
Add the garlic seasoning to the pan and mix together well.
Cook until done while stirring frequently.
Serve and enjoy!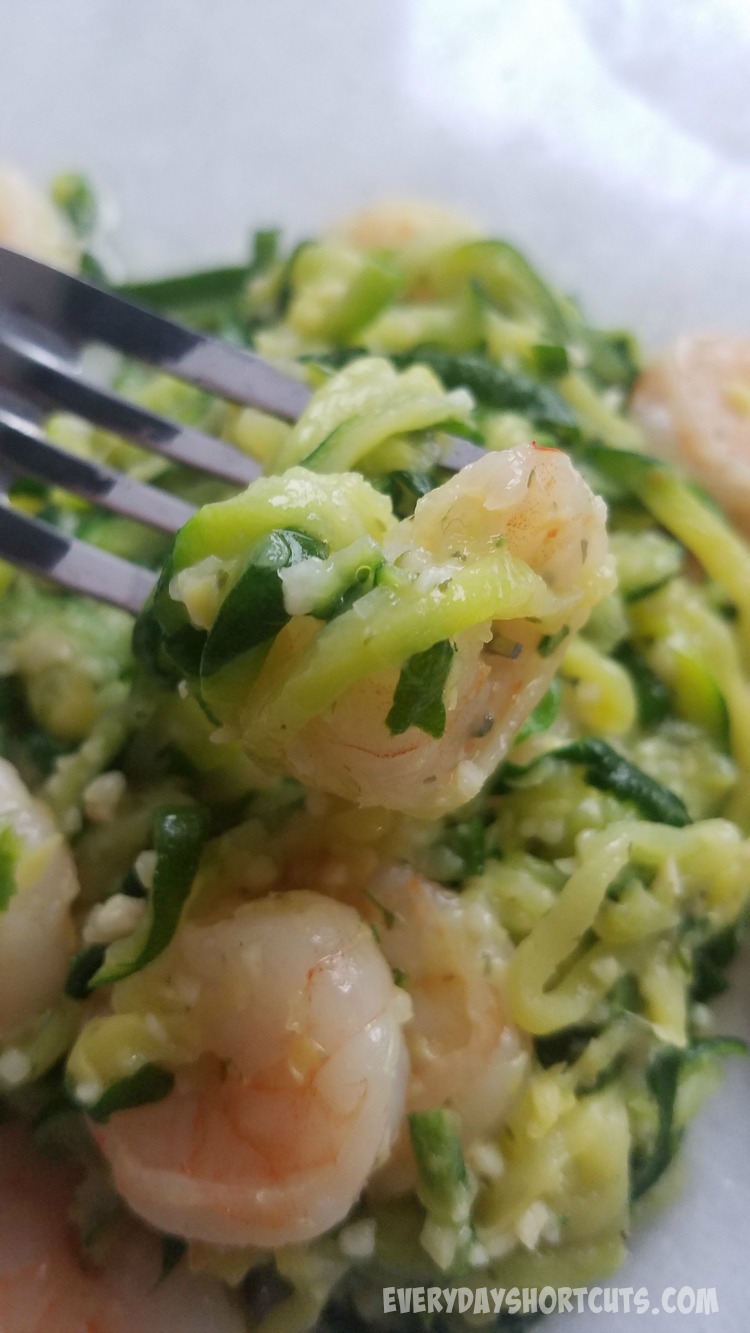 Green Giant® Veggie Spirals are available at Walmart in the freezer section and comes in four varieties to choose from such as, Carrots, Butternut Squash, Zucchini and Beet. It's a whole new take on noodles that you can prepare or season any way you would like to. They go great with an entrée, a side dish and more. And if you don't have a lot of time to prepare dinner, you can always pop the bag in the microwave and have it ready in just a few minutes. Plus, it's also a sneaky way to get in those daily vegetables to the kids without them even knowing it because it tastes so good.
Need some more Veggie Spirals recipe ideas? Check them out here!