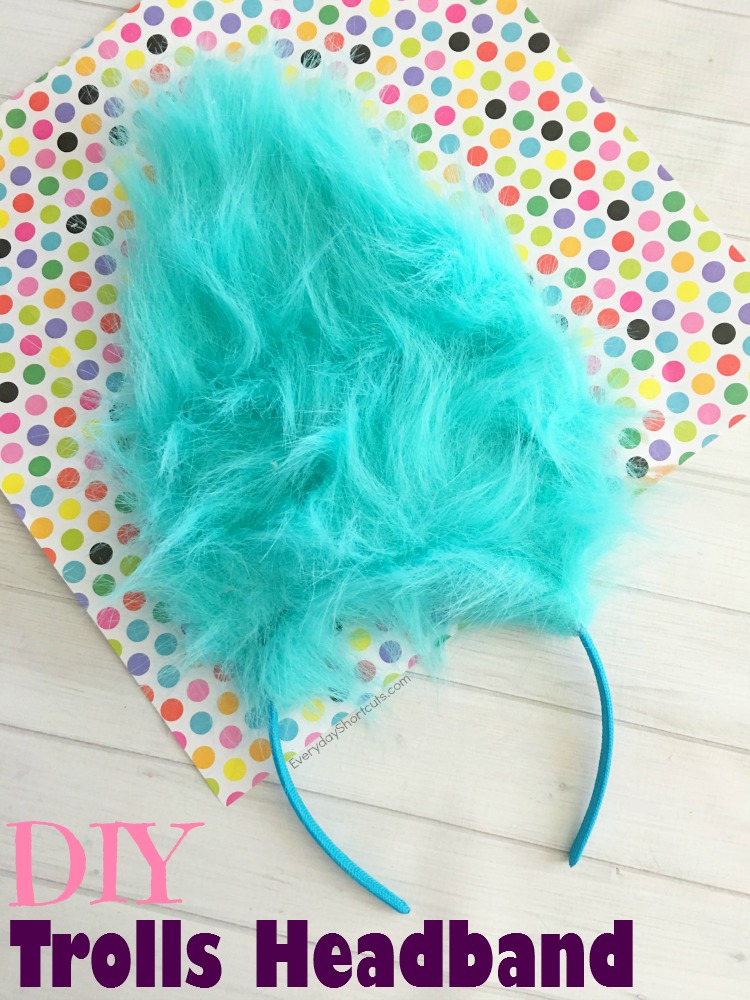 Bring Home Happy with TROLLS WORLD TOUR PARTY EDITION on digital now and on 4K Ultra HD, Blu-Ray, and DVD July 7th. The movie is jam-packed with music by Justin Timberlake and filled with happy adventures the whole family will love.
This is definitely a cute movie that the kids and I enjoyed. After watching the movie I got inspired to do a craft and created this DIY Trolls Headband. We had a blast making the headband and enjoyed wearing it while watching the movie.

Supplies Needed
1/2 yard faux fur
Matching headband
Heavy duty cardboard
Hot glue/hot glue gun
Scissors
How to Make DIY Trolls Headband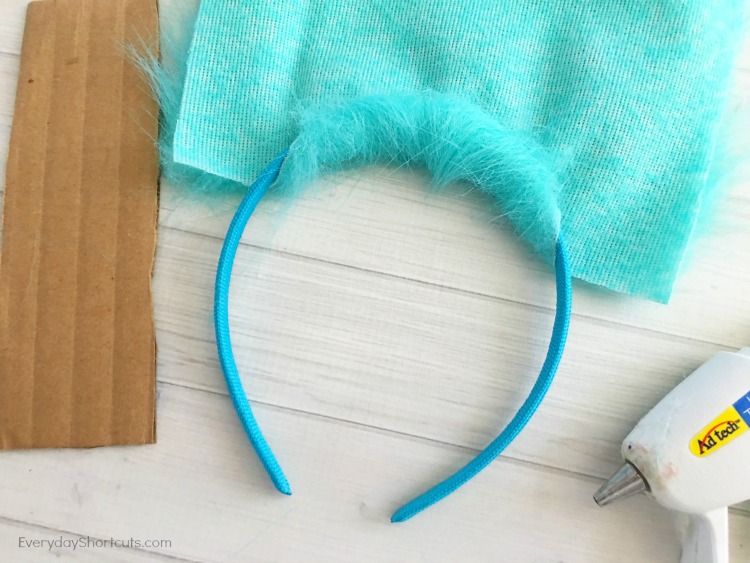 Measure out a piece of 8×9″ piece of faux fur and cut out on the base of the fabric not over the fur (if you move the fur away from where you are cutting you will see what I mean). Lay the fur face down and lay the headband on the short side and bottom of the fur, about 1 1/2″ inches onto the fur.
Fold up the fur onto the center of the headband and secure with hot glue. Then carefully fold the bottom sides under and over the headband and secure with glue.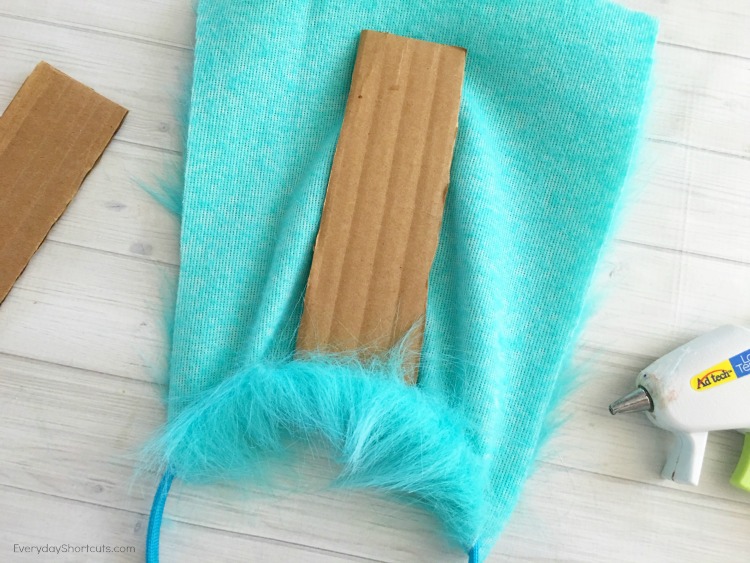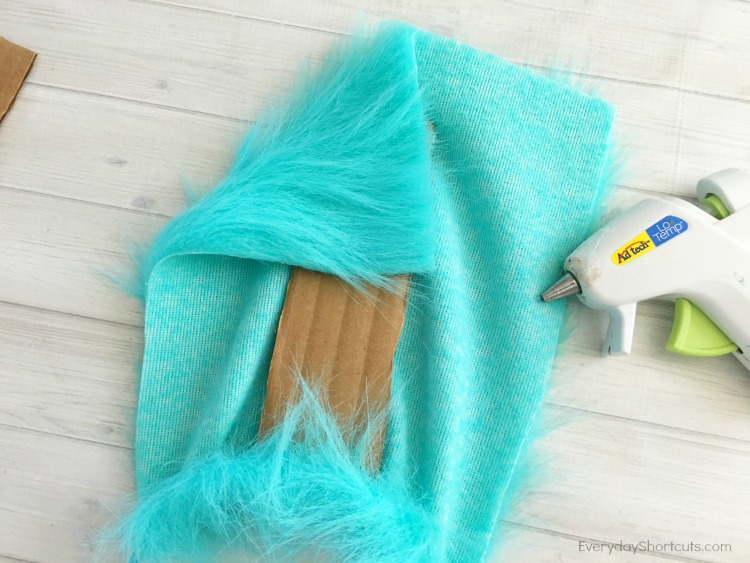 Now cut 2- 3×7″ piece of cardboard hot glue one vertically and one horizontally starting at the headband base.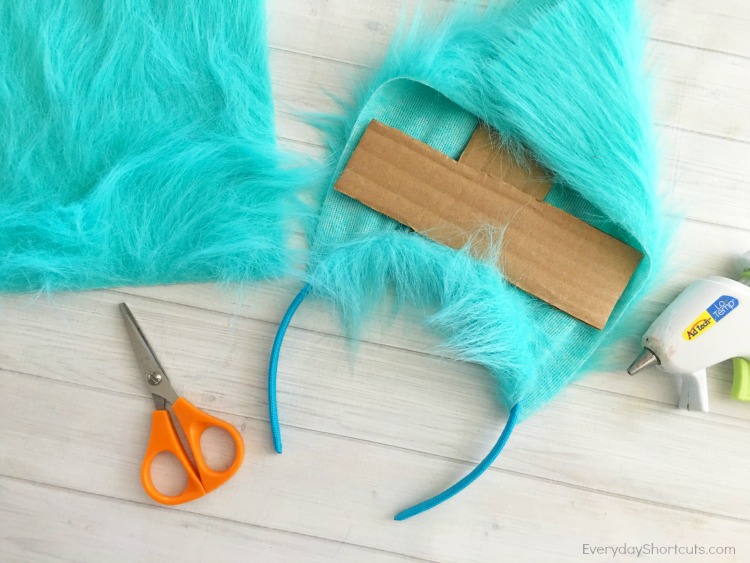 Fold the top two sides into a point and secure with glue.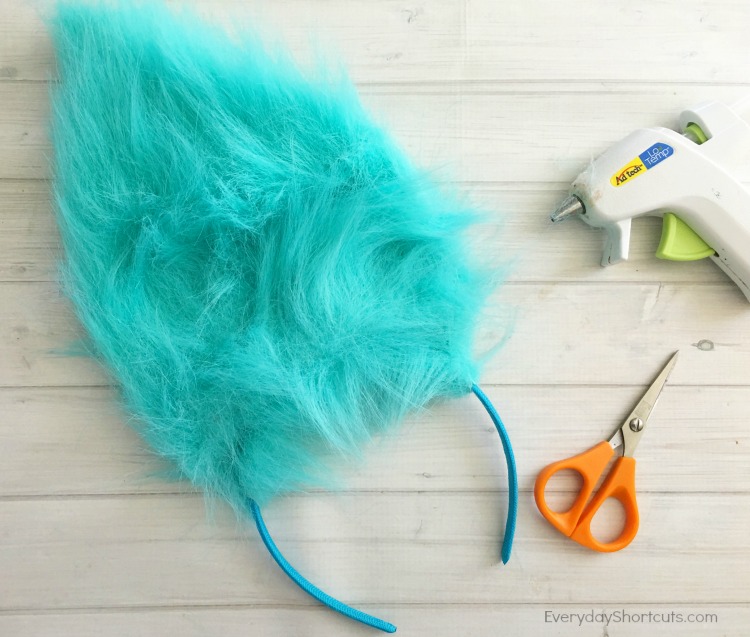 Now cut one more piece and glue onto the back, covering any backing of the fabric and cardboard. Tuck the rough edges of the fabric in a secure with glue.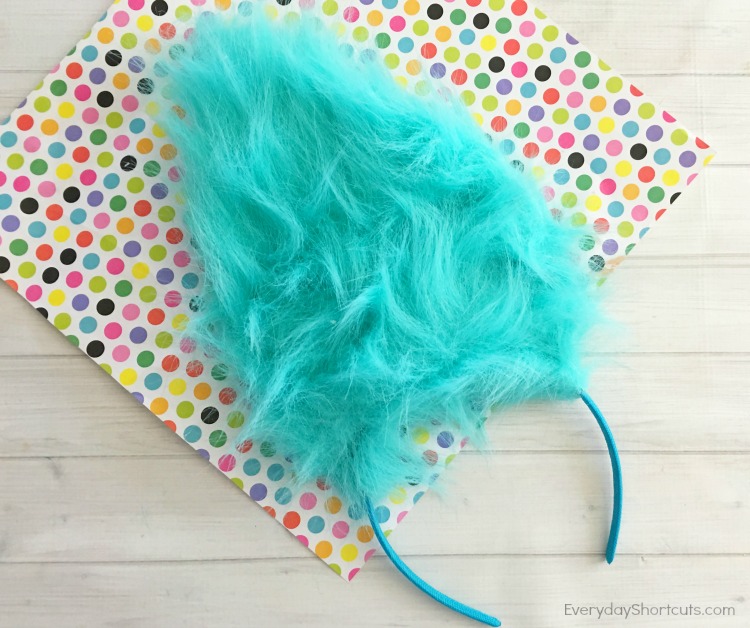 After you finish your Trolls movie inspired DIY headband be sure to wear it when you pick up your TROLLS WORLD TOUR PARTY EDITION on digital now and on 4K Ultra HD, Blu-Ray, and DVD July 7th.
About Trolls World Tour Party Edition
The Dance Party Edition includes an interactive dance party mode where viewers are introduced to dance moves to learn while they watch the film, lyrics to sing along, and surprises featuring their favorite characters!
This special Dance Party Edition includes bonus content, such as an exclusive original short film starring the unforgettable Tiny Diamond, deleted scenes and behind-the-scenes exclusives with the power-house musical cast of Anna Kendrick, Justin Timberlake, Kelly Clarkson, Mary J. Blige, George Clinton and many more. This fun and entertaining family film is the must-own movie of the summer.
BONUS FEATURES ON 4K Ultra Hd, BLU-RAYTM, DVD and digital:
DANCE PARTY MODE – As Queen Poppy makes her way across the lands, this on-screen experience encourages the viewer to sing and dance along as they customize their own musical journey. With sing-along and dance elements, interactive pop ups and more, it's sure to be a world of fun!
TINY DIAMOND GOES BACK TO SCHOOL – In this exclusive original short film, journey back to school with Tiny Diamond as he tries to figure out how to be the cool kid and 'fit in'.
TROLLS DANCE ACADEMY – Compilation of How-To-Dance pieces from Dance Party Mode of Pop, Waltz, Country, Funk, KPop and Reggaeton.
TROLLS WORLD TOURIST MAP – Cloud Guy provides a quick "tourist guide's" view of the six realms that make up Trolls Kingdom; Trolls Village, Symphonyville, Lonesome Flats, Vibe City, Volcano Rock City and Techno Reef.
Plus, deleted scenes, bonus features and more!