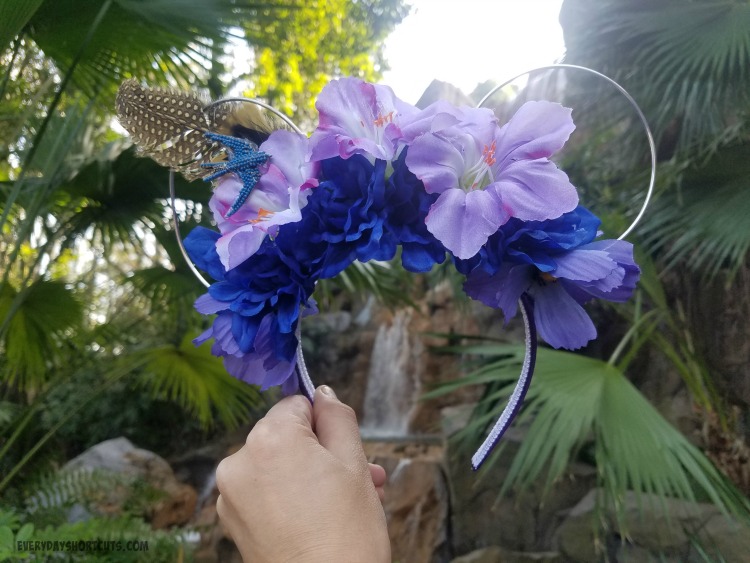 I've had several people ask me about my DIY Pandora – The World of Avatar Ears that I made last year when I posted them on Instagram that I decided to share the tutorial with you. I had an idea in my head on how to make them and ended up finding everything at my local craft store.
I loved how they turned out and received so many compliments when I wore them to the park while visiting Pandora – The World of Avatar in Disney's Animal Kingdom. Feel free to change them up a bit with different colors, style, accessories, etc. Enjoy!
DIY Pandora – The World of Avatar Ears
Supplies Needed
Assorted silk flowers in colors of lavender, bright blue, and light purple
Fabric covered headband (I used a purple colored one)
Scissors
Feather
Beaded Banshee (I found one that looked similar in the jewelry making section of my craft store.)
Duct Tape (optional)
Directions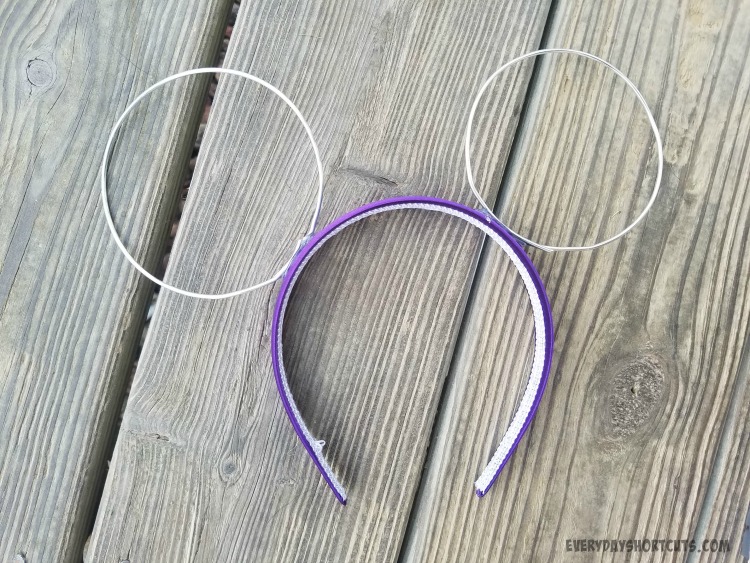 Cut two 8-10 inch wire pieces from the 12 gauge silver wire using wire cutters.
Now mold the shape of each ear so the ends overlap each other a bit. I free-handed the shape of the ears I wanted but you should have each circle around 3-5 inches. The ratio of the ears to Mickey's head is 3:5 (3" diameter ear matches a 5" diameter head). *Remember you can always cut down the wire if you need to. Optional: Use a piece of duct tape to wrap around the wired edges after it is securely glued for extra coverage.
Hot glue the overlapped ends heavy so they are fully covered and don't poke out.
Position the wire circles on the headband to the way you like it or about 4-6 inches apart. I did mine about 6 inches apart but again free-handed it to the way I liked it.
Hot glue the circles onto the headband making sure they are fully secured. Feel free to use more glue than normal because it will be covered by the silk flowers.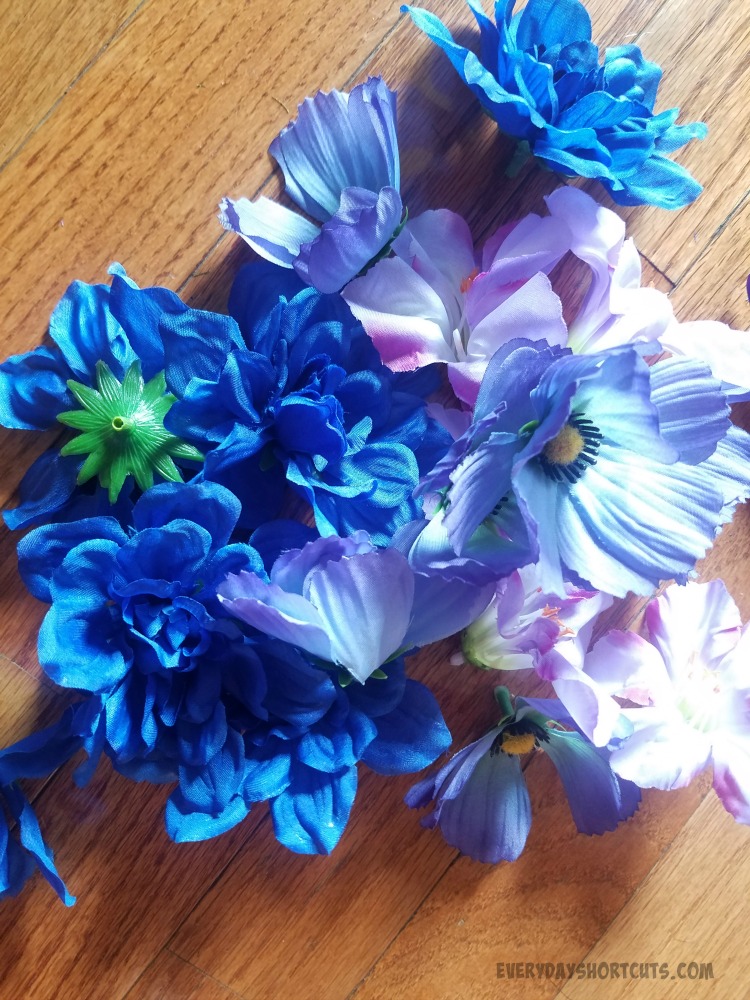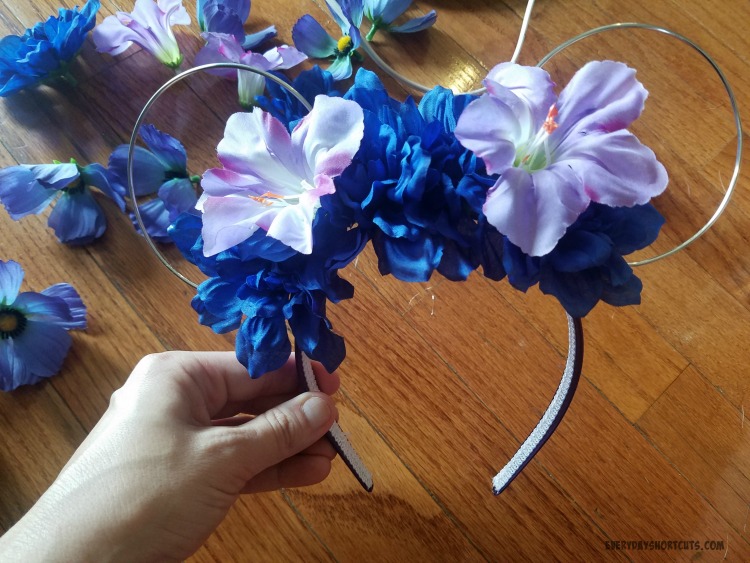 Cut the silk flowers from the stems and position them around the ears first to make sure you like it and then begin hot gluing them into place.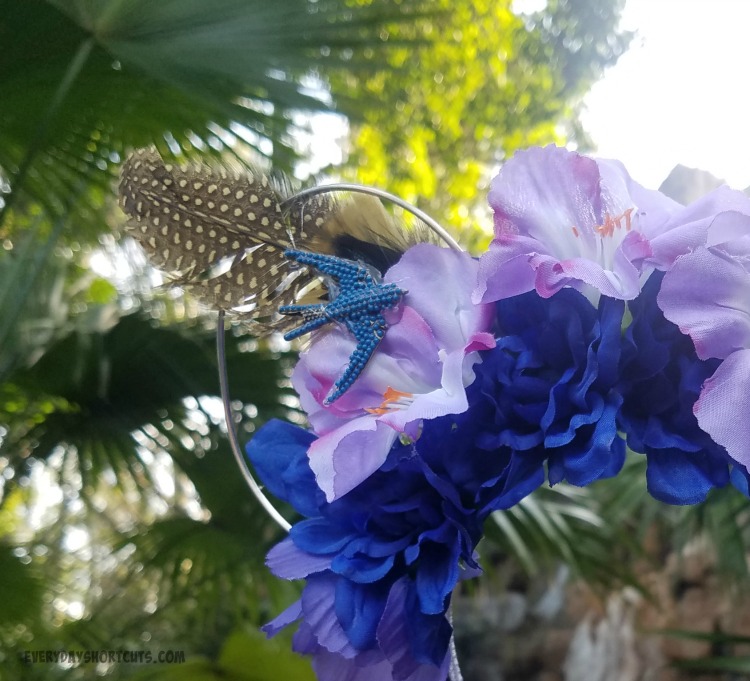 Add a few drops of hot glue onto a feather and stick it in the middle of the floral arrangement on one ear. Once it is placed you can add a few more drops of hot glue to secure it.
Add some hot glue to the back of the Banshee and attach it in front of the feather. Once it's position you can add some more glue to make sure it's secure.

And that's it! Now you have Pandora – The World of Avatar Ears to take with you next time you visit Disney's Animal Kingdom and show off!