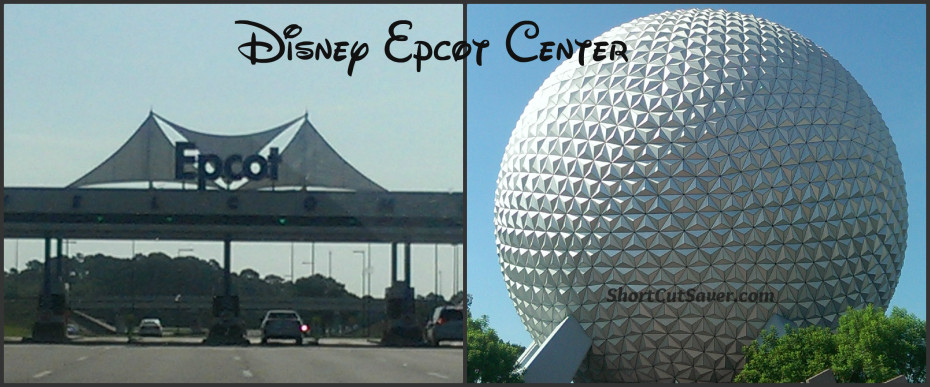 Epcot was the last Disney Park I wanted to take my family to since we have visited all of the other 3 parks in the past 3 years.  If you don't know about Epcot, it was the second Disney World theme park that was built-in 1982. The last time I visited it was in the 90's so I was excited to come see the changes made at Epcot.

The front of the park is called Future World which consists of the family attractions and shows which include past, present, and future. The back of the park is called World Showcase that features 11 different countries you can visit. You can experience the buildings, food, drinks, and souvenirs in each country. Epcot is one of the bigger Disney World parks so it is recommended that you go from open to close to be able to see everything.
Our favorite ride was Test Track. What you do is enter a 6 seat passenger Chevy vehicle and go thru innovation and technology of Chevrolet after you design your vehicle in the virtual lab. Then, take it for a test spin going 65 mph around a Test Track. The intense speed is awesome!
Another big hit is Soarin' where you sit in a hand glider and watch the IMAX screen. You will feel like you're flying and smell what you're seeing. You will go thru waves, powdery ski slopes, majestic redwood forests, fragrant orange groves and familiar landmarks like the Golden Gate Bridge.

These are just a few of the many rides you will find at Epcot. Going thru the countries was so much fun since I have never been to any of them. I was able to see the mock buildings up close and try out the food. We got some souvenirs from China Town that included an umbrella, budda, and a string puppet.
If you get your Magic Bands early be sure to book your Fast Passes up to 60 days in advance if you are staying at a resort or 30 days in advance for non-resorts. They seemed to sell out fast for the day. This will guarantee a spot on the ride without having to wait and letting you see more of the park.
You can also meet and greet the following characters in select areas of the park.
Daisy Duck and Stitch – Main Entrance
Chip and Dale – Innoventions West
Duffy the Disney Bear – Showcase Plaza
Mulan – China
Snow White – Germany
Aladdin and Jasmine – Morocco
Princess Aurora, Belle, Beast, and Marie – France
Winnie the Pooh and Friends, Alice in Wonderland, and Mary Poppins – United Kingdom
You can purchase tickets online before your visit at Undercovertourist.com
 or at BestofOrlando.com
 for a discount.
Disclosure: I was given 2 tickets featured in this post to facilitate my review. All opinions are 100% mine and not influenced in any way.