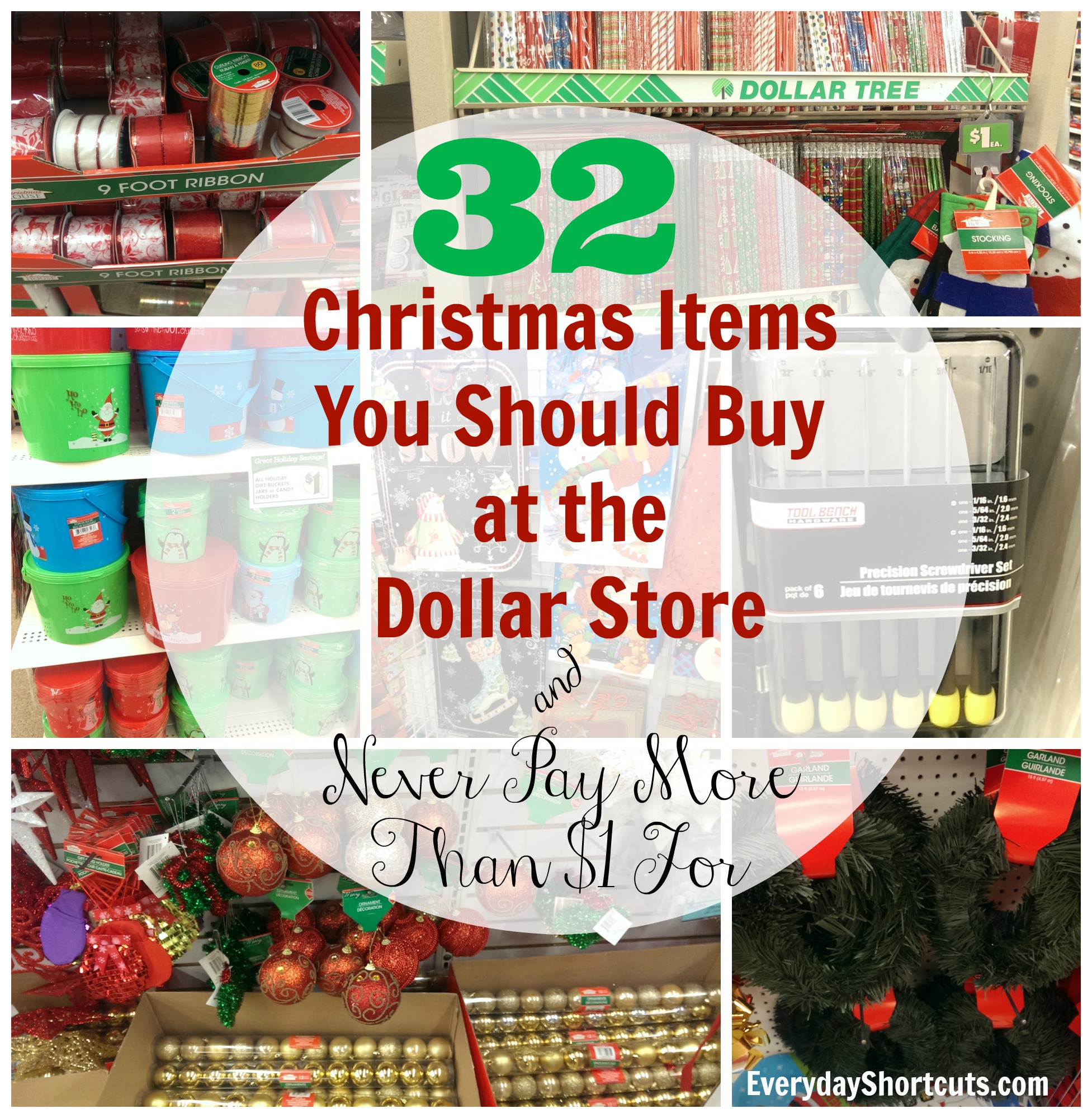 There are just some things you should not spend more than $1 for especially around Christmas time. You can find more of what you need at the Dollar store and save a bunch of money. Below is a list of Christmas items I recommend picking up at your local Dollar store.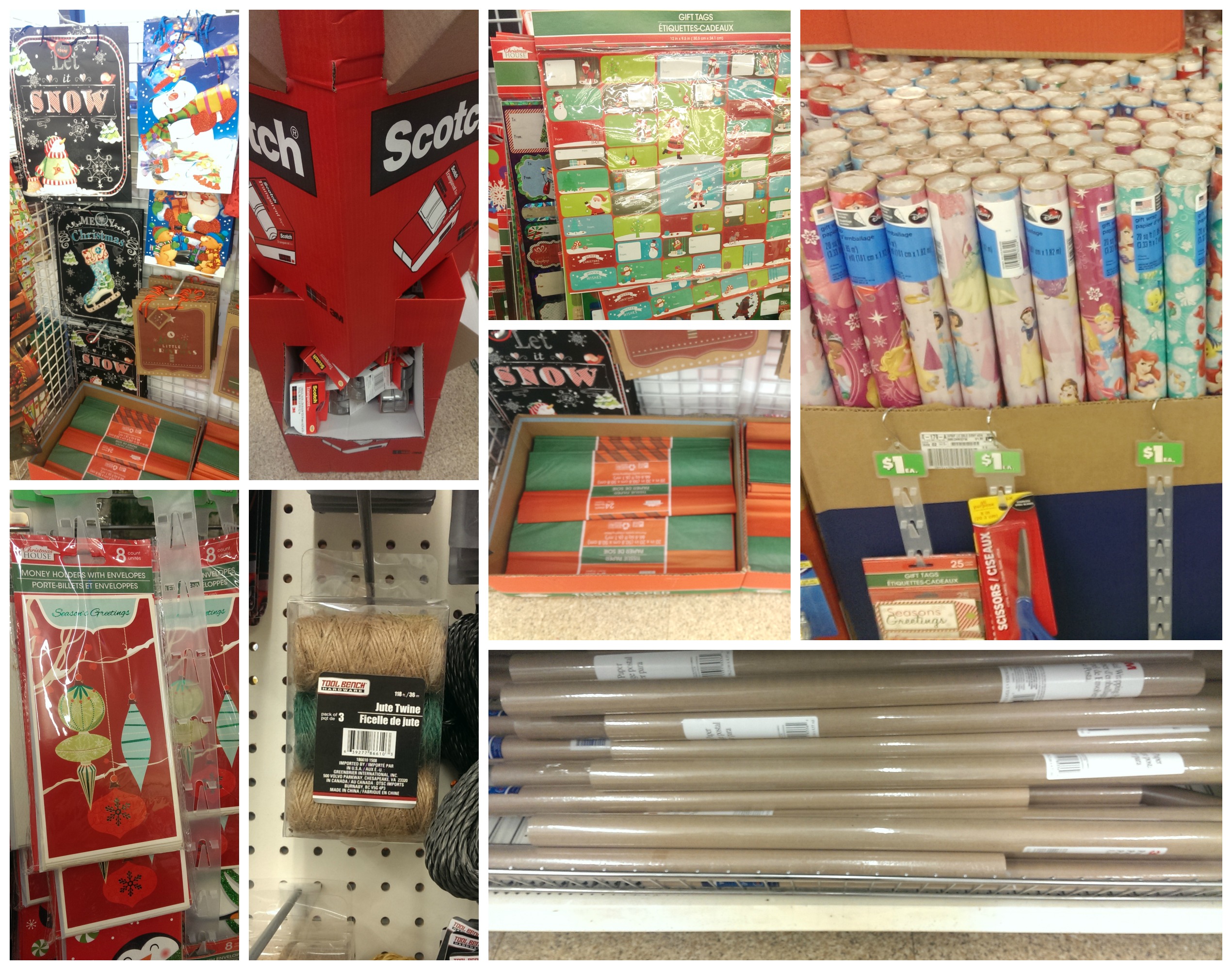 Wrapping Supplies
Wrapping paper
Brown Paper– Great to use for a more rustic way of wrapping presents.
Gift Bags
Scotch Tape– Get 2 rolls of scotch tape for the price of one.
Gift Tags– Browse thru the selection to get the most for your money finding the packages with more gift tags.
Tissue Paper
Money Holders
Scissors
Twine – Use to tie gift tags on presents for rustic wrapping or tie napkins in a table setting.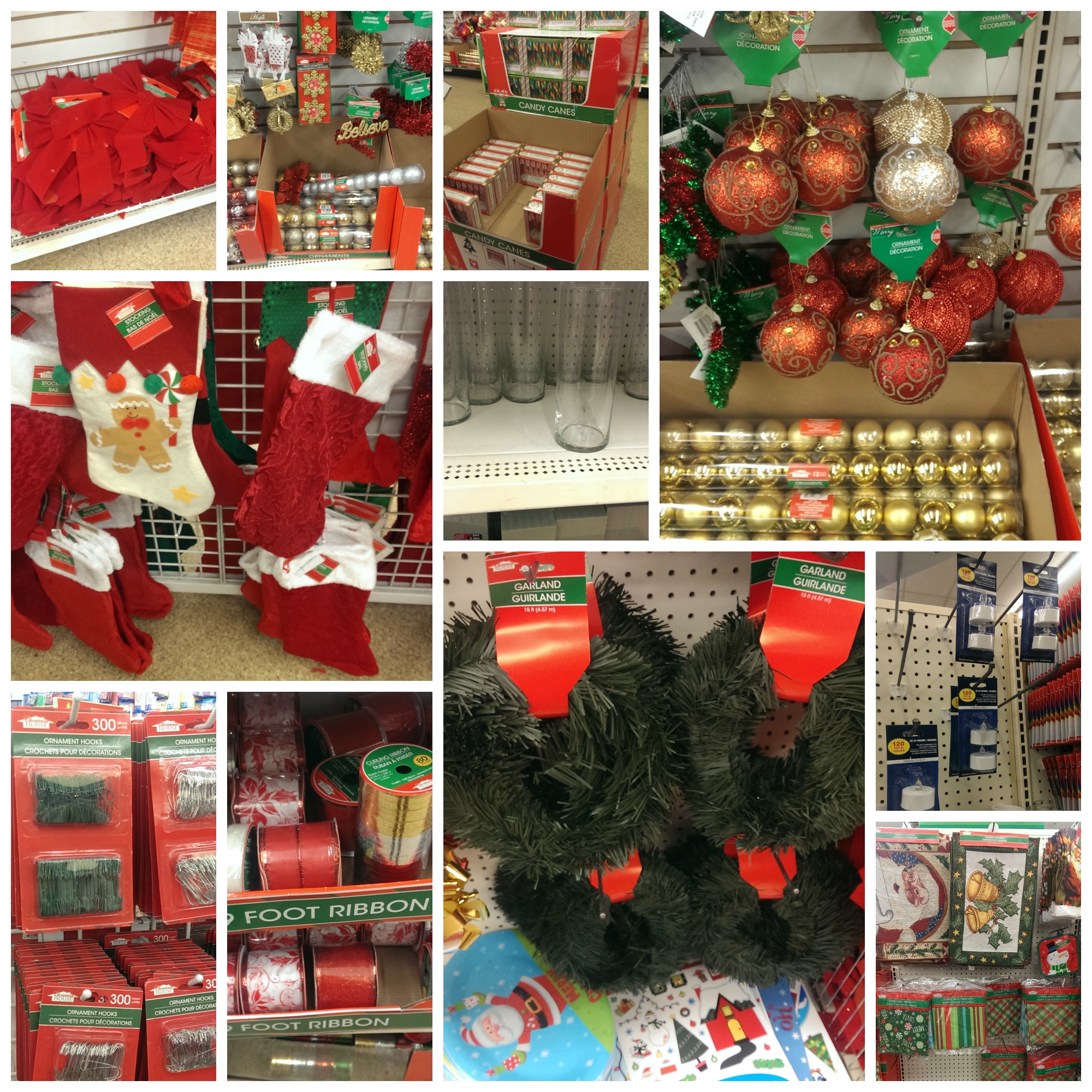 Decorations
Bows
Ornaments – Even if you don't like the color you can always change it with spray paint.
Candy Canes
Hurricane Glasses– Add some ornaments and greenery for a table centerpiece.
Stockings
Ribbon – Use as a garland for your tree.
Garland
Tea Lights
Placemats
Tablecloth
Ornament Hooks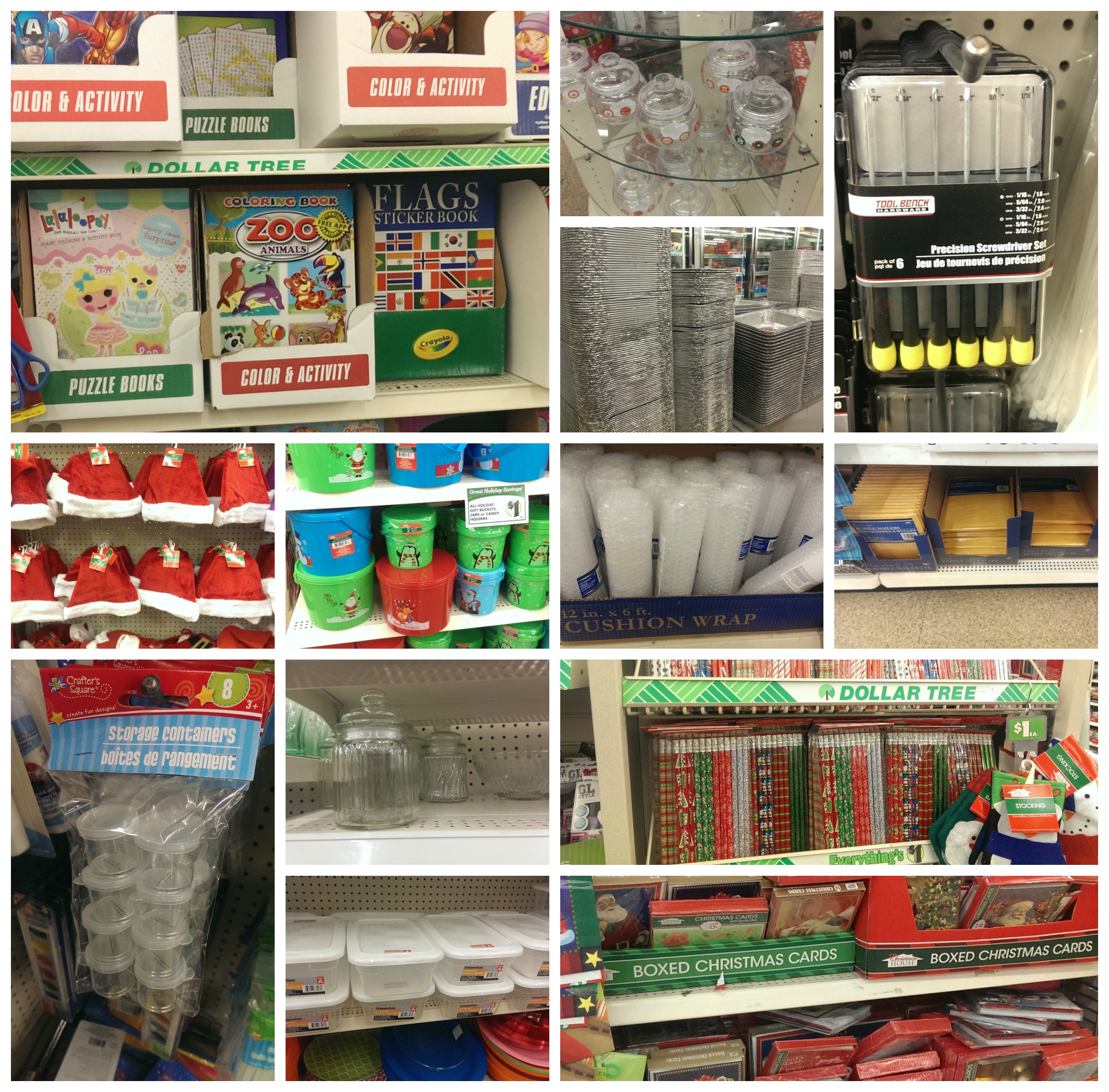 Gifting & Misc.
Coloring Books – Great for stocking stuffers.
Candy Jars – Plastic and Glass.
Cookie Tubs
Santa Hats
Shoebox Containers– Great to use for Operation Shoebox program or to store ornaments in after the holidays.
Christmas Cards
Bubble Wrap – Use for shipping small gifts or wrapping ornaments and glassware for storage.
Mailer Envelopes
Christmas Pencils – For classroom parties or stocking stuffers.
Disposable Aluminum Pans
Small Plastic Storage Containers– For diy beauty gifts such as lip balm, scrubs, and more.
Precision Screwdriver Set- Most toys require a small screwdriver to install batteries and this set is the perfect size at the right price.
There are so many items to find at the Dollar store and I have found that each one carries different items so I tend to visit a few near me. Get creative with your decorations, gifting, and more. Remember that spray paint and a glue gun can be your best friend and create some amazing pieces. Below are some items that I created with items from the Dollar store and a glue gun.