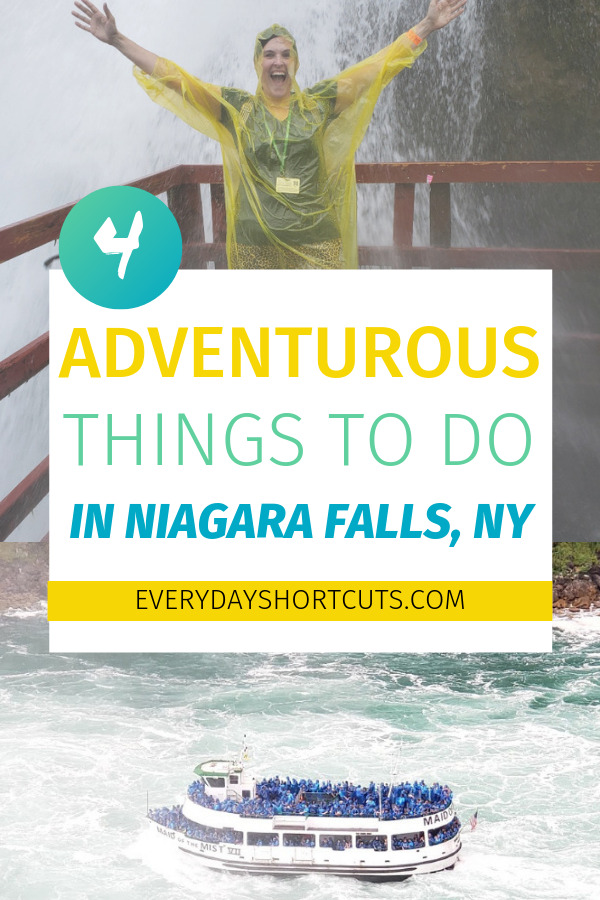 There is plenty to do in Niagara Falls, NY from the aquarium, observation deck, watching the falls, fireworks and more. Plus, the scenery is not bad to look at too! Did you know that there are several adventurous things you and your family can do while visiting? You can definitely break out your adventurous side with these 4 things to do.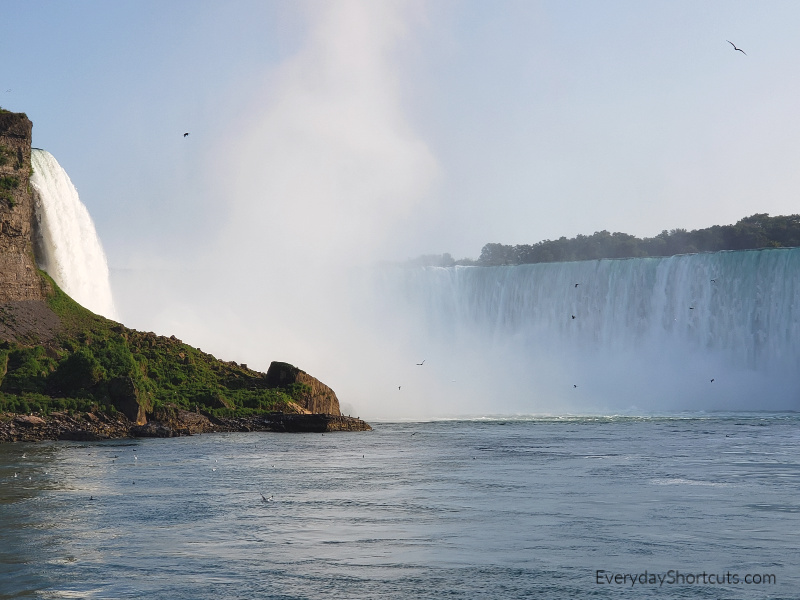 My kids and I recently took a trip to Niagara Falls, NY thanks to Niagara Falls, USA for hosting us and were able to cross some things off our bucket list. Check out this list of fun and adventurous things to do.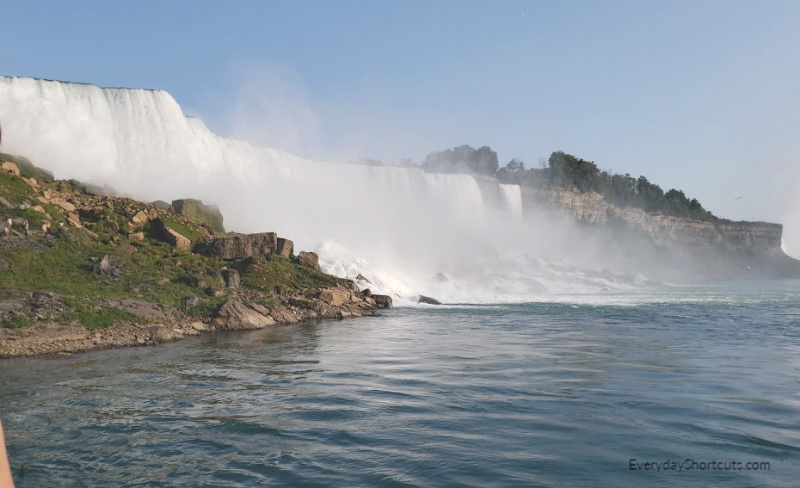 4 Adventurous Things to Do in Niagara Falls, NY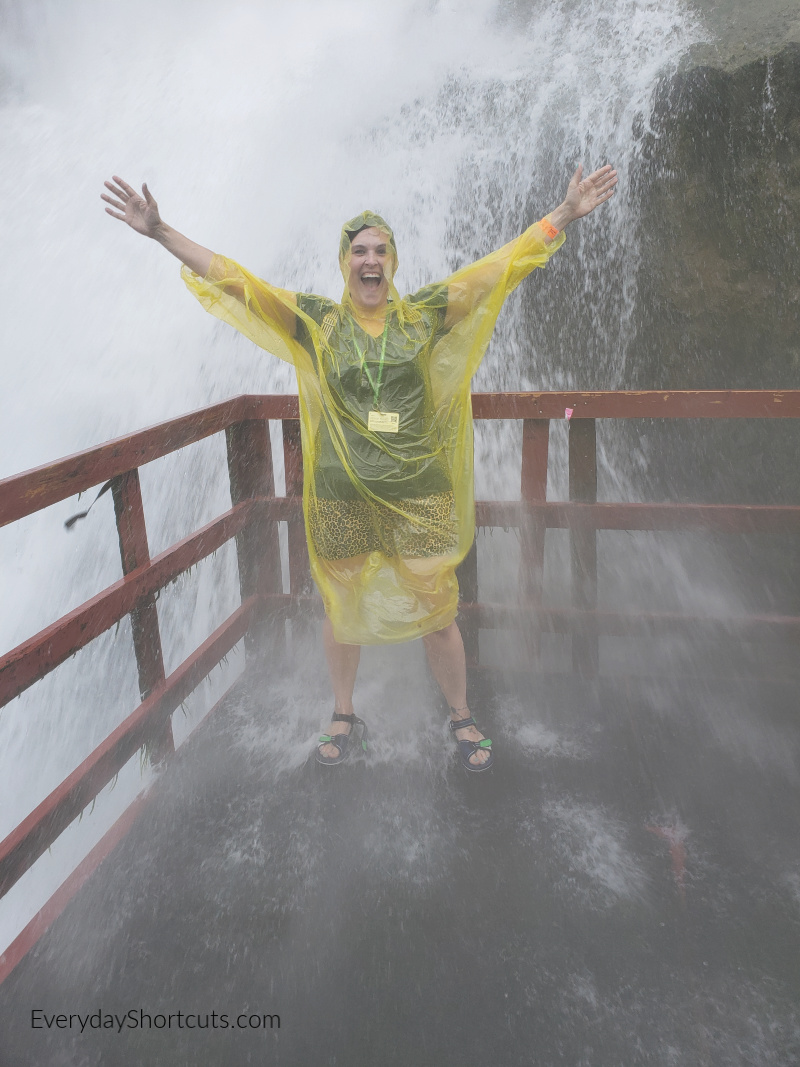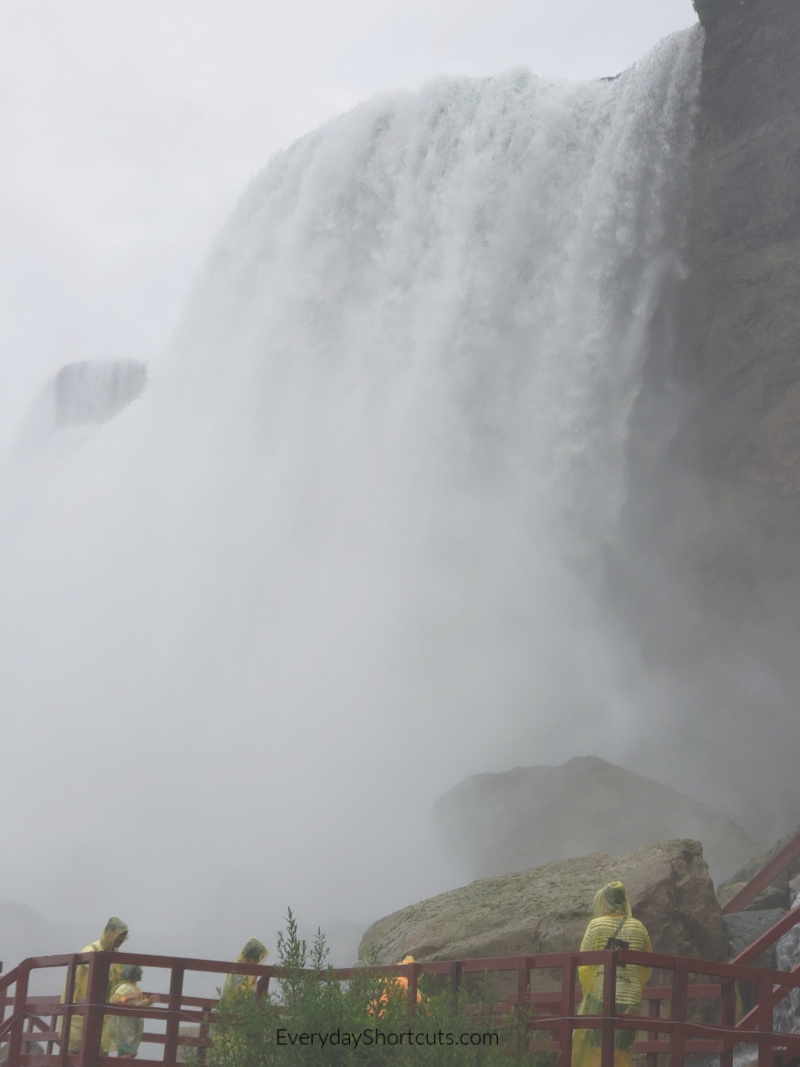 Cave of the Winds
Be prepared to get wet as there is no way around it at Cave of the Winds even with the poncho they provide you. Cave of the Winds is located at Goat Island in Niagara Falls State Park. When you arrive you are provided special water sandals and a poncho. The elevator takes you down to the base of the American Falls. The view is breathtaking watching the Falls come crashing down right in front of you. It's the best way to get up close and experience the falls where you can spend as long or as short as time as possible on this self-guided tour.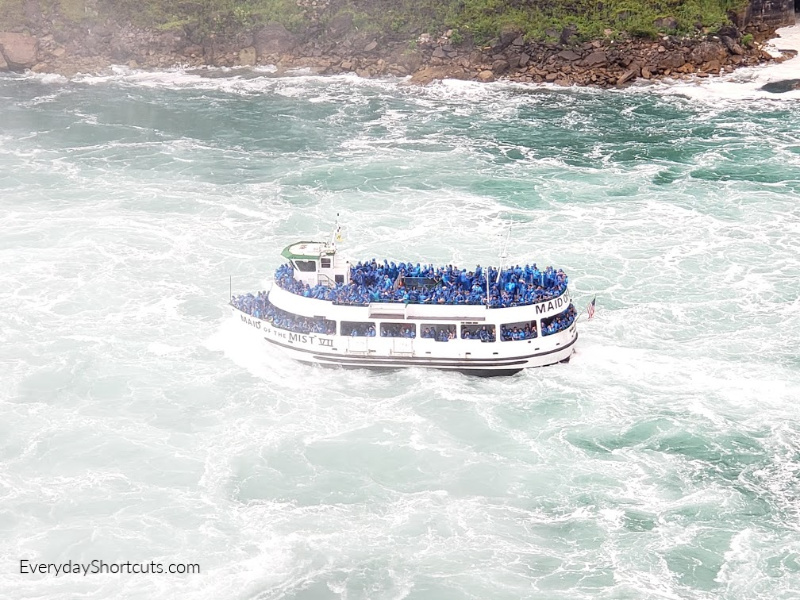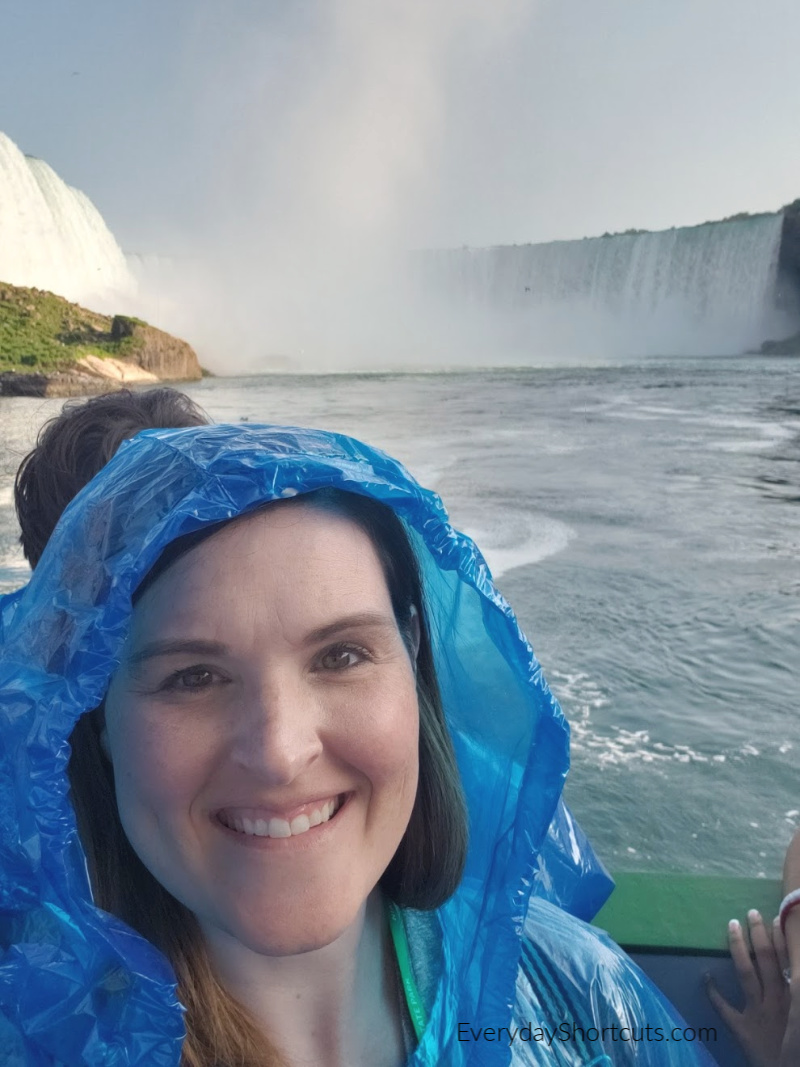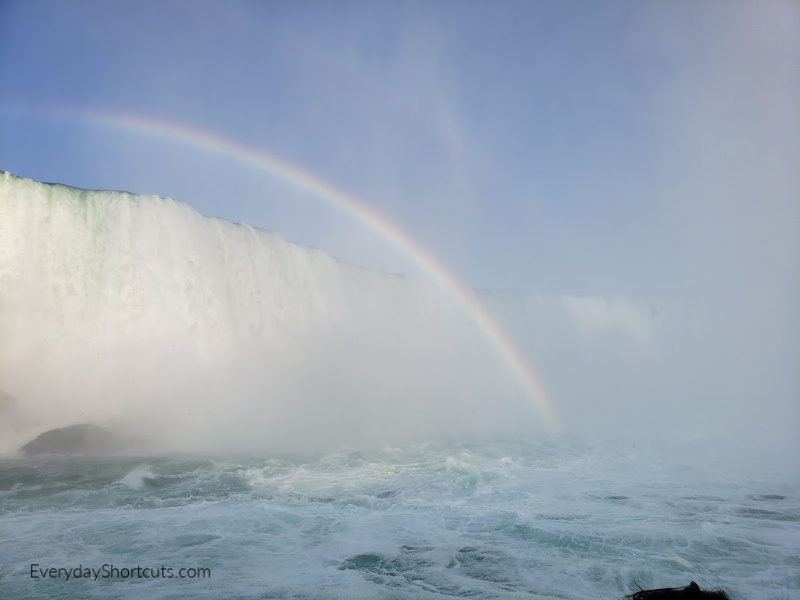 Maid of the Mist
This is a must to do before you leave Niagara Falls, USA. I regret not doing this when I visited the Canadian side over 10 years ago and so glad I did it this time. If you want to see what it's like to be inside the falls surrounding you, try Maid of the Mist. It is a 20 minute boat ride where it takes you inside the curve of Horseshoe Falls where you can feel the mist from the falls. You will be provided a poncho upon boarding the boat and the wait is not long as it runs every 15 minutes. If you can get to the front of the boat, I suggest going there as it has the best views.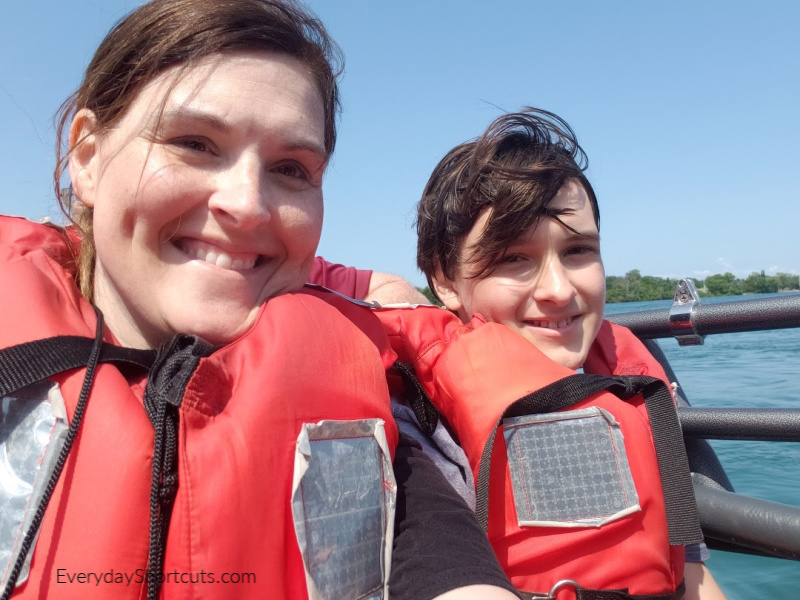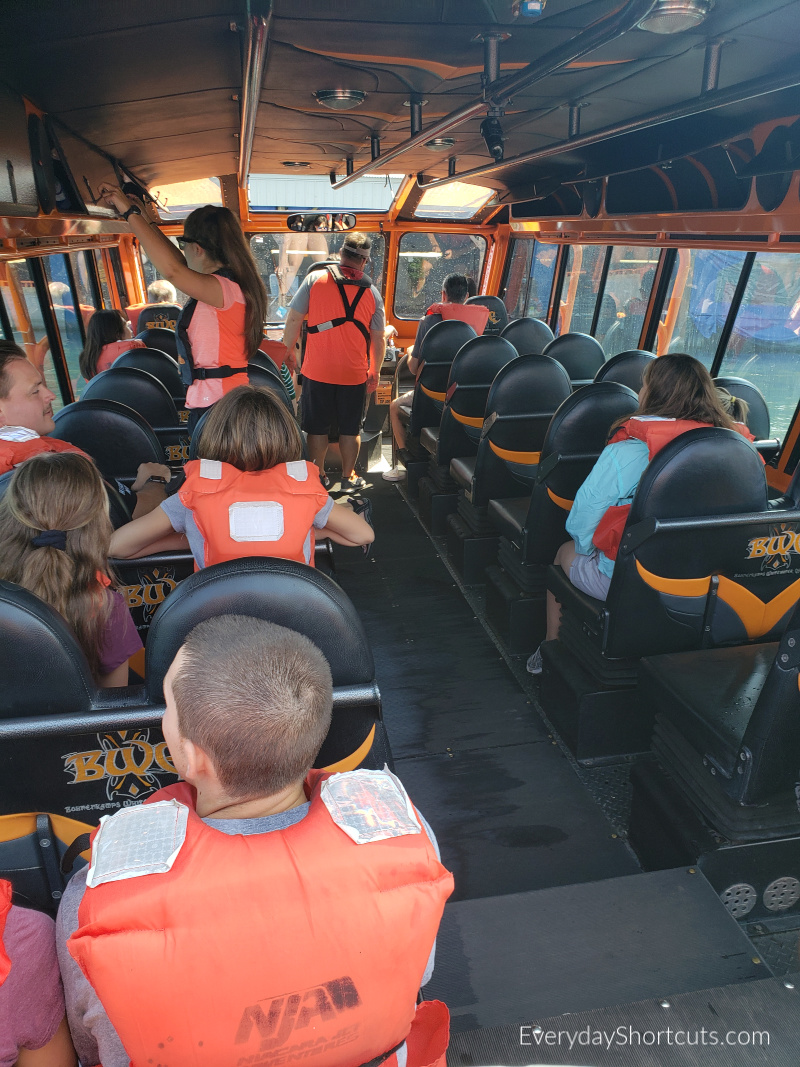 Niagara Jet Adventures
This is a #1 bucket list to do when in Niagara Falls, USA. My son and I experienced the wet seats where you definitely get wet as you whip through the Whirlpool. I recommend the wet seat because that is the whole experience but if you not up to getting wet there are dry seats available. If you get seasick, I don't suggest this adventure for you as this is an hour long boat ride. We had the best time taking 360 degree spins through the waters. Plus, the views throughout the boat ride were amazing and you learn a little bit of history on the ride. The trained captains at Niagara Jet Adventures keep you safe with 100% safety record and make sure everyone is having a good time with the upbeat crew and music playing.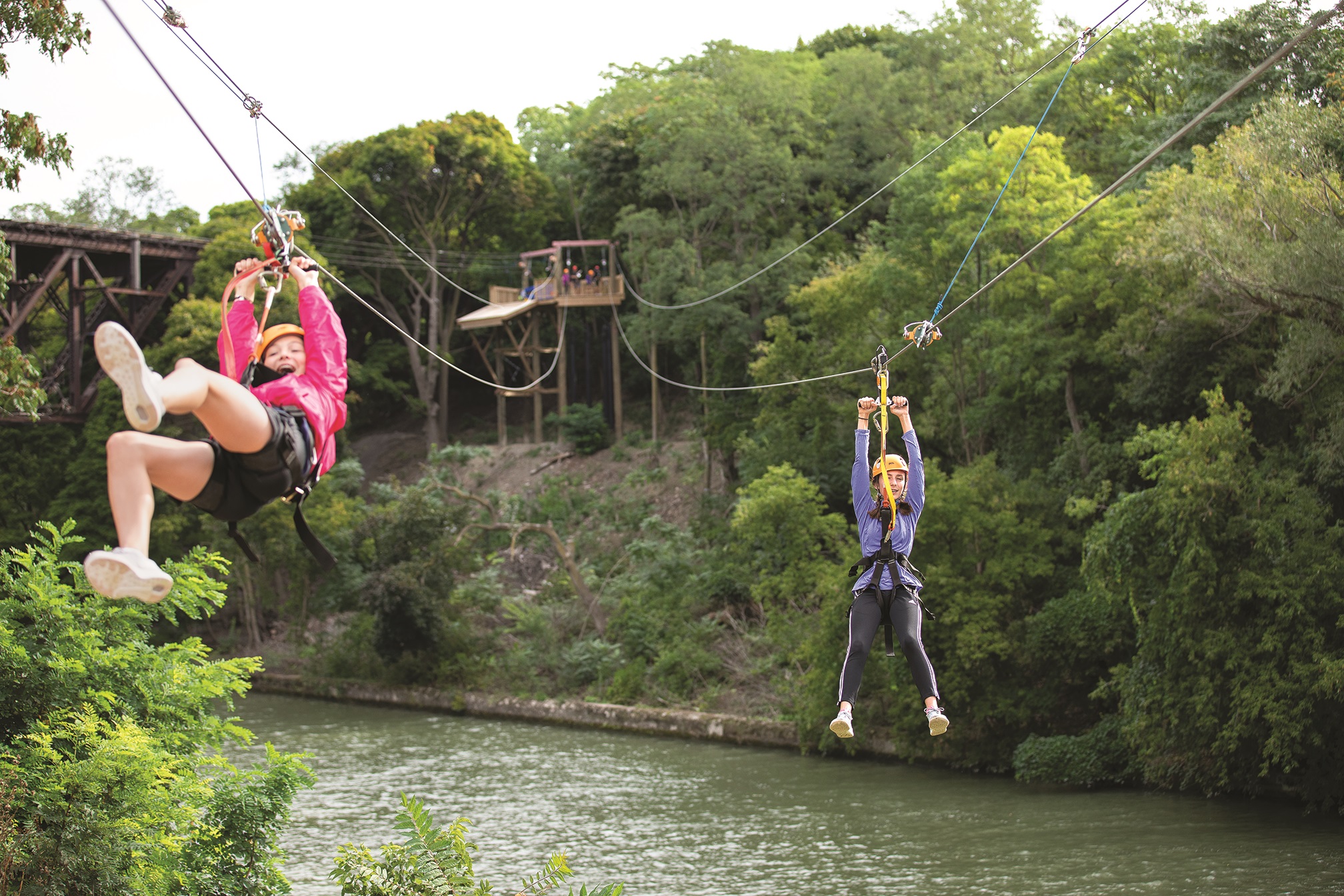 Niagara Zipper
Get a spectacular view above the Erie Canal as you soar across and back at 40 mph on the Niagara Zipper located in downtown Lockport, NY. With 4 zip line you can race your friends from 600 to over 800 feet in length. It's a once in a lifetime opportunity to do so this is a must experience on your visit.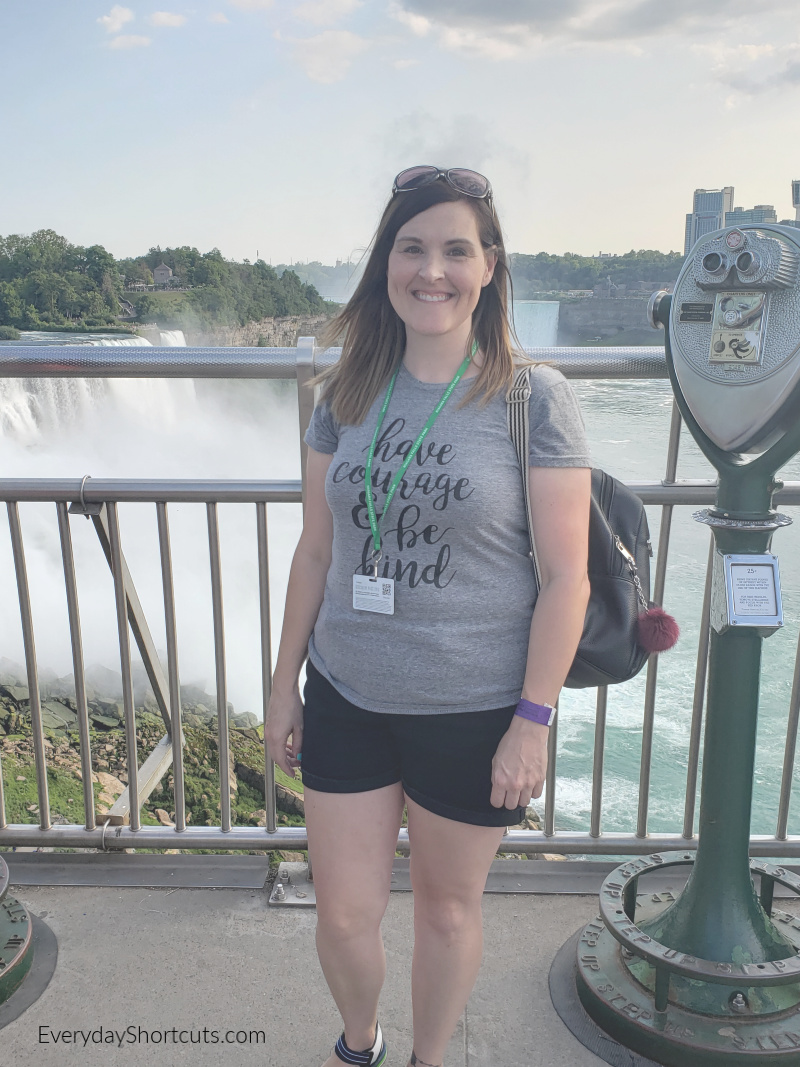 Tips When Visiting Niagara Falls, NY
Some tips while visiting Niagara Falls, NY is to bring some good walking shoes cause you will do a lot of it. There is a trolley that you can pay $3 per person a day and ride it to certain places but it does take some time to arrive at each stop.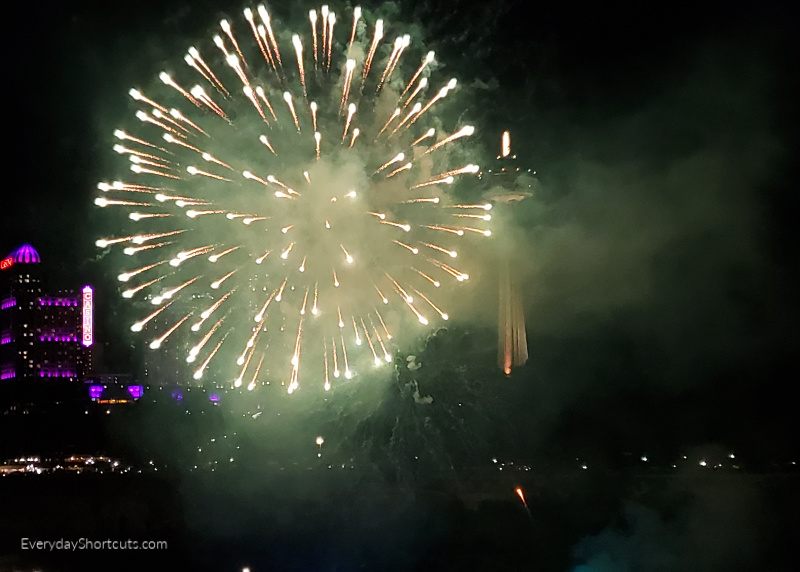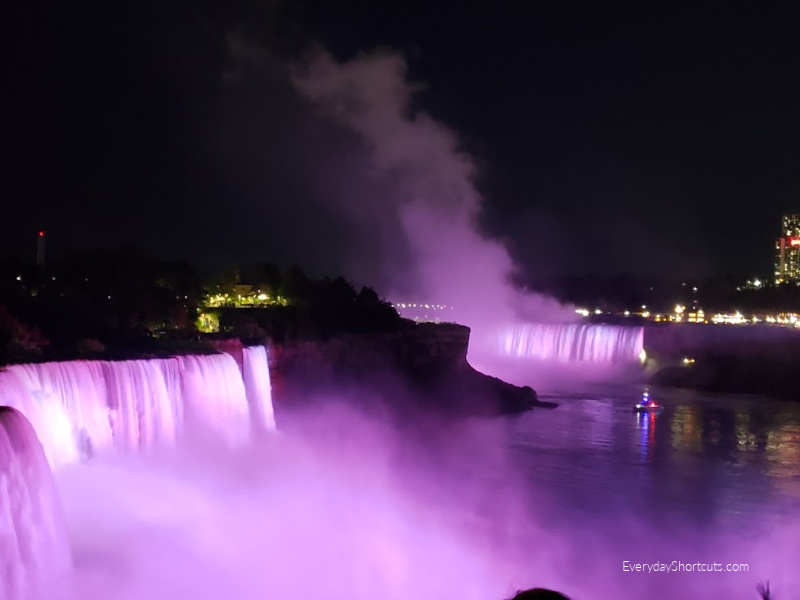 Don't miss the fireworks starting at 10 pm most evenings. The falls will light up with different colors and the fireworks are let off diagonal from the observation deck. We had a good view below the observation deck.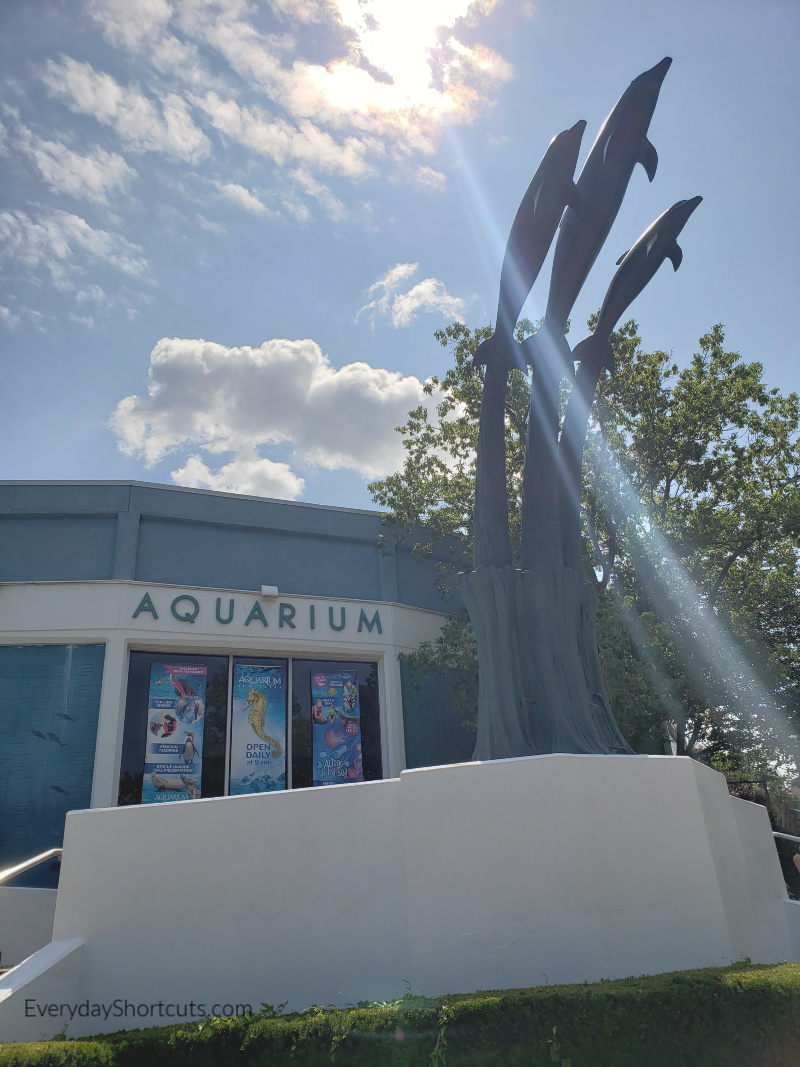 Get a Discovery Pass as it can save you up to 35% off attractions and get you into the following:Maid of the Mist, Cave of the Winds, Aquarium of Niagara, Niagara Adventure Theater and unlimited rides on the Scenic Trolley for the day. It also makes it easier when you have a pass as you can just scan and go to the attractions rather than waiting in line, getting your wallet out etc.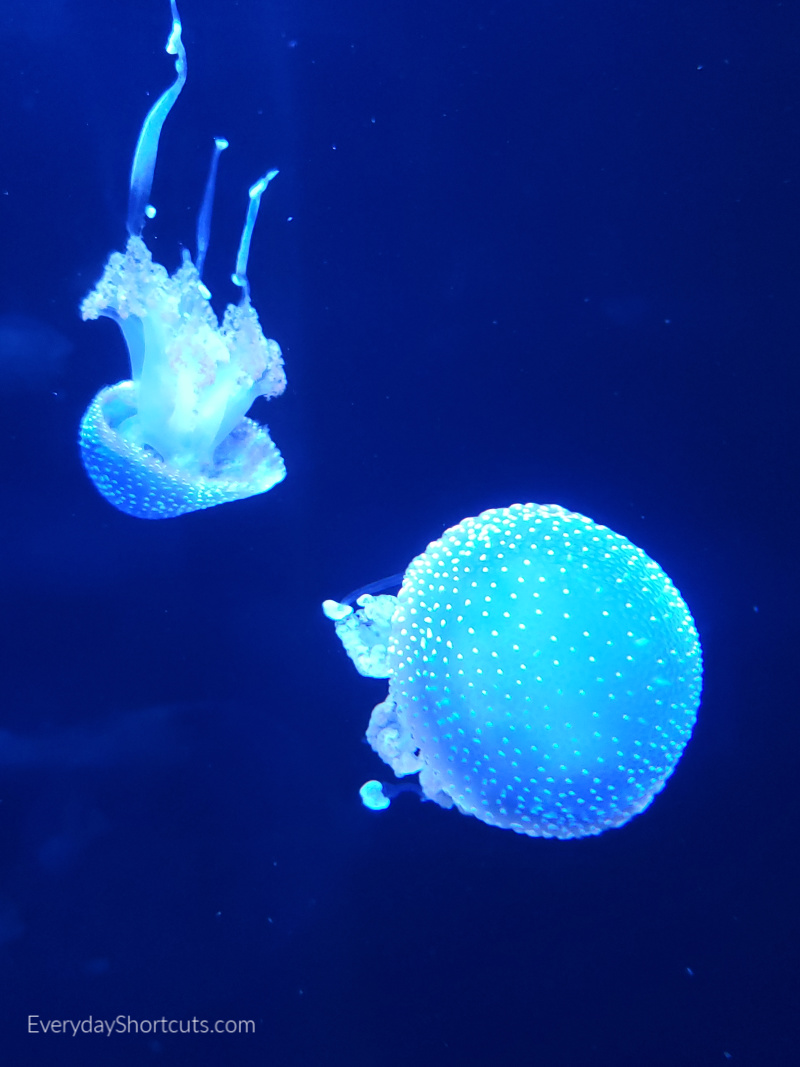 To learn more about what there is to do, places to stay, tickets and other information visit NiagaraFallsUSA.com.