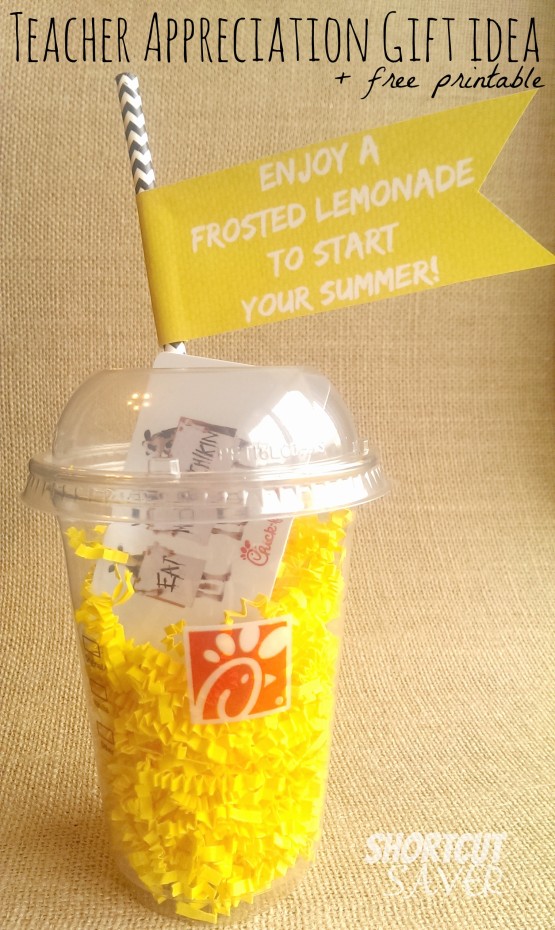 Teacher Appreciation week is May 4th-8th! Create a fun, inexpensive teacher gift by purchasing a  Chick-Fil-A gift card and using a few other simple supplies. Plus, print this free printable Frosted Lemonade Tag to attach to a paper straw and the gift is complete.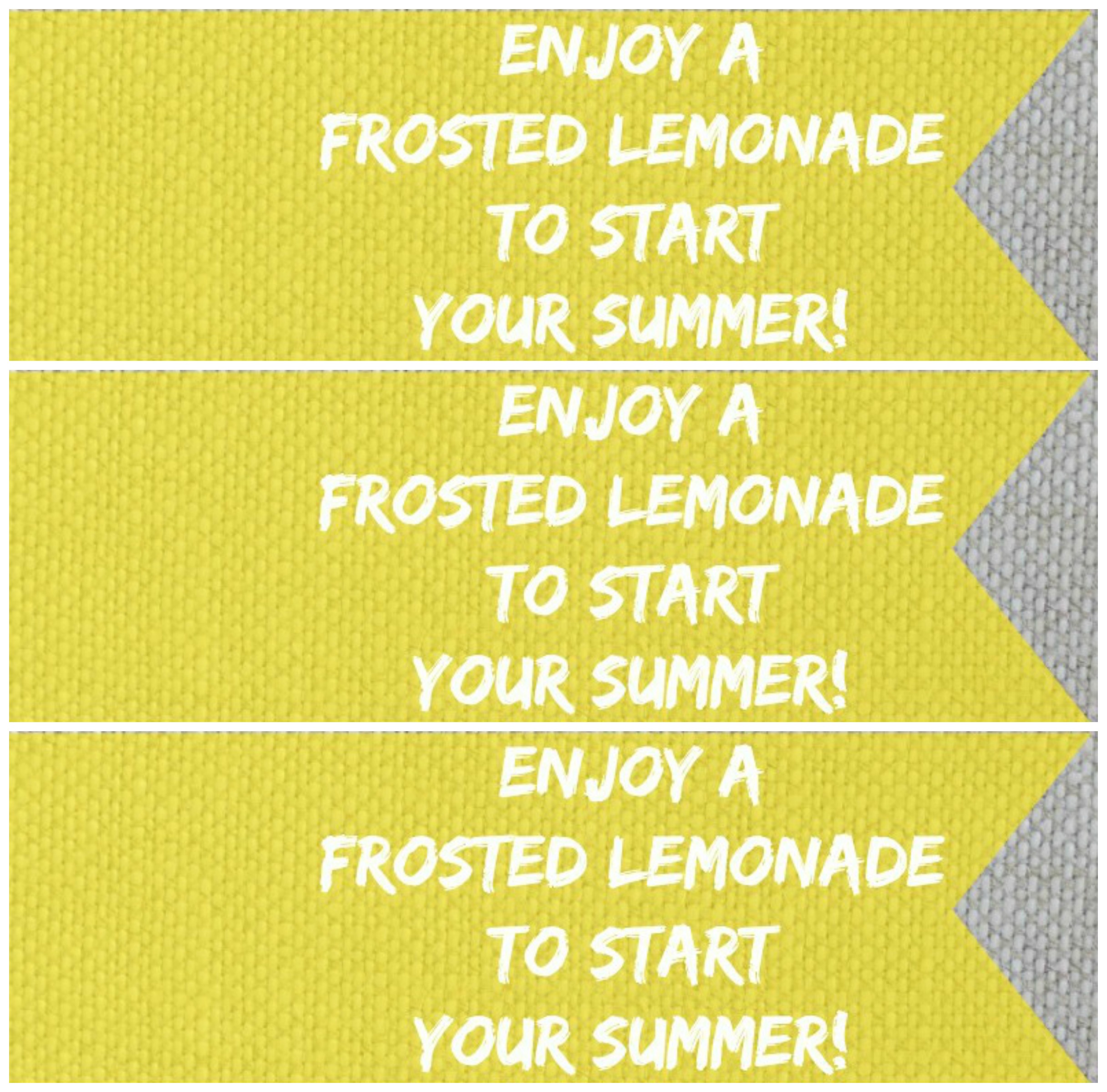 Supplies Needed
Chick-Fil-A gift card
Chick-Fil-A frosted lemonade cup (some locations may give you one for free)
Paper straw
Shredded colored paper
Printable Frosted Lemonade Tag
Thank a teacher for all of their hard work they do throughout the year!