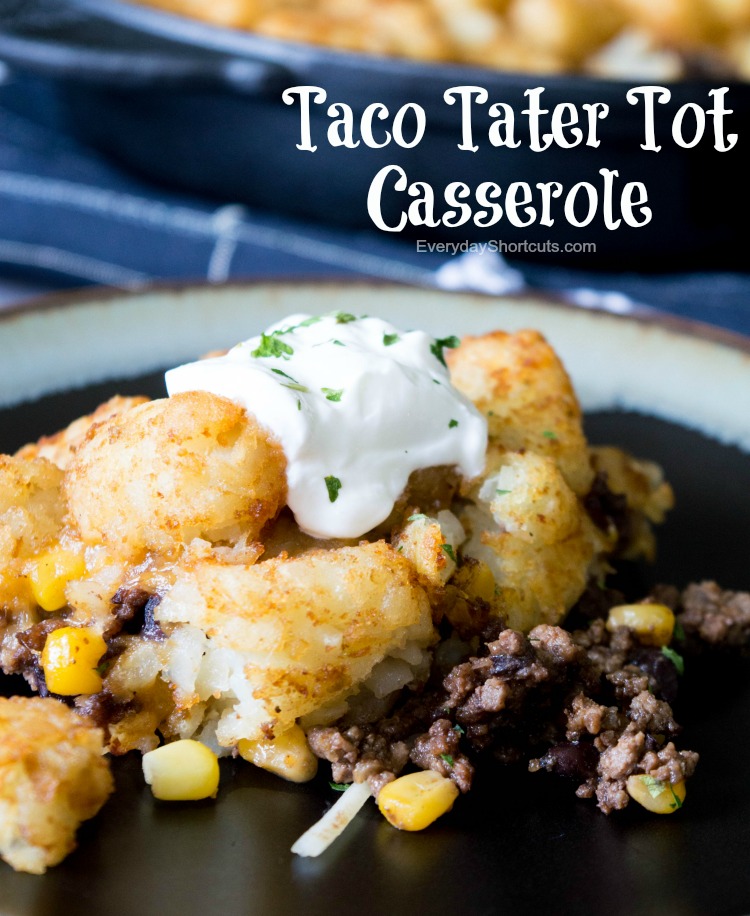 When you're in the mood for Mexican and want to make something simple, then this recipe for Taco Tater Tot Casserole is it. Get a great taste from a combination of flavors from Mexican with the black bean, taco seasoning, Mexican blend cheese to potatoes from the tater tots. This is great for the entire family, even kid-friendly as it got a thumbs up from mine. It's super easy to make and perfect for any busy night of the week when you don't feel like cooking forever in the kitchen.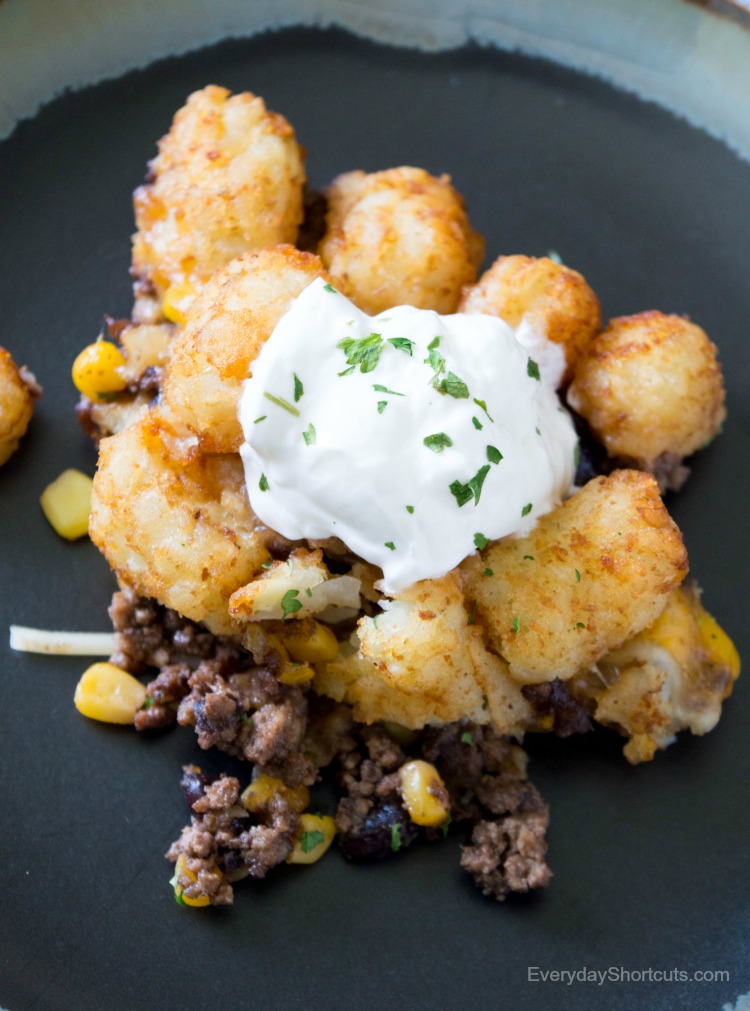 Want to kick it up a notch? Feel free to be creative by adding more seasonings and other toppings such as olives, cilantro, sour cream, tomatoes and more to your liking in the recipe. You can't go wrong with this recipe.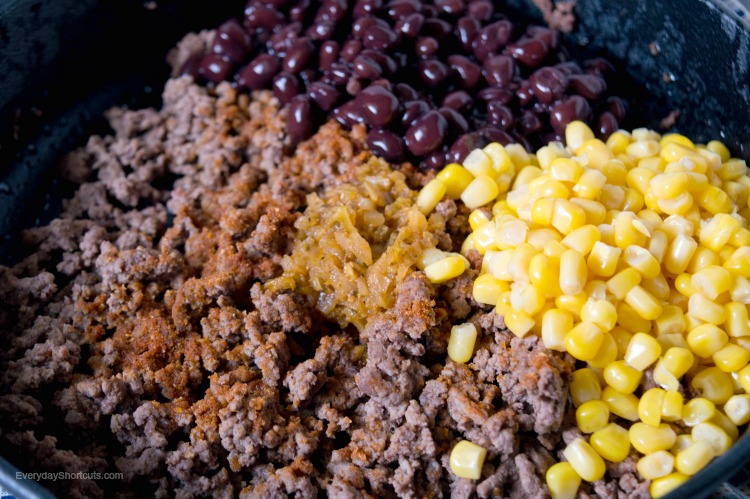 Taco Tater Tot Casserole

Serves 6-8
Ingredients
1 pound of ground beef
1 teaspoon of taco seasoning
8 ounces of corn kernels
8 ounces of black beans, drained
1 tablespoon of sofrito (occasional)
1 cup of Mexican blend cheese
16 ounces of tater tots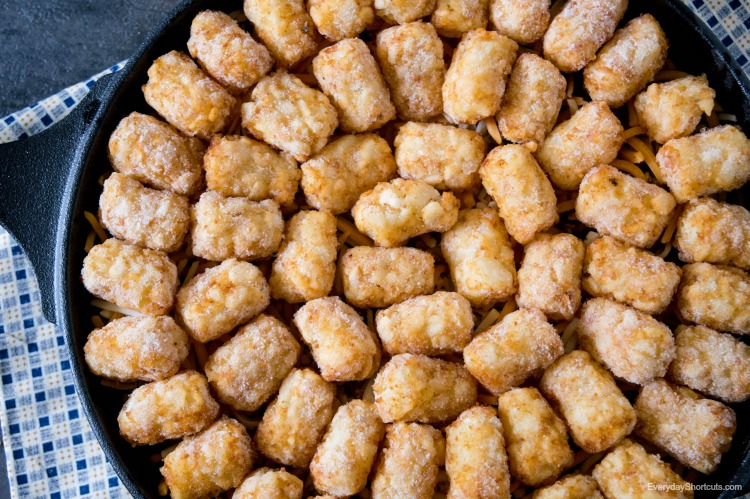 Directions
Preheat oven to 425 degrees Fahrenheit.
Over medium high heat, add in ground beef, taco seasoning, and sofrito. Cook for 5-6 minutes, or until beef is browned, stirring occasionally. Drain excess grease. Add in beans, corn, and cheese.
Add meat mixture to a 13×9 casserole pan.
Add the tater tots on top of the meat mixture in the casserole pan.
Bake uncovered for 25-30 minutes, or until tater tots are cooked and slightly golden.
Enjoy!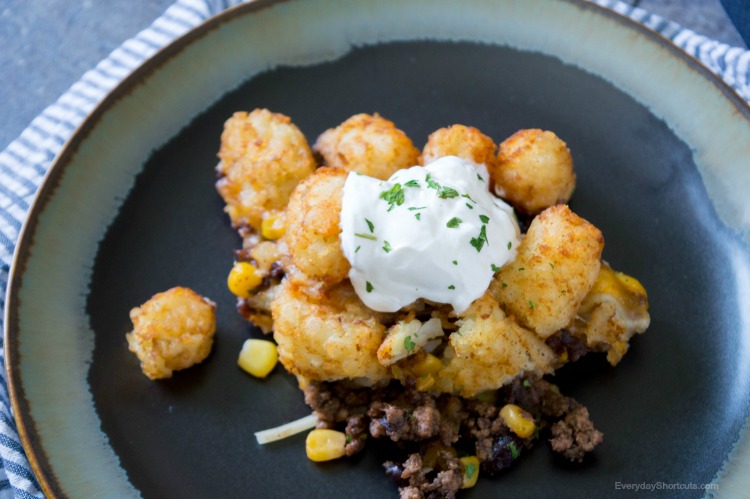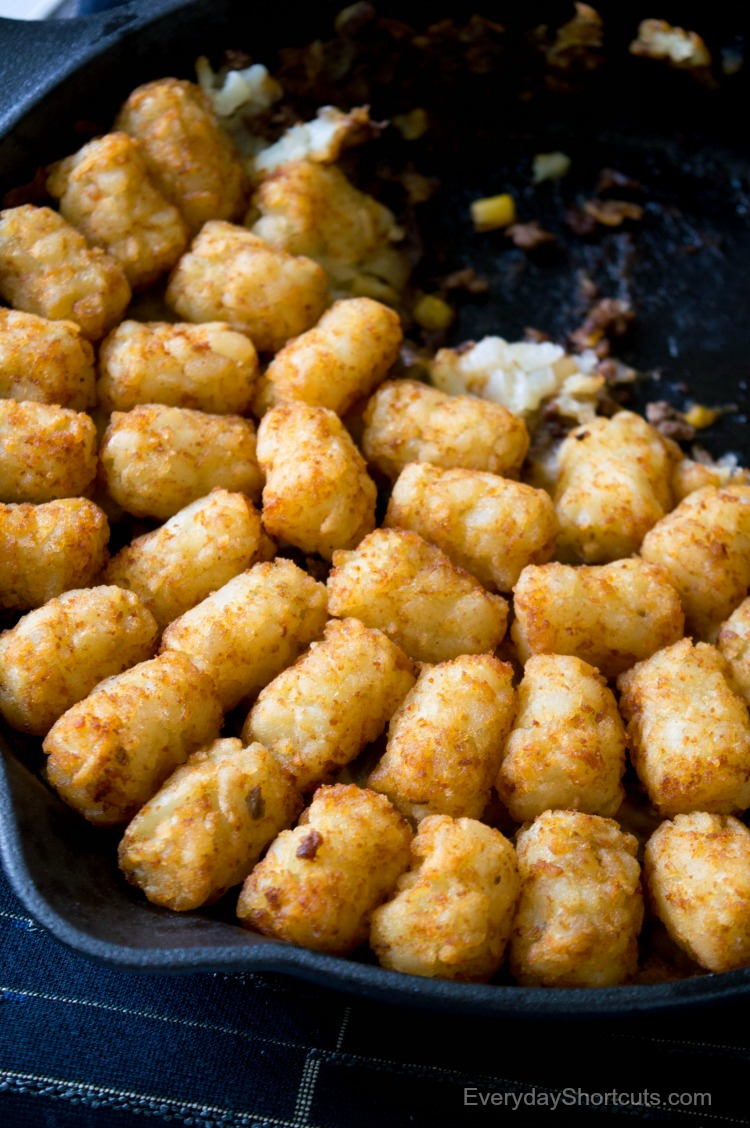 Tip: I don't recommend saving this recipe for leftovers as the tater tots will tend to get soggy overnight in the fridge and let's just say it will not be as yummy as it was the first night.
If you like Tater Tot Casserole recipes, try this one: Chicken Bacon Ranch Tater Tot Casserole!